16 Appalachian Trail Personalities You Need to Know About
As time passes, the Appalachian Trail is growing in popularity, exposure, materialism, and participation. Before my thru-hike, I didn't think the trail was a popular thing and didn't even know that websites like this existed. During my thru-hike, I quickly realized that the trail is popular and like all things popular, there are celebrity figures associated with it.  As a member of the AT community, there were certain people that I absolutely needed to know about and you do too. 
Below is a list of…
16 Appalachian Trail Celebrities You Should Know About

Last summer, Jennifer Pharr Davis set the record for fastest assisted thru-hike of the Appalachian Trail in 46 days, 11 hours, 20 minutes. Jennifer is an accomplished ultra-marathon runner and was named the National Geographic Adventurer of the Year in 2012. She is the founder of the Blue Ridge Hiking Company and is also an accomplished Author.
2) Warren Doyle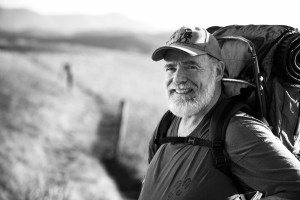 A trail legend, Warren Doyle has logged over 34000 trail miles and has completed 16 thru-hikes. Doyle hosts thru-hike preparation groups year round and runs the Appalachian Trail Institute. If you're ever in Damascus, VA, you may see him walking around town!
3) Bill Irwin
In 1990, Irwin became the first blind thru-hiker. He completed his hike with no human assistance. Afterwards, Irwin worked as a motivational speaker and author. As reported on our site, Irwin recently passed away.
4) Bill Bryson

Bryson is the guy who wrote A Walk in the Woods. Even though he only hiked about half of the trail, he is easily one of the most well known trail personalities. Rumor is that his hiking partner in the book was a completely made up character.

5) Benton Mckaye

Mckaye is responsible for the creation of the Appalachian Trail, stemming form an article he wrote in the 1920's. He is also an accomplished author.
6) Earl Shaffer

In 1948, Shaffer became the first person to ever complete a thru-hike. 50 years later, he completed another thru-hike to commemorate his first accomplishment.
7) Matt Kirk

This past summer, Kirk, an accomplished outdoorsman from western North Carolina, set the speed record for unsupported thru-hike at 58 days, 9 hours, 38 minutes. You can find his blog here.
8) Tom Levardi
Tom is a famous trail angel who lets hikers stay inside and around his house in Dalton, MA. His only rule is that you stay quiet for the sake of his neighbors. Tom is one of the nicest, most genuine, and helpful person I, and many other hikers, have ever encountered.
9) Miss Janet
Miss Janet is a famous trail angel who you're bound to meet as a thru-hiker. If you ever need anything during your thru-hike, she'll probably be able and willing to help you. Miss Janet typically follows the "bubble" of hikers in her van. She's also internet famous and has been featured on Zach's blog!
10) David "AWOL" Miller

"AWOL" is the author of the AT Guide and AWOL on the Appalachian Trail. He actively tries to make his guidebook better each year and is often seen around the trail asking thru-hikers for suggestions.

Buddy became the youngest person to ever complete a thru-hike at 5 years old this past season. He is aiming for a Pacific Crest Trail thru-hike this season at 6 years old!
12) Bob Peoples
Aside from being one of the more fun AT names to say, Bob Peoples is the owner of the famed Kincora Hikers' Hostel. Additionally, Peoples is a noted trail maintainer hosting the "Hardcore Kincora" each May where he and 100 current and former thru-hikers work on the Trail (with an noted affinity for adding switchbacks).
13) Zach Davis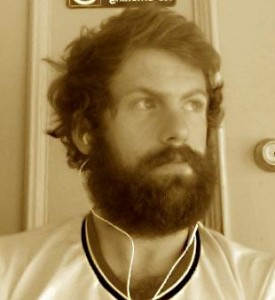 Zach is the author of the book Appalachian Trials and the creator of this wonderful website. He is a successful thru-hiker, noted blogger, and also the lead editor for the site (so I kind of have to put him on here.) (editor's note: I resent that)
14) Grandma Gatewood
In 1955, Emma "Grandma" Gatewood, became the first woman to thru-hike the Appalachian Trail at the age of 67.  Grandma Gatewood is recognized as a pioneer in ultralight backpacking, having carried only an army blanket, raincoat, and a plastic shower curtain inside of a homemade bag, while hiking in Keds sneakers.  She would later go onto hike the Trail two more times (one thru and one section hike).
15) Baltimore Jack
Jack Tarlin, better known as Baltimore Jack, is a Trail legend, veteran, and has successfully thru-hiked the Appalachian Trail eight times (over the course of a nine years).  He has also written an excellent resupply guide, which is available on White Blaze.
16) Neva "Chipmunk" Warren
Although not the youngest to thru-hike the Appalachian Trail, Neva "Chipmunk" Warren was the youngest to accomplish this feat as a solo hiker at 15 years old.  Fun fact: at the age of nine, Chipmunk was the top rated BMX rider in the country for her age group.
Like I stated above, the Appalachian Trail is constantly growing in popularity with more media exposure, books being written, and my generation drooling over nature. These 16 individuals are just some of the many wonderful people in the AT community. If you know of anyone else you would add to this list, feel free to comment below!
Lead image courtesy img.scoop.co.nz
Affiliate Disclosure
This website contains affiliate links, which means The Trek may receive a percentage of any product or service you purchase using the links in the articles or advertisements. The buyer pays the same price as they would otherwise, and your purchase helps to support The Trek's ongoing goal to serve you quality backpacking advice and information. Thanks for your support!
To learn more, please visit the About This Site page.
Comments
18
For what little my vote counts… I would say that Bryson doesn't belong on the list- He didn't complete the trail and while he waxes poetic about environmental consciousness he repeatedly behaves deplorably in his own book without acknowledging his own shortcomings! I regret ever paying for his book!

Heatgeek, neither Tom Levardi, nor Miss Janet completed the trail. And I think you are referring to the behavior of Bryson's hiking partner, Katz. I am aware of no deplorable behavior on Bryson's part. The title of Bryson's book is A Walk in the Woods: Rediscovering America on the Appalachian Trail. If you actually read the book, you will enjoy the rediscovering part, and you will read some of the most poetic words ever written about the Appalachian Trail. Too bad Bryson didn't measure up to your assumptions, but I don't think that was his intention.

Bryson didn't hike the trail either…

I wondered about the youngest without an adult thru-hiker. I -think- that I held that title for a little while GA>ME 1980 at age 17.

Well isnt everyone is a legend that hikes the trail.. personally when someone that is in town like Newport tn.. they get some high praise like they are some high ranking people…. i understand that the person has to do something extraordinary…. to be a legend

Someone who has been all but forgotten is Dan "Wingfoot" Bruce- a 7 time Thru hiker and somewhat controversial figure, who set in motion a few things that are standard today. Wingfoot revolutionized the concept of todays AT Guide format (aptly titled "The Thru Hiker's Handbook) which modernized the AT Philosophers Guide and created the first online web forum of all things AT related (Trailplace). You could even host a trail journal on his site (Yogi of Yogi's PCT Guide got her feet wet on that site many moons ago). He also spearheaded a successful online campaign to save land around Saddleback Mountain in Maine and organized a ton of events for the 50th anniversary. Things didn't pan out for Wngfoot and he drifted off the blazed trail almost a decade ago. However, like a phoenix rising from the ashes, we now have incredible sites such as this one and great guidebooks to help us on our hikes.

Here Here Tom Willard!!!! Wingfoot's guides were wonderful resources that were current yearly. My 1996 hike was made so much better having his guide in my brain. As for Dan Bruce, I was researching him several years ago and found that he had moved to I believe Atlanta. He was doing research in religious studies and I think published a book or two on the subject. I was contemplating a 2006 thru-hike and found all this out. It saddened me that he left the realm, but if you think about it, the trail has a huge impact on many of the hikers who traverse it. It very much changed my life from 1996 on, and I didn't even hike but 350 miles of the AT before my thyroid died [RIP little buddy….] Anyhow I realize this thread relates to hiking legends. I did meet Bryson and Katz in 1996. They seemed like ok fellas. Low key accept for Katz, who got kinda mouthy with me when I pondered out loud why there weren't many black folk hiking the trail. Ah well.

I am back on the trail in 2017 Ga>Me. Gonna try it again at 58. I am most certain that I will become a legend…in my own mind!!!!

I vote for Leonard Adkins the Habitual Hiker. 20k hiking. Prolific author. 5 times AT. Good guy. Met him in Gorham in 1986 on my SOBO.

What about Edward Garvey He has to be on the list

Good article. You should look up "Peace Pilgrim" she was the actual first woman to thru hike the trail. The year after Earl Schafer did.

Love this list!!! But what is a list like this without Pirate?? Famous for carrying two of everything in his pack, and never without his fake dog poo to shake things up. 🙂 He has hiked up and down the trail for decades, finally settling down in the North Ga mountains a few years ago. Most people would remember him as running the hostel at Mountain Crossings in the mid to late 2000's. He has a huge heart and a well-honed ability to sense BS.!

Also, let's not forget Laurie Potteiger at the ATC!!! She has been the smiling face behind the Polaroid camera for years and is one of the driving forces of that organization! Every thru hiker should have an opportunity to meet her!!

🙂 🙂 -Mud Butt

Trail Angel Mary in Duncannon
The Barefoot sisters

Nice list! I know that he is a strange fellow and Dan "Wingfoot" Bruce should be on the list. He was super strong, he hiked the trail seven times, he created the first handbook, and he was personally kind to and helpful to hundreds of thru hikers in the 80s and 90s, including Rosehips and I.

Similar for Edward Garvey. His book got thousands started on thru hiking, including us.

The up-and-coming legendary trail angel, Fresh Ground (Tim Davis) is also worthy of this list.
And, for that matter, so is the Crawfords, family of 8, with kids ranging in age from 2-17, who NOBO thru hiked in 2018.
Then there's 82 year old Grey Beard, oldest man to hike the AT, who's currently hiking from Key West to Springer on the second leg of the Eastern Continental Trail.
I know it's hard to include everyone in your article but the above people are worthy to be in there. Bloodhound

You forgot Nicki Rellon. The first female amputee to do a thru hike..

Don't forget the great Upper goose pond Caretaker " Slowfoot " , SlowFoot was a 3 Time thru hiker and one of the greatest caretaker on the AT ! The Guy made you feel right at home and would give you the shirt off his back for anyone …

Definitely Dan Bruce ("Wingfoot") needs to be included here. His books paved the way to us hiking the trail. Invaluable resource. He believed in the inner magic gained from the trail and was disheartened by all the "trail magic" etc. I get that. It's a shame that he disappeared from the AT scene. He should be recognized for his enormous contributions.

Full Moon and Celestial Spirit '95, '98