13 of The Trek's Top Posts from 2021
2021 was the year everyone went back outside. Vaccines became widely available, COVID numbers dropped, and the powers-that-be gave the green light for 2021 thru-hikers. We navigated around supply-chain-delays, new variants, border closures, and record crowds. We began to recover from the trash fire of 2020. Let's take a look back at some of the top posts from this last year.
Ever thought about hiking the Pacific Northwest Trail (PNT)? Ever wanted to learn just a little bit more about the rugged, ill-traveled trek from Montana to Washington? Well, you're in luck, as Flower describes his first few days on the PNT, from Glacier National Park to Polebridge, MT. Get ready to hear about pristine lakes, lush waterfalls, and sunlight late into the evening. Also get ready to hear about mosquitos, torrential rainstorms, bushwhacking, missing bridges, and bears.

Thru-hikers are no strangers to Type II fun—the kind that's only fun when you laugh about it after the fact. Here, Kelly Floro, aka Ibex, aka The Trek's own lead writer and content editor describes her favorite least-favorite things about thru-hiking the AT. Rain, crowds, and bugs, are only a few of the things she suffered through on trail, and laughs about now.

Are AT shelters a convenient way to escape bad weather, or do they lure hikers into a false sense of security? Does keeping hikers in one spot help minimize impact on surrounding areas, or does overcrowding damage the land around shelters? Are they a convenient spot for fostering thru-hiking community, or do they increase the risk of unpleasant or dangerous encounters? Read Kelly's in-depth exploration of the double-edged sword of the AT shelter system, and judge for yourself.
There are a million and a half resources for cutting pack weight, but being overly minimalist can negatively impact your experience on trail. Sarah Lesiecki discovered that a few luxury items could drastically improve experience on her AT LASH (Long-Ass Section Hike). Included on her list are chapstick, an umbrella, and a larger water filter. Anyone who's ever dealt with cracked, bleeding lips, shivered in cold rain, or exhausted their forearms filtering endless water bottles with a clogged Sawyer Squeeze, may want to take a leaf out of Sarah's book.
Do you want to do a long-distance backpacking trip, but don't know where to start? Are you intimidated at the prospect of half a year and 2k miles? Max Kiel helps break down the enormity of a thru-hike into a few, tangible, actionable pieces of advice, based on his own experience: Do your research, take advantage of towns, and, as always, hike your own hike.

With the endless resources out there to prepare for your thru-hike, it's easy to get lulled into a false sense that you know exactly what to expect. Unfortunately, there's still plenty of things out there that can catch you off guard. From tiny, unexpected inconveniences like slippery wood, to the difference between knowing about rocky trails and knowing about rocky trails, it's easy to get worn down by the unexpected challenges. What's important is to take it in stride, be adaptable, and laugh it off.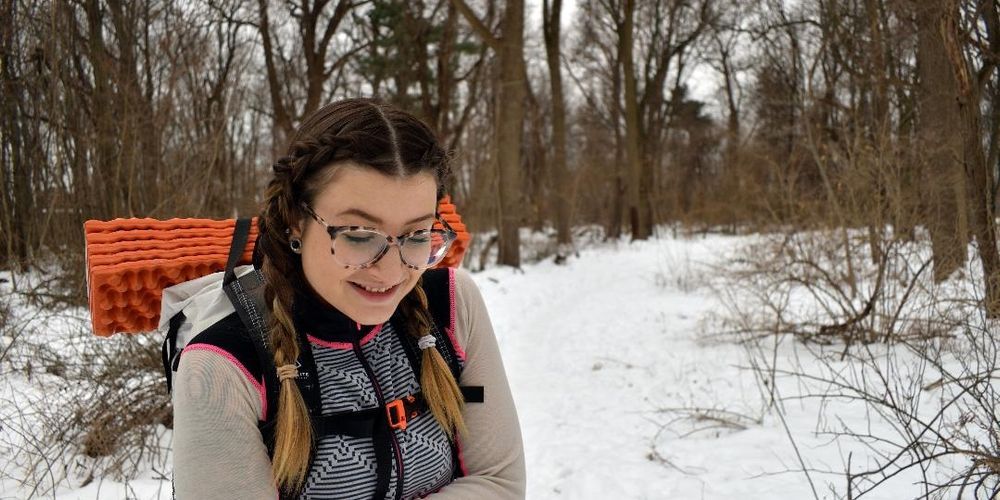 Looking for a taste of the AT experience but can't spare 4-6 months? Tired of constant shelters and easy navigation? Well, look no further, because the Benton MacKaye Trail (BMT) may be right for you! At 287.6 miles from Springer Mountain, GA to Big Creek Park, NC, it's a much more manageable length than the AT, while running parallel to its Southern section. It passes through plenty of highlights, such as the Smokies, Rich Mountain Wilderness, and the Cherokee National Forest. There are options to extend the trail to 300+ or 500+ miles by adding on sections of the AT.

One person's experience is not everyone's experience, but by reading as many experiences as you can you might just be a little more prepared for whatever happens. In his first 20 days on trail, Joe learned some important lessons: Electrolyte deficiency can stunt appetite, no Gore-tex is waterproof enough for a monsoon, and the infamous mini-bears (mice) are much more of a threat than their larger cousins.

Can't see the point of 10 (miles) before 10 (o'clock)? Kelly "not-a-morning-person" Floro makes a compelling case for the "asleep-by-seven-hiking-by-five" way of life. If you're bothered by heat, postholing, or crowds, you might want to try it. Maybe you'll even find yourself trying for 20 before 10.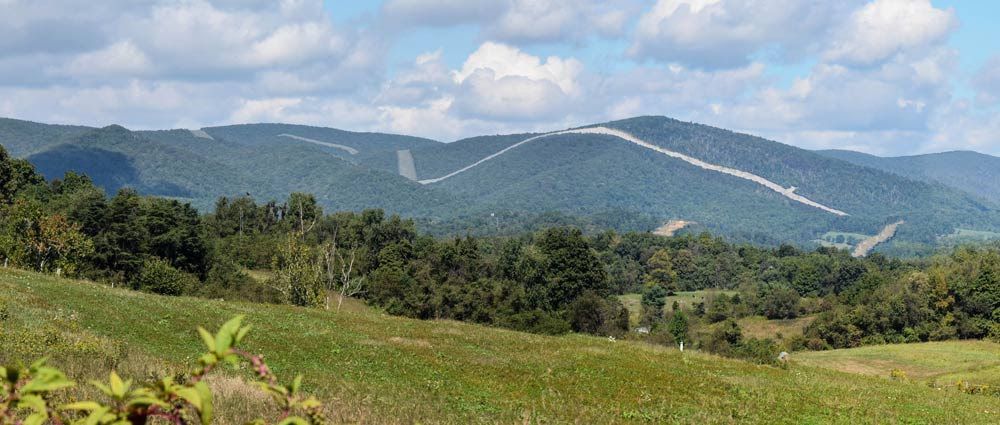 Interested in the intersection of politics, environmentalism, and trail conservation? After it was clear that a 303-mile natural-gas pipeline would impact the AT regardless of whether the ATC agreed to it or not, the ATC entered into negotiations and was awarded $19.5 million dollars. This money will be used to conserve land along the trail, purchase land that is currently privately owned, and promote and support outdoor recreation along the trail.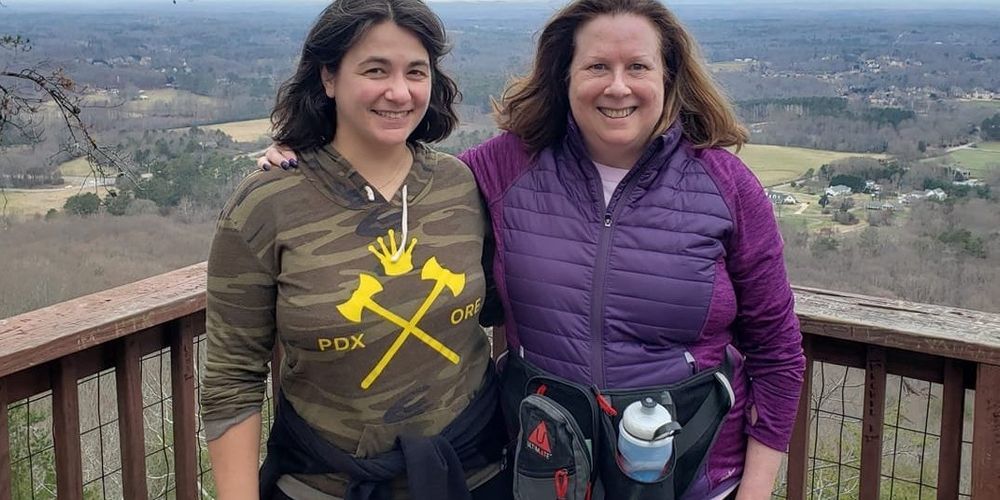 Are you not sure how to balance pack weight with comfort and safety throughout your hike? Well, Nora (the author's stepmom) had the same concerns before beginning her plan to complete the AT in sections over the next 10 years, before her 70th birthday. While her gear list is specifically aimed at older hikers, it could be useful to anyone who wants a more comfortable hiking experience without carrying too many extra pounds.

There are several "giants" among PCT Trail Angels, one of whom is Carolyn Burkhart, aka Ravensong, the first woman to finish a solo thru-hike of the PCT, at the age of 21 in 1976. She discusses her gear, trail culture, her backpacking and mountaineering background beginning at age three, and living "the PCT across a lifetime." She also discusses some of the dangers of being a solo-woman backpacker, such as sexual assault, and how the PCT gave her courage to leave an abusive relationship. She currently has a passion for educating female hikers on preparedness and personal safety.

Check in with Trek Blogger Hannah Goodman as she learns to break some of her own rules a third of the way to Maine. Get a taste of trail life through her descriptions of sheltering from miserable weather in town, intersecting with trail friends, and the special feeling of waking up and not feeling cold.
That's a wrap on 2021! Keep your eyes peeled for more highlights to come throughout 2022.
Did we miss one of your favorite stories? Let us know in the comments below.
Featured image: Graphic design by Jillian Verner (@yourstrulyjillian).
Affiliate Disclosure
This website contains affiliate links, which means The Trek may receive a percentage of any product or service you purchase using the links in the articles or advertisements. The buyer pays the same price as they would otherwise, and your purchase helps to support The Trek's ongoing goal to serve you quality backpacking advice and information. Thanks for your support!
To learn more, please visit the About This Site page.