18 of The Trek's Top Posts of 2022
This year wasn't perfect by any means, but it was admittedly an improvement over the previous two years. Plus, our Trek Bloggers and Editors put out some pretty awesome content! Read on to revisit The Trek's top 18 posts of the year.
Did we miss one of your favorite stories? Let us know in the comments below.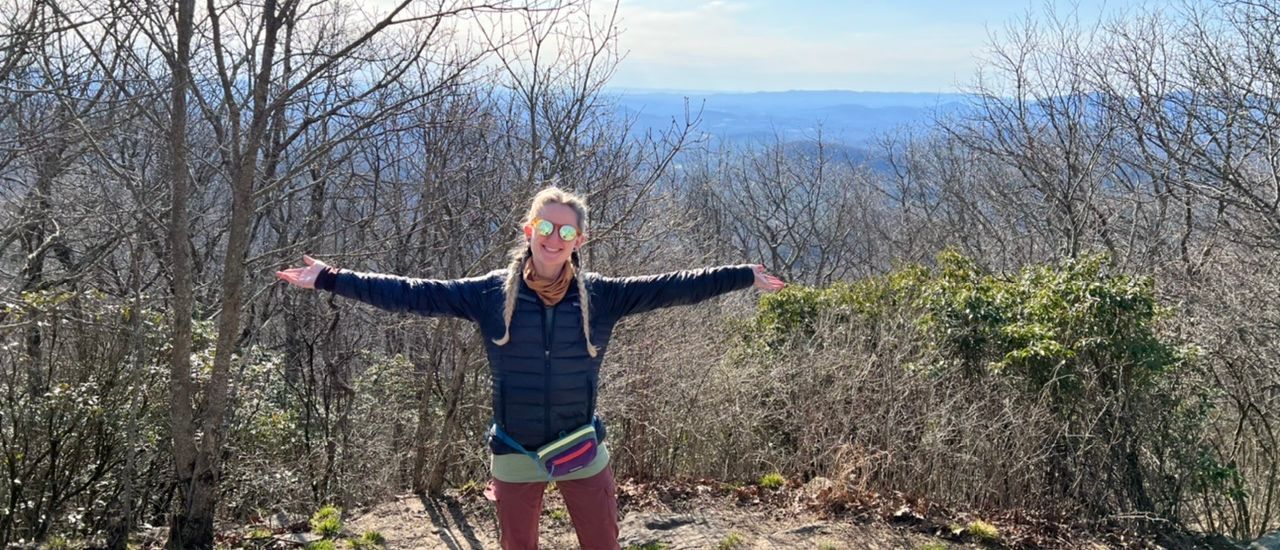 What are the first 50 miles of the AT like? Ashley will have you know that the Georgia mountains are no joke. She shares about her experience hiking the Approach Trail and climbing the arduous 175 steps to the top of Amicalola Falls, her response when faced with a severe weather alert, and how to keep going when the going gets tough.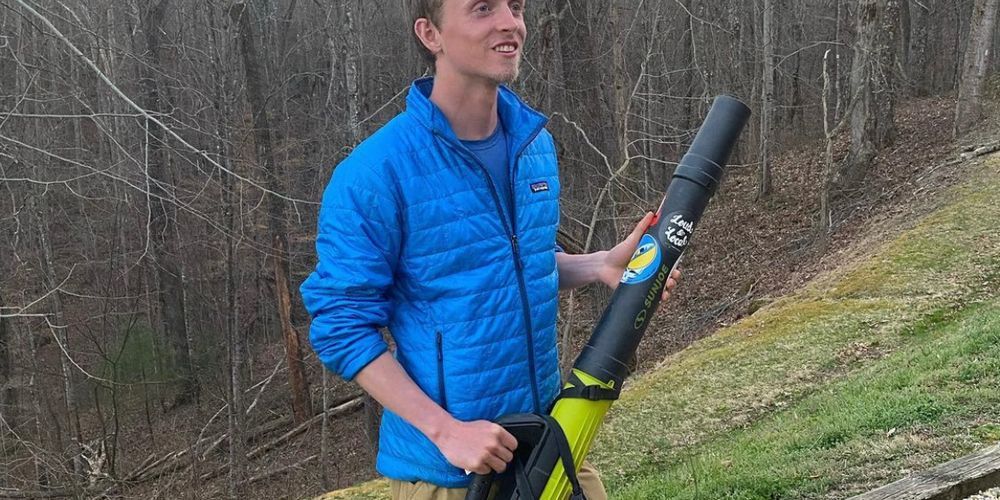 Thru-hikers do some pretty wild stuff, including carrying nonessential items called "mascots" that have little (or nothing) to do with survival on trail. As if toting a pack for a couple thousand miles weren't already enough… So, why would someone voluntarily carry a leaf blower all the way from Georgia to Maine? Read this interview with Leafblower to learn why.

Juliette was one of many PCT hikers this year whose efforts to finish were thwarted when wildfires closed the northern terminus. There were plenty of other obstacles along the way too, including other fires and obstacles, and for her personally, an injury and two trips out of the country. None of these things, however, could keep Juliette from having her long-awaited, bittersweet moment at the monument.

We all want to save weight, but it's important to do so in a way that is both affordable and practical. These tips check all the boxes—plus, there are over 40 of them to choose from. Whether your goal is to accomplish a sub-10-pound base weight or to shave off just a few ounces, these tips will help you get there.

With a base weight of only nine pounds, you'd think Rachel "Russell the Wilderness Explorer" Guevara's packing list would be a Spartan affair. That's not the case, however. She carried three items on her PCT thru-hike that weren't ultralight at all—including a 500-page book. Any guesses as to what the other two items were?

Flying with your pack can be stressful—especially when it contains all the essentials you need to live outdoors for the next several months. Do you check your pack and risk it getting damaged or lost? Or do you bring it onboard and hope that it fits in the overhead bin? Lil' Bear has the answers to these questions and more.

Going ultralight doesn't have to break the bank, and it doesn't have to be headache-inducing, either. This ultralight gear list focuses on just a few options in each category that are suitable for all budgets and ability levels. From The Big Three down to the smaller items, The Trek's editors have you covered.

Thru-hiking the AT is hard enough as it is, so why did Aquaman decide to hike it a second time… in winter? In this interview, Aquaman shares his reasoning and discusses his gear, on-trail experiences, how he transitioned to winter backpacking, and a slew of other interesting related topics. Also, in case you were wondering, he successfully finished on May 5th!

We lost one of our own this May when AT hiker Paul "Grandmaster" Classen fell near McAfee Knob. Grandmaster's tramily remembers him as "the most lively, empathetic, personable, fun and goofy guy you could ever meet." Birdman recounts his encounters with Grandmaster during his first 700 miles on the AT. No matter how briefly you knew them, Birdman says, losing a fellow thru-hiker is a tragic experience, and the loss can be felt throughout the trail community.

It turns out that the monster-under-your-bed story we were told as children is actually for real. The reason you've never seen it is because it's a metaphorical monster: fear. Your fear of what could possibly go wrong on your backpacking trip is heavy stuff, both physically and mentally. Learn to master these five common thru-hiking fears to avoid carrying unnecessary weight in your pack.

The expression "No pain, No Rain, No Maine" is especially true for the 90 miles of trail through New York. You may have thought you left the rocks behind in Rocksylvania and New Jersey, but that's just not true. The climbs are steeper—there's even some rock climbing if you're a fan of that—and water sources can be iffy at best, depending on the time of year. The good news? There are plenty of opportunities to indulge your hiker hunger.

No regrets… right? In a perfect world, maybe. Sarah loved her AT thru-hike, but there are some things she would do differently if given another chance. From gear to expectations to towns, Sarah lists what her top regrets were with the hope that you won't follow suit.
What is it exactly that makes hiker trash stand out from the crowd? Is it the permanent sock tan? The peculiar lingo? The switch to having a Ziploc bag for a wallet… even in post-trail life? This field guide of sorts lists 11 foolproof ways to tell if someone you love is indeed hiker trash.
Hiking 9,000-plus miles will definitely teach you a few things. Zebra shares what she's learned, including 10 trusty items she always keeps stocked in her kit. She isn't talking about The Big Three, either… think small but important hacks that are sure to make (not break) your next thru-hike.

How does someone go from having barely hiked to becoming an experienced backpacker with a thru-hike under their belt? Just ask Caroline, AT Class of '22. Whether you're new to the world of backpacking or consider yourself a pro, you are bound to learn something from these five pieces of advice.

Do you believe in magic? It's probably safe to say we all believe in trail magic, at least. It's not uncommon for random things to inexplicably happen, like finding an old tent stake at camp when you lost yours the day before. There are random acts of kindness on trail and trail angels who offer refreshments when hiker hunger is at its peak. Then, there are even rarer forms of trail magic, like the kind that Emilee experienced on the AT…

Who better to learn from about bear safety than a bear biologist? Dr. Tom Smith has studied human-bear conflict for much of his career, and he's conducted research all over the world, including Alaska and even India. Dr. Smith shares an abundance of useful tips on how to avoid running into a bear, deterring bear encounters, and even how to survive a bear attack.

Knowing your pace can be useful for a few reasons, like being able to maximize your mid-day breaks or reaching camp by your desired ETA so you can finally crack open that jar of Nutella you've been saving as your end-of-day treat. In all seriousness, having a good estimate of your hiking pace—and the factors that can affect it—will help you better prepare for your next hiking trip.
Well, folks, 2022 is officially a wrap! Be on the lookout for more highlights to come throughout 2023.
Be sure to subscribe to The Trek's newsletter so you never miss an update.
Featured image: Graphic design by Zack Goldmann.

Affiliate Disclosure
This website contains affiliate links, which means The Trek may receive a percentage of any product or service you purchase using the links in the articles or advertisements. The buyer pays the same price as they would otherwise, and your purchase helps to support The Trek's ongoing goal to serve you quality backpacking advice and information. Thanks for your support!
To learn more, please visit the About This Site page.