19 Things 2021 Appalachian Trail Hikers Need to Know
Hiking the Appalachian Trail is a huge undertaking—and in the age of Covid, that could be more true now than it ever has been before. If you're thinking of hitting the trail next year, here are a few things you should know.
1. COVID-19 is still a thing.
With the promise of vaccine rollouts in the new year, the end of the coronavirus pandemic is finally in sight—but we're not out of the woods yet. It's still too early to know how things will play out in the coming months, and keeping some flexibility in your plans is advisable. The Appalachian Trail Conservancy advises that the best way to protect yourself and others from the virus is to postpone your hike.
However, for those still planning to hit the trail, ATC urges you to take precautions including wearing a face mask and avoiding areas where hikers typically congregate. Shelters will be among the most likely areas on the trail for potential transmission of the virus, so all hikers should come prepared with their own tents or hammocks instead. Think of your personal shelter as an important piece of pandemic PPE.
The ATC strongly encourages hikers to register their thru-hikes to receive text/email updates about the trail and avoid the worst of the bubble. Registration officially opened on December 1st, so there's no need to wait to register.
2. It's a marathon, not a sprint.
You've probably already heard this advice a dozen or more times already, but it bears repeating. The majority of unsuccessful thru-hikers drop out within the first few weeks of the trail—many because they push their bodies too hard at the beginning and hurt themselves.
It takes weeks of slow-and-steady hiking to build trail legs (and lungs and joints). But if you stick to your guns and don't start rushing to keep up with other hikers, you'll set yourself up for success. Take it slow at the outset (eight to ten miles per day for most people) and savor the early days. Not pushing your body to its breaking point will probably make those first weeks more enjoyable too.
3. It's not all a green tunnel.
Contrary to popular belief, there's plenty of mountain majesty to look forward to on the AT. The "viewless Appalachian Trail" traverses wide-open areas regularly. Although it's not an "all-views-all-the-time" experience like the Pacific Crest Trail, this trail is far from dull. You'll be frequently rewarded with stunning views of the rolling Appalachian mountains. The trail spends ample time above treeline in the lofty peaks of New Hampshire and Maine. Further south, farm fields and sprawling balds like Max Patch and Grayson Highlands provide expansive visuals too.
4. Keep in touch with fellow hikers with trail-centric social media.
Earlier this year, The Trek launched HikerLink, a social media platform just for thru-hikers. You can search for fellow hikers on the site by trail name, trail, year, and direction. That way, you can easily connect with fellow members of the Class of 2021 and let your hiker flag fly proudly. HikerLink is a great way to meet fellow hikers in advance. You can also use it to keep in touch with tramily members if you get separated on the trail and reconnect with hiker buddies after you finish.
5. You can hike the whole trail without sending yourself resupply boxes.
It takes an immense amount of planning to put together resupply boxes in advance. It's stressful, postage is expensive, and it's impossible to reliably predict how quickly you'll hike, what foods you'll crave, or how hungry you'll be. Unless you have specific medical, dietary, or other restrictions that require you to send yourself parcels, it's generally not worth it. The Appalachian Trail passes through or near a town every few days, so you'll be able to pop into a grocery store and pick up whatever you need on a regular basis.
Note: some hikers are planning to use resupply boxes to avoid entering grocery stores during the pandemic. If you're serious about avoiding grocery stores, you'll need to plan boxes meticulously and occasionally include supplies like toothpaste, batteries, first aid supplies, and toilet paper.
6. You'll usually be in walking or hitchhiking distance of a town every few days.
Most of the AT is hardly a remote wilderness experience. You'll almost always cross at least one road per day, and you'll typically come within walking or hitchhiking distance of a trail town every one to three days. That means you'll have lots of opportunities to bail out of crappy or uncomfortable situations on the trail, to tweak your gear, and to top up your supplies.
It also means that you won't have to carry tons of food with you. Although some hikers still prefer to take five to seven days of food and only resupply once per week, many only bring two or three days of supplies at a time. This can do wonders for your pack weight, plus you get to eat town food more often. (A word of caution: more town stops = more temptation to spend money, and, in the age of COVID, more potential exposure to the virus).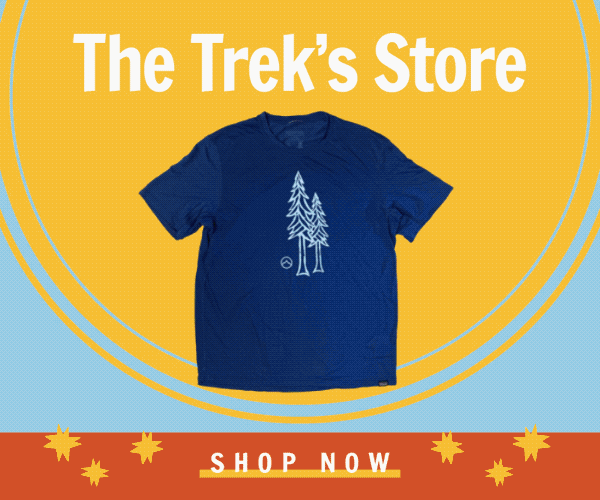 7. Verizon generally has better cell service than AT&T on the Appalachian Trail.
Ironically, AT&T doesn't work all that well on the AT—and it's particularly awful everywhere south of Pennsylvania. Verizon, in contrast, has the best overall coverage on the Appalachian Trail. But whichever provider you use, expect to occasionally go as long as several days without a reliable cell signal.
If you urgently need connectivity, mountain peaks are generally your best bet for cell service. Alternatively, you could get a GPS beacon that works off a satellite network so you can communicate with the outside world even when you have no cell service. We recommend the Garmin InReach Mini, which runs off the reliable Iridium satellite network and enables two-way text communication.
8. You can get lost on the Appalachian Trail.
The Appalachian Trail is well-trodden and incredibly well-marked with iconic white blazes. Still, it's entirely possible to get lost on the AT. Because the trail primarily travels through woodlands, the footpath isn't always clear among the trees, especially when last year's leaves obscure the ground. That's why it's essential to bring a navigation guide.
A map and compass is the most reliable option. Many hikers use a combination of AWOL's AT Guide and the Guthhook Guide app on their smartphones. These guides won't just help you navigate (Guthook even uses GPS so you can see your location relative to the trail at all times). They also include valuable information about town services and significant waypoints.
9. Bears are a growing problem on the AT (but they want to eat your food, not you).
With each passing year, more bears along the AT become habituated to human food and loiter around shelters and campsites searching for poorly-hung bear bags and other morsels. That's why the ATC recommends that hikers use hard-sided bear canisters, rather than bear bags, throughout the trail. Proper food storage is now required throughout most of Vermont on the AT, while bear canisters are required for overnight stays on a short stretch of trail between Jarrard Gap and Neel Gap in Georgia (most hikers make a point of not camping in this stretch to skirt the requirement).
"Problem bears" who learn to seek out human food have to be euthanized or relocated to remote areas at great expense. This is why Leave No Trace advocates counsel that "a fed bear is a dead bear." Proper food storage isn't just for your safety, but for that of the local wildlife as well.
10. You need to treat your water on the AT.
Some hikers don't treat their water on the AT, but we don't think it's worth the risk. It's difficult to predict whether and how a seemingly pristine water source may have been contaminated. Just saying: we've personally seen piles of human shit and toilet paper deposited on a stream bank upstream of where hikers were collecting water. Sadness.
The handful of ounces and extra time you'll spend treating your water will pay uncountable dividends in avoided pain, sickness, and suffering. A note: make sure you practice clean chemistry when treating water, as just a few contaminated droplets can still sicken you.
Recommended purification methods: Sawyer Squeeze, Aquamira drops, Katadyn BeFree, Katadyn Steripen Ultra.
11. Tick-borne diseases occur in every state on the AT.
The AT passes through 10 of the 15 states with the highest incidence of Lyme disease nationwide. That's why you should treat your clothing and gear with insect-repellent Permethrin and check yourself for ticks regularly. Some hikers ask their doctors for a just-in-case prescription they can fill at a trail town pharmacy if they get bitten (this is a decision you need to make with your physician).
If you get chomped, remove the tick by scraping it off gently with a credit card or tick key, taking care to remove all the mouthparts. Don't pinch, burn, or suffocate it with petroleum jelly. Monitor the area for signs of a rash of any kind. Remember that not everyone develops the classic bullseye rash that is the hallmark of Lyme.
12. You should pack out your toilet paper.
Toilet paper takes much longer to break down than poop, which is part of the reason it's so common to see lily-white "toilet paper blooms" strewn across campsites and the trail. Carry a dedicated ziplock bag with you and pack your toilet paper out instead. This might sound gross, but it's surprising how quickly you get used to it. Double bag it and cover the outer bag in duct tape if the visuals disgust you. Ladies: use a pee rag for Number One to cut down on the amount of TP you have to pack out.
In addition to disposing of toilet paper and other waste properly, commit to learning and following all seven Leave No Trace principles. They are:
Plan ahead and prepare.
Travel and camp on durable surfaces.
Dispose of waste properly.
Leave what you find.
Minimize campfire impacts.
Respect wildlife.
Be considerate of other visitors.
13. Some parts of the trail require permits.
You don't need a permit to hike the AT. However, the ATC asks all hikers to participate in their voluntary ATCamp hiker registration program.
Shenandoah National Park and Great Smoky Mountains National Park do require permits. The former is free to hikers and can be obtained and filled out at an on-trail kiosk when you enter the park. The latter is somewhat more involved and comes with a nominal $20 fee. You'll also need to get a free thru-hiker permit when you reach the ranger station at Baxter State Park to summit Katahdin.
14. You can thru-hike with your dog.
Everywhere except the Great Smoky Mountains National Park and Baxter State Park. Some hikers with dogs choose to skip the Smokies altogether. Others kennel their dogs and arrange to have them shuttled to the other end of the park to meet them after they've completed the section.
Having a furry companion on the trail is a lot of fun (and definitely beats spending four to six months apart from your best bud) but make sure your dog is up to the challenge. Thru-hiking is just as massive an undertaking for a dog as it is for a human. Make sure you can carry the extra weight of a dog's food, water, and gear (they'll be able to carry some, but typically not all of their own supplies). Keep your dog on a leash and be respectful of other trail users.
15. Rocksylvania is real.
Much is made of the meat-tenderizing, foot-fracturing rocks of Pennsylvania (also known as Rocksylvania, Bootsylvania, or Painsylvania). Unfortunately, it's all true. Small, jagged, stubbornly embedded stones encrust almost every square inch of the trail from Duncannon, PA to High Point State Park, NJ. It's kind of like walking barefoot on Legos for 100 miles. Take extra care of your feet so you can avoid stress fractures, plantar fasciitis, and other afflictions that often crop up in this trying section.
16. Your mileage will drop in the Whites and southern Maine.
Many hikers say that by the time NOBOs reach the White Mountains in New Hampshire, they've completed 80% of the miles and only 20% of the effort. Intensely steep gradients, challenging rock scrambles, unpredictable weather, and frequent exposure above treeline make this section uniquely challenging. The toughest miles lie between Mount Moosilauke in New Hampshire and the Bigelows in Maine. Expect your mileage to drop by anywhere from 25 to 50% in this stretch.
17. You can visit Boston, NYC, and DC from the trail.
Spice up your thru-hike with a few outings to the big city. For native east coasters, side trips to New York, Boston, and DC can be an opportunity to see friends and family and revisit old haunts. For hikers from farther afield, it can be a chance to do some sightseeing in some of the country's oldest and most vibrant cities. Get to DC by train from Harper's Ferry, to New York by train from Peekskill (or from this station on the trail itself), or to Boston by bus from Hanover or Lincoln, NH.
18. Hostels and food get more expensive once you hit New England. Budget accordingly.
If you're hiking NOBO, you'll also get progressively more tired and more willing to shelling out massive sums of cash for town comforts like hot food and hot showers. Not to mention your gear will be more likely to fail and need replacing the farther you get in your hike. With that in mind, don't frontload your spending on the AT. Be conservative with your budget initially so that you have enough money for the entire hike. Don't let a budgetary shortfall be the thing that keeps you from Katahdin.
19. You don't need a lot of money to thru-hike.
It's very possible to hike the Appalachian Trail on a tight budget and still have a great time. How does one achieve this? By paying down debt in advance, shopping sales and buying used gear, avoiding town, taking fewer zero days, and so forth.
Want to know exactly how to budget for the AT, along with specific, actionable tips for saving money on gear and on-trail? You're in luck because we have an ebook on that very subject over at our store, available for the low-low price of $7. How convenient! From the author (me): "Please buy my book so my mom will be proud of me."
Hiking the Appalachian Trail is the experience of a lifetime. It's a wild, unpredictable ride that requires participants to adapt constantly to ever-changing conditions and situations. The more you learn and prepare for your hike in advance, the more you'll set yourself up for success. But at the end of the day, there's only so much you can do in advance to get ready for the Appalachian Trail. This leads us to bonus tip No. 20: don't overthink it. Allow yourself to savor each moment leading up to and during your thru-hike, knowing you'll be able to meet each unique challenge as it comes.
Related
Featured image: Graphic design by Sophie Gerry.
Affiliate Disclosure
This website contains affiliate links, which means The Trek may receive a percentage of any product or service you purchase using the links in the articles or advertisements. The buyer pays the same price as they would otherwise, and your purchase helps to support The Trek's ongoing goal to serve you quality backpacking advice and information. Thanks for your support!
To learn more, please visit the About This Site page.