A tribute to a few Trail Legends
If you include the 8.8mile approach to Springer mountain (and I certainly do), then I've just hiked 119 miles of the Appalachian Trail. These miles took me over 22 mountains, countless "bumps," and through the first of thirteen states that we'll hike on our way to Mt Katahdin in Maine. I still haven't developed a hikers appetite yet and my poor body is starting to feel the strain. We had a few days of rain. Some of my gear got wet. Fortunately, no injuries. Just a lot of fatigue. The fatigue faded into the background over the past few days as the Trail reminded me that this is about much more than miles and mountains and moaning.
Sermon on the Mountain
About 1/2 mile downhill from the Trail at a road crossing called Dicks Creek Gap, There is a hostel called "Top of Georgia." A large sign directed us to take off our shoes and leave our packs and trekking poles outside. A smiling grandma-type greeted us at the door. Once we'd shed our dirty gear on the wrap-around porch and followed her inside, she offered us a cold drink while we filled out our paperwork and ordered a pizza. Relaxing zen music played in the background. She gave us scrubs to change into while she did our laundry. When we were ready, she gave us a walking tour of the facility. I didn't ask, but later wondered if deep-tissue massages were available, or at least a refreshing cucumber mask to help with my unsightly hiker wrinkles.
Several hours later, my borrowed scrubs were feeling the strain of a belly full of pizza and soda. A busy looking man with a benevolent smile came bustling in around 8:00pm (dangerously close to hiker midnight) to offer us an advice-packed pep-talk to guide us through the next few weeks (roughly 40 days in the wilderness). The man's name is Bob, but he goes by the Trail Name "Sir-Packs-Alot" which he received during his 2003 thru-hike. His enthusiasm and focused energy was infectious. "Sir-Packs-A lot" delivered his advice with a forceful and persuasive style. For about an hour, we were his disciples. He started by reminding us to pat ourselves on the back for making it past the first big wave of drop-outs as roughly a quarter of hikers wouldn't make it this far. Then he transitioned into a detailed explanation of his "10 golden rules." Some of the rules, including "Be mentally and Attitudinally Prepared" and "Understand What Your Bare Necessities are" we're self explanatory, but the rule "Don't quit on a bad day" was a well-timed reminder to keep hiking because the comfy scrubs and full belly would be just on the other side of the hard rainy days.
The Franklin Ambassador
A few rainy days later, I arrived at another road crossing about 10 miles from Franklin, Tennessee. I called for a shuttle into town. I was excited about the ride almost as much as the promise of a bed and cooked food. See, the man that provides the free shuttle is Ron Haven, another AT legend. When I first met him 2 years ago, I was drawn in by his thick southern accent and colorful digressions. He would begin by sharing a stream of facts about the number of restaurants in town, or breweries if we were "one of those unusual hikers that likes to partake in the occasional beer." Seamlessly, he transitioned into a story about this little ol lady, "well people called her grapefruit on account a her being 4 foot tall and 3 feet wide with a thick rind of dimply skin. Real nice lady unless u got her wound up. Then she'd just go a barreling through ya…" I was so caught up in his detail-rich storytelling that I didn't really pay much attention to the things that I should have (like finding a room, food, and resupply). As we drew closer to town, Ron told us "now Friends, your welcome to stay at one of my hotels, or my hikers den if you'd like, or, you're just as welcome if you want to take a shower, or check your email on our internet. And this shuttle back to the trail at 9:00 and 11:00 will be just as free." Love that he starts his sentences with Friend.
The following year (and this year), I tried to flex my untested journalistic skills. It turns out that this unassuming shuttle driver has an extensive history. He was a wrestler for the National Wrestling Association, a county commissioner, a real estate baron (my words not his), and a gun show trader. The stories tied with each of these experiences were populated with interesting people. If I were Malcolm Gladwell, I would call Ron a "Connector." But since I'm not, Ron is a Trail Angel.
Baltimore Jack
Just before Ron dropped his bus-lode of hikers off in town, he mentioned that "Baltimore Jack" was managing his hostel. At this point, I was starting to feel like a groupie. I was bumping into too many trail legends too quickly. "Baltimore Jack" has hiked the entire AT more than 7 times (roughly 15,000 miles). The decision to stay at the hostel was an easy one and I started scheming for a way to "interview" him.
He was quiet and assuming, but as soon as I asked if he was Baltimore Jack, he showed me a half smile, and asked how my hike was going. My initial attempts to learn about what drives a person to spend more than 45 months hiking in a 9-year span weren't as successful as I'd hoped. He kept asking me about my reasons for hiking, how things were going thus far, etc. This guy wasn't going to brag about his accomplishments. He was more interested in helping me to make the most out of my hike. When I asked him what his favorite experiences or places were along the Trail, he told me that each trip was different. He stopped paying as much attention to the miles he needed to hike each day. If there was a side-trail that looked promising, he would take it, even if it meant that he wouldn't reach the destination he'd originally planned. I asked him what his most difficult moment was. This time, without a pause, he said that during his first thru-hike in 1995, he took a bad fall and broke several ribs in Maine (2000 miles into a 2200 mile hike). It wasn't until he began to cough up blood that he realized he couldn't complete the journey. Failing to complete the trip was brutal for him, but the next year (and 7 consecutive years after that) he hiked past the tree he had marked (with rocks rather than blood). I'm still not sure what inspires Baltimore Jack, but it's obvious that he has found a niche in life and happily spent years exploring it.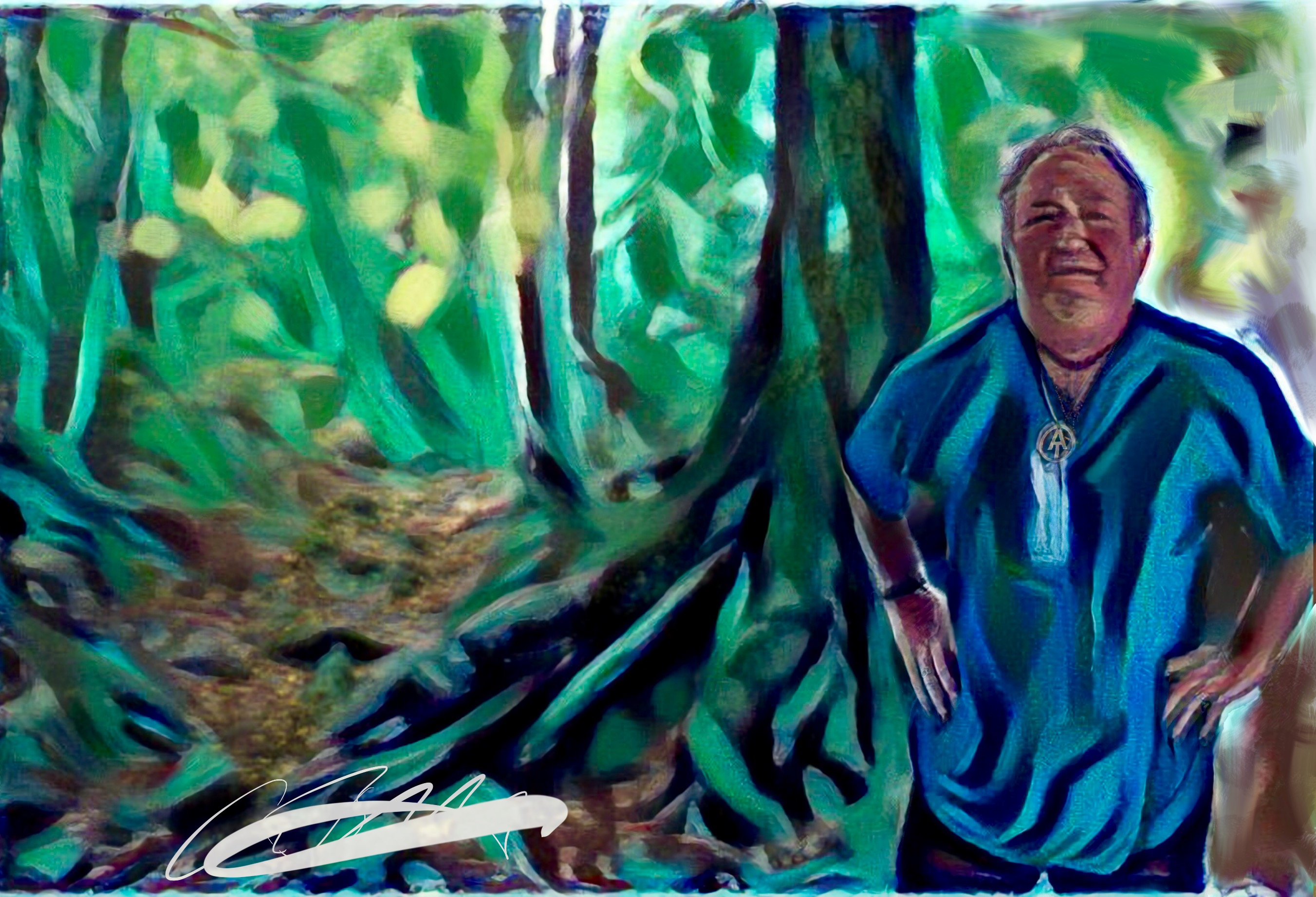 After meeting some of these amazing people, I feel like I'm part of something bigger than me. It's exciting. It's exhausting. I'm loving it.
Affiliate Disclosure
This website contains affiliate links, which means The Trek may receive a percentage of any product or service you purchase using the links in the articles or advertisements. The buyer pays the same price as they would otherwise, and your purchase helps to support The Trek's ongoing goal to serve you quality backpacking advice and information. Thanks for your support!
To learn more, please visit the About This Site page.