Acorns are Falling on my Head
10 Days of Rain
The rain started as I descended into Damascus and I couldn't have been more happier about it. I've never been too concerned about the weather and forecasts and was quite happy to enjoy the rain that is a seldom treat on this hike. As I stayed in Damascus, the rain came and went like the independent cat and so it followed me as I left. The rub is that I knew I'd be dry as stayed in the Hiker's Inn, but I was about to enter a cold, cold world. Dark clouds descended upon me and impressed it's will just above the forest. The rain turned from heavy to downpour leaving me no recourse. It was the kind of wet where one couldn't possibly get any wetter. So, I reverted back to childhood days and splashed through every puddle. My boots, far beyond bald, sloshed water around my toes so much I felt that I was walking on mud inside my own boots. Weird, right? A tree root caught my foot unawares turtling me off the trail. I lied there for moments. A few miles later I developed a sniffle. Sickness ensnared me for three days, but I hiked on.
For a week, I played this rain dance where the rain swiftly appeared when I took of my coat, but disappeared as soon as I put it back on. Fog curled around the chestnut trees as a morning greeting and gently lifted as the day progressed. Of course, the fog would only reveal darker clouds yet. Every precious view was tainted by the clouds menace. When I reached the golden meadows of the Hump Mountains north of Roan, the fog was so impregnable that it seemed like I was in purgatory. Nothing existed beyond the fifty yard visibility as if it was a green screen. Hurricane "Joaquin" dosed those balds and trumpeted me with thirty-five mph winds. In the calm understory just north of there, a hiker told me the winds ripped his pack cover and flew it over the mountainside.

In days past, the sun's warm rays gently woke me up through the small openings in the trees, but now rain resonated loudly on metal roofing opening to a grey morning. Those mornings hardly gave me a thread to follow. Finally, on October fifth, the sunshine smiled so bright I couldn't help grinning from ear to ear.
Hostels Abound
Because of sickness and rain, the majority of my nights from Damascus to Hot Springs were spent at hostels. I will always remember my self-slackpack to Braemer Castle, the many signs of Vango/Abby Memorial, the finest trail breakfast at Mountain Harbour, and the iconic facade of Uncle Johnny's Nolichucky. These places of refuge act as focal points, meeting spots, and places of unlooked for but happy reunions. We hike with a singular purpose of reaching the end, but it is those experiences with hikers and friends of the trail that make this whole thing memorable. I linger as much as possible so I can drink it all in.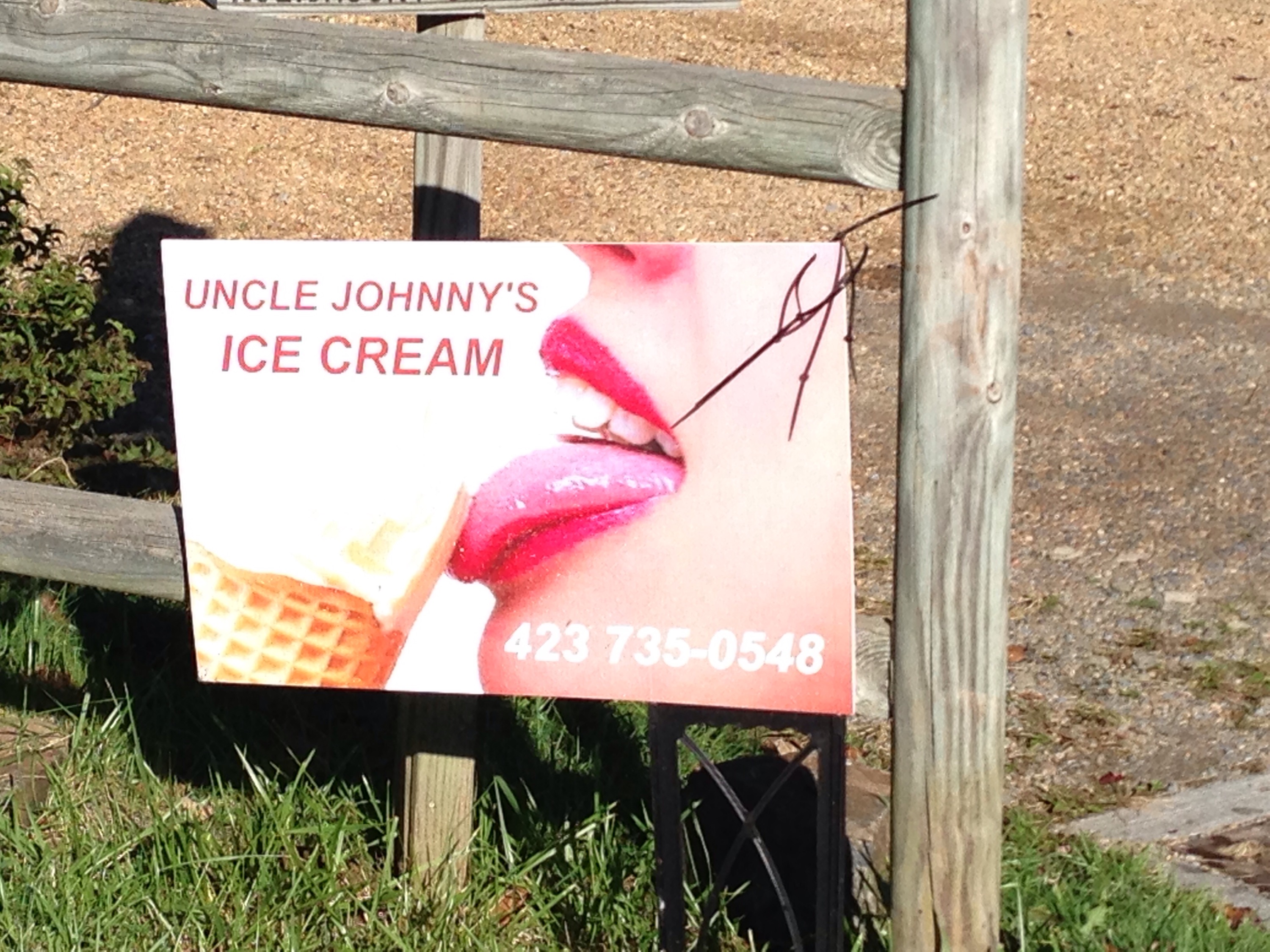 Four Things
As I approached Flint Mountain Shelter in the golden hour, a mouse ran along the cracks inside. Here we go. Mice, spiders, rats, and other pesky creatures are occupational hazards of sleeping in a shelter. Walkie-Talkie, Keebler, and I slept there that night. As we were going to sleep, the small pitter-patter of feet scurried along the shelter walls. Back-and-forth and back-and-forth their scurrying went so much I felt like the protagonist of Poe's "The Tell-Tale Heart" going mad from the beating of the heart underneath the floorboards. Every few moments, I stirred in my bag to make them nervous and leave the shelter. They would stop for a moment and resume. The other hikers tried to ignore never speaking up about it. This disturbed me. For hours I couldn't fall asleep.
The scurrying turned into chewing. Did Walkie-Talkie leave some food out? Impossible, but maybe. The chewing became louder and louder. Plunk! The rodents started throwing things at us. Plunk, again near my head. I slept for a few hours before those plunks woke me up again. Hastily, I turned my headlamp on to see nothing. God, turn the sunlight on because this is unbearable. Somehow, I fell back asleep. In the morning, I found my sleeping bag surrounded by hundreds of peeled acorns. What the fuck? Walkie-Talkie said he swept up hundreds of acorns last night before we fell asleep, but thought nothing of it. I found an acorn in my shoe. This was the work of chipmunks, not mice. A new enemy I didn't even fathom.
Second, as I descended down the hill towards Allen Gap, a big white ass (buttocks) appeared a few feet from the trail. Quietly, I stole myself back up the hill averting my eyes and waited patiently. A female voice rose in greeting to the owner of the white ass and laughed to find her friend in such a compromising position. The bent over figure was a middle-aged woman who finally said she was done. Waiting a moment, I finally walked down the hill as nothing were amiss. As I approached, her friend exclaimed "what great timing." If only she knew.
Third, for days I inquired hikers walking north about their success/failures with the Mom's Store at Allen Gap. Even during open hours was this place not open. No successes. I hoped to be the lucky person. The Mom's Store made itself known by pink handpainted signs, a bombed out appearance, and an empty parking lot. Furniture clouded the glassfront as I peered inside. A single hanging light bulb illuminated barren shelves with some Ramen, sundries, and bottles of pop. The handprinted sign said it was open from 9 am-4 pm. AWOL's guide said hours vary; yeah, they vary by mood. Oh well, I was spending the weekend in Charlotte, NC anyway.

Fourth and worst of all, as my cousin Amanda drove me through the curling road in between the Appalachian Mountains, we passed a green lawn where two statues of African-Americans held Confederate Flags. Discuss amongst yourselves.
Affiliate Disclosure
This website contains affiliate links, which means The Trek may receive a percentage of any product or service you purchase using the links in the articles or advertisements. The buyer pays the same price as they would otherwise, and your purchase helps to support The Trek's ongoing goal to serve you quality backpacking advice and information. Thanks for your support!
To learn more, please visit the About This Site page.