Amazing Short Notice Opportunity
How Did I Get Here
A dear friend of mine had recently invited me to visit her in Conway, New Hampshire and possibly do some hiking in the area. After a day of thought and pricing airfare I decided, "What the Hell", this is a once in a lifetime offer to go up and check out what hiking the White Mountains is all about! I was about to answer the question that had been lingering with me ever since I decided to thru hike the AT next year…Was I mentally and physically able to do this?…
Within a month I was on my way to an amazing week of beautiful landscapes, rough hiking terrain (especially for a novice like me), meeting cool people, and spending quality time with a good friend. An added bonus was my son and his girlfriend driving over from Rome, NY to spend  a day with me. He knows how to get to his mother's heart 😉
3 Day Adventure
Preparation is the Key
My adventure started in a parking lot just off of I93.  Well actually it started the day before when I went to local outdoor shops to finalize my clothing and gear requirements.  I thought it would be best to purchase winter clothing in NH vs. Texas.
Since I would be hiking alone, I made sure I did all the necessary preparations such as updated weather checks, reserving hut bunk, reviewing my compass skills and so on…
Food, water…check, Layered Clothing…check, Tent,sleeping bag, pad…check, Rain Gear…check…check, Sanity…???
Day 1
My good friend, with a bit of apprehension, drops me off at my starting point. I have her take a pic of me in all my layers and gear. Wow, I think to myself, I'm really doing this and look how professional and COOL I look!
About 200 yards later…Wow, how crazy and HOT I AM!
So, I take off my pack and I start peeling off layers (Hat, gloves, vest, jacket all come off) till I'm down to my wool shirt. Okay, That's better. With my pack back on I get a few more yards…these stupid things on the bottom of my poles keep coming off, so I back track a few yards and off with my pack to put these stupid things permanently in my pack.
With my pack back on I start walking and wondering….Mmmmm…my ride is gone, I still haven't started my incline hike yet…Am I really ready for this? I decide, one step at a time. Before I knew it I was hiking and enjoying the scenery and taking in all the fall smells. My destination was Lonesome Lake Hut.
So all you professional hikers don't LAUGH…after 2 hours and with much huffing and puffing I made it to the hut some 1.6 miles away. Yeah that's right it took me just under 2 hours to only go 1.6 miles!?! But for this Texas (Transplant) Girl, it was an accomplishment! BTW, my pack weighed 37.5lbs.
Meeting Thelma and Louise
I had been told by the Croo that there would be 2 other people staying at the hut for the night. To my surprise and delight, I met Carolyn and Ginger (locals).  They were around my age (so I thought). We took a walk around the lake, were greeted by ducks, and I enjoyed listening to their stories.
A little later in the evening, as I heated water for my dehydrated meal, they began to pull out their cheese, crackers, and you guessed it, their wine! WHAT A HOOT! Carolyn was sharing how she and her husband have hiked all over the country and in Europe. I was mesmerized by her tales. I learned that both she and Ginger were a part of the 4000 club. They had hikes the Whites many times over. Wait, did I mention their age? Ladies forgive me but your moxy and amazingness warrants me mentioning your age. Carolyn is 70 years young and Ginger is about to be 64 years young!!!!!!!!
They invited me to hike the North and South Kinsman Ridges with them in the morning. Even though I was greatly intimidated my them, I accepted the invitation.
Day 2
Early to rise…we had some coffee and oatmeal, lightened our packs a bit (since I was staying a second night) and headed off to our day's adventure.  I quickly realized that my brief hike to the lake the day before was a breeze compared to where we were hiking today.  Through out the day, I laughed at myself for all my common place huffing and puffing and in the dissssstttttaaaannncccee, the girls were chatting as if the were doing a stroll along the beach.
Every now and then They would holler back to ensure I was still hiking or crawling or something…I would usually respond, "Slow, but Steady". They were very sweet and patient with me.  Occasionally, they would stop and wait for me to catch up, chat a bit then continue on.  And like clockwork, I'd fall behind and after a while, they'd say, "Victoria, how are you doing?" and I'd reply, "slow, but steady", eventually adding, "…like a turtle". Mmmmm, if I kept this pace (hopefully not) when I did my thru hike in the spring, this trail name would be a good fit.
Once we reached the North Kinsman Ridge I was in awe of beauty surrounding me! It was still foggy but amazing just the same. We sat and ate before setting out for the South Ridge.  I felt good and was in my rhythm, all be it slow…steady like a turtle 🙂  I have to admit that as we continued to clim,b I would look back from where we were hiking and think, "Oh Shit, we have to go back down that path to get back to the hut!"
By the time we reached the south ridge, the sun was out and the fog was gone. All I can say, ineffably beautiful! So Peaceful!
We did pass two men and their dog, which saddened me since I was unable to bring Andi with me. The why is another story. Through out the day I kept thinking how she would be climbing these ridges with ease and coming back to check on me, and with her eyes saying, "come on mom, you got this." She is the reason for doing this whole big 6+ month adventure!!!
The Descent was a Bitch
My suspicions were correct…coming back down was much harder than climbing up. Did I mention I have a small fear of heights? Yep, now I was staring down at the path we were about to go back down.  And oh by the way, the load is hard as shit on your knees. Actually, I think that might be an oxymoron. 
I took our descent one step at a time. Midway down, my left knee started bothering me so I slowed down even more. For most of the way down, I stayed a bit closer to Carolyn and Ginger cause Ginger also had a bad knee. I was amazed at how quickly I conquered my fear of heights. It was simply because I was so focused on protecting my knee. I even fell once, but quickly recovered.
Once we got to Fishin Jimmy's Trail, the ladies were full steam ahead since they had to pack and head back out and home. I was more relaxed and proud for having tackled my first real mountain hike. I took pics along the way. Played our hike back in my mind and giggled at the trail name I gave my self.
So Long Ladies, Hello New Guests 
My last evening at Lonesome Lake Hut, I met a couple from Ireland and Israel, who were on their second week of hiking the Whites.  I  also met three gentlemen for have made Lonesome Lake Hut pilgrimage every year for the past 10 years.  I sat, tiredly as well as a little sore, listening to each of their hiking stories until my eyes could stay open no more.
Day 3
Back to the Real World
The next morning, I was surprisingly less sore than I had expected to be. The heavy rain the night before had lulled me to sleep a slumber sleep. It was still raining off and on and the fog was quite heavy so I decided to take my time eating breakfast before heading back down to civilization.
Although the hike back was down hill and my knee was still kinda sore, I really enjoyed my hike. I stopped along the way and meditated by a small waterfall. I took pictures and paid more attention to the flora and fauna. With each step, I thought of Andi and how she would have loved to be here! I thought of how amazing the world is we live in! I thought about how each and everyone of us runs through life, never to understand the true beauty of stillness.
I thought to myself, wow, how fortunate am I to be able to take this upcoming journey thru the AT!
I received this quote the evening of my return from my adventure…"Scared is what you're feeling. Brave is what you're doing." Emma Donoghue
Before I end this entry, I want to acknowledge and thank my good friend Dawn. Thank you for taking me in on such short notice, opening your house, being my transportation to and from, worrying about my crazy ideas, yet keeping it to yourself and being positive for me!
Love ya!
Enjoy the Pics: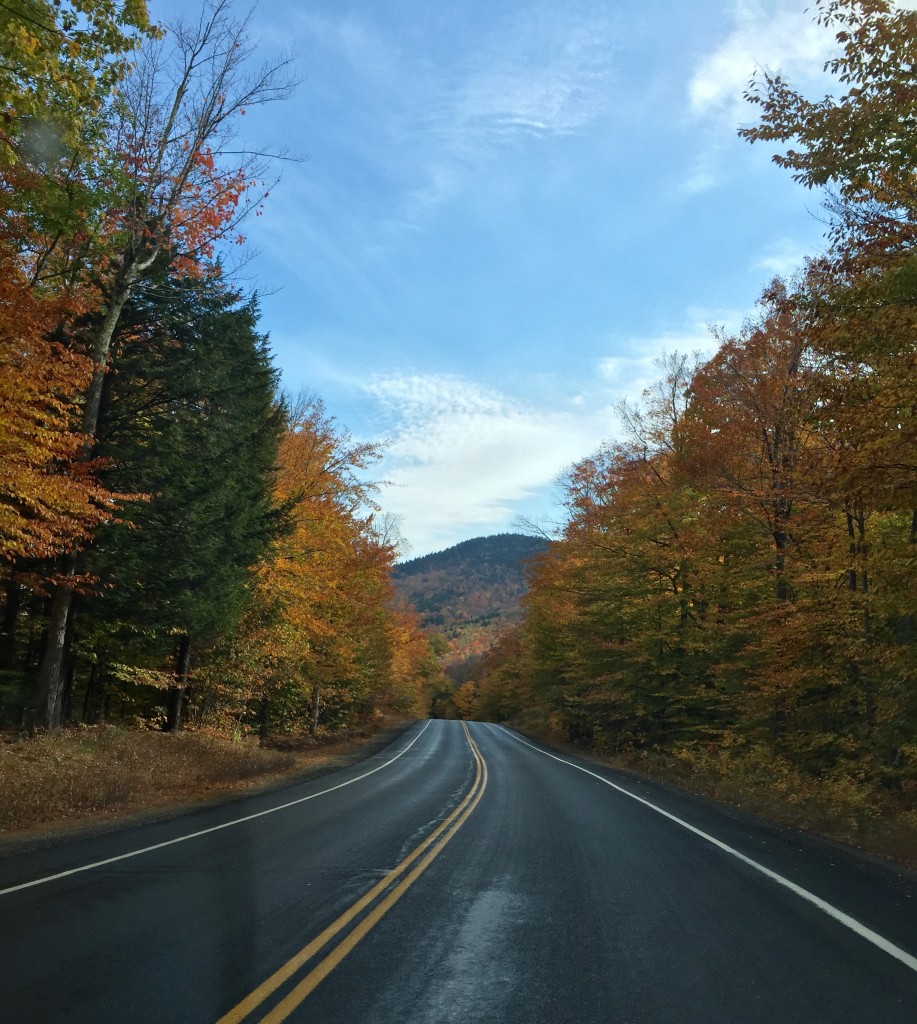 302 South East to Conway
North Kinsman Ridge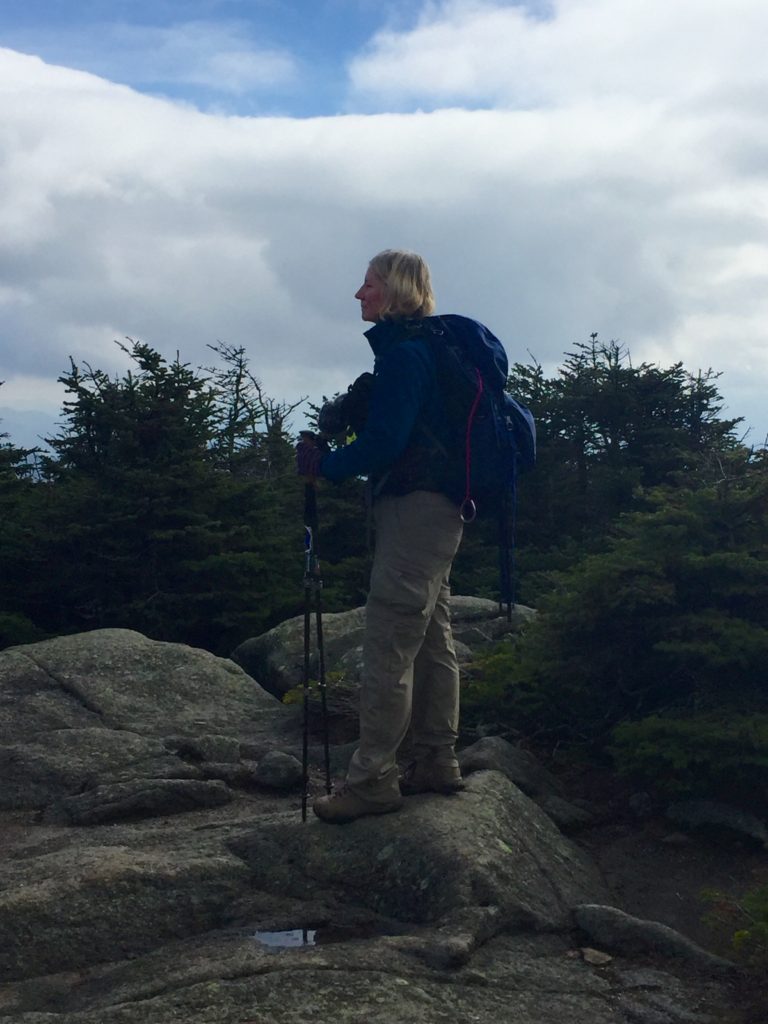 South Kinsman Ridge
Portland, Maine
Inlet to Lonesome Lake
Lonesome Lake
Affiliate Disclosure
This website contains affiliate links, which means The Trek may receive a percentage of any product or service you purchase using the links in the articles or advertisements. The buyer pays the same price as they would otherwise, and your purchase helps to support The Trek's ongoing goal to serve you quality backpacking advice and information. Thanks for your support!
To learn more, please visit the About This Site page.