Appalachian Trail State Profile: Connecticut
Connecticut is among the shortest sections of the Appalachian Trail. It stretches just 50.1 miles from Hoyt Road on the New York border (mile 1,457.6) to Bear Mountain at the Massachusetts state line (1,507.7). Don't let its size fool you, though: from tough, rocky scrambles to meandering river walks, the Constitution State offers up stunning diversity, beautiful scenery, and challenging terrain throughout.
Terrain
Connecticut may feel a lot like New York, but it's technically the gateway to New England and thus to an entirely new geographic region of the country. This state is characterized by intense, rocky climbs interspersed with long miles of luxuriously easy walking. The trail breaks 2,000 feet elevation for the first time since Pennsylvania, though most points in this section are between 400 and 1,200 feet elevation. You'll spend most of your time in the green tunnel, but will occasionally pop out of the trees to appreciate stunning panoramas of the rolling green countryside all around. Check out the highlight reel below to learn about these photo-worthy destinations and more.
Appalachian Trail Connecticut Highlights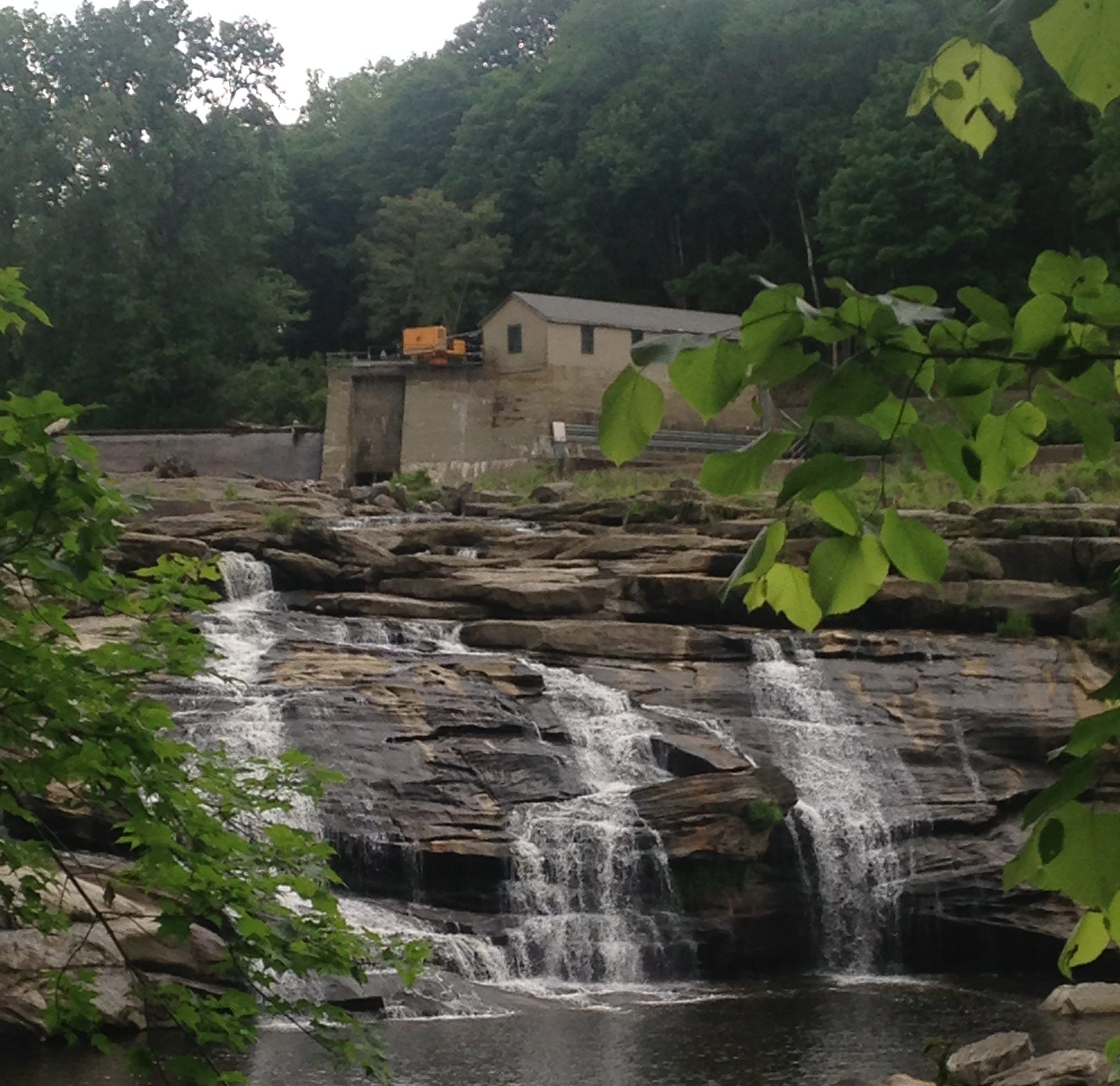 1,472.9: St. Johns Ledges
The steep, rocky north face of Saint Johns Ledges is reminiscent of Dragon's Tooth back in Virginia and of the rugged peaks of northern New England still to come. Take some time to appreciate the nice views from the ledges before you tackle the painstaking descent. Take your time coming down, as there are plenty of knee-wrenching and ankle-breaking opportunities strewn among the giant boulders. Once you reach the bottom, you'll find yourself along the banks of the Housatonic River. Here you will be rewarded for all your hard work with nearly five miles of deliciously easy and pleasant strolling with frequent river views.
1,485.3: Tight squeeze just north of Sharon
If you loved New York's Lemon Squeezer, this will be your chance to relive the magic all over again. But although this narrow stone crevice is reminiscent of everyone's favorite tight squeeze, it's not quite as narrow. You probably won't need to take your pack off, and there's no bypass route to get around it.
1,494.4: Amesville Bridge and Great Falls of the Housatonic
After 2.5 easy miles along the banks of the Housatonic, you'll finally cross the river on a picturesque red bridge. On the far side, you'll find the Great Falls of the Housatonic River at mile 1,494.8 (pictured above). These cascades make for a peaceful setting to stop and take a break. It's even possible to walk out into the middle of the falls on exposed bedrock shelves.
1,497.5: Rand's View
Just when you think the green tunnel has no end, the trail emerges from the trees into a beautiful meadow. From here you'll enjoy views of hills, fields, and mountains that stretch to the far horizon. Northbounders ought to study those mild-looking mountains on the horizon, as they'll be hiking through them in a few days' time. Spoiler alert: they're not as gentle as they appear at a distance.
1,500: The 1,500-mile mark, of course!
There are a lot of miles on the Appalachian Trail—2,192, to be exact—so it's a big deal to reach the 1,500-mile mark. Look for an AT-style stick sign somewhere in the area to commemorate this nice, round number.
1,501.4: Salisbury
Now that you've finally made it to New England, why not stop off in a proper New England small town to appreciate the culture of the region? Complete with maple tree-lined streets, general stores, and stately historic architecture, this friendly town is well worth a visit.
1,504.1: Lions Head
As you approach the Massachusetts border, follow the white blazes up a short scramble to Lions Head. This magnificent rocky overlook features panoramic vistas of Salisbury's Twin Lakes and Massachusetts just beyond.
1,507: Bear Mountain
Finish Connecticut with a bang by conquering the tallest summit in the state. At 2,316 feet, the summit of Bear Mountain isn't technically the highest point in the state, just the highest peak. Still, Bear Mountain is not only the last climb you'll face in Connecticut, but also one of the most memorable. A steep, lung-burning ascent to the summit will be rewarded with epic views from atop a stone observation tower. You'll then face a challenging descent into Massachusetts that involves large boulders and a decent amount of steep slab walking. Congratulate yourself when you reach the bottom. You just finished Connecticut.
Connecticut Dispatches
More From This Series
All mileages taken from The 2019 AT Northbound Guide, by David "AWOL" Miller
Affiliate Disclosure
This website contains affiliate links, which means The Trek may receive a percentage of any product or service you purchase using the links in the articles or advertisements. The buyer pays the same price as they would otherwise, and your purchase helps to support The Trek's ongoing goal to serve you quality backpacking advice and information. Thanks for your support!
To learn more, please visit the About This Site page.