Confessions of a Hiking Mom: Bags of Poo, Busted Shoes, and Bare Feet
As a mom and a hiker, I've spent a lot of time in the woods with my kids. Hiking with your kids can be a rewarding experience, but it also can be interesting in that awkward kind of wat. You never know what your kids are going to say or do. As I think about the Appalachian Trail ahead of us and what it has in store for us, I can't help but think back on some of the interesting experiences we've had in the past. Especially those moments where I did things I never would have expected. Here are a few of my favorite "I can't believe I did that" moments.
I've Carried Poop off a Summit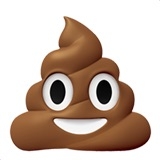 Once upon a time, a pair of kids reached the bare rock summit of a mountain. Upon reaching the top, nature decided to call, and it was knocking on door number two. This confused mom watched in horror as her two children, one at a time, bared their bottoms and squatted to do their business on top of the rock surface. There was no place to dig a cathole or bury the evidence, so I did what any hiking mom would do. I grabbed a plastic bag, scooped the poop, and carried it down the mountain to dispose of it properly. Sorry, no pictures of this adventure!
I've Sacrificed a Sock for a Shoe
Before hiking, I almost always check my kids' bags to make sure they have food, water, and clothing appropriate for the hike. One thing I usually never check is the integrity of our hiking shoes. We literally grab our boots and go out the door. Until one day when this oversight nearly put an end to our hike. Halfway up a rugged mountain in Maine, my son's sneaker fell apart. The bottom sole separated from the upper, causing it to flap with each step. He couldn't even walk without tripping, so hiking up a mountain was out of the question. We tried duct tape, but the rocks and roots wore it down quickly. We tried a piece of shoestring, and it fell off. Thankfully, my fellow mom hiker had a brilliant idea. She sacrificed one of her thick wool socks and put it over his shoe. Not only did it hold the sole in place for the entire seven-mile hike, but it looked kinda stylish, too!
I've Ran out of Fuel on the First Day of a Backpacking Trip

I once made the mistake of not testing out gear before an overnight trip. I just got a snazzy new alcohol stove and wanted to try out this new-to-me cooking method. I filled up the stove with alcohol and packed a very small bottle of extra fuel in my bag. Imagine my surprise when I ran out of fuel before I even had boiled two cups of water on the first day!! We all ate semi-softened food for dinner and had to skip the oatmeal for breakfast. With no fuel, we had no way to prepare food and had to abandon the trip. Lesson learned. I now overpack in the fuel department.
I've Let My Kids Hike Barefoot in the Snow
I've cut my foot on a nail a few times, so I am not a big proponent of walking barefoot. Especially on a mountain where an unexpected foot injury can cause significant issues with hiking down a trail. I made an exception on one occasion. We had a heavy snow winter, and even though it was almost summer, there was still the remnants of snow on the path. Not just one, but all my kids wanted to ditch their shoes and tramp in the snow. In a moment of whimsicality, my kids ripped off their shoes and trekked up the trail barefoot. One advantage of this way of hiking—we could track them through their prints!
Affiliate Disclosure
This website contains affiliate links, which means The Trek may receive a percentage of any product or service you purchase using the links in the articles or advertisements. The buyer pays the same price as they would otherwise, and your purchase helps to support The Trek's ongoing goal to serve you quality backpacking advice and information. Thanks for your support!
To learn more, please visit the About This Site page.