Day 95 – Hump Day Pizza
I woke to drops of rain hitting me in the face at 2:00 a.m. I was confused for a second, unsure if this was a brief drizzle because there was no rain in the forecast. The previous night's storm was also not in the forecast. As the rain seemed to get heavier, I grasped blindly for my rain fly. I unzipped my tent and had the rain fly up before the sky really opened up. And it did.
The rest of the evening was uneventful. I slept well and got up around 7:30 a.m. Rabbit, Radaghast, Hot Feet, and I had breakfast together and discussed our plans for the day. There were a couple stretches of long water carries between water sources. Our ultimate goal was to make it to Cabin 501 to order pizza. There's a parking lot and a road nearby to facilitate such luxuries.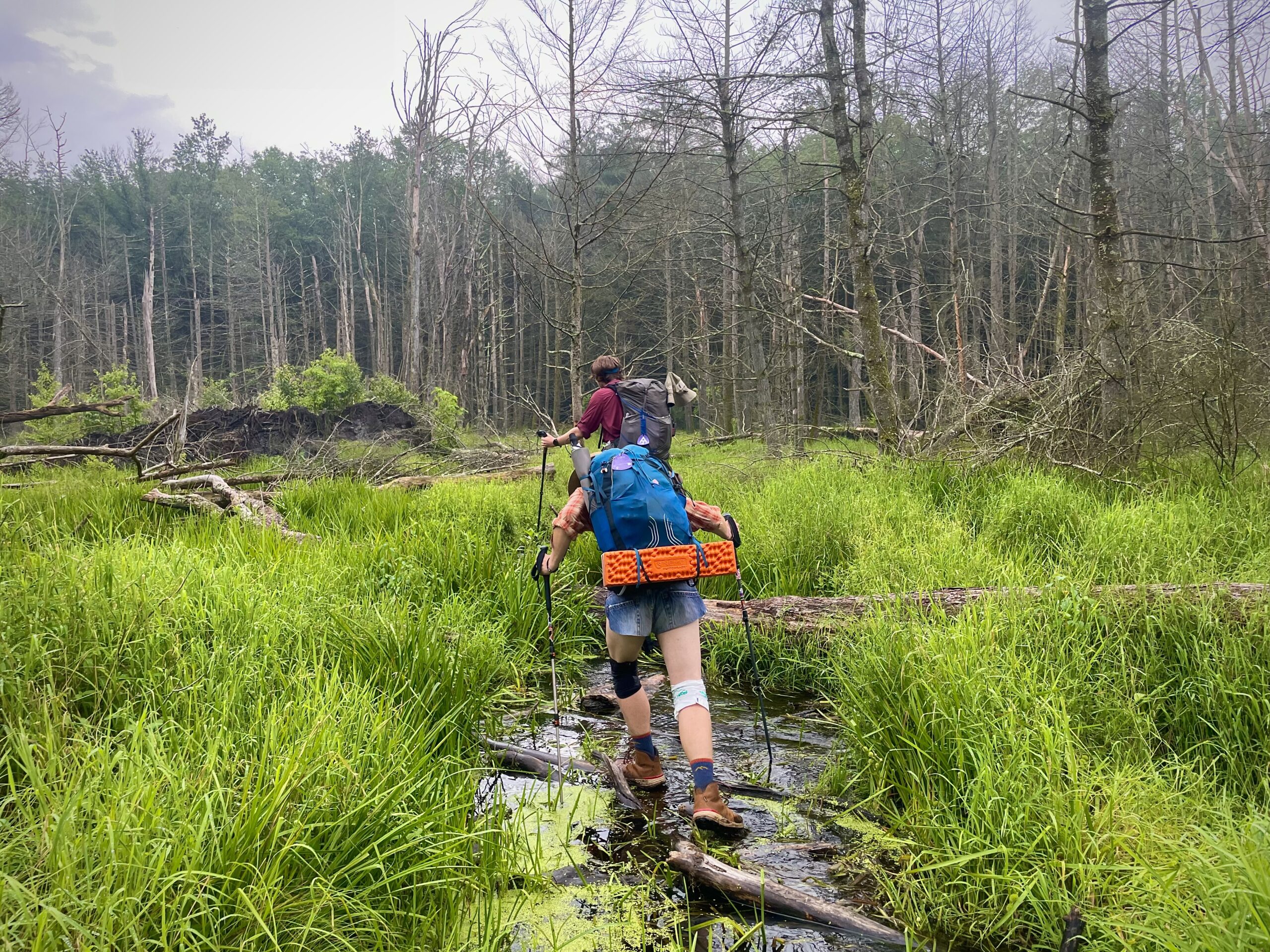 Our hiking today took us over some interesting terrain. Apparently, a beaver dam had flooded parts of the trail and we had to balance on logs to cross the swamp it created. All four of us managed to cross and remain dry although there were some hairy moments. Rabbit on several occasions has mentioned to us many artificial flavors (ex: vanilla) come from beaver anal glands. After some fact checking, that appears to be a myth and these beavers and their sweet and floral anuses are safe from humans.
We crossed a few bridges and underpasses before heading uphill for a mile or so. Our only real climb of the day. Once atop the ridgeline, the trail continued to undulate but got a real taste of the rock-strewn paths that are on the Rocksylvania horizon.
We took a break 14 miles in at William Penn Shelter for water and to sign the logbook. I was starving at this point. Normally I have ample high sugar snacks, but all I had left in my snack bag was protein bars and beef jerky. The lack of readily available sugar sources had me feeling hungry and sluggish. I was not too optimistic I'd be able to resupply with those items with the pizza before our next town stop in a day or two.
When I arrived at Cabin 501, there were a few other inhabitants already there. DILLIGAF and a section hiker we've never seen before. He was pretty friendly though and bartered to drive us to get the pizza if we shared some with him. The deal was happily struck and after ordering online we were at J & S Pizza within 30 minutes. I ran to the gas station next door to acquire a restock of Reese's fastbreaks and birthday cake KitKat bars.
Once back at the cabin, we dug in, but the deep-dish all-meat pizza had me full after just a couple slices. I had also ordered a chocolate milkshake (that I drank on the drive back) and we each had a two-liter bottle of soda to ourselves. Not anticipating being able to get candy, I had ordered a couple cannolis also. I'd say I'm good food-wise for breakfast tomorrow and the next couple of days considering the leftovers.
I showered with my hiking clothes on, soaping them up in a hiker-trash attempt to wash them as well. I hung them on the clothesline to dry and joined the others embroiled in political discussion with Rabbit. I've been over the same conversations with him countless times and chose to mostly sit this one out and leave it to Hot Feet, Rad and the other guests to share their takes.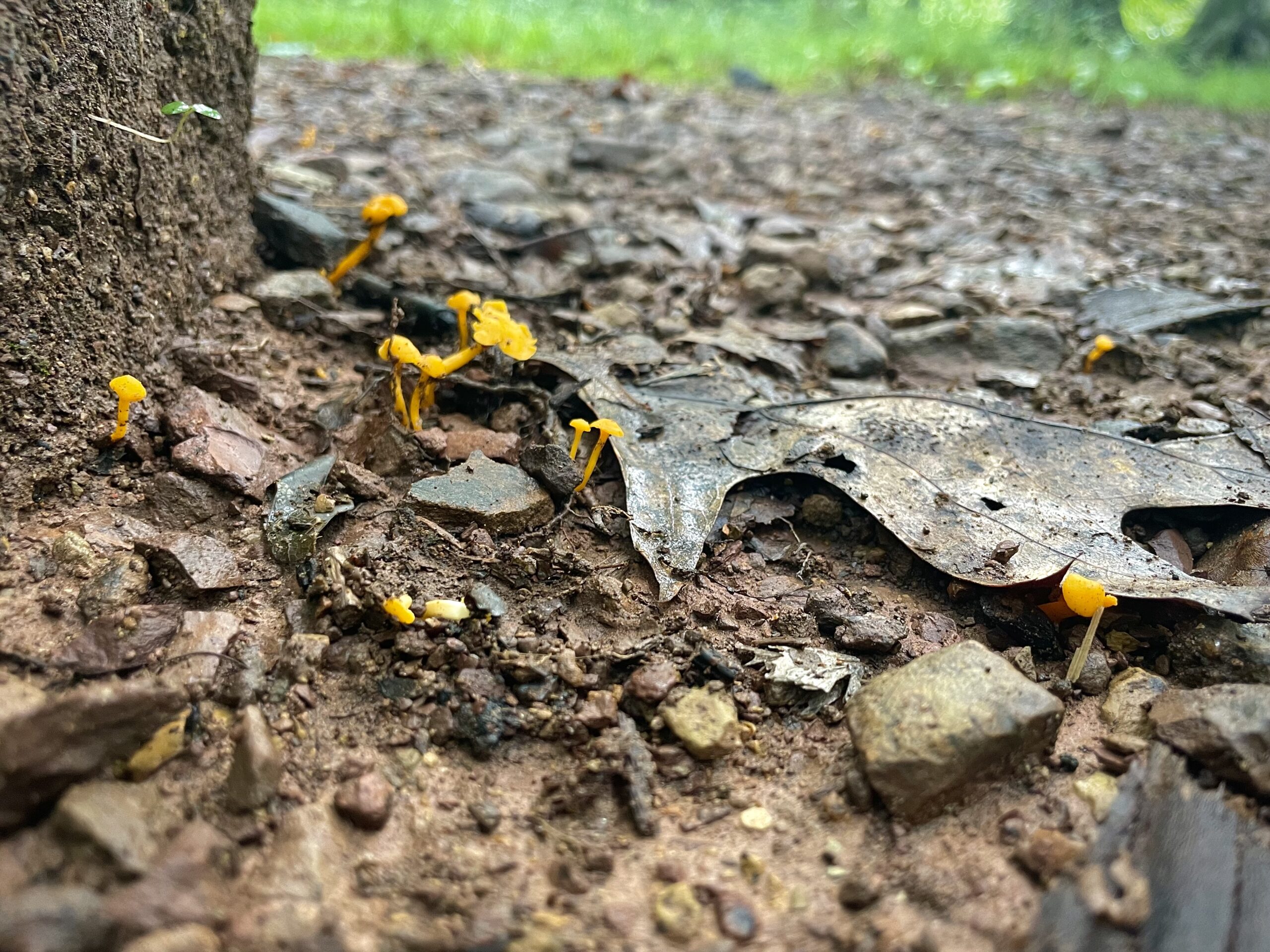 The conversation eventually died down around 10:30 and sleep was attempted. The cabin is a little warmer and transmits sounds better than the shelters were used to. It should make finding sleep more challenging.
My feet and ankles are a little more sore than usual. I'll have to keep an eye on these as we head into more challenging terrain. Our only deadline is to make it into Port Clinton on Friday been 12:00-4:30 p.m. We both have packages waiting for us at the post office (provided I remember to get them this time).
Stow away in my pack for day 96 of the Appalachian Trail.

Ms Lugo
Thanks for being a great friend and integral part of our clinic team at Fort Irwin. Your assistance, leadership, and knowledge made my transition as a new Flight Surgeon as easy as possible. I value the laughs we shared and the friendship we developed over those three years. I wish you the best and hope things are well with you.
Affiliate Disclosure
This website contains affiliate links, which means The Trek may receive a percentage of any product or service you purchase using the links in the articles or advertisements. The buyer pays the same price as they would otherwise, and your purchase helps to support The Trek's ongoing goal to serve you quality backpacking advice and information. Thanks for your support!
To learn more, please visit the About This Site page.