Everyone's Got Baggage: Why We Don't Weigh Sentimental Items
I sawed off the handle on my toothbrush. I spent every paycheck on the lightest gear I could find. Once I was on the trail, I shipped home my winter clothes as soon as I could get through the night without them. I traded out my heavy Osprey pack for a 20-ounce Zpacks Arc Blast at Trail Days.
Before I thru-hiked the Appalachian Trail, I can honestly say I was not obsessive about bits of string or a single coin that might be lingering at the bottom of my backpack. But on the trail, these little things became evil saboteurs whose very existence personally offended me. How long has that piece of string been attached to my mesh? Is that why my back hurts more than usual today?!
Though I've never been a hardcore ultralighter, I'm a small hiker with pre-existing chronic neck pain, and I'm very conscious of how much weight is on my back. I hiked the Long Trail with no stove, insisting that eating cold soak oatmeal was a great way to spend three weeks in the woods as long as it saved me a little weight. This ounce-obsession makes it all the more interesting when I meet hikers who carry something extra.
We Aren't Just Hikers
During my six months on the AT, I met every kind of hiker you can imagine. The ones who learned everything about backpacking in the seventies, and still carried the same bulky gear that made my neck ache just looking at it. The ones like me who tried their best to minimize their gear every chance they got. And the ones who I honestly mistook for day hikers due to the microscopic size of their pack. But despite all the different approaches to living out of a backpack, one thing stayed the same: almost everyone carried something that couldn't be defined as "gear."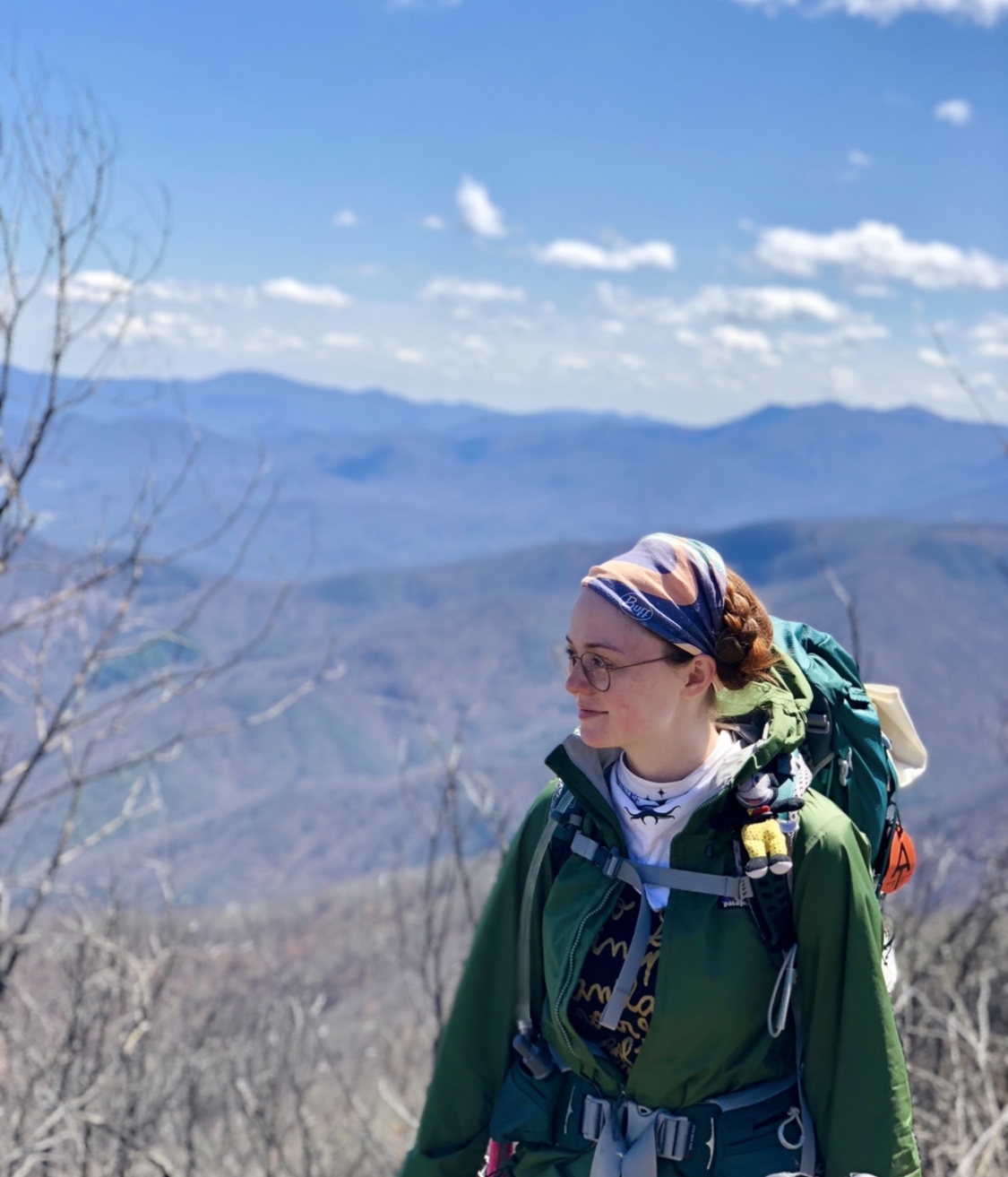 Call it non-essential, sentimental, luxury, whatever you want. The extra, priceless things we choose to carry can be just as worthwhile as all the fancy new gear we save up to buy. It's hard to reduce your whole life to a small pile of items that are only essential for survival. As hardy as we hikers are, it's also important to stay connected to aspects of ourselves outside of just putting one foot in front of the other, pitching a tent, and rehydrating meals.
The one thing I knew I wouldn't be weighing before I set off for Springer Mountain was my small stuffed Felix the Cat. My mom has an identical one, and she gave me my own when I moved to Paris in 2016. I would be on a work contract for half a year, and we'd never been apart for that long. After traveling around Europe with me (and somehow losing his nose along the way), Felix was ready for the next great adventure, and I tied him to my shoulder strap, where he always stays, smiling, even on my hardest days in the mountains. When I FaceTimed my mom on the trail, she'd hold up her Felix to say hello to mine.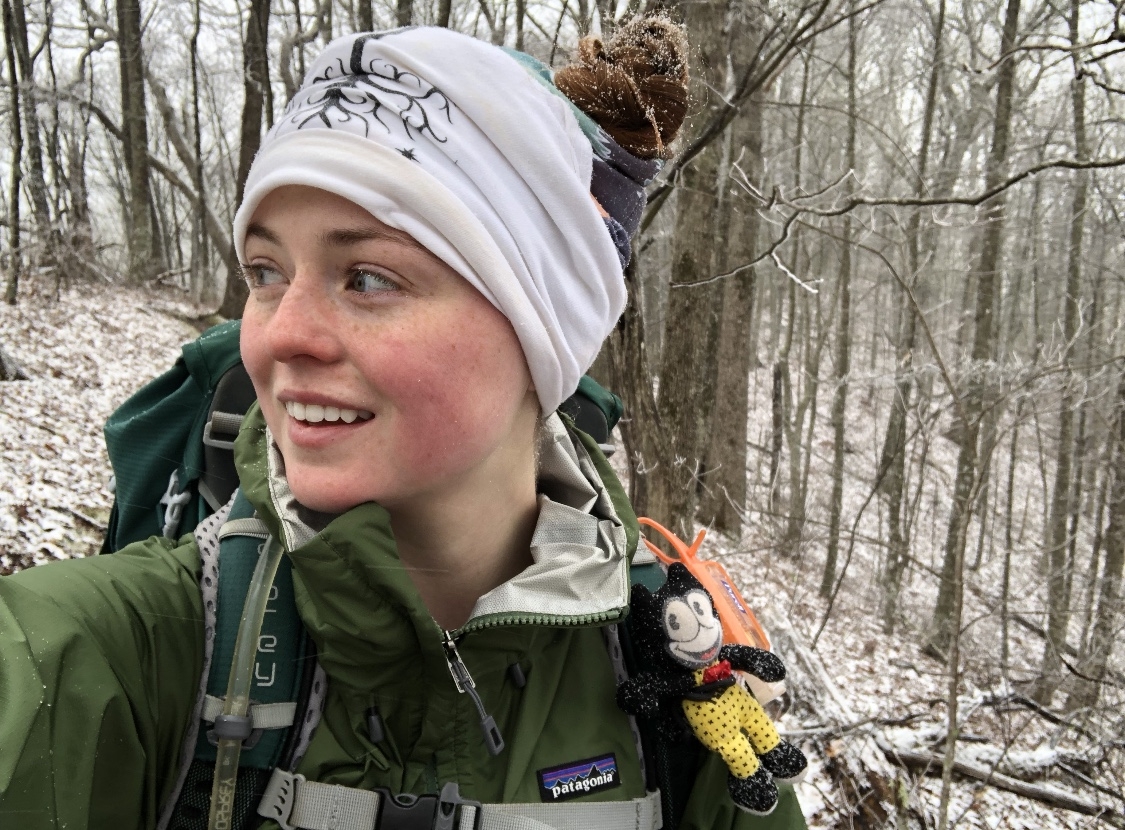 Maybe some people wouldn't understand why I'd hack off a toothbrush handle and curse the weight of everything useful in my pack while I don't begrudge the ounce or two of this little cat. But he isn't just a stuffed cat. He's a connection to my mother and a reminder that no matter where I'm hiking, my two kitties (whom I found at 17 and aptly named Springer and Katahdin) are waiting for me at home.
My trail name is Story, and one of my favorite parts of thru-hiking was listening to the stories of other hikers, finding out why they carried their quirky non-essential items, and getting a fuller picture of who these people were aside from being fellow dirt-encrusted, trail-magic-hunting hikers.
Keeping Up With Passions
When I met V-Dub (Rebecca Harnish), I was amazed to see that she was carrying a paint set and working on tiny, beautiful landscapes while at camp.
"Like most long-distance hikers, I find joy in weighing various items on my little scale and figuring out ways to shed ounces. But I couldn't tell you how much my art kit weighs; it's irrelevant. Sure I keep it minimalist, but I'll take everything I need to have a creative outlet on trail. It's something that makes me slow down and appreciate the beauty around me, more than snapping a picture on my phone would." —V-Dub
(Find V-Dub and her paintings on Instagram and Etsy.)
Special Reminders
I met Solace at Trail Days and loved listening to his tales of thru-hiking the AT multiple times. I noticed that, like me, he'd attached a friendly face to his pack.
"With bErt I have never been alone, while many hikers have a teddy bear or some item from the time they were a child, my parents passed when I was young. Eighteen years ago I was given bErt, and he has seen every white blaze, many times over!" —Solace
Creating Type One Fun
Throughout my hike, I kept crossing paths with Magic (Tom Sorensen) and his trail family. I became engrossed in the tale of a small plastic egg man that they carried between them.
"Agonized groans. Heads in hands. Stunned silence. All classic symptoms that a thru-hiker has been the victim of an iconic 'practical yolk.'
"Hikers know that low pack weight and minimal gear selection is key. So what could be more galling than a friend cheekily stashing extra ounces inside your pack? Saved from certain doom at the Damascus dump in 2018, Alphonse Yolkington was chosen to play the leading role in an ever-escalating prank war that lasted all the way to Katahdin. 
"He's small enough to worm his way into pockets you didn't even know existed. He's shocked hungry hikers by emerging from bear bags. He caused a scene in a post office when a hiker collecting mail found a little more than they bargained for in their packages. He's even been delivered as the cruel punchline when some "drinks" arrived "from those ladies at the bar" on a zero day in Washington DC. 

"After summiting Katahdin in 2018, Alphonse melted into obscurity. His current location is unknown. But hikers beware, if your tramily is acting suspicious, if a hiker doesn't meet your gaze, if your spider-sense is tingling… Then you might want to check your pack, and start plotting revenge!" —Magic
Hike Your Own Hike
If an unconventional item contributes to your thru-hike's success and your happiness, perhaps we need to alter our definition of "non-essential." Whether your extra baggage is a reminder of home and family, a connection to your other passions aside from hiking, or a way to keep yourself and others smiling on the tough days, you don't need to enter its weight into your ultralight calculator. I promise I won't tell.
Affiliate Disclosure
This website contains affiliate links, which means The Trek may receive a percentage of any product or service you purchase using the links in the articles or advertisements. The buyer pays the same price as they would otherwise, and your purchase helps to support The Trek's ongoing goal to serve you quality backpacking advice and information. Thanks for your support!
To learn more, please visit the About This Site page.