Gear List
Most of my gear is new and it will stay that way until the first day of my hike.  I kept planning to spend a night on the back porch, but then I was like…nah, there will be plenty of time to sleep outside come April.  The disadvantage of being a gear newbie is that I have to depend on reviews I read online and the salespeople in stores to pick out all of my gear.  "I love these leggings!  They fit perfectly!", was one review that convinced me to buy a pair of leggings.  After trying on 5 other pairs that didn't fit right, I was so excited when these arrived.  I tried them on and was disappointed to find that there was room for a watermelon in the crotch.  Nobody needs that much room in the front of their pants.
This is my gear list.  It is forever evolving and therefore subject to change.
I've taken it out for a few short hikes and the only thing that feels a little funny is that my hips feel like they're bruised the next day.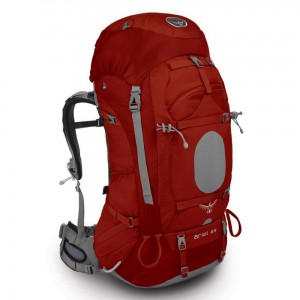 Platypus GravityWorks Water Filter System-4 Liter
Takes 2 and a half minutes to filter 4 liters of water.  I quite like the Platypus.  Haven't tried the water filter, but I think it will work out just fine.
Black Diamond Women's Trekking Pole
I didn't think I wanted trekking poles, tried these out on a rocky trail and hated them.  Gave them a second trial on the approach trail (to Springer and back) and it was amazing how much faster I went with them on a smooth dirt trail.  They don't grip rocks, so they were pretty useless on the first trail.  Very happy with this purchase for now.
On the fence about this one.  It is easy to set up and easy to light, but it is small and the couple times I used it the water boiled over, food stuck to the bottom because of lack of water, making it difficult to clean, and when I turned the flame down to keep it from boiling over the flame would go out.
Camping:
My Great Outdoor Provision guy said this was a good tent, so guess what I got.  I do know that I have plenty of room in here.  My mom and I could sit upright comfortably inside.  I told my dad to come sit in the tent with us, so I could see what it was like if I had two friends sitting in my tent.  His response: "You don't have two friends."  Touche dad.  Touche.
I haven't even taken this out of the packaging.  I don't know what to do with it.
Big Agnes Insulated Q-core sleeping Pad
This is pretty comfortable, but also pretty slim.  It will take some getting used to.  I expect to get frustrated rolling off of it for the first few weeks.
Big Agnes Pumphouse Multi-Use Dry Sack and Pad Pump
It takes about 7 air bags to fill up my air pad.  It can also double as a bag to store things inside my pack.  This will keep moisture out of the inside of my air pad.
The North Face Women's Blue Kazoo 15 degree down Sleeping Bag
I love this sleeping bag liner.  It's like that really soft jersey knit T-shirt fabric.  I smile when I touch it.  I purchased a silk liner before this one and the fabric felt unnatural.  It made my feet sweat immediately.  I was freakin' out, so I traded it in for this one.  A sleeping bag liner will keep my bag clean, add some extra heat, and I can use it instead of my bag/as a blanket if I'm too hot.  It's pretty heavy compared to other liners but I'm willing to deal with it.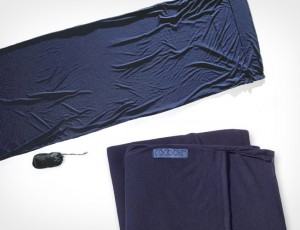 Clothing:
Most of my clothing items are wool.  Wool wicks moisture, dries quickly, and the best part about it is that it doesn't retain odor!  Yay.  I will smell…maybe (still having difficulty coming to terms with it), but my clothes will not.  These are all of the clothes that I have for the trail, but I will not be carrying them at the same time.  Winter clothes will be switched out for summer clothes, and shirts will be switched out for new shirts when they are tired of hiking.
Icebreaker SF 150 Shoreline Tank Top-Merino Wool
Icebreaker Superfine Tech T-Light T-Shirt Merino Wool, Short Sleeve
I have 2 of these.  I'll wear one for the first part of the trip and have my parents send me the other later on.
SmartWool NTS 15o Microweight Crew Top
Patagonia Merino 3 Lightweight Bottoms
As of right now, I plan to bring this and some spandex shorts.
Smartwool Midweight Pattern Zip-T
My mom bought this rain jacket for me for Christmas.  It's so lightweight, it's papery feeling.  I love it.
This isn't my favorite Piece of Gear.  I got a really good deal on Steep and Cheap.  It's a little boxy fitting.  And this color is "electric blue."  I call it 80's purple.
My Valencia Dress
This dress received it's name after my luggage got lost on the way to Valencia, Spain for a study abroad trip.  The program directors suggested we bring extra clothes in our carry on in case our luggage got lost.  I didn't and I had to wear this dress in Valencia for 5 days.  I'll use this when it gets warmer for around town, and laundry days.  It's just really comfortable to hang out in.
+ 2 pairs of hiking underwear, 2 sleeping underwear, and 2 sports bras.
Footwear:
Point6 Hiking Tech Medium-Weight socks
SmartWool Striped Hike Light Socks-Merino Wool, Crew
SmartWool PhD Ultralight Micro Running Socks
SmartWool Women's PhD Outdoor Light Crew Sock
I don't know what combination of socks I'll be bringing.  I'll probably start out with a thin pair and a thick pair or a thick pair and a short pair.  I find I like the tall ones better so I don't get dirt in them.
My beloved hiking shoes.  I tried on a number of boots and hiking shoes at REI and immediately took them off.  As soon as I put these on, I knew they were the perfect fit.  IF I still like these after wearing through my first pair, I imagine I'll end my hike on a fourth pair.
VIVOBAREFOOT ultra pure ladies barefoot shoe
Mom does it again!  She gave me these for Christmas so I could use them as camp shoes.  They are the coolest shoes ever because they are so lightweight.  You expect them to weigh more but then you pick your foot up and your like…woah.  I'm so excited to have them.  Thanks mom!
Buff Bandana (2)
Me like.  Me want more.
Other:
Band-Aids, bandana, duck tape, multi-tool, razor, deodorant, cotton balls, q-tips, Polysporin, Dayquil, Nyquil, needle and thread (you know-to sew things in the woods), whistle, bug spray, sunglasses, bug net, my lists, a spoon, ear plugs, notebook, pen, chargers, toilet paper, plastic bags, and possibly an inflateable pillow.  My limit is a 30 pound pack weight.  I'll start cutting down if it gets above that.
I don't know if it works.  I should probably try it out.
This guide is awesome.  It has all of the mileages, shelters, water sources, and so much more.
This soap is  noteworthy.  It's an 18 in one soap that can serve as dish soap, laundry detergent, toothpaste, shampoo, pretty much anything that needs cleaning can be cleaned with this.
PMI 3mm Utility Cord-Package of 50 feet
I need this, right?
Sawyer Premium Permethrin Clothing Insect Repellent
This will not go in my bag but I will spray my clothes and probably pack, maybe tent before I leave.
If you have any other questions I'll be happy to answer them!  And advice is always appreciated, especially when it comes to how many of each item you brought, and what you sent home.
Affiliate Disclosure
This website contains affiliate links, which means The Trek may receive a percentage of any product or service you purchase using the links in the articles or advertisements. The buyer pays the same price as they would otherwise, and your purchase helps to support The Trek's ongoing goal to serve you quality backpacking advice and information. Thanks for your support!
To learn more, please visit the About This Site page.