Your Average Jane's Gear Log
Warning: there is mild profanity in this article, including a middle finger. It also features potato quality cell phone pictures, which I'm kinda sorry about too.
Ok, who doesn't love gear lists!? Short answer: nobody. Who doesn't love gear lists with explanations about gear choices? Also, I think, nobody!
This site has a fantastic gear list option that I have filled out, "detailing" weights. Most of my weights are educated guesses or ripped from the internet — my cheap China-made scale decided its days of weighing things were over very shortly after arriving from Amazon. Regardless, using the bathroom scale I've got, my base weight still comes in around 20lbs, which makes sense to me.
Let me just say, having new gear arrive on your doorstep is better than Christmas.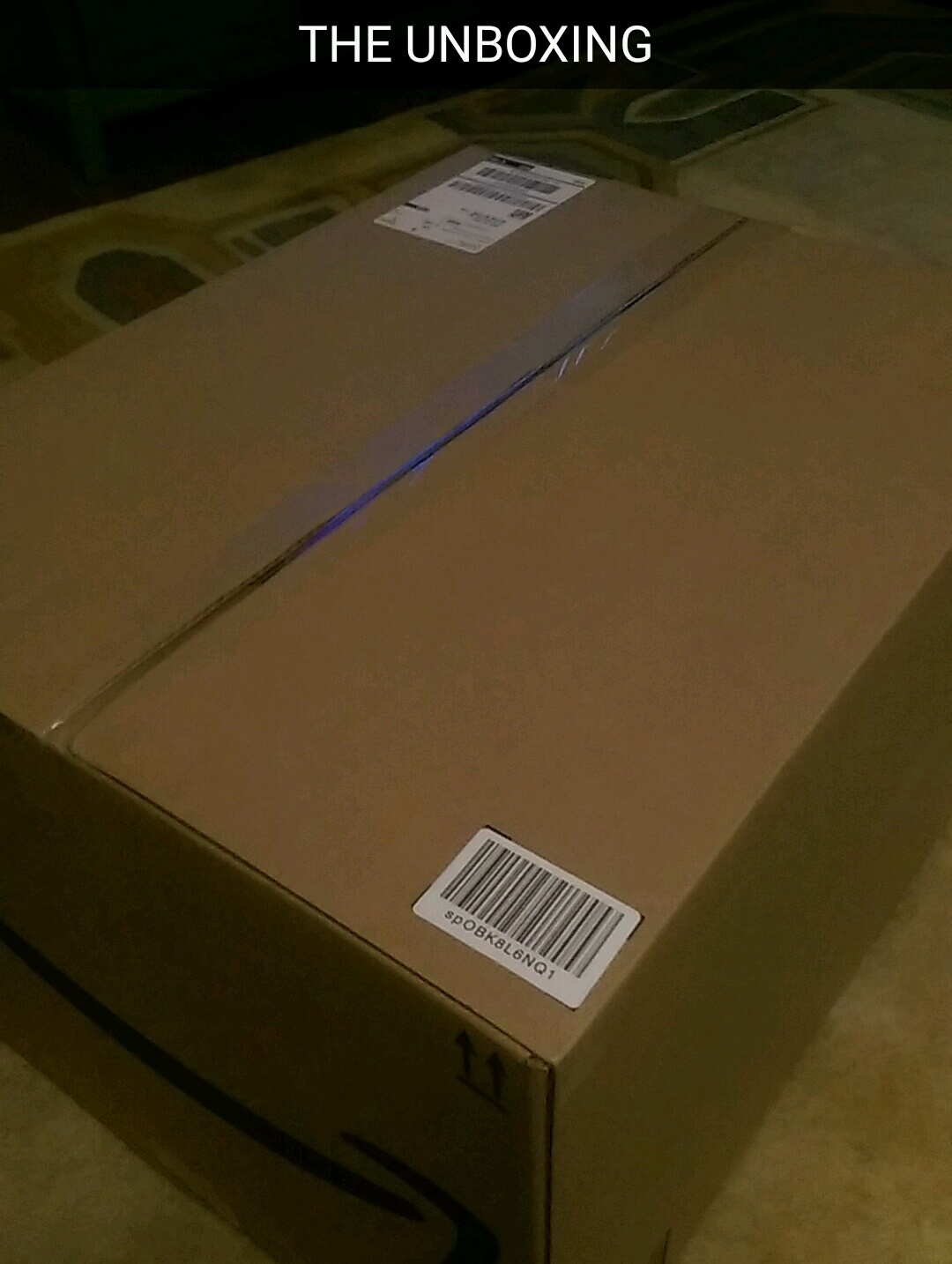 So, What's In The Bag?:
Aaaand there it is! The contents of my bag laid out. More details below.
The Pack:
For a couple years now, I've used a Deuter ACT Lite 65 + 10L. We had some good times while I learned to backpack.
However, a death-and-mouse-hang-defying rodent in Cooper Lodge, VT, and one in the barn where my gear is stored both decided my bag looked tasty. Between the holes and it's weight (ironic for a bag with "Lite" printed right on it), I decided it was time to say goodbye.
Corgi for scale.
I ordered two of the more popular Osprey packs, concerned slightly that the 55L available in the small Exos wouldn't be enough space. I overlooked lighter options like the Zpacks or ULA bags because I didn't want to be constrained by their weight limits.
It only took a handful of day hikes for me to be sold on the Osprey Exos 58, however, and I did not struggle at all with its capacity. The pack is laid out well and very accessible, and I love that it is lightweight. The small fit me, but I am just pushing its upper limits as a 140lb, 5'4″ woman. I can see how the universal sizing and comparable lack of adjustability could be an issue for a lot of people. They definitely require a trial run.
I'll be using a trash compactor bag as a liner.

You did good, old friend, you did good. 
Oh, right, and what's that in the upper right corner there? A fanny pack you say? That's right! Just call me trail grandma. I like to carry my filter, snacks, headlamp, water with drink mix in it, and other odds and ends I want easy access to in a fanny pack in front of me. It helps balance out the weight a bit, prevents me from throwing my pack around as much, and I swear it does fit nicely with most hip belts. This particular fanny pack is just the cheapest Walmart variety.
Sexy can I?
Sleep System:
Shelter: Big Agnes Slater UL2
Sleeping Bag: GoLite 3 Season Quilt; Sea to Summit Silk Liner
Sleeping Pad: Nemo Hyperlight Zor (Mummy Shape)
This setup is almost entirely new to me, except for the sleeping pad. For my last three big trips, I'd been a hammock camper. I was a die-hard hammocker. Tree life or no life, am I right? Of course, this was before I realized that my hammock with insulation necessary to handle the mid-March cold, weighed in around 4lbs.
So, the 2.8lb tent it was.
After considering the tent, I realized it had advantages beyond just being lighter than the hammock. As a woman going solo, it'll be super nice to have a semi-private home away from home to change in and to do field baths in. The days of hiding behind my tarp or a shelter in a busy campground and just hoping nobody walked my way are over!
One of the few times I "went to ground" from my hammock setup (Mt. Bromley Ski Patrol Hut)
Despite using the Nemo as insulation in my hammock and going to ground occasionally, I haven't yet relied on a pad for long term ground sleeping comfort. I had my choice between a Big Agnes Insulated Q Core and my trusty Nemo Zor, both insulated, inflatable pads.
Here I am thinking that the Big Agnes, though heavier, will be like owning my own personal cloud for this six-month venture.
Pad testing time! The Nemo Zor took a couple breaths to inflate completely. And the Big Agnes:
It took me about two minutes to inflate this damn thing. I was light headed by the end, and I didn't like the idea of purchasing and carrying their pump sack with me. Or of having to inflate that hell beast every night.
My German Shepherd, Rhea, kindly oversaw the operation.
The Nemo is of fairly equal comfort to the Big Agnes, at least to me, with a lot less weight. The only time I felt the ground through it was when kneeling on it with just one knee, and sometimes when sitting up on it. It is also a much better fit under my quilt, as seen above.
The quilt is a new venture for me as well. My sleep system feels much more like a big, cozy bed that I can roll around in now, and a lot less like a literal sarcophagus for my mummy-bagged butt. Bonus: peeing in the night will be so much smoother with less zippers to worry about.
Cooking And Water Purification
Stove: Jetboil Sol
Utensil: Toaks Long Handled Spork
Extra Bowl/Cup: SnowPeak Titanium Mug (w/ HotLips)
Other: Cut-up sponge for cleaning
I know Jetboils get a bad rap, but mine is trusty (and a little rusty). Mostly, I really love the built-in ignitor. I intend to eat directly out of the pot, or from freezer bags, so no bowl for me. An extra mug can serve as a food or morning coffee receptacle if necessary.
Sunrise oatmeal at Kid Gore. Thanks, Jetboil.
I've broken about 10 Light My Fire lexan sporks at this point in my life, so I copped up the $12 for a Toak's long handled, titanium spork. My main reasoning: I can cook really freaking easily with this. Also, fan girl moment, it came with it's own adorable (totally unnecessary) silnylon carrying case to keep it clean!
Water Purification: Sawyer PointOne Squeeze
Containers: SmartWater 1L Bottle (2x), Camelbak 2L Reservoir
I rigged my drinking tube with these connectors available on Amazon so that I can refill the reservoir without removing it from my pack, which I think is pretty cool. I decided against putting it inline because something about carrying dirty water irks me. I will probably carry a couple chlorine tablets or Aquapur as a backup. It only took me 5 years of backpacking to stop double treating all my water…
Clothing:
Top: EMS Midweight Long Sleeve
Bottom: PrAna Halle Pants (I think; I bought them on clearance at Marshall's)
Bottom Baselayer: Nike Pro Warm Dri-FIT Leggings
Underwear: Under Armour Compression Shorts (Long) (2x)
Underwear that doubles of chafe prevention and shorts if it gets warm? Bingo. And for the ladies that care: I'm going braless. I did it on the LT and let me tell you, not having a sweat soaked sports bra to deal with was incredible. If your boobs permit, I highly recommend braless hiking.
Socks: Two pairs for hiking (Farm to Feet, Darn Tough), one for sleeping (SmartWool)
Liners: Injinji Liner Toe Socks
Shoes: Altra Lone Peak 3.0
You should see the scars on the back of my heels from the handful of times I tried hiking boots/shoes. Trail runners were a (blister-less) miracle to me. My trusty pair of Mizuno trail runners are currently gorilla glued and duct taped together, so I made the leap for the famed Altras and fell in love.
Puffy: North Face 700 Fill
Rain jacket: Columbia Switchback II
Rain pants: Frogg Toggs
Extra: Nike Dri-FIT Short Sleeve
I'm still considering adding a fleece jacket to the mix, even though the realist in me thinks I'm crazy.
I'm still in the market for a better rain jacket, but I ran my old Columbia into the ground and it served me well. I decided on the Frogg Toggs for their weight, and their price making them readily replaceable.
Sleep Top: EMS Mockneck Fleece Long Sleeve Shirt
Sleep Bottom: Avalanche Mogul Fleece Leggings
What. I sleep cold. I was cold in July. I'm going to hate myself in March.
Accessories:
Marmot Winter Hat
Ear Warmer
Running Gloves (w/ Mitten Wind Cover)
Neck Gaiter
Buff
The Rest:
Hygiene/Personal Items:
Travel sized toothbrush and toothpaste
Travel sized hair brush
Hand sanitizer
Baby wipes (for field baths and bathroom trips, no TP here)
Extra hair ties
Pee bandana (on outside of pack)
Sunscreen
BodyGlide
Nail clippers
First Aid/Survival Kit:
Medicines (ibuprofen, naproxen sodium, diphenhydramine, antacids, and a couple loratidines, aspirin, and loperamide).
Vetwrap
2 Gauze Pads
3 Alcohol Pads
Triple antibiotic
Leukotape
Pedialyte
Duct tape
Waterproof matches
Repair kit (thread, 2 different sized needles)
Extra ziploc bags
Extra batteries
Clothespins (3), safety pins (3)
Swiss Army Knife
Paracord (50′) (bear hangs, clotheslines, etc.)
Ozark Trail Headlamp
I am WFA trained and have built my first aid kit around that knowledge, and the things I've needed to use in the past on myself and hiking partners (hello, broken ankle in TN/NC). Your kit may look different based on your skills and personal needs. Some people choose to carry far less than I have.
I don't carry the SAM splint anymore but it sure came in handy on this trip. Rocky downhills… *shakes fist*
Miscellaneous:
Kindle
Smartphone + charging cable (Guthooks)
Powerbank + charging cable (for phone)
SPOT Gen 3 GPS
AWOL AT Guide
Moleskin Journal
Trekking Poles (bargain bin $20 from an outfitter in VT, pretty sure they're actually XC skiing poles w/ the baskets removed)
No, I will not give up my Kindle. I have carried either my Kindle or a book on all but one past trip, and the bookless trip was terribly boring. It helps me fall asleep, and provides the perfect distraction on rainy days. Life lesson I did learn? Don't read thrillers while you're out in the woods alone.
The SPOT was a gift from my parents and really helped ease their minds. I'm fairly confident that anyone attempting a thru has withstood the slew of "oh my god, it's so dangerous, you're going to die" from family and friends alike: a personal GPS device like the SPOT is a great way to banish the worry-warts.
Closing Remarks:
My gear list and ~20lb base weight are a total "average Jane" sort of load out, and I'm more than okay with that. I could cut weight, certainly, but that looks like ditching nail clippers and my sleep clothes, as my budget doesn't support changes to my Big 3. The days are far gone where I carried 3 extra changes of clothes on a 2 day trip, and this setup has kept me comfortable and happy on many trips now. I hope fellow hikers that can't take the ultralight plunge and are struggling to find a list that fits their needs can benefit from mine.
A huge thank you to my dad, whose overstocked gear locker and generosity made most of my gear choices possible. To quote him, "hey, I'll get to say my gear did the AT!"
Comments and critiques are more than welcome.
Affiliate Disclosure
This website contains affiliate links, which means The Trek may receive a percentage of any product or service you purchase using the links in the articles or advertisements. The buyer pays the same price as they would otherwise, and your purchase helps to support The Trek's ongoing goal to serve you quality backpacking advice and information. Thanks for your support!
To learn more, please visit the About This Site page.