Hike your own hike so you can be the last one to Katahdin and win!
I'm sure you've heard the saying hike your own hike hundreds of times. And if you haven't, you will.
A lot of thru-hikers use the term in the beginning as excuses for their choices. Like when I decided to do a sunrise hike up to Clingman's dome and some other thru hikers decided they didn't want to wake up at 4am with me. I just said I was gonna hike my own hike and I'd meet them in town later that day.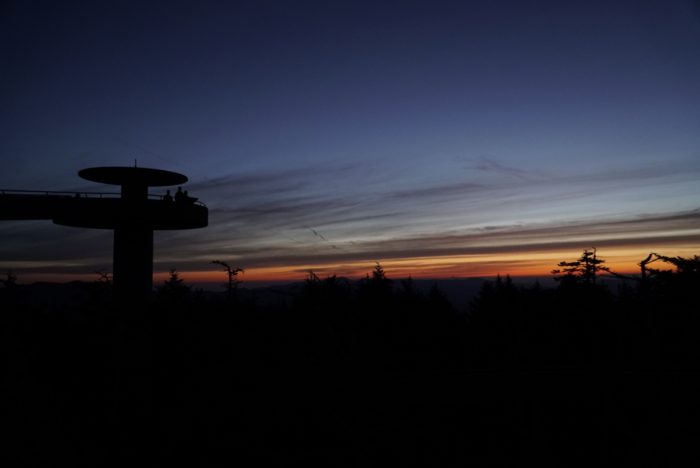 At some point though I noticed a lot of people using the term almost as an insult. Specifically I remember being told by someone
"You know, after 1000 miles you're going to feel the fact that you have duct tape wrapped around one trekking pole and not the other. But I mean, hike your own hike."
Luckily the trail has made me grow a thicker skin so I just brushed off his ridiculous comments. Since then I've noticed a lot of people hiking someone else's hike just to keep up with them. As much as I absolutely LOVED hiking with my friend/trail sister Pigpen, we were bound to get separated. At one point she wanted to hike and I wanted to take a zero day to watch the new Power Rangers movie with our tramily. It sucked but it's what was best for the both of us. It's gonna happen to everyone. You might not get to see them every day but they're still your friend and the trail has ways of bringing people back together!
The last few weeks I was on trail before I got off for a month, I noticed something about the bubble of people I was in. Most of my tramily at the time had either quit or were spread out so it was just me and Chips hiking with a load of people we didn't know. Most of them had started the trail in late April or even within the first couple of weeks in May. What took me four months to hike had only taken them two. For many people that would be disheartening or make them feel terrible but I felt bad for these people that were rushing their hikes! Some of them had deadlines or reasons they had to start late but others had no reason to hike so dang fast.
Since then I've heard a lot of people talking about how tired they are of hiking and I have a feeling it's because of the amount of 20+ mile days they've put in.
Since I started the trail I've yet to do a 20 mile day (besides slackpacking.) The closest I got was a 19.8 mile day in the smokies. And if it weren't for the fact that I wanted to prove that I could do it, I wouldn't have done that many miles. I've found that when I have my trail legs I feel most comfortable doing 15-16 miles a day max. Any more and I'm just miserable all day. Some advice for anyone feeling like they just want this hike to be done with… maybe hike a few smaller mile days and see how your perspective on the trail changes!
Where I'm at right now I only have to hike 10 miles a day to get to Katahdin by October 15th, and I am perfectly happy with that. I've been doing 12's & 13's trying to get my trail legs back after being off trail for a month. But just knowing that I don't have to rush has been great! It's given me the time to meet up with family along the trail & stay at some awesome camp spots.
I'll probably end up finishing Maine earlier than the 15th just because I don't want to be hiking through snow. Now, I'm not saying that you should wait until December to get to Katahdin like my brother and his friends did last year…
But there's no reason to rush. Your hike will be over before you know it and you'll be thrown back into society feeling lost. Why rush into that? Life on the AT is most definitely better than real life. I mean, when else can you eat whatever you want and not worry about the calories? Or see the most beautiful views right outside your home!
You should most definitely hike your own hike.
If that means crushing miles then so be it. But take it from someone who's probably gonna be one of the last flip flop thru-hikers out there this year, don't rush if you don't have to. Take the time to smell the flowers. Take a nap in that perfect grassy field. Setup camp after only 4 miles when you find a perfect stealth spot. Take zero days when your body needs them. Spend time with family if they live along the trail. Take a vacation from your vacation! Because hiking the Appalachian Trail is really just a 5+ month vacation. Might as well enjoy it while it lasts!
Last one to Katahdin wins!!
Affiliate Disclosure
This website contains affiliate links, which means The Trek may receive a percentage of any product or service you purchase using the links in the articles or advertisements. The buyer pays the same price as they would otherwise, and your purchase helps to support The Trek's ongoing goal to serve you quality backpacking advice and information. Thanks for your support!
To learn more, please visit the About This Site page.