Leaving the Trail Excited
I did almost 800 miles.  That's worth something, right?  So I didn't finish my thru hike.  Why did I leave and what does that mean for me?
To be honest, I was complaining from the beginning.  Who in their right mind spends money to sleep in snow, like more than two days in a row?  Oh, that's right, me.
All joking aside, for the first two weeks of my hike I discovered that thru hikers are psycho.  I mean completely out of their right mind.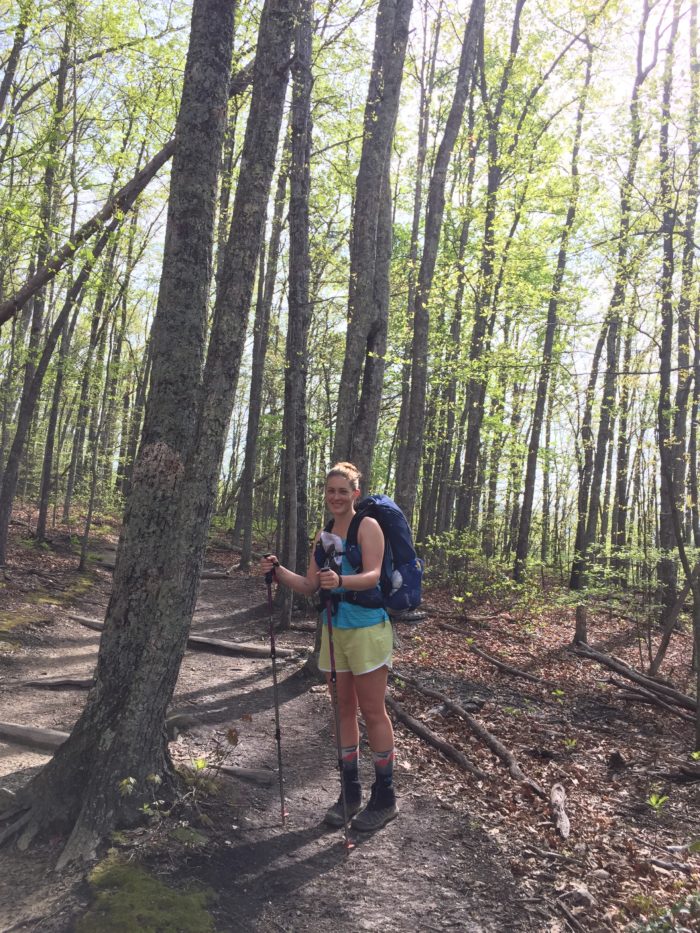 I found out I had signed up for hard labor, outdoors, only to get paid in the occasional view.  At least that's what it felt like at the time.
After the temperatures kept themselves above freezing a few weeks in, and my legs and feet screamed a little less I thought, "Oooo, feeling strong feels cool."  Then my husband hurt is ankle.  It was partially my fault.  You can read about that incident here.  And off the trail we went for seven days.
Returning to the trail, my priority became helping my husband regain his mobility and prevention from re-injury.  On and off we went a bit until a few weeks later we re-found our momentum and speed again.  At the end of my concern for my husband returned my thoughts about leaving.
"I could be painting right now."  "I could be writing right now." Would cross my mind on days when the rain poured down.  When the sun was shining however, I thought, "I could do 20 miles for a few days."  But I realized the trail, although something I was enjoying, it was more something I was enduring.  Is that wrong?  I knew that if it wasn't my husbands dream, I wouldn't be out here on my own initiative.  I was spending money to be near my dream–him.  And in the meantime, got to take in a lot of beauty.
As the weather warmed and became hot my heat rash grew, my soars from my pack grew, and poison ivy spread, my feet hurt more, and a matter of getting lower on funds came on the table.  Approaching the halfway point we knew we didn't have the money for two people to finish.  And neither of us just wanted to hike through Pennsylvania and New York and be done.  It ceased to be helpful for me to hike alongside the one I love and so, willingly, I volunteered to tap out (as they would say on the Naked and Afraid show).
Today is the first day where I am at my mother's home in Minnesota and my husband is in Pennsylvania hiking the Appalachian Trail.  Even as I sit here and write this blog, a first coat of paint is drying on a canvas that will soon be filled with color.  My feet ache and my legs still hurt but I look back on everything with such thankfulness and fondness, even the pain (although I am looking forward to not gaining new pains as the days continue  🙂
I am stronger than I have been in a decade and hope to walk a marathon this week.  That was something I had wanted to do on the trial but never got around to.  Our highest day was 22 miles.  I am glad my husband will discover his own hike now, even apart from mine.
With love, pride, gratitude and excitement, I say Adieu.
Affiliate Disclosure
This website contains affiliate links, which means The Trek may receive a percentage of any product or service you purchase using the links in the articles or advertisements. The buyer pays the same price as they would otherwise, and your purchase helps to support The Trek's ongoing goal to serve you quality backpacking advice and information. Thanks for your support!
To learn more, please visit the About This Site page.