My Backpacking Luxury Item: My Vibrator
We all own them, we all use them, we all love them.
Why can't my luxury item be a vibrator? The Appalachian Trail is typically a 6-month journey, and I don't see why I can't get in a little "solo time" while in the woods! It's commonly said that a thru hike's hardest aspect is having the mental fortitude to complete it. The trail is a long-haul mental game that can be stressful, anxiety-inducing, and nerve-wracking. My backpacking luxury item vibe is all a part of my plan to combat that – helping to relax my body and mind. I bet many of you gals can relate that we're sadly not as lucky as most men (and thus as ultralight) who can just use their hands! 
The specifics:
For all of you ounce and gram counters, the vibrator I'll be toting on my thru hike weighs less than 100 grams. Yes, that's less than 3.5 ounces, about the same as a typical headlamp and less than a spare t-shirt. 
It's a quieter type, partly because of its small size. It's less than 4 inches long and 2 inches wide, so I can easily find a lil space for it in my pack to spend its long days. I'll be storing it in a plastic baggy for cleanliness and protection.
What should you consider when choosing a backpacking vibrator?
Quietness. Other exhausted hikers around you don't want to hear the vibrating noise. Even if before hiker midnight! And if you're like me, you want to be discrete about it anyways. I've never found a vibe that doesn't make any noise at all, so be mindful of where you might set up your tent away from others. This might be best at a more dispersed camping site, and not a shelter camping site (but you do you boo). In transit, vibrators can also turn on by themselves unexpectedly if they get knocked against something. Rouge vibrations may be prevented by packing softer items around it while stuffed in your backpack – like spare clothes or your sleeping bag.
Weight and size. There are loads of compact-sized vibes on the market. Ones even smaller than the one I'll be bringing, like bullets. These smaller bullets can weigh as little as 1 ounce. Who can complain about that weight!
Charging. Any electronics with traditional type batteries, like AA or AAA, tend to weigh more and be more cumbersome. I'd suggest going with a rechargeable option. Most people are already carrying a power bank and charging cords for other devices, negating additional weight in your pack. 
Waterproof! All my gear needs to be able to brave the elements right alongside me, and the same goes for my trusty vibe. On thru hikes, there will be rain, fording, and the unexpected. I would recommend still storing any vibrator in a ziplock baggy for protection while roaming around in a backpack. But having the extra waterproof feature is a huge bonus. It also makes for easier cleaning, which of course I recommend doing often. And if doing it in the backcountry, make sure to use biodegradable soap!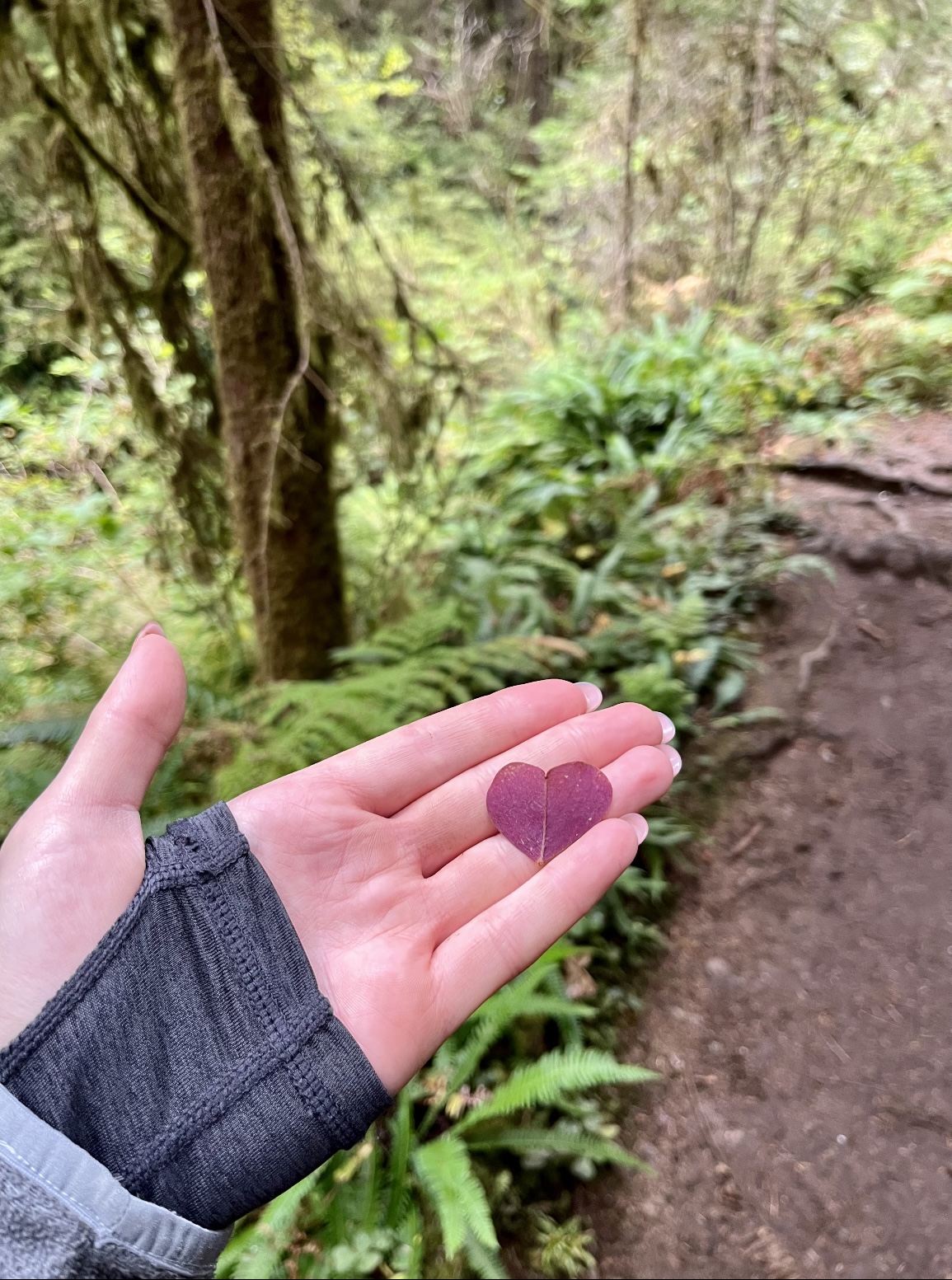 Embracing my femininity.
I'm all for not having to give up girly items while on a thru hike, and that includes my vibe! I'm sure a lot of you gals can relate, that well, I just need her in my life. If I was just going out for a weekend camping trip or a shorter section hike, I would most likely leave it at home. But I'm going to be living out in the woods for a very long time! And for just about everyone, that means bringing a couple of luxury items along for the ride.
What luxury items are you gals bringing on the trail this year?
Comment your favorite girly backpacking luxury item, or how you personally like to embrace your femininity on the trail – I'd love to hear about it!
Click here to see my full gear list, or follow me on Insta @nala_terra for more raw photos and trail highlights.
Affiliate Disclosure
This website contains affiliate links, which means The Trek may receive a percentage of any product or service you purchase using the links in the articles or advertisements. The buyer pays the same price as they would otherwise, and your purchase helps to support The Trek's ongoing goal to serve you quality backpacking advice and information. Thanks for your support!
To learn more, please visit the About This Site page.
Comments
8
If you don't have a trail name, I volunteer vibe

I love this post. Happy vibes!

Thanks so much! Only positive vibes ?

Sorry. You didn't deserve that. I hope you never meet him, on the trail or otherwise

Thanks for opening my eyes to a piece of gear that is probably a lot more common than I would have thought. And you managed to fit in the backpacking-related discussion points – UL, chargeability, waterproofness. Well written.

Your candor is refreshing. Thanks for this information. I was too shy to ask.

Regarding outdoor gear, my favorite is Dirty Girl Gaiters. It is the thought that counts.

Recently, I vowed to not read a different blogger's entries again. I think her trail name is Fossil. She is sooo negative and self-absorbed that it was difficult to read her blog without feeling violated. I don't think she'll make it far. Not so with you! Honest, different, and funny. Did I mention funny? Consider me subscribed. All the best!