SOBO or NOBO on the AT? The Choice That Shapes It All
The perspective of a hike determines the entire experience.
The direction isn't as important as choosing to do the journey itself. NOBO (Northbound), SOBO (Southbound), LASHING (Long-A** Section Hiking), Flip-Flopping, are all viable options. All are means to simply get outdoors and live out a dream. And once on the trail, adaptability to meet changing conditions is key to success. How many hikers have had to flip around due to injury or environmental conditions?
To those who don't know, I'm an overthinker who's terrible at making decisions. Especially decisions that will affect half of my year and employment status. So when it came to planning my AT thru-hike for 2022, much debate went into which termini to start at. Georgia to Maine (NOBO) or Maine to Georgia (SOBO)?
Let's start with the basics. I'm sure of a few things:
I want to hike the Appalachian Trail (AT)
A terminus start is preferred
The start date would be between late April and early June due to a few commitments
I'd be starting solo and looking forward to meeting people along the way
The ideal thru-hike would take around five months
I plan to attempt an AT thru-hike once – or at least once this decade
Planning is based on dreams, logistics, and fears.
Logistically, there is much to consider as this choice will shape all that's to follow. Will conditions force me off before I'm ready? Or will the direction be the reason I keep going?
So like any overthinker, I did a bunch of research and made lists outlining my personal considerations:
NOBO:
NOBO is the traditional route.
No permits or registrations are required to start at Springer Mountain in Georgia. However, AT thru-hiker bag tags and a few other pre-trail rituals are available at the Amicalola Falls State Park (AFSP) visitor center.
The recommended route to summit Springer Mountain is an 8.5-mile Approach Trail. Easy peasy – other than the 600 stairs ascending north along the approach trail. A forest service road with limited parking and a one-mile hike will also get you to the summit.
The NOBO start window is typically between January and early May, with 'the bubble' (referencing the majority of NOBO hikers) forming in February and March.
NOBOs spend their time walking towards the hard sections of New Hampshire and Maine.
The chance to participate in the AT Trail Days Festival held in Damascus, VA. Gotta get there in time!
There's a limited window of opportunity to start in Georgia and tag the famous sign atop Mount Katahdin. Katahdin trails are seasonally closed by Baxter State Park to limit damage to alpine plants and protect hikers from unsafe winter conditions. It's recommended that AT hikers summit Katahdin prior to October 15. For the 2021 season, Katahdin trails were closed by Baxter State Park on October 20. The trail does re-open once the snow cover builds up. However, there's no way you'll find me up there in the snow and ice.
SOBO:
SOBO is the alternative hike. More recognizable than the flip-flop.
Spring trail closures affect timing to summit Mt. Katahdin. AT trails up Katahdin are typically re-opened between Memorial Day weekend and June 15th. This means that early SOBOs may need to be flexible in their start date.
There's much to consider for the Katahdin start. There are park entrance fees, camping reservations, and limits on parking at Katahdin Stream Campground in times of high use. An AT Hiker Permit must also be secured by all AT hikers at the Katahdin Stream Campground Ranger station before attempting to summit.  Aghhh, so much to consider! Luckily, there are resources to figure out a plan. A good place to start is to visit the Baxter State Park website. Then call the park to work out those important summit day deets. Calling worked well for me! Always refer to someone who actually knows what they are talking about – i.e. not me. Local hostels offer shuttle options. And savvy hikers can use online groups to find new SOBO friends to share sites with. Deep breath in and out. It's not so complicated!
Thru-hiker bag tags are available at the A.T. Visitor Center in Monson, Maine. Just gotta enjoy the 100 Mile Wilderness first!
The 'hard stuff' is done first (Katahdin, 100 Mile Wilderness, White Mountains).
Black flies, mosquitos, mud, and fording streams filled with spring melt are expected through July. What's best to avoid: skeeters rumored to be the size of horses or crowded campsites?
The SOBO hike will likely push late into the late fall. While this means pretty fall colors and favorable temperatures, a hiker should also prepare for fewer daylight hours, hunting season, and wintery conditions in the southern highlands.  As a northerner, I recently learned that the south actually has a winter season. Y'all made it seem like the south is tropical year-round. Who knew?
As SOBO hiking season closes out into the fall, the availability of hiker support (lodging, shuttles, etc.) may get increasingly spotty.
Bonus: SOBO hikers pass by the NOBOS, allowing a chance to catch up with new friends going in the opposite direction. Yay for online connections!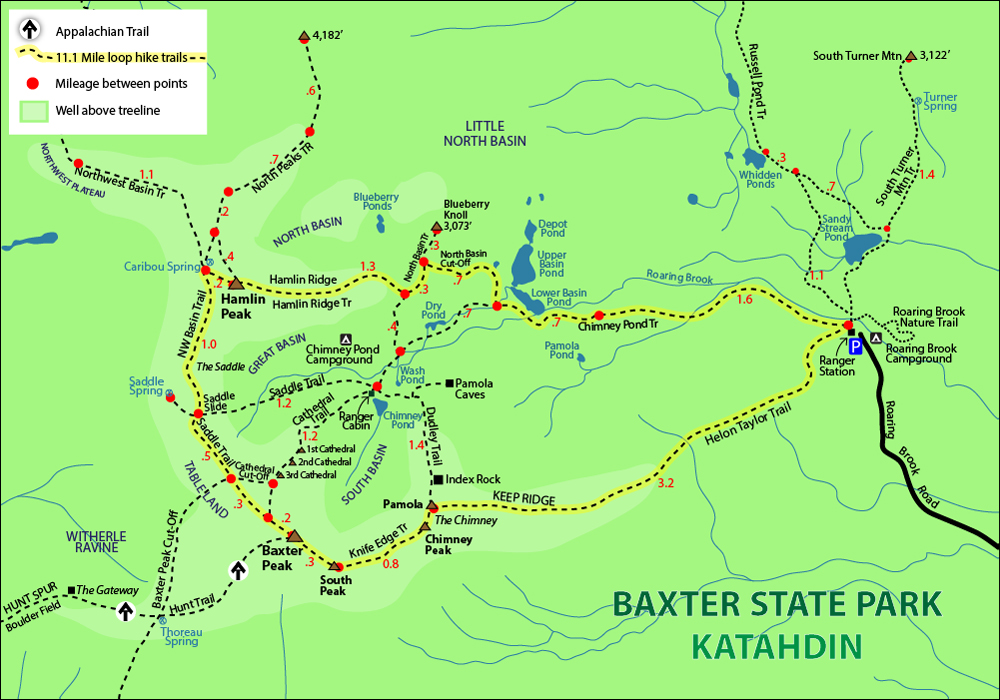 Winner, Winner. Rice and Bean Dinner?
For a long time, a SOBO adventure was my top choice. I'd start in early June as soon as the trail opened up, hike around smaller groups, and approach the journey head-on. There would be no pressure to tag Katahdin by October. And, if something were to take me off-trail, at least I'd have experienced some new-to-me territory.
Then, after seeing how late SOBO hikers pushed into the fall for the 2021 season, I swayed back to NOBO. Why the heck would I want to start with the hard stuff?? I could start in late April or early May behind the bubble, but participate in the traditional Georgia to Maine experience.
Now I'm back leaning towards SOBO. Both directions have their own unique challenges.
Given my circumstances and some commitments keeping me at home into May, the SOBO journey gives me a bit more time to prepare and relax with family before getting out there. There's items on my pre-hike checklist that I need to stop procrastinating. And now there's more time to train as I wait for the snow to melt in Maine!
Now, I visualize my AT journey starting with spring mud and newly bloomed trees in New England; fall colors welcoming me into the south. I look forward to hiking in smaller groups and meeting NOBOs along the way. Bugs? No bugs. There won't be any of those.
It is going to be challenging. There will be days that suck. As well as days that are unimaginably beautiful. That would be true for either direction. But after much deliberation, this does feel like the journey I'm being called to try.
A few resources have been especially helpful for planning the SOBO journey:
In addition, I'd like to shout out two books I've read from the SOBO perspective: Waking Up on the Appalachian Trail by N. B. Hankes and Unlost by Gail Muller.
Are there any considerations that are missing from the list? NOBO or SOBO on the AT. What's your take?
Affiliate Disclosure
This website contains affiliate links, which means The Trek may receive a percentage of any product or service you purchase using the links in the articles or advertisements. The buyer pays the same price as they would otherwise, and your purchase helps to support The Trek's ongoing goal to serve you quality backpacking advice and information. Thanks for your support!
To learn more, please visit the About This Site page.