The Adventure Begins: Amicalola Falls to Dick's Creek Gap
The Adventure Begins.
Day 1: March 3rd, 2015.
Miles Hiked: 11.6
AT Distance: 2.6

Approach trail to Stover Creek Shelter
The drive from our Motel to the Amicalola Falls center was mostly quiet. Too many thoughts and not enough time to think all of them. Everything went by in a flash – after so many years of waiting, I was finally about to start hiking The Appalachian Trail. What a surreal moment.
Dad and I walked up to the approach trail, said our goodbyes (thanks again Dad!) and I began hiking.
5 minutes later, I had to pause to take a break. Seriously.
That first day was filled with lots of those moments. Emotions weren't running as crazy as I thought, but physically I was feeling discouraged almost immediately. The weather was rain, fog, and mild wind – this made for a perfectly spooky start. After climbing the 400+ stairs to the top of the falls, the trail split into a series of ridge trails that cascaded through the clouds. Not much to be seen, but hey: I made it to the trail! I met the first fellow Thru-Hiker coming down from a ridge prior tom Springer: Stephanie, aka Banana Boat from Indiana. We were both a little concerned about a fully equipped pack that was just left in the middle of the trail, but we later found out that it's owner just dropped it and decided to end their hike. Shame, but best of luck to them.
I got to the summit about 2pm, with Banana Boat not far behind. We took some pictures, signed the register, and I even managed to lose something! My Gorilla Pod with iPhone mount was left on the summit. It wasn't the first loss to the trail, and I'm sure it won't be the last.
After spending a couple rainy minutes on the summit I headed towards the Springer Mountain Shelter, where I met Jason and a mysterious sleeping hiker, later to be identified as Plissken. I ate lunch there for about an hour but decided it was too early to stay in. On the way up to the shelter I met Shawn and Drew – Shawn and I had been talking about the trail on Facebook for a good month or so prior to our departure. The three of us decided to make the trek on to the next shelter, Stover Creek Shelter, which was only 2.6 miles ahead. End of day hikes have a funny way of getting more difficult as the time goes on. Those miles felt like forever, and we pulled up to the shelter right as the rain began to unleash. There I met Ian and Julian from New Hampshire, Peter from Georgia (I think? His son goes to college closely) and Chris and Michelle (pronounced ME-Shell, he's Canadian). The first night was definitely a little frustrating – my filter barely worked and I had to rely on water purification tablets and help from Banana Boat, who let me use her filter. We all crashed with the sun, and I'm pretty sure I was asleep by 8:00pm. The first day of a new adventure has a way of tiring the mind far more than the body.
Day 2: March 4th, 2015.
Miles Hiked: 13
AT Distance: 15.6
Stover Creek Shelter to Gooch Gap Shelter
There's nothing like waking up sore, knowing there are miles and miles before you can rest again. The first couple weeks are a real wake up call for the body – muscles are breaking down, rebuilding, and break down again and again as you get stronger. That morning was one of those mornings where I knew I was going to have to work through the aches and pains. After a couple of miles everything started working ok, but it was definitely a tough morning.
Morning started off on a 2 mile down hill slope, which was real great for warming up in the morning. Unfortunately there wasn't much to see in the way of views with all the fog, but at least by the time I got to Horse Gap I could see more than 15 feet in front of my face. Originally I had planned to hike with Shawn and Drew, but "I'll meet you at the next gap" turned into "I'll meet you halfway" which turned into "I'm sure I'll see you guys eventually!" The toughest part of the day was the climb over Mt. Sassafras and Mt. Justus. These wouldn't have been the most difficult if I was just starting out – they were only about 800ft or so each in elevation – but it was a definite challenge this early in. I got to Gooch Gap Shelter around 5:30pm, tired but happy to be out of the rain. This shelter was pretty full – almost too many people to meet as the rain has reduced how social most people were. After making black bean soup for dinner I was able to meet Mark from Florida, Steve from Southington, and many others that I can't remember right now (this is why it's important to write this stuff right away!) The important thing to remember about meeting people is that like the trail itself, it's a Marathon, not a sprint. As hikers establish and re-establish their paces they weave in and out of each other, seemingly at random. I was three days into this trip, with hundreds of days left to go. Rushing is the initial instinct for me – I'm always worrying about making a deadline, reaching a goal, etc. Maybe it's that New England urgency that I have ingrained in my psych. It's definitely a habit I would like to shake, but thats part of this whole AT Thru Hike Experience.
Day 3: March 5th 2015
Miles Hiked: 15
AT Distance: 31.7
Gooch Mountain Shelter to Blood Mountain Cabins
When it rains it pours! Today was a race against time coming up to and over Blood Mountain. Most of us woke up around 6:30, packing quickly so that we could get on with our hike before the storm hit. The weather was predicted to be a 40-50 degree drop in temperature, with winds picking up to 30+mph. Now here's the tricky part – trail regulations do not allow for camping without a bear canister between Jared Gap and Neel
Gap. This left me to deal with the prospect of either hiking 7 or 8 miles and camping in the rain, or hustling over Blood Mountain. With the early start I decided to push to make it past Blood Mountain and grab a bunk at the famous Mountain Crossing Hiker Hostel.
Hiking with a time constraint is an odd feeling. You make great time, but you tend to feel the little things: an ache here, hunger there. Stopping to snack becomes a more difficult decision, as does stopping to filter water when you "think" you might have enough. After the first mile and a half I ran into Fresh Grounds, a famous trail angel that sets up the "Fresh Grounds Cafe" on the trail for a couple days at a time before moving north to another spot. I haven't been eating a ton of breakfast foods lately, so getting an omelet doused in half a cup of hot sauce and a nice cup of coffee was the perfect antidote. I met a lot of people there, mostly section hikers or trail supporters who were happy to hang around. I ran into Hannah and her hiking partner whose name I can't remember – bad memory again – and we chatted for a while before heading off. From then on out the days hike became much more stressful. The whole trail was a mixture of ice, mud and rock, making the ascent a slippery one. Thankfully I was able to summit before the craziness hit – Banana Boat, Plissken and I are met up at the top and snapped some quick pictures before beginning the descent back into the clouds and rain and mud.
The storm began to take off just as we arrived at Mountain Crossing – a famed outfitter and hiker hostel at Neel Gap. Somebody else had taken the last bunk, but luckily blood mountain cabins were only 1/4 of a mile away. We stocked up on some frozen pizzas and frozen sandwiches and went down to the cabins, where Plissken, Banana Boat and I split one for 20 each. Not long after we checked in Francie (from Germany) rolled by, and she joined our crew to make it 15 a person. The cabin had beds, a full kitchen, and a great fireplace that we kept going through the evening. Considering that it would have been 2 dollars more for a bunk at Mountain Crossing, I would say we got very very lucky! The rest of the night was spent eating, eating, and eating. I can't claim that the Thru-Hiker hunger has really hit me yet, but I definitely managed to down half a frozen pizza, a frozen chicken sandwiches, a Yoohoo, and an assortment of other goodies. After everyone else went to bed I stayed up for a while to work on my blisters, which had gotten bad after descending blood mountain a little too quickly. More on that later – those would get a lot worse before they got better.
Day 4: March 6th 2015
Miles Hiked: 10.5
AT Miles: 43.2
Blood Mountain Cabins to Low Gap Shelter
This morning I sent home my Katahdin Pump Filter, Harmonica, and hat back to Connecticut. Too much weight, not enough utility. I opted to switch for the Sawyer Squeeze Mini, which had been fantastic so far. After picking up some first aid supplies our Blood Mountain Cabin crew headed out to the trail, where we made it about 4 feet before spending the better part of an hour debating whether or not that was indeed the trail (it was). Turns out that part of the trail is not very well marked. The rest of the day was easy mileage, but my feet were in so much pain that I was hardly able to pay attention to the beautiful views everywhere. Trees were covered in ice, and the views across the valley were very Lord of the Rings like – Balbert would be jealous. When I got to Low Gap Shelter I popped in to say hello (I try to say hello to every hiker I meet) but most of the folks there were too tired and cold to wake
Up and say hello (it was nearly 6). Sleep came
Quick… Plissken said it got down to single digits that night. I'm not sure if I believe it was that cold, but it was certainly cold enough to freeze my water.
Day 5: March 7th 2015.
Miles Hiked: 14.1
AT Distance: 43.2
Low Gap Shelter to Tray Mountain Pass
What a day to be out hiking! After 4 days of rain the sun really take out, and before long there was lot a cloud in the sky. There was lots of good trail magic to be found. Morning was sort hiking an easy 7 miles where I got to FaceTime my mom and Erin (who turned 21 today – happy birthday Erin! Love you!) and call Amanda while I was walking. Right before Blue Mountain Shelter I ran into Hermes, Thru Hiker class 2014. He was doing some trail
Magic through providing donuts and apples, which i happily accepted. Hermes (like the Greek/Roman God) will be shipping off to Basic Training on March 16th – I wish him the best of luck.
After pausing at Blue Mountain Shelter I ran into Banana Boat who was trying warm up after the cold night. I also met Rocky – an attorney out of Georgia who was taking some time off to hike the trail. I definitely got some good advice from him about law school as I hiked along. As i continued to hike I heard rumors trail magic at Unacoi Gap – burgers, hot dogs, etc. I practically ran down the mountain to try and catch that, but as I came up to the road I saw the trick with the grill pulling away. Oh well. That's the thing about
Thru-Hiking and trail magic – expect nothing, be greatful for everything. After climbing the next mountain i descended down to Indian Grave Gap, where I found – you guessed it – MORE Trail Magic! I met Slow-Ride, who cooked me up a burger, gave me two bags of chips and a Mountain Dew to top it off. I don't even like soda that much, but I'll be damned if I didn't drink that thing as quick as anything.
My goal for the day was to ascend Tray Mountain and reach Tray Mountain Shelter, but I discovered Boy Scout Troop 605 at Tray Gap, who were set up that weekend to help
Do some trail magic. I ended up camping with them, and they made myself, Banana Boat, Werewolf and Peach Cobbler (is that what we're calling you now?) Chicken Fajitas, Peach cobbler, chips, salsa, and as much water as we wanted. We stayed up late talking with some of the leaders there, staying warm around the fire they had made. Note – don't go near a fire with a down jacket. I only burnt
a small hole, but it was still a preventable mistake. To Boy Scout Troop 62 – your generosity really embodied the spirit of scouting, and if was a pleasure to meet all of you.
Day 6: March 8th 2015.
Miles hiked: 12.3
AT Distance: 69.6
Tray Gap to Top of Georgia Hiker Hostel (Dick Creek Gap)
Foot problems returned again as I struggled to move forward. The weather was beautiful, but I stupidly neglected to change my bandages and this dealt with foot pain that grew worse through the day. After Deep Gap Shelter it became a mind over matter issue, as I knew that the Top of Georgia Hiker Hostel
Would give me a chance to relax and recover… Once I arrived there. The day ended with a half sprint to catch the last hostel shuttle into Hiawassee (time change – the clocks moved forward an hour) this ended up being a issue issue but I didn't know it at the time. Once I got to the hostel I checked in, grabbed a top bunk (so much room for activities!) and caught the shuttle into town with Banana Boat and Plissken. We went to an all you can eat place called Daniel's which I wasn't a huge fan of, but the overpowering Gone With The Wind decorations and China dolls display were interesting. The fried Okra there was very good as well. After dinner we went to the grocery store where I stocked up on medical supplies for my feet and headed back to the hostel. The night was really great – a chance to relax and meet many hikers I've met before (werewolf, Rocky, Banana Boat, Plissken) as well as some new ones (Luna from Wisconson, Map and Hop-a-long). I can't recommend this place highly enough if you're Thru Hiking. I got the best nights sleep
I've gotten since connecticut, and with a fully stocked kitchen I was able to make some good meals as well. Thanks to the awesome staff there and I hope to meet you all again one day.
That's all for now – I'll be in Franklin in about 4 days so I'm hoping to take a zero day there and get another entry out. This entry was also done on my phone, so I apologize for any photo issues. Talk to you all soon!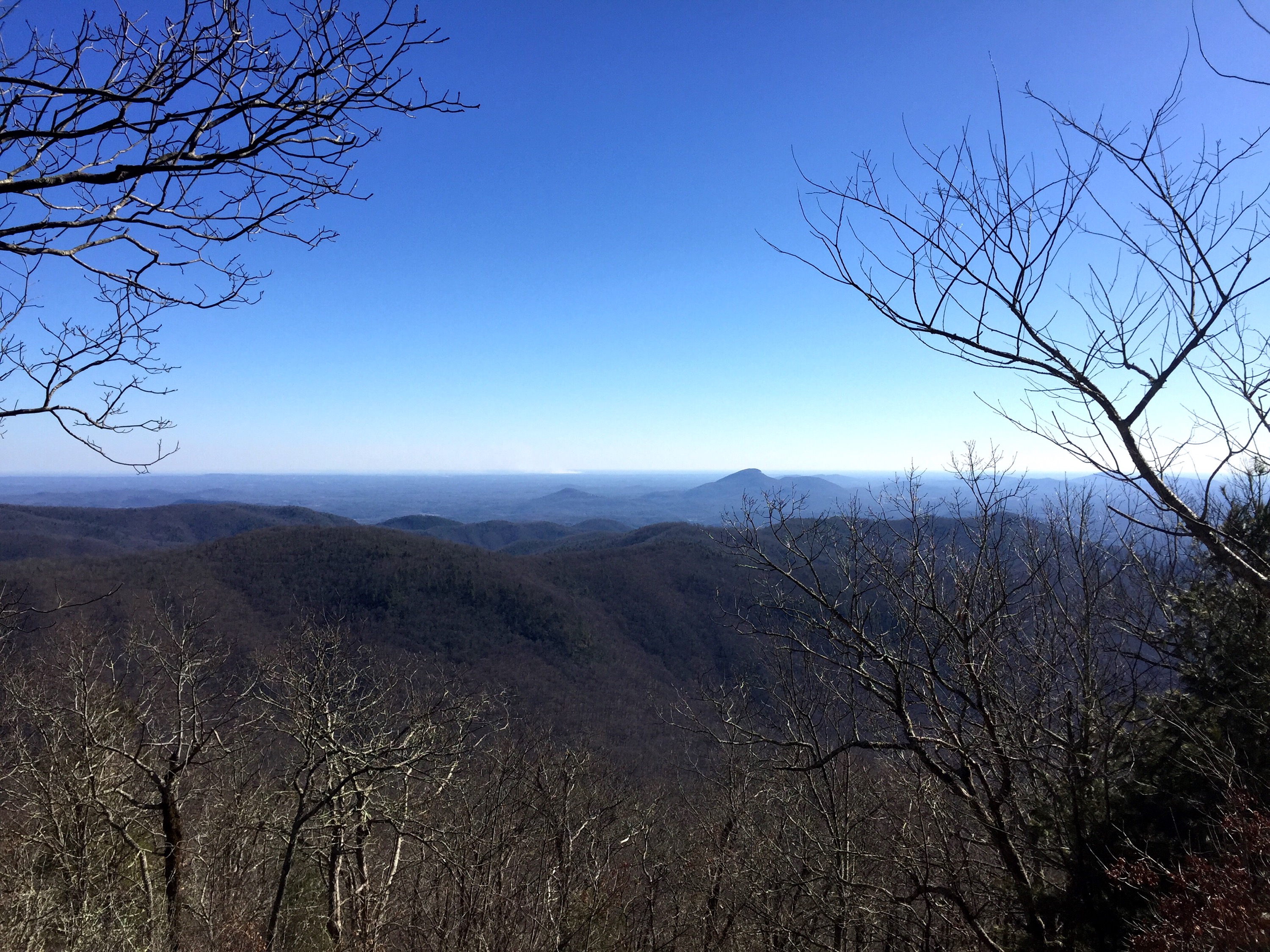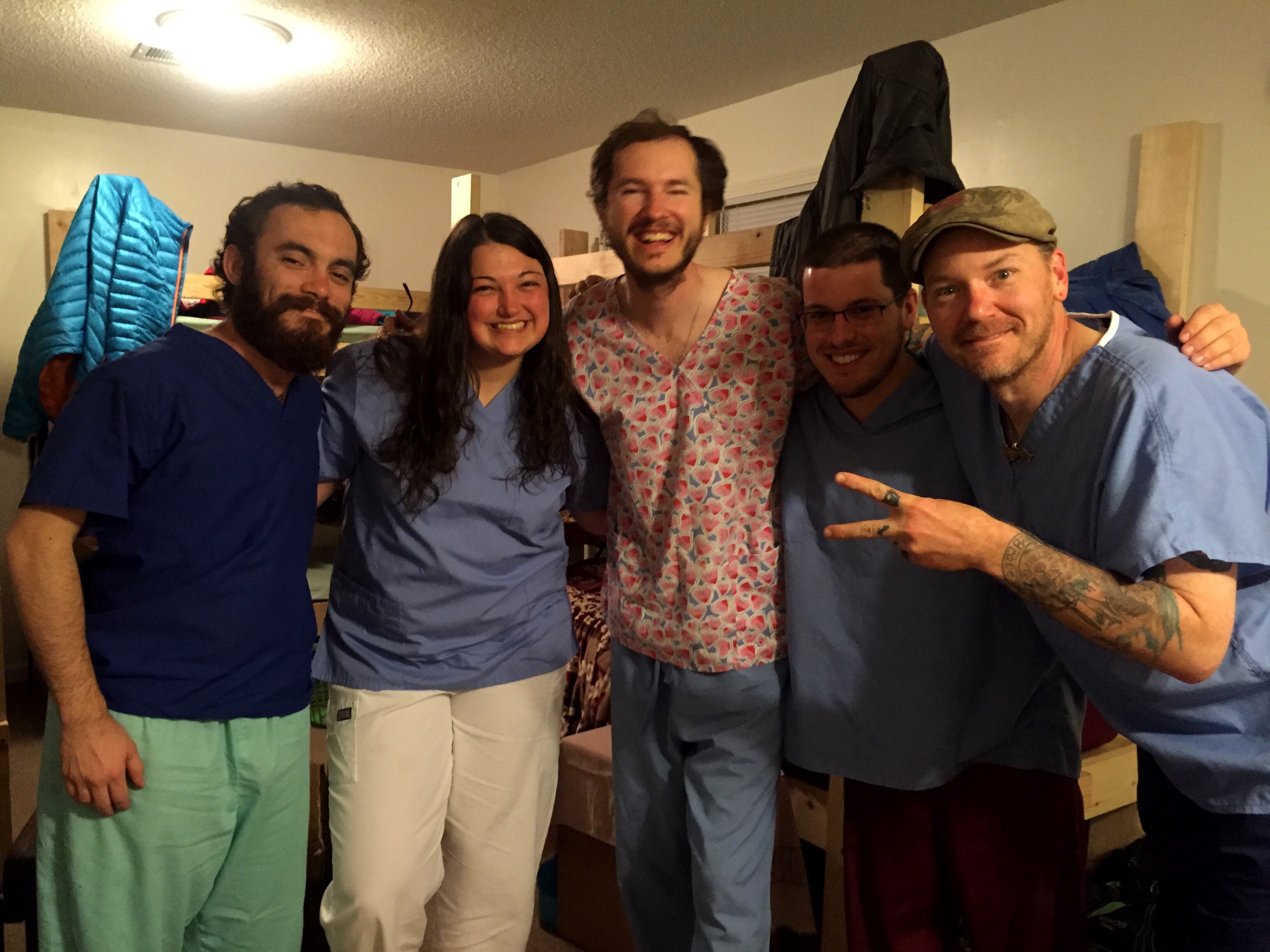 Affiliate Disclosure
This website contains affiliate links, which means The Trek may receive a percentage of any product or service you purchase using the links in the articles or advertisements. The buyer pays the same price as they would otherwise, and your purchase helps to support The Trek's ongoing goal to serve you quality backpacking advice and information. Thanks for your support!
To learn more, please visit the About This Site page.