Making Peace with the Damn Bear Bag–the Gift of Solo Hiking
Erring towards the woo
Full disclosure, I'm from Asheville.
I'm a 53 year old woman.
I've got transformational coaching and yoga, essential oils and radical forgiveness in my background.
Yeah, I'm that person. (Not that there's anything wrong with that!)
I suck at tying knots and hanging bear bags and shopping for "food" at the dollar general.
Erring towards the woo, crystal-toting, tree huggers who shop at farm stands and tend flocks of urban chickens are my friends.
We are gluttons for personal growth, which is one of the reasons I'm even considering hiking from Georgia to Maine. 
Because solo hiking is sure to be an incredible journey of transformation.
That's why I was thrilled to join an online course called Wild and White Blazing, created by Carla  "Zipper" Robertson who is a thru-hiker, a life coach and a writer here at the Trek.  (Read my review of the course here.)
I met Carla last summer at the Trail Dames summit, a gathering of bad-ass, boot clad women who are also known to hug a tree or two. 
YAY!
At the time, I didn't even know why I signed up for that conference. 
I wasn't planning a thru-hike.  I didn't need tips on digging cat-holes or using a pee-rag.  I'm not a fan of large gatherings where I don't know anyone and where I'm likely to feel like I'm in seventh grade looking for a welcoming lunch table.
It didn't make sense, but I just knew I had to be there.
In retrospect, I see that I was supposed to take Carla's class, "How to Be a Bad Ass when You Don't Feel Like One." 
I had to hear her story about her solo thru-hike.
I had to hear her say that she chose to follow her dream even though her husband didn't share that dream. 
That she had to hike and had to leave him (and the cat) behind for six months. 
That she had no regrets and nothing but good came of that decision to walk solo in the woods for six months.
Even the cat was "meh" about the whole episode and didn't hold a grudge after she was gone for six months.
That was my story, too (without the cat). 
For my husband, who doesn't "do" people and goes to the woods to be alone in his happy sacred place, a thru-hike on the Appalachian Trail would be like six months of daily trips to the dentist for him.
Excruciating and painful and there was no way he would put himself through that.
I get it…the crowds deterred me for a while until I discovered flip flopping.
But I've wanted to do this for twenty plus years.  And I'd given up on my thru-hike dream because I couldn't imagine doing it without my husband.
Now, I can't imagine doing it with him. 
I love him and he's my favorite hiking partner of all time.  And I'll miss all the skills he brings to the table. Like hanging the damn bear bag.
But solo is my calling.
Hiking solo will support my why.
Hiking solo will afford me maximum personal growth.
Hiking solo will challenge me in all the ways that pairing up would not.
It will allow me to evolve and change in just the ways that I'm needing to grow right now. 
Are people incredulous when you tell them you're going alone, too? 
I don't know why it's so hard for people to imagine.  But then, I'm really good at being alone. 
Oddly, I'm counting on solo hiking to teach me how to be good in community.
This is how hiking solo is going to help me embrace community…
I'll get to learn how to ask for (and receive) help when I need it.

 

I'll get to learn how to not to hide out in my comfort zone of aloneness, but how to connect and be part of a community even when I don't know anyone.

 

I'll get to learn how to feel like I belong at the lunch table, eating burritos and french fries and drinking milk through a straw.
For me, the stretch is not in being alone, but in learning to be part of the AT community.
And maybe I don't want to learn how to tie fancy, hammock hanging knots, but hiking solo will force me to learn those damn knots.  And the secrets of bear-bagging.  And I may not be a better person for that, but I'll be more bad ass than I am right this second.
All for the gift of going solo and welcoming the learning opportunities that provides.
Other things I'm looking forward to as a solo hiker:
Being able to go at my own pace, to stop where I want, ogle wild mushrooms and sketch wild flowers without worrying that I'm holding anyone up.
Getting comfortable making my own decisions based on what the trail is offering on any given day.

 

AKA hiking my own hike!
Becoming attuned to what my body needs on any particular day, like sleeping in or getting up early, choosing how far to go in a day, deciding when to take a zero or a nero.
Increasing the chance of seeing wildlife by strolling quietly through the woods early in the morning as the light fills the forest.
Being responsible for the hard stuff that my husband usually takes care of—mainly the dreaded bear bag.
Learning to make peace with the damn bear bag!
---
What an amazing opportunity for stretching outside one's comfort zone in every way imaginable and in ways that will (hopefully) leave each of us better in the end, whether we walk 200 miles, or 2,000.
I just hope I can remember what a privilege it is to spend six months on the trail on the nights when the bear bag is kicking my bohonkus.
---
What about you?  Would you hike alone?  Why or why not?  Leave a comment and let us know your thoughts on the matter of solo hiking.
Also, FYI…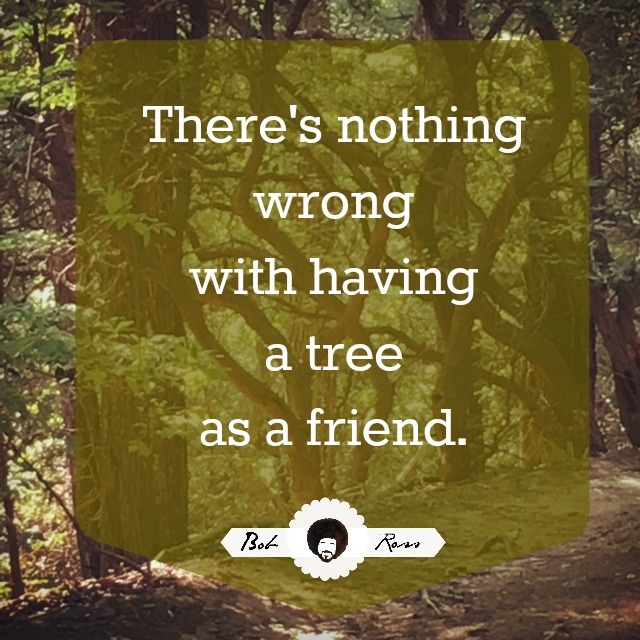 ---
P.S.  I love to connect.  Find me on Instagram or on Facebook or at my own website, Ruby Throat Journal, where you can pick up my how-to e-book full of delicious Freezer Bag Recipes or shoot me an email.
---
Affiliate Disclosure
This website contains affiliate links, which means The Trek may receive a percentage of any product or service you purchase using the links in the articles or advertisements. The buyer pays the same price as they would otherwise, and your purchase helps to support The Trek's ongoing goal to serve you quality backpacking advice and information. Thanks for your support!
To learn more, please visit the About This Site page.