The Night I Received My Trail Name: Mouse Trap
I had been reluctant to accept a trail name during the first three weeks on the trail. The names given to me didn't seem to fit or were missing something. By the third week it almost seemed that trail names were being forced on me.
This all changed on the night of May 22.
The Backstory
Before getting into my trail name, I need to explain a bit about myself. I HATE mice and rats. You are probably reading this and thinking everyone doesn't like mice and rats. No, my hatred is on another level. It meets the definition of a phobia.
I'm not sure when it started, but growing up I couldn't even say the words mice and rats. I called them "M-s" and "R-s." (I did this until I was 22 years old.)
During my senior year of high school, we had to write a senior treatise. People wrote about major life events that had shaped who they were as people. I wrote about my fear of mice and rats. Calling them  "M-s" and "R-s" the entire time.
During my intro psychology class in college, a friend of mine went through the entire book and covered up pictures of mice, including the drawings.
My fear of mice and rats hasn't improved greatly. Aside from being able to stay the name of them.
Preparing for My Thru-Hike

 
When preparing for my thru-hike, I knew the reality of mice and shelters. Mice live in shelters. Thus, I will not stay in shelters. My tent would be my safe haven.
I spent multiple sleepless nights thinking about the Smokies and their shelter rules. Unless the shelter is filled, everyone must stay in the shelter. No tenting allowed.
Before starting my thru-hike, I had a plan of action for when I would sleep in shelters. No matter how warm it was, I would be completely covered. Socks, wool pants, a wool long sleeve shirt, my down jacket with the hood on, and a buff over my head. No exposed skin for a mouse to walk over.
Since I was starting my thru-hike a bit later than the traditional late March/early April group, I knew the shelters in the Smokies may not be full.
Sleeping in a Shelter

 
The first shelter I slept in was before the Smokies in Georgia, Deep Gap Shelter. It was a really nice shelter and there were only three other people there that night. I read Guthook comments and the entire shelter log, and it didn't sound like there was a mouse problem, aside for an infestation in the bear box. I thought maybe they are all in the bear box and not in the shelter.
I warned everyone in the shelter of my fear of rodents and not to be alarmed if I scream in the night. I was pretty restless the entire night but I got through it and felt ready for the Smokies and the shelters that would ensue. 
Enter the Smokies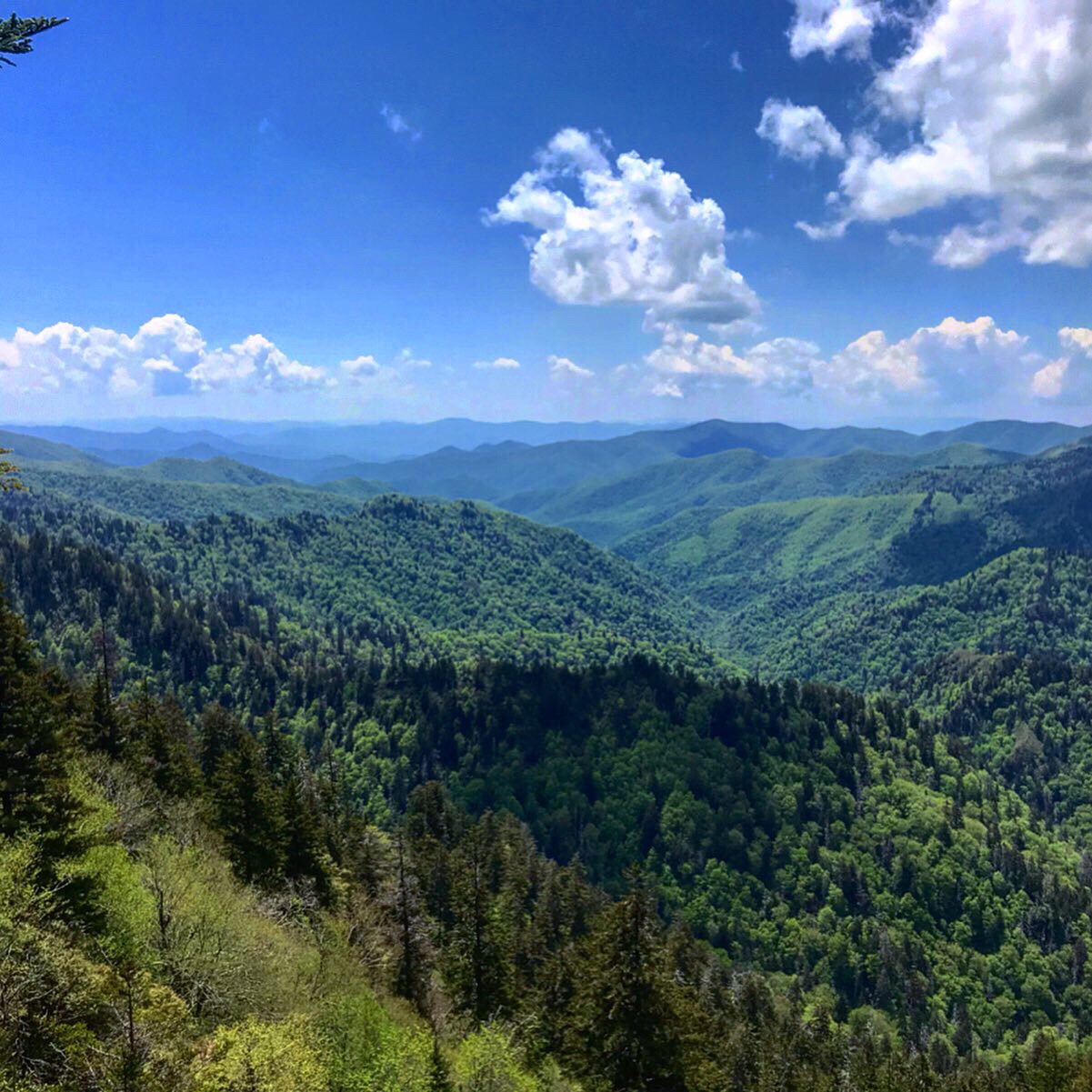 In the Smokies, my first night in the shelter was uneventful. No mice, no snoring, no nothing. I woke up and actually felt pretty good about the shelter. I had slept well and it was quick packing up in the morning.
Then the second night in the Smokies, I stayed at Double Spring Gap. I was on the lower level of the shelter and quickly went to bed. A few people had set up their tents outside; however, as a strict rule follower, I stayed in the shelter because there was plenty of room.
It started to rain in the middle of the night and I woke up. I was glad to be in the shelter. I though about how I wouldn't need to pack up my wet tent and was happy to be dry in the shelter. Then at about 5 a.m., I woke up to feel a mouse crawl up my leg. I sleep in a quilt and it was cinched at my neck. I ducked my head under and out the back of my quilt and jumped out extremely fast. I didn't scream but I started shaking. One other person was already awake in the shelter and was confused as to what happened.
I spent the next hour in complete shock and clearly was not going back to sleep. Around 6 a.m., I looked at my quilt and noticed a hole.  The mouse had chewed a hole in my almost new quilt! I was pissed! After that night, I decided a night in Gatlinburg was necessary. An incredible trail angel drove us to and from Newfound Gap and took us out to dinner.
Out of the Shelters, But not Done with the Problem

 
At the hotel, I patched up the hole and was glad to be in a hotel for the night. I spent four more nights in my quilt until I noticed it smelled. I wasn't sure what it was, but my quilt smelled rancid. I packed up for the day and figured my quilt just needed to air out.
I sent up my tent near Spring Mountain Shelter. I decided I would air out my quilt on my tent. The foot box smelled the worst and I noticed there was a bit of discoloration. I asked Jon, another hiker, what mouse urine smelled like. Thinking the mouse urine could have gotten on the quilt when it was walking on me.
Then I felt something a bit hard in my quit. Then it hit me-there was a dead mouse in my quilt!
I wasn't sure of this yet, but I didn't want to investigate any further. Another hiker, Jon came over and I asked him to look at my quilt. He confirmed that it was a dead mouse.
There was a dead mouse in my quilt! And I had slept in my quilt for FOUR nights!
"Get it out!" I exclaimed.
Obviously, quilts are expensive. But I want to cut the entire thing up. Burn it. Get rid of it!
Jon was willing to remove the mouse. We carefully cut a seam of my quilt and I looked away while the mouse was removed.
I then sewed the seam back up and learned how terrible I am at sewing.
At this I did the natural thing any adult would do—I called my parents.
When I got off the phone, Jon and Jack "YeeHaw" announced that my trail name would now be Mouse Down. After a bit of time and talking with other hikers, it shifted to the better flowing Mouse Trap.
I spent awhile walking with my quilt hanging out of my pack to air it out. And now am back to sleeping in it. Forever, or at least during my thru-hike, to be known as Mouse Trap.
Affiliate Disclosure
This website contains affiliate links, which means The Trek may receive a percentage of any product or service you purchase using the links in the articles or advertisements. The buyer pays the same price as they would otherwise, and your purchase helps to support The Trek's ongoing goal to serve you quality backpacking advice and information. Thanks for your support!
To learn more, please visit the About This Site page.