The Reason I Took A Hiatus From My 2023 Appalachian Trail Thru-Hike Attempt
I first want to preface that I tried to keep it as PG-13 as possible but this story needs to be told and brought up to the hiker community.
Before we start, I do want to thank everyone I came into contact with on the trail. Everyone was amazing up til this point and even after, but because of the safety concern I had to leave the trail. I'll miss my tramily and those friendships I curated on the trail. Much like the military it was the best and worst time of my life and I can't wait for the next Thru Hike Adventure I take.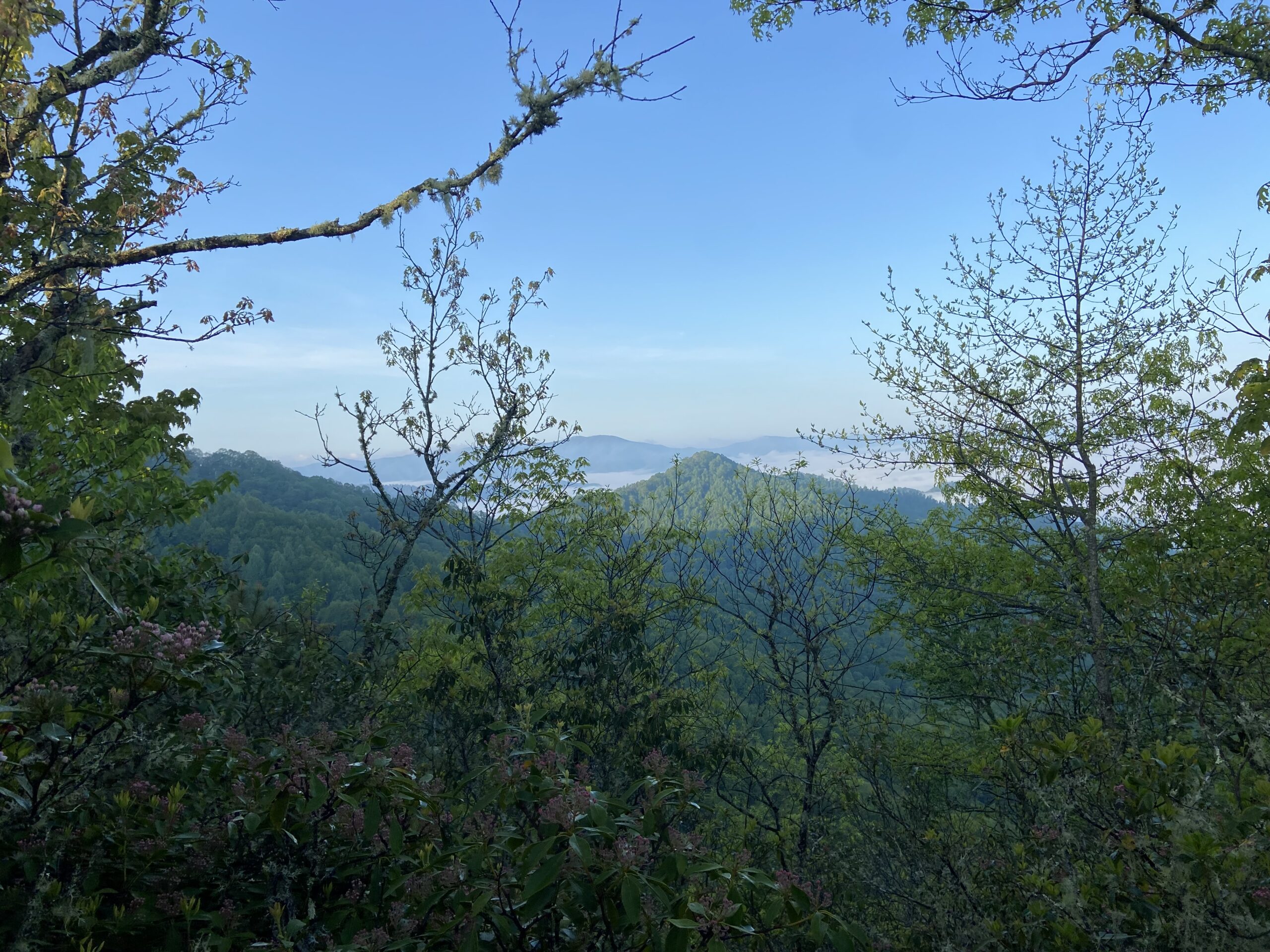 Why I Left the Trail …
On May 12th, 2023 after making it up over Cheoah Bald from the Nantahala Outdoor Center to Brown Fork Shelter I encountered a man who was about 6ft tall around 170-180lbs, wearing a green sun hoodie, black shorts, black knee-high socks, black hiking trail runners, what I call Harry Potter-Esque glasses, and a Fidel Castro looking hat with a small black hyperlight backpacking pack and a single black Leki trekking pole. He has a Middle eastern looking face with black curly shoulder-length hair and a matching long beard.
He followed me for around 2 hours down the trail until the descent into Stecoah Gap. I was about 1 mile out from Stecoah when I started hearing incoherent shouting and screaming in my direction.
I engaged in words asking him why he was screaming and if everything was alright. He started asking me very personal questions which at first didn't seem like too bad of a thing because it was things like: What's your name? Where are you from? Got a trail name?
Of course, I obliged. Hikers are a tight-knit community and I recognized him from previous campsites nights prior and maybe he just want to hike with me and get to know me better.
However, he became erratic and more personal with his questions/statements like Oh, if you're from Utah you must be a stupid magical underwear-wearing bigot, if you're from Utah you must be an uneducated Neanderthal Republican, are you out here hunting for your next wife? Are you out here preying on people? You're just a Satanist cult member who deserves to die.
He then brought up things with my military service because I had found some fellow veterans who I was hiking with and we swapped military stories together at dinner or while hiking. Which means he had been following us for days prior to know any of that information.
He said things like I've heard you talking about your baby killing days, you're a murderer, how can you live with yourself after killing people, why would you serve a hateful country, you better watch out because I'm going to slit your throat in the middle of the night as you did to others.
Many other things were said that I won't repeat but I may release on another day.
I told him to respectfully leave me alone and picked up my pace. Things began to be thrown at me from time to time so, I started a trail run to put some distance between me and this individual. I ended up at the gap and informed my wife and mother of this activity for my safety and where I was and planned to be over the next few days in case of the worst.
I hung out at Stecoah until I ran into parts of my tramily again. We headed back into the forest on the AT heading to Brown Fork Shelter after informing them of this unsavory behavior. However, they never saw the person.
The rest of the day went well.
On May 13th, 2023, I encountered this individual near Cable Gap Shelter while refilling my water. He started yelling at me again and throwing rocks and sticks at me saying remember me f****r and how about I come slit that throat now.
I packed up my stuff quickly and hoofed it up the hill. I lost him for about 20 minutes. When he came running down the trail yelling and screaming again. This time a small rock struck my pack and then my shoulder. I turned around and told him to "f*****g stop acting childish and let me enjoy my hike."
He replied, "Oh you want to f******g go?"
I just minded myself because I wanted to throw down, but I wanted to remain as civil as possible because he wasn't worth my energy or my livelihood back home or the chance of me being locked up for things that could transpire and be put away from my wife and daughter across the country.
I started to trail run to get as much space between him and I before I got to Fontana to hopefully get ahold of the authorities.
I made it to Walker Gap where I decided to take a small 5-minute breather and this man showed up again. I had put no space between him and I whatsoever.
He grabbed my pack strap and yanked me to the ground and went to punch me when I pulled my trekking pole from next to me and swung it at his body and face 4-5 times before he ran off worse off than when he made contact with me.
I went down to the Marina and asked for an officer from dispatch to report the attack and my self-defense of myself. No officer ever came, I called dispatch again, and they said that "due to the transient nature of the thru-hiking community there wasn't anything they could do." So no report was ever filed.
I decided to zero at the lodge and stay underground and in the shadows as best as I could to let things blow over and hopefully, this person would move into the Smokies a few days ahead of me so I could continue on.
On May 15th, 2023 I woke up to tackle the Smokies and continue on the AT however, at breakfast I found myself staring at the guy who had attacked me walking into the establishment. I informed the staff because I had told them officers may come to talk to me because of this situation the day prior and they escorted him out with their security so that way there would be no qualms there.
I decided from there my Appalachian Trail Journey, for now, was coming to an end due to safety and that this person was on the same trajectory as I. My sanity, my safety, and my physical well-being is more important that a trail or a sentence that could land me in prison for things that could arise between me and this person on trail.
I started this trail to help me with Military Service, Healthcare, EMS, and Corrections PTSD from things I've seen. The outdoors is where I find solace and silence from the demons that plague my brain and thoughts. I hoped that differences in political ideologies, religions, statism, socio-economic backgrounds, race, and creeds would be suppressed on trail and we could actually find a way to coexist, commingle, cohabitate, and overcome these social constructs of the world in a place we all had similarities and a love for: The great outdoors and thru-hiking.
However, this was not the case. It was unfortunate. The actions of this young man were feculent and unwarranted. I hope this man learned his lesson and in the future refrains from taking action like this against others. I also hope that he finds peace in his life wherever that may be.
What's Next For Me?
Well logistically speaking I had to head home and spend a little over 1000.00$ in airline fees, shuttles, and accommodations getting to Knoxville late and then on a plane first thing in the morning when I left. I'm looking things financially over and if it all works out I will be hitting the trail again come June 21st. However, this time I'll be heading SOBO. I decided this because by mid-June temperatures will be almost unbearable in the south and working south will ease that. I know that it will still be scorching up in New England especially come July and August, but I figured it would be awesome to see some of my tramily if they make it and high-five them going the other way while I work back to mile marker 170 where I left off on May 14th.
-Bear Magnet / Scott A. Hatfield Jr.
Affiliate Disclosure
This website contains affiliate links, which means The Trek may receive a percentage of any product or service you purchase using the links in the articles or advertisements. The buyer pays the same price as they would otherwise, and your purchase helps to support The Trek's ongoing goal to serve you quality backpacking advice and information. Thanks for your support!
To learn more, please visit the About This Site page.