Walking the Walk: Understanding What it Takes
Hey friends!
So we know that we are long overdue for a post and have been going back and forth on what our next post should be. Being 427 miles into our trip, we think back to when we first started and feel that we could have benefited more from not necessarily knowing the pitfalls of the Appalachian Trail, but more so an idea of what truely lies ahead. We feel like we read (rightfully so) so many positive things about what it is like to take this journey; but there was a lack of eye opening material of what could really happen out here amongst the elements.
There is a saying out here and it is that "the trail provides". Cool things will happen along the way because of the overwhelming amount of people who only want to do good and to help others. The trail is what you make it, though. We fully admit that before we started this journey that we had zero experience. Our entire (semi) adult lives had been spent in the kitchen and that was our home. It still is, we just stepped away briefly. To us, this trail sounded like a pilgrimage that would somehow evolve us into people we wanted to be. We were both right and wrong in assuming the changes that would eventually take place.
In hindsight, we WAY over prepared for this trip. It is actually frustrating to admit that because all along we thought it was the "right" way to prepare to take this hike. If we could do it all over, we would worry so much less and trust what felt right.
We became close friends with two former thru hikers who work at our local REI and their mantra to almost all of our questions was "do what works for you". That is extremely frustrating to hear as people with zero hiking and backpacking experience because we started with zero knowledge. However frustrating at the time, they could not have been more correct. There are so many variables to liking a piece of gear; how it fits, the durability, price, practicality, and for some, appearance. The only way we have come to know for certain if a piece of gear works for us is by trial and error. We bought a piece of gear, tested it, packed it, took it on shakedown hiked and if it wasn't loved, we took it back and tried again.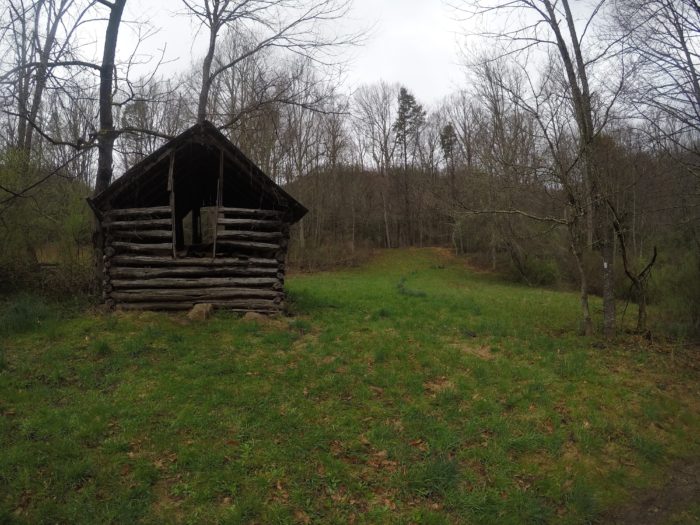 We have made so many mistakes so far. It's funny at this point because we are better hikers for it, but at the time it could have been as little as a mood ruined to severe as having no way to filter water. We were always taught that making mistakes are a good thing. They promote growth and teach lessons we have definitely learned our lesson(s) so far.
Take it from us, any threat of freezing-ish weather, bring your water filter to bed. Keep it warm so that it doesn't freeze and shatter. At the time we had a gravity filter and there is no way to know if it is cracked inside and if dirty water is simply flowing through as if cleaned. Basically, we had to replace a (potentially) broken filter, which isn't cheap.
I, Creedance, have replaced my pack now four times. Yes you read that right, I've had four different packs since putting this thru hike idea in motion. For me, there isn't a piece of gear that I am closer to. I started with a Gregory Baltoro, then two different Zpacks packs, and finally a ULA Circuit. If you have any questions about packs, this is probably my most researched and tested piece of gear!
Aside from larger mistakes like freezing our water filter and taking forever to find a pack that fits my picky needs, we've made a lot of dumb mistakes too. We won't go down common sense road, but melting shoes and socks by a fire in the Smokies, throwing a temper tantrum and snapping a pole, underestimating our appetites, and walking the wrong way on a highway a mile in the opposite direction to our campsite that night are a few that come to mind. The latter wasn't entirely our fault, our guide was wrong. The point is that things will go wrong.
Things that cannot be prepared for and that planning will only potentially make you feel defeated when everything goes wrong; and there are days when nothing goes right. If you come out here, chances are that there will be a day that's freezing, raining, snowing, or both, windy,you're low on food, town is three days away, and you get terrible sleep that night.
The thing is even after a bad day, the trail will provide. It won't take but a breathtaking view, some trail magic from strangers, or even some kind words from a fellow hiker to relift your spirits. It's easy to get down out here, but it is easier to be picked back up.
We have to give a quick piece about the place we are currently staying. AT mile 427 there is a place called Dividing Ridge Campground. It is basically a pavilion built by the couple who's land it's on. Their house is fifty yards away, also built by Michael. There are two showers, a bathroom, charging stations, a field to camp in, fire pit, wifi, and rides to town when necessary. This family is so happy to help anyone and everyone who come across their house right outside of Hampton, Tennessee. This place is too cool to not stay at!
We have some serious miles planned for the next couple days taking us into Virginia! We have really been taking it easy as far as the miles go lately. This last little bit of Tennessee has been gorgeous and we soaked it up. This area is highlighted by waterfalls, dilapidated barns, rivers, and charming trail towns. It has been really nice enjoying the scenery but we are ready to turn the miles back up in Virginia!
Affiliate Disclosure
This website contains affiliate links, which means The Trek may receive a percentage of any product or service you purchase using the links in the articles or advertisements. The buyer pays the same price as they would otherwise, and your purchase helps to support The Trek's ongoing goal to serve you quality backpacking advice and information. Thanks for your support!
To learn more, please visit the About This Site page.