Warmer Days- Happy Thanksgiving!
Day 150
We awoke happy and warm enough. We laughed about the frozen few days we just had in SMNP. We had to remember what our routine used to look like before the cold snap had hit us. We no longer had to sleep with liters of water at the bottom of our sleeping bags. We didn't need to sleep and hike in every piece of clothing we had. Our fingers didn't hurt when packing away our gear.  We even changed our clothes.  It was like the frozen world of yesterday was a distant dream.
We set out with the sun warm on our backs.  The views of SMNP in the distance were beautiful. We can't believe we are approaching the finish line in less than two weeks. The cold weather certainly helped us come to terms with the end of our adventure. However we are very happy to make the most of these next few milestones.
The terrain was cruiseable, although most things are cruiseable at this point for us. We've come so far and our trail legs are so strong. While this is old hat for Eric, Hayley is just so stunned at what we are capable of doing physically and mentally.  We really are "professional hikers". Mileage and terrain just no longer seem to be a concern, we just know we can accomplish the goal no matter what.
In addition to the cruise ability of the terrain, we traversed a few balds that provided excellent views.  It's much nicer to take in the scenery in warmer temperatures. We are happy to have these last good weather days on our journey.
Once at our shelter for the night, we enjoyed sitting by the fire.  Warmer temperatures also bring out more sounds from the forest.  We enjoyed hearing small critters scurrying around.  Everything seems to have return back to normal.
Day 151
It is nice to be able to wake up comfortably.  We can also eat breakfast outside of our sleeping bags. Although we have definitely perfected the art of delicately eating with no crumbs or spills in our sleeping bags.
We reached the Nantahala River and the Nantahala Outdoor Center. This is where Eric got his trail name in 2011. As the story goes, Eric was craving a Mountain Dew soda.  For the days leading up to the NOC, Eric would tell anyone who would listen about how much of the sweet citrus soda he could drink.  Upon arriving, Eric was disheartened to find that the NOC general store only sold Mellow Yellow (a far inferior soda in his mind).  Not to be denied, he hitchhiked down to road to another store.  When he came back to trail with 2 one-liter bottles, everyone started calling him Mountain Dew.
This time at the NOC Eric decided to give Mellow Yellow a try.  Conclusion: Mountain Dew is by far superior.  He made the right decision hitch hiking down the road to obtain the delicious soda back in 2011.
The Nantahala Outdoor Center is a world renowned whitewater hub.  It has even held international championship events.  Several staff members have competed in the Olympics with two Gold Medal Winners.  We enjoyed sitting by the river in the sunshine, eating snacks and watching some paddlers traverse the white water slalom course.
Next up was a big climb to the Wesser Bald Observation tower.  It is a much nicer spot to take in the views.  The temperatures are nearing 50 degrees and we no longer need to wear our winter layers. We even started to sweat again.
We strolled into shelter and even gathered some firewood along the way. It's always nice to have a fire at the end of the day.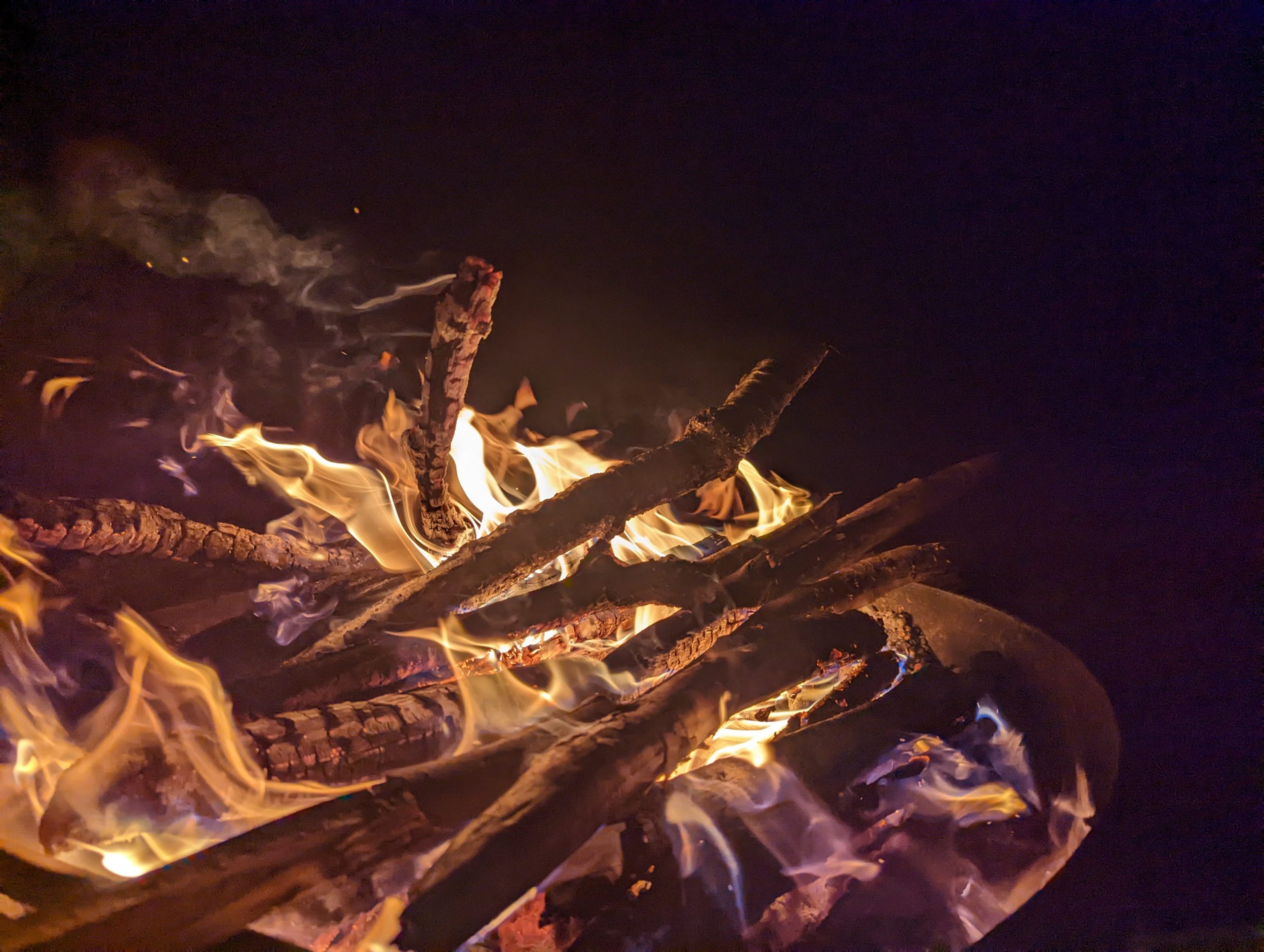 Day 152 
We heard a few strange noises during the night and concluded that several wild hogs were rummaging through the brush behind the shelter.  We have seen signs of their destruction for weeks but this is the closest we've been.
We were on trail just before twilight.  Our goal is to make it into Franklin, NC.  The hostel is having a Thanksgiving dinner to which we were invited.  This was all the motivation we needed. We had a serious calorie deficit from the cold stretch in SMNP.
It is an absolutely perfect fall hiking day.  We enjoyed views from Wayah Bald.  The terrain was also very cruiseable and we rolled into Winding Stair Gap where we were picked up just in time for food festivities.
The Appalachian Trail is a special place.  We're thankful for all of the good people we've met along the way.  This has been an incredible adventure.  The hosts at Gooder Grove Hostel were impressed with how much food we could eat.  We both had two massive plates of turkey, stuffing, mashed potatoes, peas, and rolls topped of with gravy and cranberry sauce.  We even had room for pumpkin pie and 2 scoops of Breyers vanilla ice cream. We went to bed early, comfortable with full stomachs and a warm cozy room to ourselves.
Happy Thanksgiving everyone!
Day 153
A major storm system has been making its way across the country and impacted the area overnight. This system is going to dip down into the Gulf and hit the area again late on Saturday night. We were glad to have a warm and dry spot for the night. More importantly, we enjoyed a lazy morning.
Today will be our last zero.  We took some time to connect with our families, complete our final re-supply, do much needed laundry and finalize our last week on trail.  It is still a bit surreal to be booking hotels for the end date of our thru-hike.  We can even see the weather forecast for our Springer Mountain summit date.
Once our choring was done, we enjoyed exploring the town of Franklin.  There is a picturesque, boutique shop lined main street that has been decorated for christmas. We wandered into the local gear store which to our surprise also included a bar.  What a great concept!  We chatted with the employees a bit with about our hike and played darts.
Then we headed down the street to drink some beers at the local brewery, the Lazy Hiker.  We enjoy reflecting on the symmetry of our hike. We are taking our last zero here in Franklin with only 110 miles to go while our first zero was at Shaw's in Monson, ME at mile 114.  Between the charming town and the amazing hospitality provided by Gooder Grove, this was a great final zero on trail.
Affiliate Disclosure
This website contains affiliate links, which means The Trek may receive a percentage of any product or service you purchase using the links in the articles or advertisements. The buyer pays the same price as they would otherwise, and your purchase helps to support The Trek's ongoing goal to serve you quality backpacking advice and information. Thanks for your support!
To learn more, please visit the About This Site page.