I'm Adam, however those who know me on and within The AT community know me as Catch-Up (that will be a story in it's own). I have lived within an hours drive of The AT most of my life, I was born and raised an hour south of Mount Katahdin, Maine. After serving in The Army and Coast Guard I moved to Pennsylvania aka "Rocksylvania" the state known for it infamous annoying rocks, where I live 15 miles from the trail town of Boiling Springs 20 miles North of the official AT halfway point. I''ve worked for the Federal Government as a civilian government employee for the past 10 years on a Department of Defense Installation. I will be hiking NOBO with my son Aubrey "Rabbit" who completed high school early this year in order to thru-hike and he will also be attempting a unsupported FKT (fastest known time) of The 100 Mile Wilderness in Maine. We are passionate in serving others on their journey and have been doing trail magic for the past several years, where we have made many lifelong friends. Currently we've completed 950 miles of The AT together including a few years ago The 100 mile wilderness in three days and Katahdin several times. Rabbit Foot and I also enjoy running on trails, in which last month he ran the 44.5 mile four state challenge from The Pa Md line to the Virginia state line on The AT in 9 hours 15 min for a long training run, two 50k trail races in October and a half-marathon trail race on February 17th for his 18th birthday. In 2017 while helping two hikers, I met Dale "Greybeard" Sanders during his record breaking age thru-hike at 82 years young. Rabbit Foot and I hiked with Greybeard his last day and attended his ceremony at The ATC in Harper's Ferry. We will be beginning our thru-hike together the third week in March, most likely 18th, 19th or 22nd.
Posts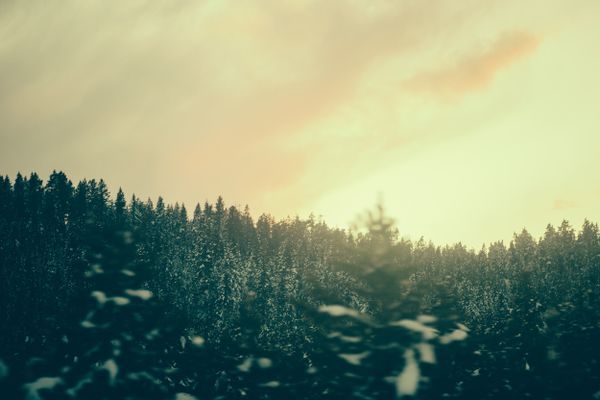 Our Introduction Hey guys! I'm Adam Catch-Up, and you may have already heard of my 18-year-old son Aubrey Rabbit Foot. We are thru-hiking
Apr 1, 2019 : Adam "Catch-Up"