I'm Ellie, aka Sparky, I am 30 and from the great state of Vermont. I'm hiking the Pacific Crest Trail southbound during the 2021 summer/fall. I enjoy spicy food, the Constitution, and a good sunrise. My puppy Champ is the uncontested best boy in the world. Someday I want to be governor, but what I do between now and then is anybody's guess. Past hikes include: Long Trail (2010), Appalachian Trail (2014), West Highland Way (2015), Te Araroa (2015-2016), Laugavegur (2017), Tahoe Rim Trail (2018).
Posts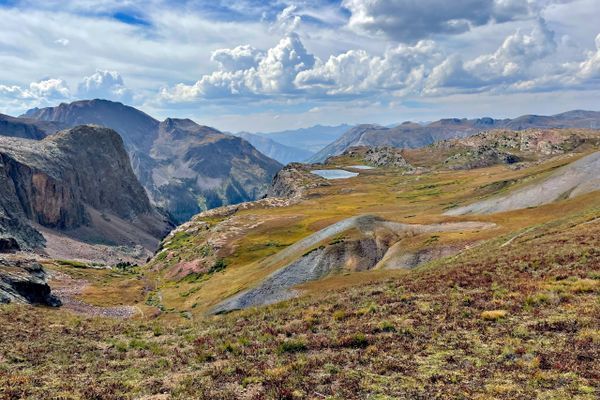 A lot has changed since I last posted, including the trail I'm hiking! I restarted at Sonora Pass as planned the day after my last post. Between
Sep 13, 2021 : Ellie B.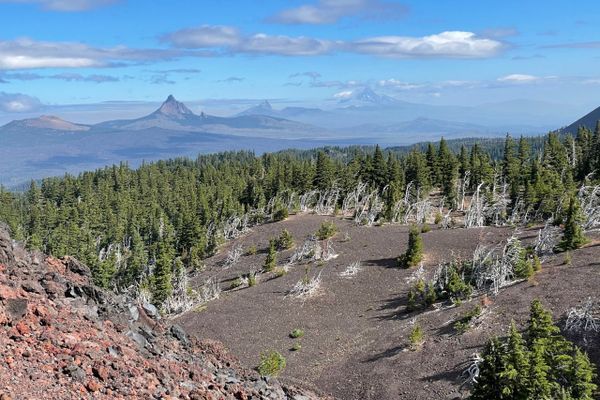 Well, that's depressing. I just calculated how many miles I've actually hiked versus how many I have had to skip (below). While I knew the general
Aug 29, 2021 : Ellie B.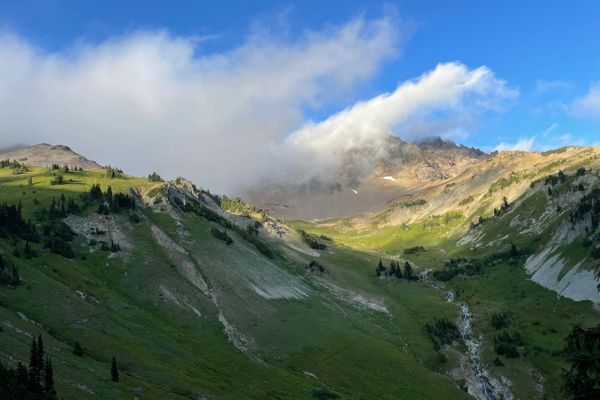 I'm currently writing from Stevenson, WA, the town right at the Oregon/Washington border. It's been an eventful few weeks since I last posted.
Aug 13, 2021 : Ellie B.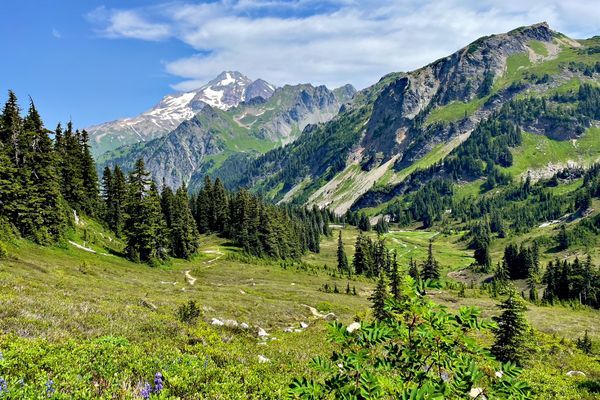 Here we are nearly two weeks into this grand adventure, and it already feels like too much has happened to recap! I'm currently taking my first zero
Jul 30, 2021 : Ellie B.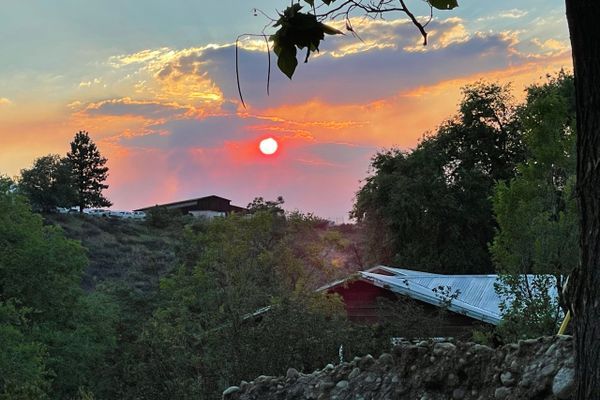 Now, I knew that wildfires and learning how to avoid them would be a significant piece of coming out here, but I didn't think it would be a major source of stress and concern before I even started.
Jul 17, 2021 : Ellie B.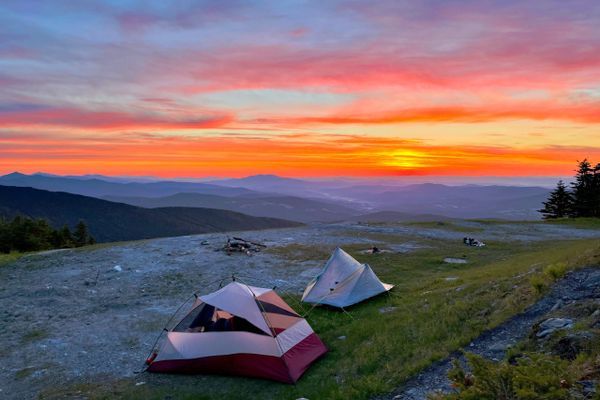 TLDR; I'm hiking because I'm sad my mom died and a medium told me to go to the woods to find myself. Skeptical? Fair enough, I would be rolling my
Jun 18, 2021 : Ellie B.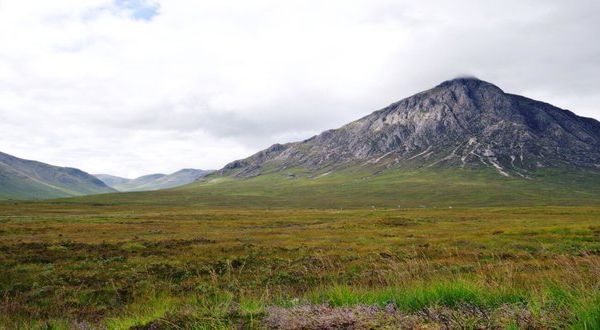 And you thought the AT was only a meager 2189.2 miles? Well, yes and no. There are actually thousands more miles of the Appalachian-Caledonian
Oct 12, 2015 : Ellie B.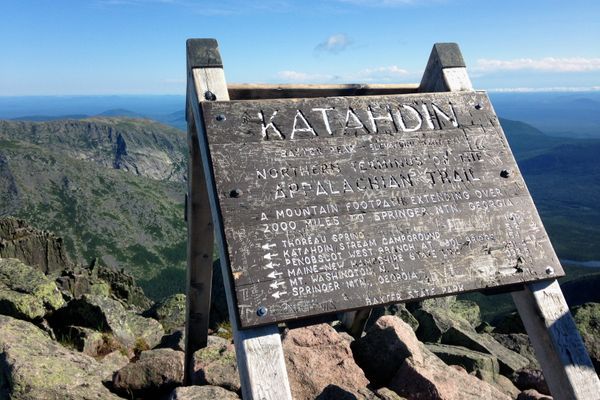 I made it! I've sat down to try to write this post half a dozen times now, and I don't know what to say, I did it! It was awesome. I miss it
Aug 22, 2014 : Ellie B.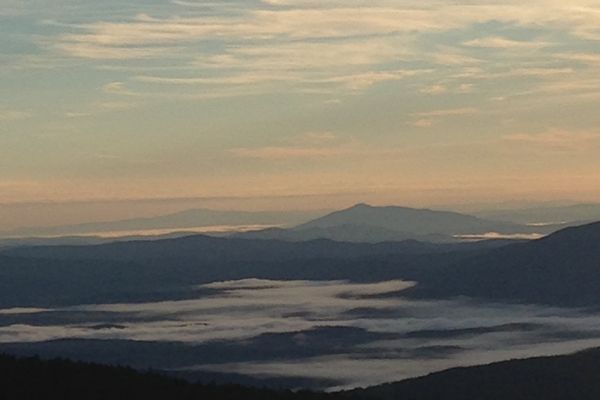 Hello! I'm currently at mile 1786.6 on the trail, I came off for the weekend to do a Dirty Girl Mud Run with all the ladies in my family. Team
Jul 20, 2014 : Ellie B.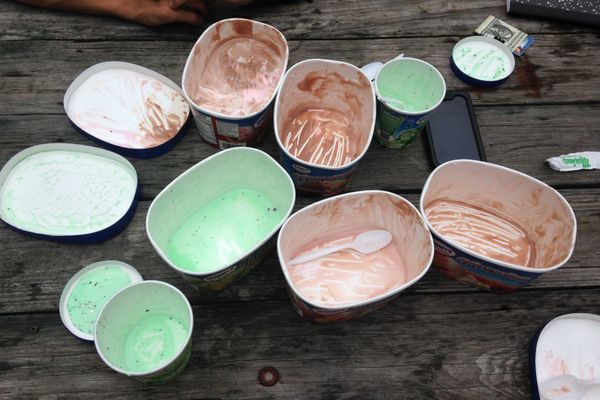 There have been a lot of big milestones since I last posted; 1000 miles, new states, the psychological halfway point, and also the actual halfway
Jun 30, 2014 : Ellie B.