Backpacker Radio 91 | New Year's Eve Sh*t Show Spectacular
Today's episode of Backpacker Radio, presented by The Trek, is 2020 personified. And by that, I mean it's a genuine shit show. Today's show runs the gamut, we drunk dial some fans, introduce a slew of new segments, play some trivia (grab a drink if you'd like to play along), and are given a play-by-play of some soiled denim courtesy of The Real Hiking Viking. As if that weren't enough the trio consumes enough adult beverages to commit to getting quasi-matching butt tattoos if you, our Backpacker Radio listeners, deem it worthwhile. This is our longest episode yet, by a lot, and exceptionally weird.  Strap in.
Listen
Download this episode.
Zpacks discount code: Use code: BPRPLEX for $25 off any plex tent at zpacks.com.
Help us raise $100,000 for the trails and we'll get butt tattoos.
Thru-Hiking Coaching with Zach and Chaunce
How to Save Money for a Thru-Hike by Kelly Floro discount code: Use code: IPOOPED for 15% off.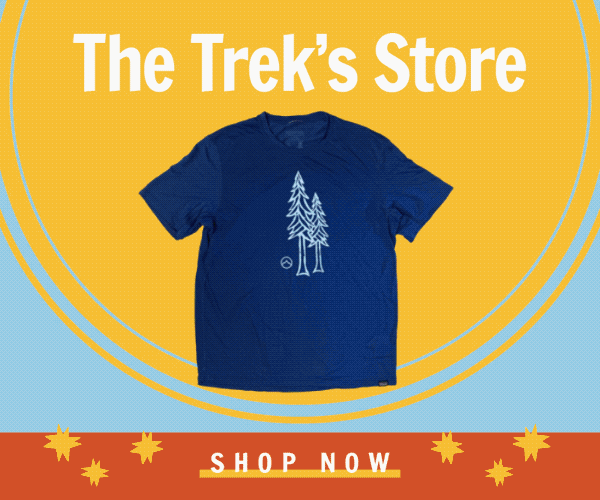 00:03:50 – QOTD: What would you put in a 2020 time capsule? 
00:08:09 – 2021 Predictions 
00:59:00 – Drunk Dialing The Real Hiking Viking 
01:08:24 – Drunk Dialing with Smelly Melly / Frontline
01:15:00 – Drunk Dialing with John
01:19:00 – BPR stats 
01:25:41 – Drunk Dialing with Julian 
01:28:30 – Drunk Dialing with Katie 
01:32:55 – Top 10 Countries that listen to Backpacker Radio 
01:35:38 – Pits and Peaks of 2020
01:40:00 – Drunk Dialing with Chirstopher Marshburn 
01:48:21 – Drunk Dialing with Crystal 
01:58:10 – Drunk Dialing with Katie Again
01:59:30 – Drunk Dialing with Kate aka Stickerz 
02:09:18 – Drunk Dialing with Rob
02:18:00 – Drunk Dialing with Logan and Kevin
02:26:21 – Trivia with Zach 
02:47:27 – Drunk Dialing with Nicholas 
02:52:50 – Surprise appearance from Ballflap
02:57:40 – Drunk Dialing with Dot
03:10:00 – More Pits and Peaks 
03:19:27 – Drunk Dialing with Zane and Anton 
03:35:00 – (ISH?) The beginning of the butt tattoo discussion
03:51:00 – Mail Bag 
Comment _____ to win a sticker 
Subscribe to this podcast on iTunes (and please leave us a review)!  Find us on Spotify, Stitcher, and Google Play.
A super big thank you to our Chuck Norris Award winner(s) from Patreon: Jason Lawrence, Austen McDaniel, Andrew, Christopher Marshburn, S11N, and Sawyer Products
A big thank you to our Cinnamon Connection Champions from Patreon: Cynthia Voth, Brandon Spilker, Emily Brown, Jeffrey Miller, Mitchell, Zoe Jenkins, Dcnerdlet, Jeff LaFranier, Mark Snook, Peter Ellenberg, Thomas Fullmer, Jacob Northrup, Peter Leven
Follow The Trek, Chaunce, Badger, and  Trail Correspondents on Instagram.
Affiliate Disclosure
This website contains affiliate links, which means The Trek may receive a percentage of any product or service you purchase using the links in the articles or advertisements. The buyer pays the same price as they would otherwise, and your purchase helps to support The Trek's ongoing goal to serve you quality backpacking advice and information. Thanks for your support!
To learn more, please visit the About This Site page.