Behold The Trek's Most Popular Posts
Like any content-driven platform, our posts have a huge variance in popularity. Here are the most popular posts in our entire history (which is only around four years, to be fair). Google Analytics tells us that 1) everyone love numbered lists (listicles?), 2) nudity is always a winner, and 3) readers are eager to learn facts, tips, and hacks.
"We all start somewhere. We all begin as a beginner, a novice. New gear also demands we catch up. An experienced backpacker in the early '90s might not know all the tricks of the trade in this new decade. I like to think I worked out my beginner kinks during my thru-hike but I am still learning new hiking hacks. Whenever I hike now, I notice many people committing the same beginner mistakes I did and as many others tend to do."
"For those not familiar with this hallowed hiker tradition, every June 21, hikers celebrate the Summer Solstice by flooding the trail with a few more bare backs than usual. Outdoor enthusiasts everywhere celebrate the longest day of the year by trading in their typical wool and synthetic prisons in favor of their birthday suit. One of the many reasons people find themselves wandering in the woods is to find an escape. They want to depart from the monotony of society to feel free and connect with nature. There's no faster way to feel that connection then by dropping trou, leaving those man-made fabrics behind, and treating yourself to an exhilarating romp through the wilderness."
"We humans are pretty ritualistic creatures. We crave routine and seek out the familiar. When we start to pass these behaviors down through enough generations, we start calling them traditions. Every culture has its own traditions, including the community that surrounds the Appalachian Trail. Hiker traditions and customs can be hard to understand for those on the outside, but that's not surprising. Life on the AT is almost the exact opposite of what most people in the U.S. consider "normal" life. We hikers are a quirky group of people, indeed. Sometimes we can't even explain why we do what we do, but there's something kind of fantastic about that."
"I have read a million and one tricks, tips, and hacks for outdoor living. I think they're fun and every 32nd one is something rational enough that I may use it in my lightweight backpacking adventures. But most of them seem to be for car campers living out of the back of a mini van. No matter how hard it is to shove a roll of toilet paper into a plastic bag bag, I will never carry around a homemade TP dispenser. Here, we've  curated a list of hack for backpackers. These do not require carrying any large or heavy items and they are tailored to build convenience for backpackers."
"Many of us leave the AT with dreams of another trail but instead return to jobs, school and normal life again. Still, the restlessness is always there and becomes stronger and stronger. I feel it now and it has lead me to do some extensive researching for the Pacific Crest Trail, the West Coast brother of the Appalachian Trail. The PCT, which was completed in 1993, runs from the Mexican border in California through Oregon and Washington, ending in Canada. It is an entirely different beast than the AT."
"How well do you know the Appalachian Trail? You thru-hikers in the crowd probably think you know the AT like the back of your dirty, mud-stained hands. After taking those five million steps can you recall the many incredibly minute factoids about where you spent six months of your life, or is everything some sort of green blur?"
 You'll miss out on a lot of television… bears will eat you… you already have enough friends, plus more reasons to stay home and not spend six months growing as a person.
"I decided to hike the trail only two months before leaving for Georgia. I got a second job and saved as much money as I could. I had no other choice but to buy used gear, discounted gear, and little known gear brands. Did I still make it to Katahdin? You bet I did! Gear is important, but there have been many hikers to reach Katahdin without the most expensive pieces."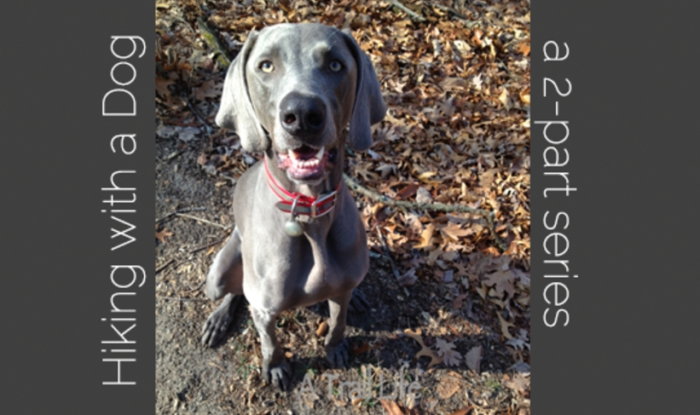 "The topic we're asked about most frequently is hiking with a dog.  It fascinates people and they are always curious how our dog, Rooney, handles living in the woods. He's a 3 year old Weimaraner, which is a very high-energy bird hunting dog with a natural prey drive. He's incredibly athletic and strong.  He weighs anywhere from 70-80 pounds, depending on his level of exercise and his diet."
Tripping because a stick got caught in the hole in your shoe…. Realizing that the reason your pack is so light is because you are going into town to fill it back up again… Wearing crocs in the shower, and more things that are oh-so relatable.
Affiliate Disclosure
This website contains affiliate links, which means The Trek may receive a percentage of any product or service you purchase using the links in the articles or advertisements. The buyer pays the same price as they would otherwise, and your purchase helps to support The Trek's ongoing goal to serve you quality backpacking advice and information. Thanks for your support!
To learn more, please visit the About This Site page.