The Best Day Hike in Every State
Today is National Take a Hike Day. What better way to celebrate than with a day hike in your local area? No matter where you live, chances are there are some pretty rad hiking trails within driving distance. From white-sand beaches and rolling plains to high mountain summits, here are our favorite day hikes in all 50 states.
The 50 Best Day Hikes | Navigation
Alabama
Walls of Jericho Trail
Distance: 6.7 miles
Difficulty: Hard
Located on the border of Tennessee near the headwaters of the Paint Rock River, the Walls of Jericho Trail follows the river exploring numerous limestone features. These include bluffs, pools, caves, waterfalls, and natural amphitheaters, all created thanks to limestone's high susceptibility to erosion. The trail is strenuous, with 2,600 feet of total elevation change on the seven-mile loop hike.
Alaska
Harding Icefield Trail
Distance: 8.2 miles
Difficulty: Hard
This strenuous hike is located in the northeastern corner of Kenai Fjords National Park, about 20 minutes drive north of Seward. You'll gain some 3500 feet of elevation in four miles on the way up to the icefield, where you'll be rewarded with a spectacular snowy vista. Be prepared for national park entrance fees, bright sun reflecting off the snow, very challenging terrain, and extreme weather changes.
Arizona
Distance: 12.2
Difficulty: Hard
In a state that's blessed with one of the Seven Wonders of the World—along with Havasu Falls, Antelope Canyon, The Wave, and numerous other top-quality hiking areas—it's tough to choose just one. We went with the low-hanging fruit. If you're in Arizona and you can only do one day hike, head for the Grand Canyon. The Bright Angel Trail goes from the South Rim to the Colorado River, but it's a long way down to the river and back again. For an easier day hike, pull up short at Plateau Point, which affords stunning views of the canyon with the river snaking along the bottom.
Arkansas
Athens-Big Fork Trail
Distance: 10.5 mi
Difficulty: Hard
This trail travels over eight mountains from north to south. Due to the amount of elevation  change, this is considered an expert level hike. You just might be the only hiker(s) out there on this remote, lightly trafficked footpath, so be sure to drink in the view at the numerous overlooks.
California
Mount Whitney Summit
Distance: 22.5
Difficulty: Hard
Mount Whitney, soaring to 14,505 feet at the summit, is the tallest peak in the lower 48 and a bucket list mountain for many hiking enthusiasts. This 23-mile strenuous trek can be made in a day by very fit/prepared hikers and isn't for the faint of heart, but the epic, jagged terrain and rewarding views make it one of the best day hikes in the country. Access to this trail is tightly controlled by a competitive permit system, so plan well in advance and have a Plan B in mind if you want to attempt this hike. The trail is currently closed for the remainder of the season.
Colorado
Ice Lakes Basin
Distance: 9.5 mi
Difficulty: Hard
In a state littered with 14'ers, the top dog trail tops out at just 11,700 feet.  Why this trail versus one of the more widely known 14,000 footers?  Look at this lake.  Just look.  There are a pair of lakes along this trail which will put your jaw to the ground.  Island lake, pictured here, along with the equally beautiful Ice Lake are well worth the >3,000 foot climb and busy trailhead.  Start this one as early as you feasibly can for these reasons.
Connecticut
West Rock Ridge Loop
Distance: 7.9 mi
Difficulty: Moderate
This scenic loop travels along the ridges of West Rock Ridge State Park and passes Judges Cave, Lake Wintergreen, and the South Overlook. The trail begins and ends with steep climbs, but it is fairly flat for the intervening miles.
Delaware
Gordons Pond Trail
Distance: 5.2 mi
Difficulty: Easy

This popular hike skirts a saltwater lagoon in Cape Henlopen State Park. Despite the gentle terrain, you'll get to experience a huge amount of variety on this hike, including migratory bird sitings, sand dunes, marshlands, and maritime forest.
Florida
Wekiwa Springs Orange Trail
Distance: 6.3 mi
Difficulty: Easy
Located in Wekiwa Springs State Park, the Orange Trail takes between 2.5 and three hours to complete. The trail covers ground in the wetlands and also offers clear bodies of water where you can relax and dip your toes. Wildlife sightings are common on this trail, so keep an eye out for deer, snakes, and birds.
Georgia
Blood Mountain Loop
Distance: 6 mi
Difficulty: Hard
At 4,458 ft, Blood Mountain stands as Georgia's tallest peak on the Appalachian Trail. To hike this lollipop loop, enter along Byron Reece Trail, then meet up with Freeman and Appalachian Trails, and exit via Byron Reece Trail. This difficult hike offers rock scrambles, expansive views, and the historic Blood Mountain Shelter.
Hawaii
Kalalau Trail
Distance: 22 mi
Difficulty: Hard
This famous trail is one of the best day hikes on Kauai and is widely considered a must-do for hiking enthusiasts in Hawaii. Walking the white sand beaches beneath towering sea cliffs sounds like paradise, but don't be fooled by the travel magazine vibes: this rugged hike isn't for the faint of heart. At 22 miles, it's on the long side for a day hike, and many hikers find this journey is best savored as an overnight adventure. Permits are required for this challenging and unforgettable trek.
Idaho
Redfish Lake Trail
Distance: 14.6 mi
Difficulty: Hard
Jagged peaks skirted in lush green forests, and a pristine alpine lake plopped right in the middle… does it get any more quintessentially Idahoan than that? Experience one of the best day hikes Idaho's rugged Sawtooth range has to offer on the Redfish Lake Trail.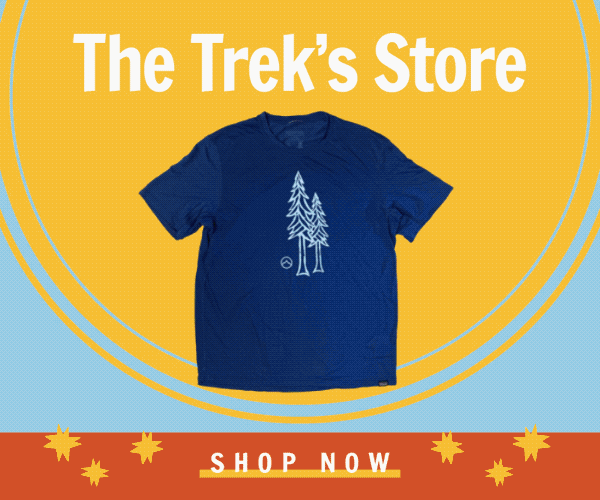 Illinois
Waterfall Glen Trail
Distance: 9.3 mi
Difficulty: Easy
Right near Willowbrook, Illinois, this trail is great for anyone looking to head out into nature. A wider path allows for the ability to pass others easily (social distancing FTW). As the name suggests, the trail also features a waterfall.
Indiana
Three Lakes Trail
Distance: 10.4 mi
Difficulty: Moderate
The Three Lakes Trail only actually has two lakes visible. There have been more markers added to the trail making it easy to follow in recent times. Thanks to its varied terrain, this hike is great for a workout and for beginner hikers seeking to get a feel for long-distance hiking.
Iowa
Hitchcock Nature Center Loop
Distance: 6.3 mi
Difficulty: Hard
This trail is accessible year-round and offers views of rolling hills throughout the hike as you explore acres of Midwestern prairie. Rated as difficult, this trail consists of many ascents and descents.
Kansas
Wyandotte County Lake Loop Trail
Distance: 9.2
Difficulty: Moderate
Just a short drive outside of Kansas City, this trail is an excellent, easy escape from the bustle of urban life. The trail winds around the lake and through some heavily wooded areas, making for a mixture of shaded terrain and bright, sunny stretches. Bring your pup on this hike, too but be sure to keep them on a lead!
Kentucky
 Van Hook Falls and Cane Creek Valley
Distance: 5.7 mi
Difficulty: Moderate
This trail within Daniel Boone National Forest has less than 1,000 feet of elevation gain. On this trail, you will pass by large rock slabs, waterfalls, and a sandstone cathedral. The trail gets increasingly challenging, but it's worth the push to the end of this out and back trail.
Louisiana
Lake Chicot Loop Trail
Distance: 17.3 mi
Difficulty: Moderate
Lake Chicot is the largest naturally occurring lake in the state of Arkansas. This trail in Chicot State Park takes you along the beautiful lakeshore and through stately cypress swamps where alligators prowl. There are also several primitive campsites alongside the trail for those who would like to break up this long (but fairly flat) trek into a multi-day adventure.
Note: Most of this trail is temporarily closed as Covid patients are convalescing in the northern part of the park.
Maine
Cadillac Mountain South Ridge Trail
Distance: 8.4
Difficulty: Moderate
Located in Acadia National Park, this gradual ascent up Cadillac Mountain rewards hikers with a waterfall, The Featherbed pond, and a view of the ocean to the east. Take a break on The Featherbed's bench before continuing on and reaching the exposed granite on the ridgeline.
Maryland
Annapolis Rocks
Distance: 5 mi
Difficulty: Moderate
This Appalachian Trail day hike is popular for its lookout points on Annapolis Rock and Black Rock Cliffs. On a clear day, the hike offers 180-degree panoramas and a view of Greenbrier Lake.
Massachusetts
Skyline Trail Loop in Middlesex Fells Reservation
Distance: 8.4 mi
Difficulty: Easy
Located in the Middlesex Fells Reservation, the Skyline Trail Loop offers some of the best views of Boston. Climb up Wright's Tower for a bit more elevation. Just be ready for strong winds in the winter months.
Michigan
DTE Green Trail
Distance: 5 mi
Difficulty: Moderate
Hiking by marshes, lakes, and forested areas, this trail in Haven Hills Nature Area offers a diverse display of Michigan's natural landscape. Just a short drive from Detroit, this is a great option for those looking to get out of the metropolitan area for the day. It's also worth noting that this trail is great for those interested in bird watching, with more than 100 species of birds in the area.
Minnesota
Bean and Bear Lake Loop via SHT
Distance: 6.5 mi
Difficulty: Moderate
Located right by Silver Bay on the long-distance Superior Hiking Trail, this trail is heavily trafficked. If you're looking to avoid the crowds, an earlier start time is recommended. The trail is rated moderate due to the change in terrain from rocky to muddy at times. There are plenty of vistas along the trail for a nice picnic break, so be sure to pack a yummy snack!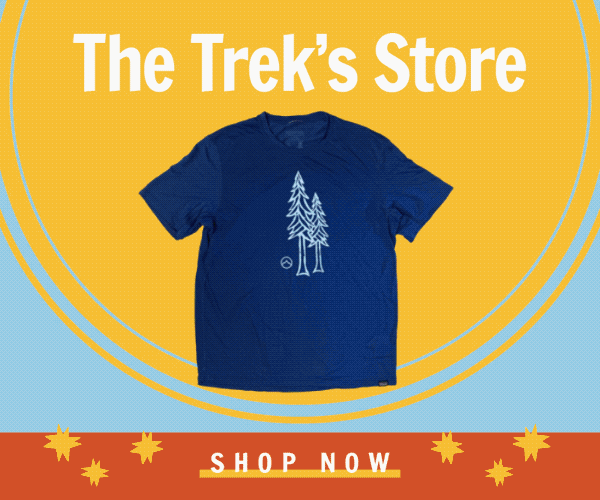 Mississippi
Bear Creek Outcropping Trail
Distance: 1.8 mi
Difficulty: Easy
This leafy, biodiverse stroll along meandering Bear Creek would be wonderful even without the unique rock formations, but the massive, perfectly flat stone outcroppings along the trail add a special flair to a beautiful, peaceful hike.
Missouri
Lost Valley Trail
Distance: 10.5 mi
Difficulty: Moderate
Known for both mountain biking and hiking, this trail passes by numerous rock formations, waterfalls, heavily forested areas, and even old homesteads. Dogs are allowed on this trail as well.
Montana
Mirror Lake
Distance: 14 mi (to Mirror Lake and back)
Difficulty: Moderate
Follow Spanish Creek for five mellow miles before starting an ass-kicking two-mile climb up to Mirror Lake on this Spanish Peaks staple near Big Sky. At the top, majestic mountain views and crystal clear alpine lake water abound.
Nebraska
Platte River State Trail
Distance: 6.7 mi
Difficulty: Easy
This trail is located in Platte River State Park and has many views of the riverside and even a gorgeous waterfall. With only 797 feet elevation gain, the Platte River State Trail Loop is considered an easy trail—a great option for a casual stroll or an outing with the kiddos.
Nevada
The Fire Wave
Distance: 1.2 mi out and back
Difficulty: Easy
This short and sweet trail in Valley of Fire State Park proves that a hike doesn't have to be long or strenuous to be rewarding. Even if you only have a little bit of time to spend on-trail, you can still have an epic hike out to the smoothly undulating striations of pink and red sandstone that create the eponymous rock formation. Plus… I mean… it's called the Fire Wave, guys, even the name is awesome-sounding. Be prepared to pay a park entrance fee (no permit is required for the hike itself).
New Hampshire
Welch and Dickey Loop
Distance: 4.5 mi
Difficulty: Moderate
This loop provides two summits by weaving together the White Mountain National Forests's Welch and Dickey Mountains. Most hikers do the loop counterclockwise, but both directions offer expansive views of the forest from exposed rock slabs.
New Jersey
Buttermilk Falls and Crater Lake Loop Trail
Distance: 6.7 mi
Difficulty: Hard
This challenging hike shows off the best of New Jersey with waterfalls, lakes, and gorgeous foliage in the fall. The trail can take between four and five hours to complete, but set aside some extra time to enjoy lunch by Crater Lake.
New Mexico
Bisti/De-Na-Zin
Distance: Varies
Difficulty: Moderate
The drive out to Bisti takes you through mostly-flat, featureless desert dotted occasionally by oil derricks and cattle. It's difficult to believe that this austere, desolate landscape conceals such geological wonders as the Cracked Eggs, Stone Wings, Petrified Forest, and Alien Throne. The terrain is easy, but you'll need off-trail navigation skills to reach these bizarre erosion formations. You should also be prepared for extreme temperatures and carry plenty of water. Stick to the washes as much as possible for easier navigation and to protect the fragile soil. Leave No Trace ethics are paramount in this remote, pristine landscape.
New York
Wittenburg Mountain
Distance: 7.8
Difficulty: Hard
Located in the Catskills of New York, this out and back trail takes roughly six hours to complete. Be prepared for some tricky sections towards the summit where you'll need to use your hands to climb over large expanses of rock. Cornell Mountain is visible from the top and is accessible by continuing past Wittenberg's peak and on through the Cornell Crack.
North Carolina
Looking Glass Rock Trail
Distance: 6.1
Difficulty: Moderate
Set aside 4-5 hours for this out and back trail. Though rated as moderate, wear proper footwear as the hike to the top ends in a tricky vertical incline. The peak has an expansive view of the area and is ideal for relaxing and enjoying a mid-hike snack.
North Dakota
Pipestem Creek Trail
Distance: 8 mi
Difficulty: Difficult
Be prepared for your breath to get a bit heavier on this one. This winding eight-mile trail is on the southeast side of Pipestem Dam near Jamestown. Besides hikers, this trail is frequented by deer and mountain bikers so keep an eye out. If you want a shorter hike off this one, you can follow a three-mile loop around the dam.
Ohio
Caesar Creek State Park Perimeter Loop Trail
Distance: 10.4 mi
Difficulty: Moderate
Located near Waynesville, this is a heavily trafficked loop trail. Unfortunately, there is a portion of the hike that follows along the highway. Aside from the highway portion, this hike follows a stunning and scenic lakeside.
Oklahoma
Bison Trail
Distance: 6.1 mi

Difficulty: Moderate
Traversing part of the Wichita Mountains Wildlife Refuge, this trail allows you to see the variety of endangered animals housed at the refuge (including a herd of wild bison, hence the name). The trail is hard to follow at times, so it is important to pay close attention.
Oregon
Jefferson Park via Park Ridge
Distance: 11.6 mi out and back
Difficulty: Moderate
This out-and-back on the Pacific Crest Trail provides a microcosm of the beauty and splendor PCT thru-hikers get to drink in day in and day out in the Pacific Northwest, replete with snowy peaks, wildflower-studded meadows, and glittering lakes. This area was affected by the Lionshead Fire in 2020, so check with local officials to confirm the area is open and safe to hike.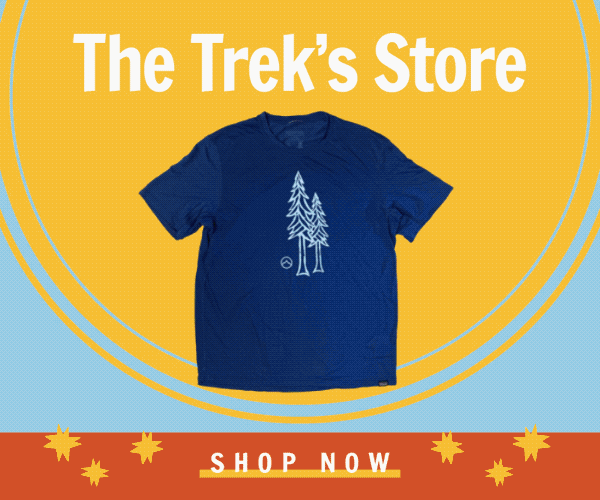 Pennsylvania
Ricketts Glen Falls Loop
Distance: 6.6 mi
Difficulty: Moderate
This hike is located in Ricketts Glen State Park and follows 21 waterfalls to create the 4-hour loop. Go clockwise for the best views and an easier hike. Definitely wear good hiking shoes as the path can be steep and slippery.
Rhode Island
Napatree Point Conservation Area
Distance: 3.2 miles

Difficulty: Easy

What Rhode Island lacks in mountains it makes up for in splendid ocean vistas and beachy vibes. Napatree Point Conservation Area is a great place to experience both. This 3.2-mile explores a spit of land jutting into Fisher Island Sound with water on both sides.
South Carolina
Pinnacle Mountain Trail
Distance: 7.8 mi

Difficulty: Hard
With steep vertical inclines and rock scrambles, Pinnacle Mountain Trail proves a very rewarding hike with waterfalls and beautiful views. The trail reaches Bald Rock Overlook at the 2.5 mile, which offers a great view of Table Rock Mountain.
South Dakota
Castle Trail
Distance: 10.7 mi
Difficulty: Moderate
This trail takes you through part of South Dakota's Badlands National Park. You will hike through beautiful meadows and by incredible rock formations. You're likely to see some bighorn sheep as well. This trail is ranked as moderate as it is mostly level with a few more difficult sections.
Tennessee
Alum Cave Trail to Mount Leconte
Distance: 10.6 mi
Difficulty: Hard
Mount LeConte is the third highest peak in the Smoky Mountains. The Alum Cave Trail can take between six and eight hours, but the views are well worth it. Alum Cave Bluff is located 2.3 miles into the hike, and waterfalls, exposed mountainside, and lookout points accompany the trek to the peak.
Texas
Lost Mine Trail
Distance: 4.2 mi

Difficulty: Moderate
The Lost Mine Trail is located in Big Bend National Park, a remote park along a section of the Rio Grande River near the Mexican border. The trail traverses desert shrub and pinyon pine forest ecosystems to reward hikers with majestic views of the Chihuahuan Desert from high rocky bluffs.
Utah
Delicate Arch Trail
Distance: 4 mi
Difficulty: Moderate
You can't throw a rock without hitting a great hiking trail in this national-and-state-park-studded landscape. Although Zion's Angel's Landing and Bryce Canyon's Fairyland Loop also come to mind, we think the iconic Delicate Arch hike in Arches National Park has to top our list of best day hikes in the state (it IS on the state license plate, after all).
Vermont
Mount Mansfield Loop Trail
Distance: 7.3 mi
Difficulty: Hard
Mount Mansfield clocks in at 4,395 feet, making it the tallest peak in Vermont. It sits in Vermont's only alpine tundra, which gives the mountain unrivaled views from above the treeline. Recommended only for experienced hikers, this trail presents a six-foot chasm and a rock wall with limited grips.
Virginia
Old Rag Mountain Loop
Distance: 9.4 mi
Difficulty: Hard
This hike in Shenandoah National Park takes roughly 5.5 hours and boasts the most difficult rock scrambles in the park. Old Rag Mountain loop is known for its 12-foot rock fissure at mile 2.9 and the 360-degree views from the peak. This hike can get crowded, so it's best to go at off-peak times.
Washington
 Photo via.
The Enchantments
Distance: 23.6 mi
Difficulty: Hard
This nearly 24-mile point-to-point hike is challenging enough from the mileage standpoint alone. On top of that, the strenuous terrain makes this an ass-kicker of a day hike. Scoring a backcountry permit for a multi-day trip is nigh on impossible thanks to the competitive lottery system, though, so most people attempt it in one day. Starting from Stuart/Colchuck Trailhead, you'll first scramble up and over the insanely steep Aasgard Pass to gain access to the unrivaled beauty of the Core Enchantments, where jagged snowy summits, pristine alpine lakes, and majestic mountain goats abound. Eventually, you'll pop out the other side at Snow Lakes Trailhead and hitchhike or shuttle back to your vehicle.
West Virginia
Spruce Knob via Huckleberry Trail
Distance: 11.4 mi
Difficulty: Moderate
Spruce Knob is the highest point in Western Virginia, and the six-hour hike to the top is well worth the view. Be prepared for a fair amount of bushwhacking in the first mile, and keep an eye out for the turns in the trail as they can be easy to miss.
Wisconsin
Levis/Trow Mounds Trail
Distance: 5.5 mi
Difficulty: Moderate
This loop trail offers views of Wisconsin's stunning wildflowers and is dog-friendly. This is a great trail for anyone looking to have a good day's adventure. However, beware that the signage on the trail is minimal so be sure to have a map with you.
Wyoming
Cascade Canyon Trail
Distance: 9.7 mi
Difficulty: Moderate
Hikers have the option to kick off their adventure by taking a shuttle boat across scenic Jenny Lake rather than walking around the shore, which we think makes for a wonderful change of pace (literally). Cascade Canyon is the whole enchilada when it comes to mountainous hiking adventures, which is why it makes our list as one of the best day hikes in the state. Picture a lush, green valley split by a rushing creek and hemmed in by rearing, snow-capped peaks. Plus, with only 1100 feet of total elevation gain, it's rated as only moderate in difficulty, a rare treat in the lung-busting, quad-crushing Tetons.
Huge shoutout to Sarah Wolfson and Tara Ritchey for helping put this list together.
Featured image: Graphic design by Sophie Gerry.
Affiliate Disclosure
This website contains affiliate links, which means The Trek may receive a percentage of any product or service you purchase using the links in the articles or advertisements. The buyer pays the same price as they would otherwise, and your purchase helps to support The Trek's ongoing goal to serve you quality backpacking advice and information. Thanks for your support!
To learn more, please visit the About This Site page.