Great Strides: Eddie Pu Walked Around Maui Barefoot Every Year for Three Decades
Great Strides is an occasional feature of The Trek exploring some of the greatest walks and walkers in history, literature, and film.
In 1976, at age 46, a native-born Hawaiian named Eddie Pu had a dream in which his great-grandmother told him to walk from his home in Hana all the way around the island of Maui, as a pilgrimage to preserve the ancient, sacred lands of Hawaii, or Aina.
"Why, when I have a car to drive me?" Pu recalled at a ceremony in his honor in 2006. "She told me, 'Walk the King's Highway.'"
The King's Highway was a long-lost walking path around the island established by Pi'ilani, a ruler of Maui in the 16th century, rumored to have been marked by blue stones. It's also known as the Pi'ilani Trail and King's Trail.
Before his death in 2012, Pu would make his spiritual trek more than 30 times, walking more than 6,000 miles.
Walking for the Ancestors
"My purpose was to thank our great, great, great ancestors for coming here, because if it wasn't for them, we would not be here today," he said. "So, I walk the trail to thank them."
Pu was born in remote Hana in 1929. He spent 21 years working as a lifeguard at the village's Hamoa Beach before taking a job as a ranger with the U.S. National Park Service in 1972. He was known for his perpetual smile as he spoke with tourists about the "seven sacred pools" at O'heo Gulch on Maui's southern side—where he was recognized by then-President Gerald Ford for once rescuing the ambassador of Saudi Arabia and his family when they were swept out to sea—and later, Haleakalā National Park.
"Maui is my island. She brought and raised me here. I call her my mother," he said in an interview published in M.J. Harden's 1999 book, Voices of Wisdom: Hawaiian Elders Speak.
On Nov. 27, 1976, two days after his birthday, Pu set out on his first walk, wearing hiking boots and carrying a small pack, to fulfill his great-grandmother's wish.
"I didn't know what to do. I gathered my things together and started walking," Pu said.
In Search of the King's Trail
But soon, he sensed the spirit of his grandfather guiding his steps. In a dream, his ancestor told him, "You're going to walk the coastline from Mokulau to Nu'u." That took him two days, and soon he realized he was following the approximate route of the King's Trail, and that became his spiritual map for many decades to come.
Pu walked an estimated 150 miles that first year before returning home, figuring he'd done his duty. He didn't walk the following year, apparently prompting his grandfather to revisit his dreams and tell him to do it again. So he did, this time setting out with a camera, snapping photos all along the way.
"When I came back and developed them, nothing showed, everything's black," he said. He bought a new camera for the following year, and the next, but the same thing happened. His grandfather popped back into his dreamtime, tapping his head: "This is your camera."
The next year, Eddie Pu set out sans camera, barefoot, carrying only a gallon jug of water, some trail mix, a 10 square foot piece of plastic, a space blanket, and some extra clothes, wearing a ti leaf tied around his head. He relied on the trail to provide from then until his death in 2012.
Pu made a point of gradually trying to divine the actual route of the hidden King's Trail. His mileage varied, but more or less, he walked 180 to 210 miles a year for more than 30 years, typically taking about two weeks.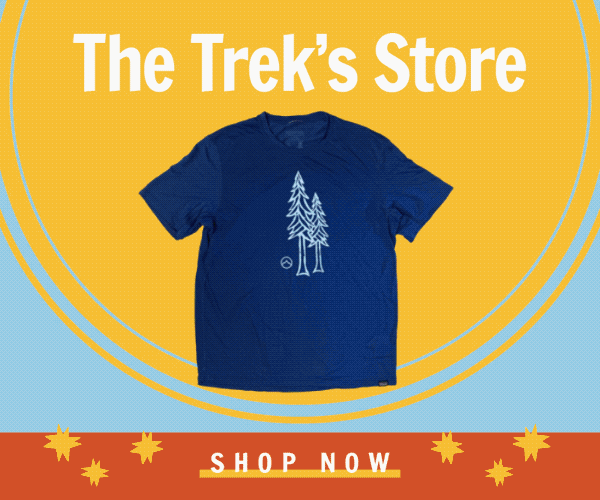 Seeking Solitude
He sought solitude, prayed, and talked constantly to the plants and animals he saw.
"Walking with Pu is an exercise in observation. He knows the plants, endemic and foreign, and greets them as an old friend, believing that they all have their own feelings," Harden wrote.
Eddie Pu rarely experienced problems along the trail. But one year, two young toughs — one kanaka, Hawaiian born, and one haole, born elsewhere — approached him threateningly as he bedded down for the night. Trained in aikido, he stood his ground, engaging them in conversation. When one of the boys learned Pu was from Hana, the boy claimed he had relatives in the village.
"My uncle is Eddie Pu," the kid said.
Pu didn't let on and promised to say "hi," to Eddie Pu the next time he saw him, and the boys walked away. The next night, a local woman invited Pu to stay at her home. When she called her kids out and introduced him, the Hawaiian boy who had menaced him saw him, fell to his knees, and begged for forgiveness, which Pu granted.
After that, Pu began walking mostly at night.
"It's beautiful to walk in the moonlight. Beautiful. I put in miles at night. I see things that people don't normally see," he told Harden. "And I just sing away. I dance and say 'thank you, mahalo,' and sing. Then about four o'clock in the morning, I find a space, settle down to meditate; then when the sun rises, I go to sleep for a few hours, then I'm up again."
Pu made a point of swimming naked in secret pools.
The night hikes, the ultra-ultra-lightweight mentality, the naked swimming, the steadfast confidence that trail provides … neither they nor Eddie Pu may know it, but generations of thru-hikers have followed his example.
Following Eddie Pu
In 2013, shortly after moving to Maui and a year after Pu's death at age 83, photographer Daniel Sullivan learned of the elder man's annual pilgrimage. Inspired, he decided to walk in Pu's footsteps as a photographic journey.
"I was fascinated by this idea of there being an ancient road circumnavigating the island that had been forgotten. Eddie was really the only link to the King's Trail, and I wanted to circumnavigate it like he did," Sullivan said in a telephone interview.
Sullivan walked about 20 miles a day over nine and a half days, doing his best to recreate Pu's basic route, taking photos and occasionally coming across the fabled bluish stones marking the lost trail.
"Physically the hike was a bit of a challenge for me," Sullivan says. "By the end I had layers of blisters and my calves were really swollen. Water was also a challenge.
"But by the end of it, I felt really connected to Eddie Pu," he says, describing Pu as a kumu, or teacher.
Sullivan published a coffee-table book about his journey, The Maui Coast: Legacy of the King's Highway, and now leads photography tours on parts of the trail. He also wrote a chapter for Lonely Planet's guide to Maui but cautions that the route crosses remote areas through which natives discourage travel.
"It's a good idea to have somebody show you the way if you are not from the island," he says. "Some locals don't want you there, so you need to have someone who knows where you shouldn't go."
Spiritual Healing
As the years went on, Eddie Pu used his renown as the "Walking Man of Maui" and "Mr. Aloha" to raise concerns about rampant development that was destroying parts of the island's natural and historic lands. In 2007, the Hawaii Legislature honored Pu for his "contributions, efforts, and achievements in perpetuating Native Hawaiian culture and traditions."
"Eddie Pu's spiritual trek, which takes him several weeks to complete, has raised awareness of the Pi'ilani Trail's native and endemic plants, archeological sites, artifacts, and burial sites that need to be preserved for the public and future generations," read the resolution.
But when anyone asked Eddie Pu, his reasons for walking were both less complicated and more profound.
"I am just a simple Hawaiian," Pu said. "It is just a spiritual walk to heal my soul."
More From the Great Strides Series
Featured image: the King's Highway in Waihee, Maui. Photo courtesy of Daniel Sullivan, danielsullivan.tours.
Affiliate Disclosure
This website contains affiliate links, which means The Trek may receive a percentage of any product or service you purchase using the links in the articles or advertisements. The buyer pays the same price as they would otherwise, and your purchase helps to support The Trek's ongoing goal to serve you quality backpacking advice and information. Thanks for your support!
To learn more, please visit the About This Site page.