Hiking the Great Glen Way in Scotland
Day 1
After finishing the Hebridean Way two days ago, I took a zero yesterday in Oban.
I've had mixed feelings about the weather being nice.
It kind of feels good but it's also frustrating to have good weather when you're not hiking.
You have to make sunny days count in Scotland.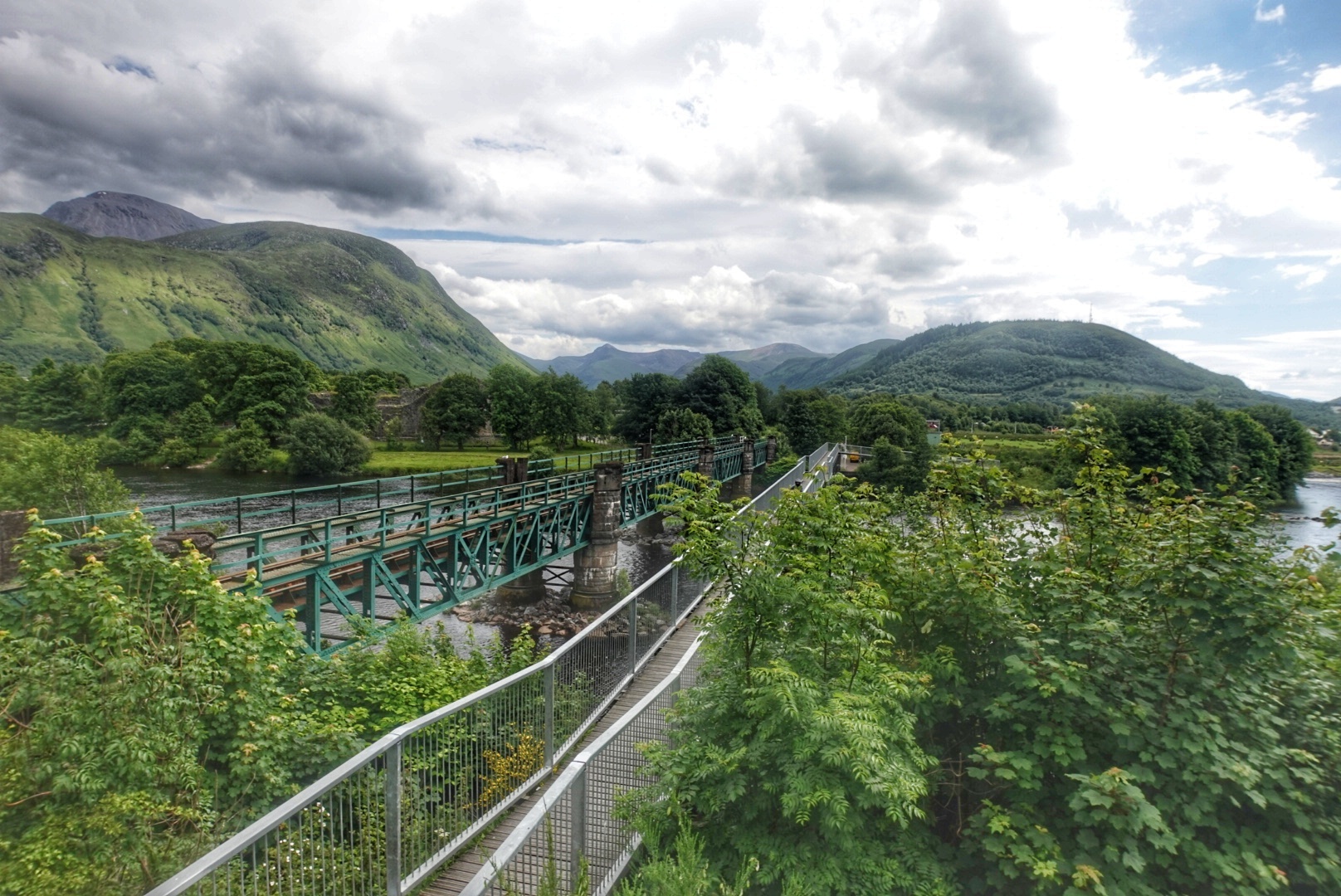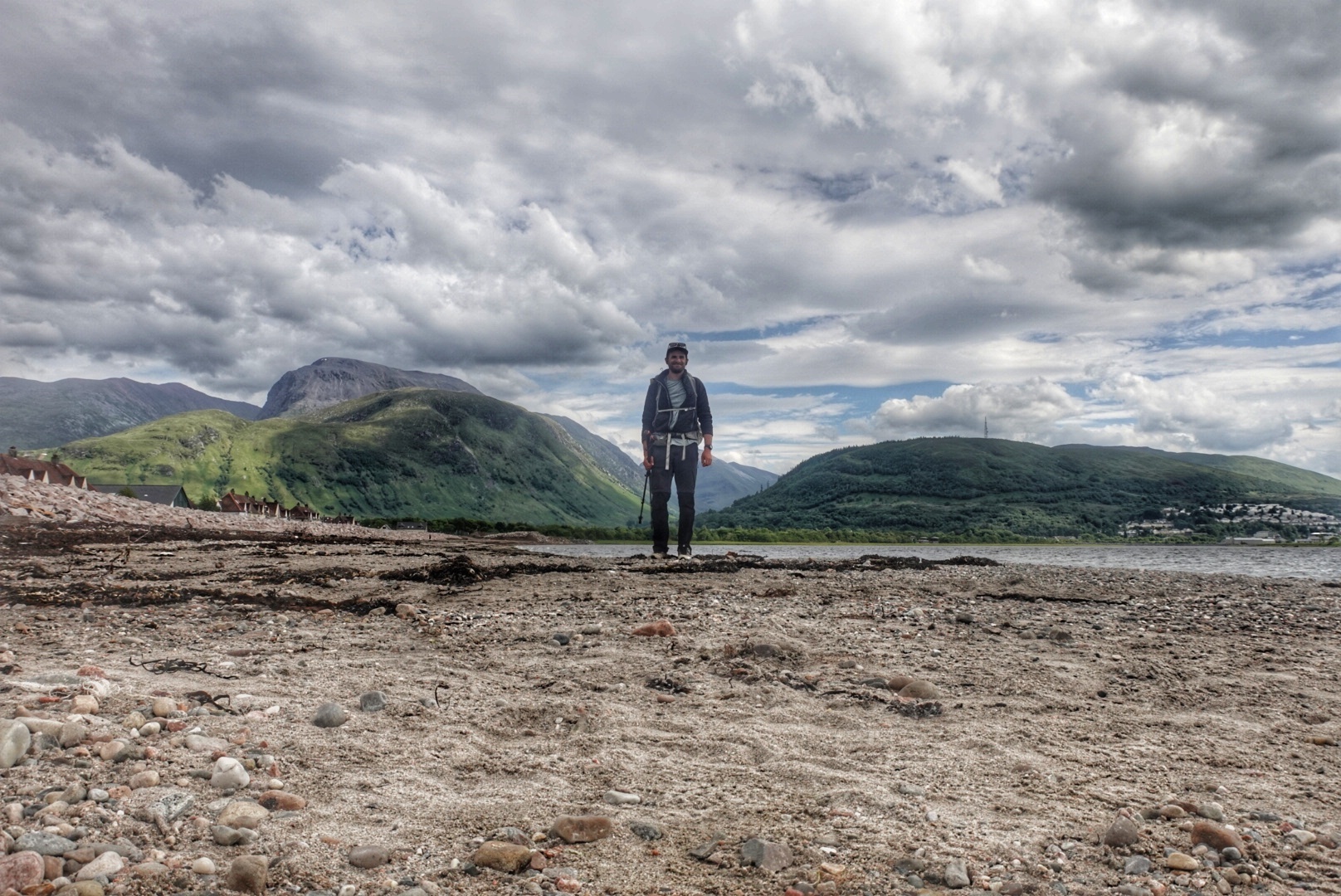 I leave Oban in the morning to go back to Fort William, where I finished the West Highland Way two weeks ago.
It is also the Western terminus for the Great Glen Way.
It's a bit of a weird morning and it looks like all the white trash rednecks try to get some sunshine.
A first car pulls over and there's 3 empty wine bottles next to the driver and a glass of wine in the cupholder.
"I can give you a lift if you want, but you have to know that I am drunk."
I passed.
Though it was kinda nice of him to be upfront about it.
Then there's some finger flipping with some yelling at me.
And last but not least, 2 rednecks who wanted to prank me, just basically drove in a circle for 20mn, then took me back where they picked me up saying it was Fort William…
Though one of them has been sentenced to a year (got that from a phone call he got), so it kinda felt like karmic justice.

Anyway, after a much longer time than I thought, I finally arrive in Fort William.
It's actually a stunning drive getting there.
Most of my afternoon is spent on the Caledonian Canal and I'm having a great time, by simply not being in a crazy strong and freezing wind, like I've been for 2 weeks before that.
Day 2
It's a nice and easy morning, and I'm still enjoying very much having no wind and good weather altogether.
In the afternoon I get to a section I already hiked on the Scottish National Trail a few weeks ago.
The trails share 15 km between Laggan and Fort Augustus, where Loch Ness starts.
I get a beer in the sun in Fort Augustus, ressuply and leave town around 6pm.
Just after town, you can chose between a low or high route.
As it's not supposed to be nice tomorrow's, I decide to make the best of the weather and hike the high route all the way through today.
In summer in Scotland, it doesn't get dark before 11pm, so it's clearly doable.
And it's wort it.
The views over Loch Ness are amazing.
I end up finding a camping spot at 10pm, a bit tired but happy with my day.
Day 3
Finally the weather isn't that bad, which is good because there's a second high route with good views.

In the afternoon I reach Drumnadrochit where there's a Loch Ness monster exhibition centre.
I remember visiting it 10 years ago, so I skip it.
There's also a new distillery but it does only gin for now.
I find gin gross, so I skip it too.
Plus there's a ton of whisky distilleries to come in the next few days.

Finding water in Scotland is obviously extremely easy, especially once you get North of Glasgow and mostly away from all the farmlands in the South.
So I didn't really think about it, but there's actually a pretty dry section, and I need to walk till 11pm to get to the next water source!
It's a pond and it tastes like crap, but it's water.
So now I'm very close to Inverness, the Eastern terminus. Probably 5 km or so.
Day 4
As I'm a bit tired from yesterday, I sleep in a bit and finally make it to Inverness.
It is a sunny and warm day so I decide not to waste any sun time and head towards Aviemore to start my next and probably last trail in Scotland, the Speyside Way.
I've been really looking forward to this one as it's known as the whisky trail.

Altogether I really enjoyed the Great Glen Way, it was just what I needed after having done some really difficult hiking for weeks.
It's a beautiful and fairly easy trail and if the weather happens to be bad, it's not nearly as exposed as some of the other trails.
I was just surprised to see so few people (less than 10) on the trail, considering it's the second most popular trail in Scotland after the West Highland Way.
Affiliate Disclosure
This website contains affiliate links, which means The Trek may receive a percentage of any product or service you purchase using the links in the articles or advertisements. The buyer pays the same price as they would otherwise, and your purchase helps to support The Trek's ongoing goal to serve you quality backpacking advice and information. Thanks for your support!
To learn more, please visit the About This Site page.