Hiking the West Highland Way in Scotland.
Day 1
I just finished a flip-flop thru-hike of the Scottish National Trail and I ended up finishing it at the Southern terminus of the West Highland Way, so I basically just had to turn around and keep hiking.
But because the first 20 km coincide with what I just hiked this morning on the SNT, I decide to hitch to Drymen, where the trails split.

I get a ride with a nice gentleman, that I'm not going to lie, has one of the thickest accent I've ever heard.
I have to say, I love the Scottish accent, but man, it can be a challenge sometimes, especially when you're not a native English speaker…

I buy some groceries in Drymen, get a couple of beers in a pub so that I have time to charge my electronics.
Then I just walk a couple of hours before pitching my tent.
I stop at the bottom of Conic Hill, from where the views over Loch Lomond are supposed to be amazing.
Day 2

I get to the summit of Conic Hill pretty early, which is a good thing because there's nearly no-one around.
It's definitely a great spot, with amazing views.
As I'm going down, I can see dozens of people going up on a parallel trail.
Yup, definitely good timing…

I'm heading towards Rowardennan, from where you can climb up Ben Lomond.
I've been in Scotland for a month now, and it's by far the sunniest day I had, so I definitely want to make the most of it and climb it.
Especially since I'm not counting on climbing Ben Nevis due to the weather.

The loop trail takes me 4 and a half hour, but it's definitely worth it!
The 360 views from the top are just incredible.
And you also get amazing views all the down.
I highly recommend it to anyone who's lucky enough to get good weather on that section when hiking the WHW.

I hike for a couple of hours more along Loch Lomond before pitching the tent on the shore of the Loch.
Day 3
Another really sunny day.
It's really nice walking all morning along Loch Lomond.
Then it's pretty easy and nice walking in the afternoon.

There's a really nice campsite/bar on the way in Beinglas and that would be a great place to stay for the evening, but it's only 3pm and I really want to make the best of this amazing weather, so I keep going.

I make a wee detour to ressuply in Crianlarich and my left foot is starting to act funny.
I get back to the trail and decide that once I get water, I'll stop at the first decent camp spot I can find, but it takes a good hour and it starts to be pretty painful.

I was planning to take 2 days to reach Fort Williams, the Northern terminus, but I'll see how I feel tomorrow.
Day 4
My feet feel good compared to yesterday, that's a relief.
I stop in Tyndrum to get some coffee.

My plan is to finish tomorrow evening and have a rest day in Fort Augustus, where the Northern terminus is.
But I can't find a place to stay, it's all full, and the cheapest bed is 100£.
That's 4 times what I'm willing to pay so I'll have to find another solution.
That sucks because I was really looking forward to have a proper rest day.
Since I arrived in Scotland a month ago, every day I wasn't hiking, I did spend in transport…
Anyway, I'll see tomorrow.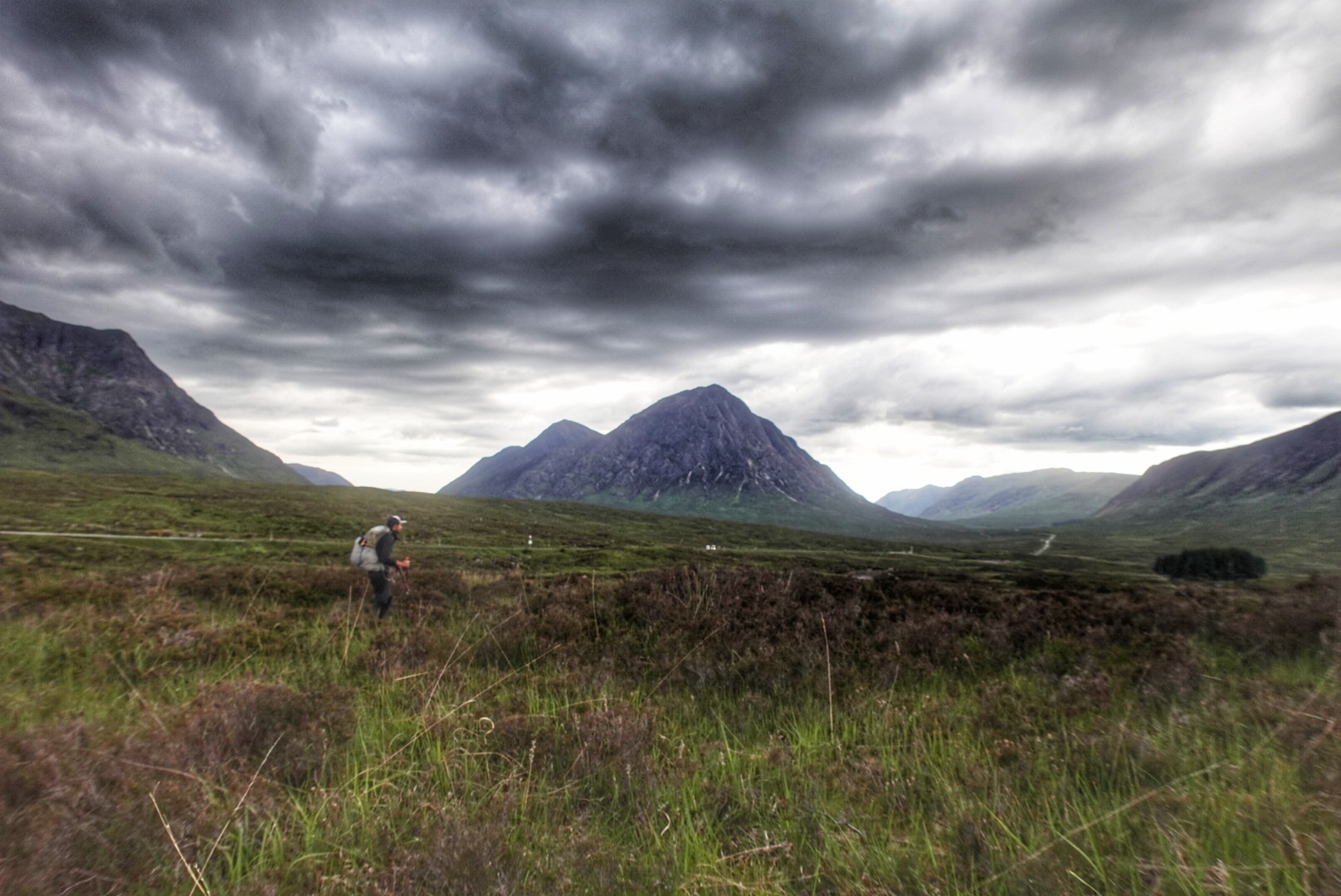 The Highland scenery I go through in the afternoon is just stunning, culminating in the evening as I approach Glen Coe.
Though my feet are finally killing me again and I'm definitely looking forward to get some rest.
Day 5
It was supposed to rain but the weather is alright.
I stop for a while in Kinlochleven trying to resolve some Sim card issue, unsuccessfully.

It's sill beautiful and now I have Ben Nevis on sight.
Its the highest peak in the UK and it would have been a good day to climb it.
Unfortunately that wont be possible tomorrow with the rain.

I finally arrive in Fort William, the terminus and have to hitch back a few kilometers.
All the hostels in town are full, so I'm going to a camping out of town.
Tomorrow will be a rest day before heading towards Isle of Skye to hike the Skye Trail.
Affiliate Disclosure
This website contains affiliate links, which means The Trek may receive a percentage of any product or service you purchase using the links in the articles or advertisements. The buyer pays the same price as they would otherwise, and your purchase helps to support The Trek's ongoing goal to serve you quality backpacking advice and information. Thanks for your support!
To learn more, please visit the About This Site page.