How I survived A Porcupine Encounter On The Trans Canada Trail
Hello, fellow adventurers! 
Welcome to my article, where I share my experiences of walking across Canada on the Trans Canada Trail. In this post, I will tell you about my 24th day on the trail, which was full of surprises and challenges.
As you may know. On September 18, I took the ferry from Levis to Quebec City. My goal is to reach St Simeon, where I will take another ferry to Rivière du Loup. From there, I will continue my journey eastward.
I am currently in Charlevoix, a region known for its scenic landscapes and rich culture. More precisely, I am in Les Éboulements, a village with a strange name that means "the landslides". Les Éboulements is a village with a unique topography, as it is located in the center of a meteorite crater that formed millions of years ago. The impact shaped the mountains and valleys that surround the village and offer stunning views of the St. Lawrence River and the Isle-aux-Coudres. Les Éboulements is also known for its agrotourism, as it has many farms (what about alpacas farm !! 😀) and gardens that produce fresh fruits, vegetables and flowers. You can visit the Jardins du Centre to pick your own raspberries and buy delicious pies.  You can also learn about the history and heritage of the village by visiting the Moulin seigneurial des Éboulements, a restored mill that dates back to 1790 and still produces natural flour. Les Éboulements is a member of the Association of Most Beautiful Villages of Quebec. Pretty cool, huh?
But these mountains also mean that I have to face some steep hills and strong winds. What a challenge! It's not easy to walk uphill with a backpack full of camping gear and supplies. But I am determined to overcome any obstacle and enjoy the beauty of nature.
Speaking of nature, I had a close encounter with a porcupine today. It was the first time I saw one in real life. I was filling my water bottle at a stream and when I turned around, I saw a furry creature with quills on its back. For a split second, I thought it was a very ugly cat. But then I realized it was a porcupine!
I was amazed and curious, but also a bit scared. What if it attacked me with its quills? What if it had rabies? What if it was angry that I invaded its territory? Luckily, none of that happened. The porcupine just walked away slowly, ignoring me completely. I breathed a sigh of relief and snapped a quick photo with my phone.
I wonder what other animals I will see on this trail. Maybe a moose? A bear? A beaver? A skunk? I hope they will be friendly and harmless, like the porcupine.
I don't have any problem camping on this trail. Most people are very friendly and helpful. Last night, I asked a neighbor if I could use their land to pitch my tent. They agreed and even offered me some water and a quiet night. I said quiet because they have 10 dogs. Nothing to be scary they are Coton De Tulear 💜.   They also told me some interesting stories about the history and culture of Charlevoix.
Tomorrow, I will head to La Malbaie, another charming town in this region. La Malbaie is a town that has more than two centuries of history, as it is considered the birthplace of resort tourism in Canada. It was here that the first white ships arrived with wealthy Americans who were looking for beauty and exoticism. It was here also that an iconic manor was built, which is now the five-star Fairmont Le Manoir Richelieu hotel, La Malbaie has a lot to offer for culture and entertainment lovers, as it hosts the Casino de Charlevoix, the Cité Mémoire Charlevoix, a multimedia experience that projects images inspired by the history of the region on the cliffs, and the Fééries de Charlevoix, a cabaret show created by Les 7 doigts de la main. La Malbaie also has many outdoor activities, such as golfing, hiking, biking, whale-watching and skiing. Two of its districts, Cap-à-l'Aigle and Pointe-au-Pic, are also members of the Association of Most Beautiful Villages of Quebec.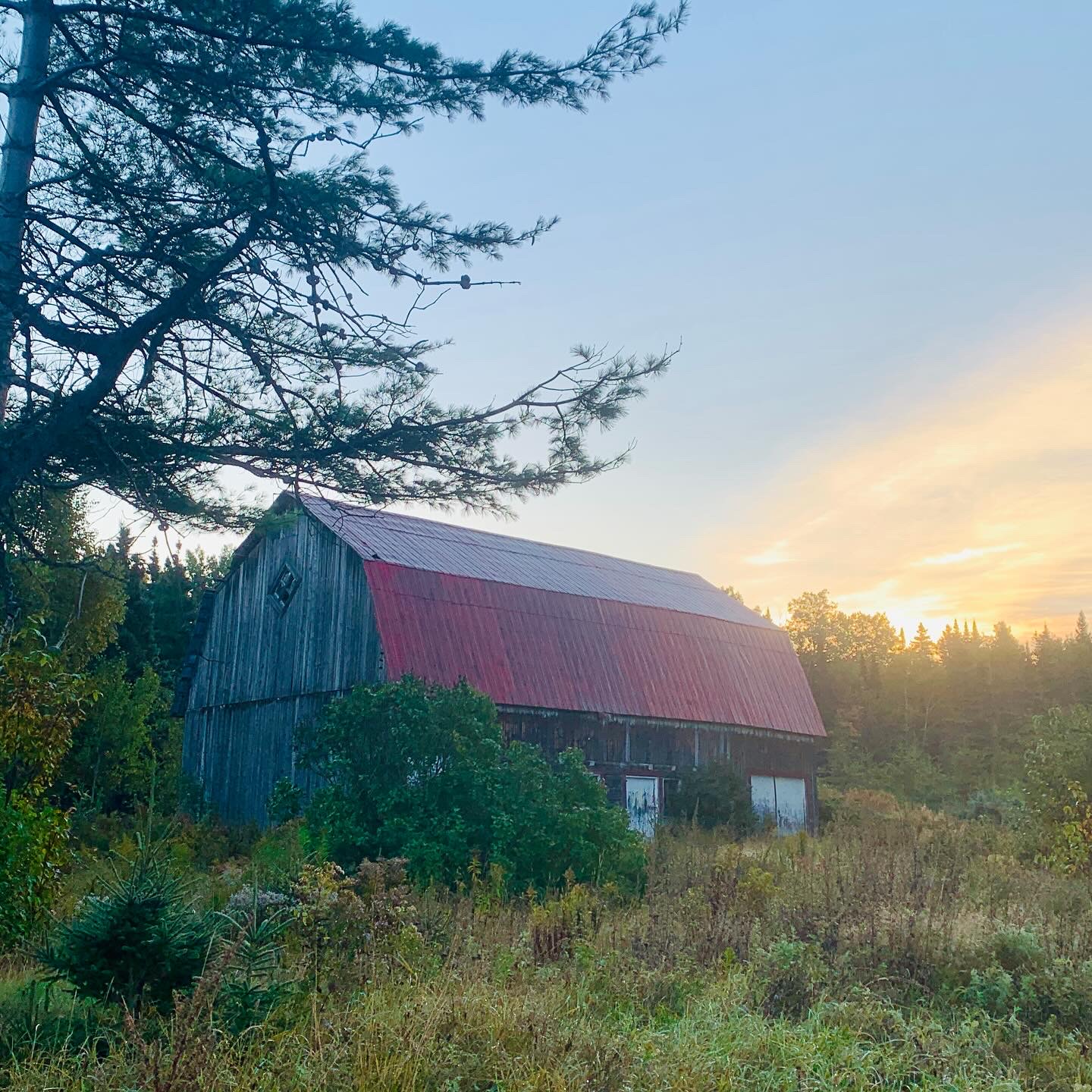 Then, I will reach the final stretch to St Simeon, where I will catch the ferry to Rivière du Loup.St Simeon is a village that is located on the north shore of the St. Lawrence River, opposite to Rivière-du-Loup. It is a popular destination for ferry trips, as it connects to both Rivière-du-Loup and Baie-Sainte-Catherine. St Simeon is also a great place to enjoy nature and wildlife, as it has many trails, parks and beaches. You can visit the Parc municipal de la Baie-des-Rochers, which has a waterfall, a suspension bridge and a picnic area. You can also go to the Parc national des Hautes-Gorges-de-la-Rivière-Malbaie, which is one of the most beautiful natural sites in Quebec. There you can admire the steep cliffs, the deep valley and the Malbaie River. You can also explore the park by hiking, biking, canoeing or kayaking.
The nights are getting colder here. It's around 4 degrees Celsius (39 Fahrenheit) at night. But it's still pretty comfortable. I have a warm sleeping bag and some layers of clothing. During the day, I walk in shorts and a long sleeve shirt  and I quickly get my body temperature up.
That's all for today, folks. Thanks for reading my post and following my adventure. Stay tuned for more updates and stories from the Trans Canada Trail. And don't forget to leave your comments and questions below. I love hearing from you!
Until next time,
Your friendly walker
Affiliate Disclosure
This website contains affiliate links, which means The Trek may receive a percentage of any product or service you purchase using the links in the articles or advertisements. The buyer pays the same price as they would otherwise, and your purchase helps to support The Trek's ongoing goal to serve you quality backpacking advice and information. Thanks for your support!
To learn more, please visit the About This Site page.