How to Get a Job in the Outdoor Industry
You know that sinking feeling you sometimes get when you have to leave the trail for civilized life? Imagine you never have to feel that again—because you have an awesome outdoor industry job that lets you live your passion daily.
It might sound like a pipe dream, but motivated hikers can and do find ways to channel their love for the outdoors into rewarding work. The outdoor industry is booming right now. Employment opportunities exist if you know where (and how) to look.
We spoke to Jenna Celmer and Ali Carr, moderators of the Basecamp: Outdoor Jobs & More Facebook group and hosts of the podcast Outdoor Dream Jobs, to get their advice for outdoor industry jobseekers. (Stick around to see our top picks for outdoor jobs to match any skill or experience level).
Q&A with Jenna Celmer and Ali Carr of Basecamp
Tell us about the Basecamp community and the Outdoor Dream Jobs podcast?
Ali Carr, a former Outside magazine editor, started Basecamp in 2017 when she was job-hunting within the outdoor industry.
Today, the group boasts nearly 20,000 industry insiders and is ground zero for outdoor industry job postings, freelance gigs, industry events, polls, crowdsourcing requests, networking opportunities, industry news, PR opportunities, and so much more.
The Outdoor Dream Jobs podcast provides listeners five jobs new to the market that week (with bonus insight from Jenna and Ali into the roles) followed by an interview to get behind the scenes with top outdoor industry employers like Patagonia, The North Face, or The Trust for Public Land, or industry veterans from athletes, to CEOs, to DEI experts.
Do you have a sense of how many users actually find jobs through the site?
Anecdotally, quite a few. While we have no formal mechanism to measure influence, we've received hundreds of messages from employers and job seekers alike thrilled with their personal results.
It's worth noting that journalists also find the group of incredible value when seeking to connect with key PR contacts for brands, athletes, or experts for outdoor-related news stories. The Basecamp group also has a robust freelance contingent, and we see many one-off roles posted in the group—for modeling, design work, consulting—that are not available elsewhere.
Seems like the outdoor industry is booming thanks to Covid. Do you have a sense of whether this is translating into more outdoor job opportunities?
Absolutely. The biking, paddling, fishing, and hiking industries, in particular, saw an incredible boom in 2020, and we expect this trend to apply to the backcountry skiing community as well. Minus a brief, seemingly industry-wide freeze in March, roles have remained steadily available, especially from key industry players (Trek, Yeti, The North Face, GearJunkie).
While the industry was not immune to layoffs —and we did see some businesses shutter— we saw many MORE savvy outdoor businesses pivot and increase job opportunities in the digital realms. Job seekers able to showcase skills in this arena (such as digital marketing, web design, e-commerce, graphic design, online community building/events, etc.) should have no problem finding exciting roles to apply for.
We have also seen the rise of the freelancer in this new economy, and remote, contract positions in areas such as graphic design and content creation abound.
However—roles ARE seeing more applicants than ever before due to a saturated job pool nation-wide, so we recommend tailoring resumes for each role and networking with abandon—which the Basecamp community also facilitates.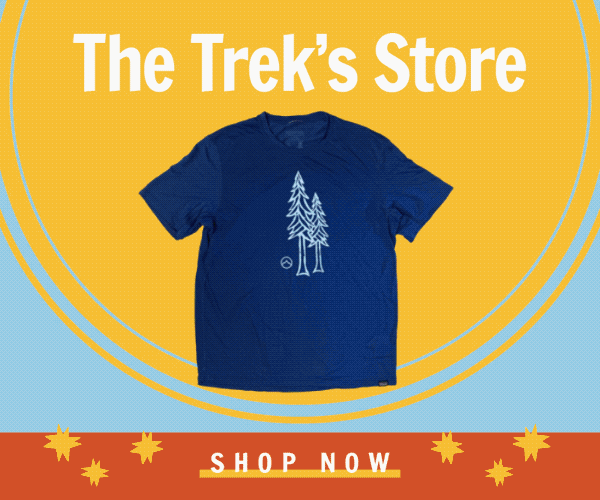 What are some of the coolest outdoor job opportunities you've seen on the site?
My (Jenna's) favorite part of my week is choosing podcast jobs because I find a position I didn't even know existed each week! This week I'm crushing on roles for content creation in Colorado, Climate Change activism in DC, and product design for women's mountain biking gear up in Canada.
Many people think of roles like trail maintenance or outdoor guiding when they hear "outdoor industry"—and there are certainly many of those, but the industry also requires UX designers, marketers, stylists, PR pros, product testers, community managers, merchandisers, HR experts, IT wizards, diversity champions, environmental stewards… the list goes on.
I also love how many internships are offered, providing entry-level opportunities for students or those hoping to break into the industry.
What advice do you have for job seekers in the outdoor industry?
Networking matters. The outdoor industry is SMALL, and opportunities may not make it to public job boards before being filled. Research the companies that align with your skills and values and do the work to connect with current employees to introduce yourself and ask questions. Even if they are not hiring at the current moment, raising your hand to clearly state your desire to work in a particular field or organization might just put your name at the tip of someone's tongue when a role does come up.
Letters of recommendation. Want to blow away a hiring manager? Ask someone who knows your character or work ethic well to write a letter on your behalf instead of simply listing them as a reference. Most people are happy to do this quick task if you're a good candidate, and it shows a level of proactivity and high candidacy that is hard to ignore while setting your application apart.
Beef up your digital-savvy. Applicants able to help retailers find success online will have no shortage of opportunity. Even if your core passion does not reside in the digital sphere, showcasing an understanding of this realm and how it can be leveraged to reach goals will impress any hiring manager.
Any differences in job-seeking strategy for the outdoor industry compared to other fields?
Passion counts more! The outdoor industry is value-based and led by people who care tremendously about both preserving and playing in our wild spaces and places. Smart job seekers will incorporate their own values and experiences in the outdoors into not only their cover letter but their online presence.
One tip from The North Face's Caleb Fields: exceptional candidates will be able to showcase a LinkedIn feed demonstrating which issues they care about and follow, as well as the activities, volunteer opportunities, and events they participate in—which can often say more than any resume.
How feasible is it to actually maintain a sustainable, decent-paying career in the outdoors?
Seasonal jobs are rife in this industry, and you will hear many industry veterans fondly remember their own starts in retail, at a ski resort, or as a guide—touting the relationships built in these roles as the platforms for their transition into more corporate, financially sustainable roles.
This is not an industry known for paying handsomely, and that's absolutely something Ali and I like to be transparent about. While there are many, many roles, especially with keystone brands, that offer great pay and benefits, many more are below what we like to see.
We believe that a shift toward wage transparency will begin the discussions needed to ensure this industry is viable for those seeking to live and work, oftentimes with families, in the often-expensive outdoor hubs companies are located in, such as Boulder, Colorado or Jackson, Wyoming.
Anything you'd like to add?
The outdoor industry is not only dreamy, it's filled with incredible people. Having said that, the lack of diversity in key leadership roles must be addressed. Through Basecamp, we hope to supplement the work of incredible BIPOC, women, disabled, and LGBTQIA+ leaders working to see parity in the outdoor industry workforce.
To ensure equal access to opportunity, we will be extending free or highly discounted spots to communities deserving of more representation as well as proactively working with these communities to ensure needs are being met.
Interview edited for length and clarity.
14 Outdoor Industry Jobs for Every Skill/Experience Level
Ridgerunner
The Appalachian Trail Conservancy hires ridgerunners each hiking season to act as the organization's eyes and ears on the trail. Ridgerunners educate thru-hikers about LNT practices and keep them up-to-date on local trail conditions. They also perform trail maintenance tasks and provide regular field reports back to ATC. Picking up trash, breaking up unauthorized fire rings, and cleaning privies are among the less-than-glamorous aspects of this job.
AMC Hut Croo
The Appalachian Mountain Club maintains eight full-service backcountry bunkhouses in the White Mountains known as huts. AMC hires workers to staff the huts during the hiking season, known affectionately as the hut "Croo."
Croo members keep the huts clean and stocked with supplies, prepare and serve meals, provide entertainment, and pack out trash. It's hard work—especially packing heavy supplies and garbage in and out—but Croo positions are coveted summer jobs.
Hostel Worker
Hiker hostels sometimes hire helpers to assist with cleaning, cooking, shuttling hikers, and other day-to-day tasks. Compensation often includes room and board. These positions are typically seasonal and last all or part of the peak thru-hiking season.
Outdoor Retail
Many nature enthusiasts get their start in the outdoor industry with an entry-level retail job. Working at an outfitter is a great way to meet like-minded individuals and stay in touch with the outdoors. Retail associate positions sometimes have the potential for upward mobility too.
Trail Maintainer/Conservation Crew
Trail maintenance is challenging, sometimes thankless work, often performed by teams of volunteers rather than paid professionals. That said, paid trail maintenance and conservation worker jobs do exist. Job duties include building and maintaining trails as well as ecosystem restoration tasks.
Camp Host
Salary: $500-$800 per month (plus a free campsite)
Typically you need an RV or some other sort of live-in rig to be a camp host. Camp hosts live onsite at developed campsites. They maintain the sites, greet guests, collect fees, answer questions, enforce rules, and generally be helpful. It doesn't pay much and is seasonal. However, this is a great, low-key job that lets you spend most of your time outside in scenic places.
Guide
Salary: $34K/year average*
If you're an experienced outdoors-person, you can work as a guide or instructor to help less-experienced outdoors-people explore the wilderness. Guides are in demand in outdoor sports like day hiking, backpacking, climbing, mountaineering, kayaking, and horseback riding. Being a guide takes talent: you'll need backcountry skills, first aid skills, and people skills, to name just a few.
Wilderness Therapist
Salary: $34K/year average*
In contrast to traditional guiding, wilderness therapy instructors lead clients on backcountry adventures with the goal of addressing mental, emotional, and behavioral challenges through an immersion in nature. This career path is a rewarding way to work outside while also making a difference in other peoples' lives. Some wilderness therapy jobs are open to high school diploma or Bachelor's Degree holders, but a Master's in psychology will help you to go farther (and earn more) in this field.
Nonprofit Work
Climate change advocacy, environmental justice, increasing diversity and access to the outdoors, ecological restoration… there are plenty of issues plaguing the great outdoors. Want meaningful work that makes a positive impact on the communities and places you love? Consider working for a nonprofit that addresses an issue you're passionate about.
Nature Writer/Photographer
Writing about and taking pictures of nature stuff is an excellent way to make your living outdoors. You don't necessarily need extra schooling for either career path, though it can certainly help. Both careers require you to have a specific skill set, though, and professional photography requires expensive equipment. Outdoor writers commonly specialize in copywriting, content creation, or journalism. Outdoor writers and photographers may work for one company or own their own freelance business.
Park Ranger
Salary: $45K/year average (for NPS ranger)*
This is the first job most people think of when they imagine a career in the outdoor industry. National and state park ranger jobs are typically insanely competitive and difficult to get. However, the job description and government benefits are well worth the effort to land a permanent position. Duties can include everything from leading guided hikes to staffing the desk at the visitor's center. If you want a more immersive wilderness experience, look for a backcountry ranger job. Backcountry rangers spend more of their time on conservation efforts, search-and-rescue, LNT education, and other outside-centric tasks.
Forester
Foresters specialize in the management of, you guessed it, forest ecosystems. Government agencies, private logging companies, academic research institutions, and nonprofits all hire foresters. Although foresters can find themselves in desk jobs, it's common to spend a good chunk of time in the field.
Field Research Technician
Salary: $38K/year average
Environmental scientists, geologists, biologists, and ecologists all spend significant time working in the field. The work can be challenging, but i's very fulfilling for those with a passion for science.
The catch: you typically need specialized schooling for positions like these. Some research expeditions hire entry-level technicians who don't need any higher education. However, you'll typically need at least some college (ideally a Bachelor's Degree in a related field). There's plenty of upward mobility in science fields, but advancement is often contingent on getting a postgraduate degree.
Corporate
Outdoor companies need administrators, graphic designers, IT specialists, product designers, marketers, and other corporate positions, just like any other company. Working for an outdoor brand will help you stay in touch with fellow outdoorsy folks. That way, even when you're off-trail, you still maintain a strong connection to that community.
*Based on estimates from Glassdoor.com.
Resources for Outdoor Industry Job-Seekers
Check out the opportunities to get involved with The Trek.
Affiliate Disclosure
This website contains affiliate links, which means The Trek may receive a percentage of any product or service you purchase using the links in the articles or advertisements. The buyer pays the same price as they would otherwise, and your purchase helps to support The Trek's ongoing goal to serve you quality backpacking advice and information. Thanks for your support!
To learn more, please visit the About This Site page.