Lessons Learned from My Long Trail Thru-Hike Attempt
Earlier this fall, I spent twelve glorious, painful days attempting an end-to-end thru-hike on Vermont's Long Trail as my first-ever solo backpacking trip. I started in Williamstown, Massachusetts, and hitched into Warren eleven days later, where I eventually decided to end my hike.
Mentally, I was not ready to leave the trail behind. But a metric butt-ton of rain, heavy winds, and slippery conditions—not to mention my non-negotiable 21-day timeline—had me stuck between a rock and a hard place (thankfully, not literally).
I've been back home in New York City for a few weeks now. Not a day has gone by where I haven't thought about my time on the Long Trail. It was a beautiful experience, and I learned so much from it. If I had the chance to time-travel back to my naive pre-trail self, here's what I'd tell past-me to do differently and what I'd keep the same.
What I'd Do Differently
Take your time. Actually, take more time than you think you need. No, even more than that.
The average time to complete an end-to-end hike of the Long Trail is 21 days. I'm an average person—relatively fit, in fact—so past-me reasoned that 21 days would be plenty of time. But if I'd given myself more time, I could have waited out the storms in town and gone back out when they passed.
Instead, with only 21 total days to hike, I couldn't afford more than one zero day. Short of night hiking, which I was decidedly against, my daily mileage to compensate for multiple zeros would have become insurmountable with the rugged northern terrain ahead.
Logistics aside, I advocate for taking your time because… well, it's more enjoyable. Even though my experience was fun overall, I always had that little nagging voice in the back of my mind telling me that if I didn't make miles, I'd never finish in time.
On resupply days, I felt the clock ticking as I rushed to get back to the trail. It would have been far easier on my body, too, if I could've taken some lighter-mileage days toward the beginning rather than going hot out the gate with 13 and 14 miles my first two days.

I shouldn't have been so stressed about mileage. Obviously, some people only get a certain amount of vacation time in which to hike. I didn't ask for more time off, but even if I had and my workplace couldn't accommodate another week, I could have tackled the Long Trail in sections like so many other hikers I met out there.
Factoring in fun time—a few zero days, more downtime at shelters, and a cool blue-blaze or two—I think my ideal thru-hike would've been about 30 days. This goes hand-in-hand with my next point.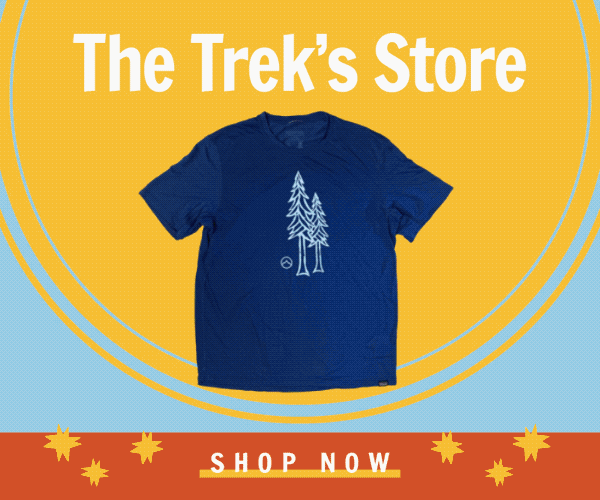 Don't place your sense of worth on whether or not you complete a thru-hike.
Going into my first thru-hike attempt, I felt like I had a lot to prove. Of course, this was mostly in my own head. I doubt my friends and family—or even strangers on the internet—were judging me based on my ability to complete an end-to-end in 21 days. But, as always, I was my own biggest critic. If I didn't make it to Journey's End, I thought it would prove that I was weak or incapable. It was as if the trail was a competition and I needed to win, or else I couldn't rightfully call myself a long-distance hiker.
Turns out, I got a lot more out of my experience not completing the full 273 miles than I expected. I still gained valuable experience and met some amazing people. I learned that a thru-hike is not a win-lose game. There will be circumstances out of your control, and you can only meet the challenges as they come.
When I felt unsafe climbing slippery rocks in a storm above tree-line alone, I trusted my gut and got off trail at the next road crossing. I can't regret that decision because it potentially saved me (and my would-be rescuers) from a dangerous situation.
This experience only left me wanting more. I can't wait to get back out and finish those remaining 116 miles knowing I'm even stronger than before.
Train for backpacking by, you know, actually backpacking.
..
Nothing will get you in shape for a long-distance backpacking trip quite like hiking uphill and downhill while wearing a heavy pack on your back. That sounds like a Captain Obvious quote, but I didn't quite understand this maxim before I hit the trail. As a lifelong athlete and fairly active human—even, for the most part, during quarantine—I didn't think fitness would be an issue.

But no gym, no excuses. I wish I had loaded up my backpack and done a bunch of step-ups on a chair in my apartment every day. Or, I could have taken my pack to Central Park and climbed up and down some stairs for an hour or two before work. Short of actually hitting the trail and getting used to the ups and downs, that exercise alone could have strengthened my hamstrings and quads enough to save my poor knees the torment of my first few days on trail.
Next time I head out on the Long Trail, I'll also start out wearing knee braces. This blog post from Day 5 captures my unbridled amazement that they… actually work? Who knew?
Wear merino wool everything. 
My hiking outfit—polyester brand "workout" leggings and a long-sleeve shirt—smelled awful after the first few days. This is bound to happen to some extent. You're sweating, not wearing deodorant, and periodically getting rained on without the ability to fully dry your clothes.
"Duh," you say. "Of course your clothes smelled!"
But my hiking buddy, Bartman, wore merino wool base layers and was better off than I was, even though I camp-washed my clothes halfway through and he didn't. I did have merino wool underwear and sports bras, and those were comparatively less rank than my shirt and leggings. Next time I go out for longer than a week, I'll splurge a bit on some high-quality merino. I'm sure everyone I meet on trail will be relieved.
End the brutal war between big toes and shoes.
I lost both of my big toenails (R.I.P.) and I'm still bitter about it. My Salomon Men's XA Pro 3D Trail-Running Shoes were slightly too big, which I thought would be perfect because I'd been warned that feet tend to swell during a thru-hike. But my feet didn't swell, so every time I went downhill, they slid forward. The momentum jammed my big toes against the fronts of my shoes. This was no bueno.

If I could do it again, I would buy women's trail runners rather than men's. To be completely honest, I chose the men's mainly because of the black-on-black color scheme. But I'd bet the women's shoes would have fit my feet better. That should have been my main concern when making the purchase. While I'm at it, I might have gone for something a little grippier. I slipped a bunch of times on rocks and roots, which could have just been par for the course. I wonder if something like the Salomon Speedcross 5 would have helped me feel more sure-footed.
For added convenience (read: maximum laziness), consider the Ursack Opsack.
The last thing I wanted to do after a long day of hiking in the rain was hang my bear bag. Throwing that rock-filled pouch up in the air over and over again until it drapes perfectly over a high tree branch is just not as much fun as it sounds when cold rain is whipping you in the face.

One night, mice shimmied down the line and got to my bag. They chewed a few small holes, but luckily didn't fully commit. None of my food was touched. Even on the few nights I slept in four-walled shelters where bears weren't as much of a concern, I worried the mice—ubiquitous in shelters everywhere—would smell my food and expand those little chew holes. 
Bartman didn't have this problem. He brought the mouse-proof Ursack Major, durable enough that mice can't chew through it, and an OPsak odor-proof barrier bag. He wasn't worried about animals getting into his food, even on the night I lay awake listening to large animal activity outside my tent, sure the bears had gotten the best of my amateur hang. If I'm going to splurge on a new piece of gear for my next Long Trail section, it will probably be the Ursack.
What I Would Do Again
I had 99 problems, but food wasn't one.
Choosing to resupply in towns rather than sending mail drops was the perfect choice for me. I wasn't very meticulous with my calories, I don't have any dietary restrictions, and there were plenty of accessible grocery stores along the Long Trail. Donning my face mask and perusing the local Price Chopper for delicious sugary snacks was one of those small joys that's only joyful when you've been on trail. I had the chance to pick up items I'd been craving (Pop-Tarts, PB&J) or that I'd seen other hikers eating and been envious of (Cosmic Brownies). No regrets there.

Another common prep question is: Will I bring a stove or cold-soak my meals? I'm someone who loves a warm meal at the end of the day, especially since my late-September timeframe brought with it some chilly nights. I also wasn't too worried about my base weight. As a newbie, I decided I would rather have some home comforts than save a few ounces.
My instinct turned out to be correct. I looked forward to my meals each night and never went to bed disappointed. Bartman, who'd chosen to go stoveless and cold-soak his meals, mentioned a few times how much tastier my dinners looked (and smelled).  My verdict is: bring a stove. Because you're worth it.
My gear performed great and was worth the price tag.
I wrote a blog post before leaving for the trail about my gear and why I chose it. For the most part, I chose pretty well if I do say so myself. My Big Agnes Fly Creek 2 tent and Gossamer Gear Mariposa pack served me well—no complaints there. A special shout-out is in order to my NEMO Rave 15 sleeping bag, which kept me toasty even on the coldest night on trail, which clocked in around 25 degrees.
While some people recommended I change out my foam Z Lite sleeping pad, I don't think I need an inflatable one. I'm not a side-sleeper so I had no problems with hips or shoulders digging into the ground. Not to mention, inflatable sleeping pads are noisy (something I learned firsthand from tenting near a few inflatable sleeping pad users).
My Anker battery pack lasted the entire twelve days on a single charge. Granted, I kept my phone on airplane mode during the day and only used it to check Guthook and take photos. Still, the peace of mind that came with having plenty of juice was worth the extra weight.
But not all game-changing "gear" needs to be expensive.
Camp shoes. One of my favorite, most clutch items was my $20 pair of Crocs. I can't put into words the relief of taking off your hiking shoes after a long day. Bringing Crocs allowed me to air those puppies out, chill them in a cold stream without walking barefoot on rocks, and avoid shoving my sore feet hastily into my hiking shoes to exit the tent for a nighttime pee. Camp shoes are not a necessity, but I'm thoroughly sold on the concept.
Pack liner. I didn't bring a pack cover for the rain, relying instead on an 18-liter trash compactor bag to keep my stuff dry. This setup worked perfectly; nothing inside my pack got wet, even after two and a half days of downpours. I had to buy these babies in a 100-count box, so I now have one for each of my future 99 backpacking trips.
Earplugs. Yes, the cheap bright-orange foam kind. I wore them almost every night to drown out the sounds of sleeping pad rustling, critters romping around outside my tent, and the creepy wind howling during a nasty storm on my last night on trail. My sleep quality is directly proportional to my attitude, both on trail and in life. Earplugs gave me the gift of blissful ignorance about the outside world, which helped me shut my brain off and get some well-deserved z's.
Affiliate Disclosure
This website contains affiliate links, which means The Trek may receive a percentage of any product or service you purchase using the links in the articles or advertisements. The buyer pays the same price as they would otherwise, and your purchase helps to support The Trek's ongoing goal to serve you quality backpacking advice and information. Thanks for your support!
To learn more, please visit the About This Site page.