2021 PCT Long-distance Permits Will be Issued; Portal to Open January 19
The Pacific Crest Trail Association (PCTA) announced on January 5 that 2021 PCT Long-distance Permits will be issued at normal levels starting January 19th at 10:30 am PT.
The decision from the USDA Forest Service follows months of uncertainty over the fate of the 2021 hiking season amid concerns regarding COVID-19. In an extraordinary move, PCTA announced last fall that they would not open the 2021 permit application in October as originally planned. "Because of the ongoing pandemic, we don't know whether it'll be safe to hike or ride long distances next year," the PCTA said in a blog post on August 25.
The organization said at the time that they would continue to monitor the situation and would announce a decision by January 15, 2021. The Forest Service's decision today to move forward with 2021 PCT Long-distance Permits came after extension deliberations with the PCTA and federal and state land managers.
Permits were never officially canceled for the 2020 hiking season.
Throughout the pandemic, PCTA has consistently advised hikers to stay off the trail. As the outbreak exploded in March, the organization implored hikers to voluntarily cancel their long-distance trips. Many hikers, though not all, heeded this call.
Although PCTA strongly advised hikers to stay off the trail, the Forest Service, which formally administers the trail, did not elect to cancel 2020 permits. The agency did issue a statement in late March warning hikers that extensive public land closures at the time would make it impossible to complete a thru-hike.
Ongoing Pandemic Concerns
Despite the recent vaccine rollout and today's move to issue 2021 PCT Long-distance permits, PCTA cautions that the pandemic still poses a significant threat. The organization continues to recommend that 2021 hikers consider postponing their hikes. This is especially true for those who are unwilling or unable to change their behaviors to avoid transmission.
According to the announcement, "well over a 300,000 people (sic) have died from COVID-19 in the United States. We don't take this lightly. A new, more contagious variant of the virus has been found in Southern California and could potentially drive case numbers upward. If you are not prepared to change your behavior to lower the risk to yourself and those around you, this is not the time for a long-distance trip on the PCT. Please postpone your trip."
Outdoor transmission of COVID-19 is low and hiking is in general considered a low-risk activity because good ventilation and plenty of UV work against the virus. However, the risk of transmission increases substantially when hikers enter towns for rest and resupply.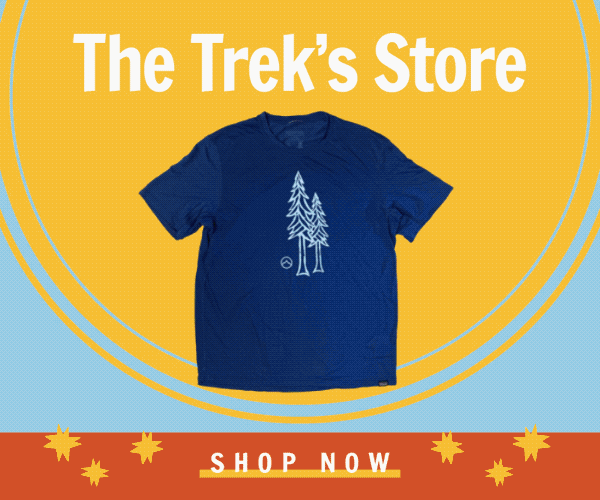 To make matters worse, many trail towns are remote, isolated, and lack robust healthcare services. Furthermore, many have aging populations, leaving them more vulnerable to potential outbreaks than other areas. Injured hikers could also tie up valuable emergency services that are already spread thin due to the pandemic.
According to the PCT, "if you're not willing to go farther between resupplies and give up some of the social experience of a long-distance trip in the face of this deadly virus, you should avoid long-distance travel during the pandemic." The organization recommends that high-risk individuals postpone for their own safety.
Considerations for 2021
Anyone who applies for a PCT Long-distance Permit is tacitly agreeing to obey all local, state, and federal regulations. This includes mask mandates, travel bans, and other directives relating to the pandemic. For instance, travelers arriving in California from out of state are currently required to quarantine for 14 days.
Per the announcement, hikers should also be advised that "permits may be canceled if state restrictions limit backcountry travel." It is always wise for thru-hikers to hit the trail with a contingency plan if things don't go to plan. This is especially true during the pandemic.
Hiking this year will not be a traditional thru-hike experience. Reduced levels of trail maintenance will make completing a long-distance journey on the PCT especially challenging. Hikers should also expect less socialization and less trail magic this year. They should limit group sizes to less than six and try to travel only with members of their own households. Standard pandemic best practices, like wearing a mask, social distancing, and frequent hand-washing, continue to apply on-trail.
Read up on PCTA's Guidance for Visiting the PCT During the COVID-19 Pandemic page for up-to-date information on the pandemic and safety tips.
Community and Controversy
Per the PCTA: "The PCT community has incredible compassion, and we know there are people who can travel long-distances with relatively low risk to themselves and others, but it will take some extra time and effort. Anyone planning a 2021 long-distance hike should only do so if they're able and willing to take necessary steps to reduce the risk of spreading COVID-19."
Today's news will be welcomed by aspiring hikers who have been in limbo since the permit application was delayed last fall. It will undoubtedly also stoke controversy. Last year, the pandemic restrictions sowed deep divisions in the backpacking community (as in the broader society) that have persisted to this day.
Perhaps acknowledging the inevitability that many people will hit the trail this year, with or without PCTA's blessing, the organization today called for caution and restraint among thru-hikers, rather than the zero-sum cancellation of thru-hiking in 2021. The Appalachian Trail Conservancy made a similar move in November, recommending that hikers carefully weigh the risks of hiking and register their hikes rather than asking them to stay away altogether.
In keeping with this theme, PCTA left hikers with a restrained message of hope. "Please, make smart choices in 2021, consider the safety of others and have a wonderful year on the trail!"
Read the PCTA's announcement here.
Affiliate Disclosure
This website contains affiliate links, which means The Trek may receive a percentage of any product or service you purchase using the links in the articles or advertisements. The buyer pays the same price as they would otherwise, and your purchase helps to support The Trek's ongoing goal to serve you quality backpacking advice and information. Thanks for your support!
To learn more, please visit the About This Site page.