A Complete List of Individual Permits Needed to Hike the PCT
Every (normal) year, prospective PCT thru-hikers queue up in an online waiting room to apply for a PCT Long-distance Permit. This interagency pass is aimed at trail users who plan to traverse 500 or more continuous miles on the Pacific Crest Trail. It's intended to replace dozens of individual permits that would otherwise be needed to cross the patchwork of state and federal lands that comprise the PCT.
Thousands of people apply for permits each year, so getting one, especially one with a start date and location that works for you, is increasingly difficult. Furthermore, in 2020 the PCTA discouraged thru-hikes and long-distance travel on the PCT during the COVID-19 pandemic and did not open the application portal for 2021 permits.
PCTA has not yet decided whether to issue permits for 2021, though the organization is expected to announce its official policy by January 15, 2021.
Although the Long-distance Permit system makes thru-hiking the PCT logistically easier, it's still entirely legal to thru-hike the PCT using individual permits. If you're interested in how the process would work, we've compiled a detailed list of all individual permits along the PCT. There are about 20 of them, so brace yourself for a few headaches if you choose to take on this daunting task.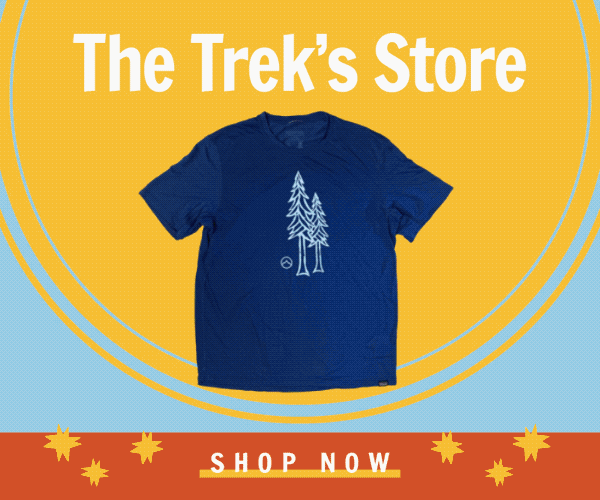 This list is adapted from a recent article on Triple Crown Trail permitting by Clay Bonnyman Evans. Interested in learning more about the nitty-gritty of thru-hiking permits? Check out Uncertainty and Strife: Thru-Hiking Permits in the Time of COVID-19.
Food for Thought

Soapbox time. Anyone planning to bypass the PCTA's permit system and opt for individual permits should carefully consider the potential risks to themselves and fellow community members. We don't yet know how the pandemic will shape up in 2021, but it's increasingly clear that COVID-19 will continue to pose a significant threat for at least part of the year.
It's also worth noting that, in shunning the Long-distance Permit, you're opting out of a system that's designed to reduce environmental degradation due to overcrowding. In 2021 and beyond, follow Leave No Trace principles and strive to minimize your impact on the trail (cue stern finger wag).
Complete List of Individual Permits for the PCT
Note: PCT miles are approximate.
California 
Permit: To use a stove, lantern, or campfire outside developed campgrounds or recreation areas
PCT miles: All of California
How to get it: www.preventwildfireca.org/permits
Notes: Required even for those with PCT Long Distance Permit
Permit: Wilderness & Visitor Permit; required for dispersed camping (i.e., outside developed campgrounds).
PCT miles: 13.8-53.1
How to get it: www.fs.usda.gov/clevelandNotes: As of Oct. 9, 2020, all dispersed camping is prohibited in the CNF due to COVID-19.
Developed Camping Permit: Required for camping at Lake Morena (mile 20), Cibbets Flats (32.6), Boulder Oaks (26), and Burnt Rancheria
Fee: Free
Where to get it: CNF website
Notes: As of Dec. 3, campgrounds in CNF are closed.
Permit: Entry and camping
Fee: Free
PCT miles: 167.2-190.5; 193.5-205
How to get it: Available via self-service 24 hours a day at San Jacinto State Park headquarters in Idyllwild. Wilderness permit also available at San Bernardino National Forest website.
Notes: San Jacinto Wilderness (federal) and San Jacinto State Park (state) honor each other's free day-use
permit. Camping is free in San Jacinto Wilderness, $5 per night in San Jacinto State Park.
Permit: Entry and camping
Fee: Free
PCT miles: 1.8 miles in National Forest areas from 234.8-236.6 (Not required for Bureau of Land Management areas)
How to get it: San Gorgonio Wilderness Area website
Permit: Entry and camping in John Muir Wilderness, South Sierra Wilderness, Golden Trout Wilderness, Sequoia National Park, King's Canyon National Park, Yosemite National Park
Fee: Must apply to determine
PCT miles: 703.4-1016.9
How to get it: recreation.gov website. Walk-up permits available at Eastern Sierra Visitor Center in Lone Pine (currently closed)
Notes: Issued no more than five days in advance of travel. Must specify dates and locations of projected daily campsites. Entry/exit points for permit are Kennedy Meadows (south) and Sonora Pass (north). Quotas on permits for each entry point from May 1-Nov. 1.
Yogi's advice: At recreation.gov, choose "Permits," then "Inyo National Forest," then "Explore Available Permits." Permit type is "overnight," and hikers must select the date they will leave Kennedy Meadows. Choose "Book Now," then fill in personal information and choose "Sonora Pass" as exit. Hikers must then project daily campsites. If the date under Kennedy Meadows start date is "W" instead of a number, hiker must obtain "walk-up" permit in Lone Pine.
Permit: Camping; valid for a single continuous trip through the wilderness
PCT miles: 997.1-1010 (approximately; last
How to get it: through recreation.gov or at the Bridgeport USFS Ranger Station.
Permit: Camping, April 1 to November 30
Fee: Free
PCT miles: 1021-1041.7 (intermittent)
How to get it: Stanislaus National Forest website
Permit: Entry and camping
Fee: Free
PCT miles: 1095.5-1117.2 (intermittent)
How to get it: Reservations available at least one day in advance at www.recreation.gov. Self-issue permits available at major trailheads in summer.
Permit: Camping
Fee: Free
PCT miles: 1346.3-1365.5
How to get it: Park website
Notes: Not needed if camping at Warner Valley Campground or hiking through park.
Permit: Camping
PCT miles: 1562.9-1580
Fee: Free
How to get it: Kiosks at Weaverville and Shasta Lake ranger stations. Weaverville Ranger Station: 530-623-2121
Oregon
The PCT Oregon website offers a wealth of information about the trail in Oregon, including permit information and specific strategies for hiking without a PCT Long Distance Permit.
Registration: Backcountry camping
Fee: Free
PCT miles: 1814.7-1847.8
How to get it: Self-register upon entry. Thru-hikers do not need a permit.
Permit: Hiking and camping from Memorial Day weekend until Oct. 31
Fee: Free
PCT miles: 1890.7-1906.2
How to get it: Deschutes National Forest website
Deschutes National Forest
Permit: Entry
Fee: Free
PCT miles: 1907.9-1930.7
How to get it: Self-issue upon entry
Permit: Camping in Three Sisters, Mount Washington, and Mount Jefferson wilderness areas, May 28-Sept. 24, 2021
Fee: TBA
PCT miles: 1930.7-1997.1
How to get it: recreation.gov or at area ranger stations during regular operating hours. Permit reservation fees still apply for in-person permit requests. Available date TBD (April 20 in 2019).
Mount Hood Wilderness
Permit: Entry between May 15-Oct. 15
Fee: Free
PCT miles: 2087-2114.7
How to get it: Self-issue at trailheads
Mark O. Hatfield Wilderness
Permit: Wilderness entry between May 15-Oct. 15
PCT miles: 2129.1-2141.8
How to get it: Mount Hood National Forest website
Washington
Permit: Entry and camping in Indian Heaven and Mount Adams wilderness areas
Fee: Free
PCT miles: 2201-2214 (Indian Heaven); 2231.4-2250.3 (Mount Adams)
How to get it: Self-issue upon entry
Permit: Entry and camping in Goat Rocks, William O. Douglas, Norse Peak, Henry M. Jackson, Glacier Peak, Alpine Lakes, and Pasayten wilderness areas
Fee: Free
PCT miles: 2257.8-2653.1 (does not include North Cascades National Park)
How to get it: Self-service upon entry to each wilderness area
Mount Rainier Wilderness Area
Permit: Camping, May-September
Fee: $20
PCT miles: 2313.3-2324.1
How to get it: Mount Rainier National Park website. Reservations open March 15 for 2021 summer season.
Permit: Entry and camping
Fee: Free
PCT miles: 2570.3-2588.2
How to get it: Park website. Reservations can be made for first 60 percent of backcountry camp capacity; remaining 40 percent by walk-up at Golden West Visitor Center, Stehekin, Wash.
Permit: Entering Canada via the PCT
Fee: Free
How to get it: Clearly and legibly fill out this form and email it to PCTA at the address provided. You will need to provide a high-quality scan of your passport and another form of government ID along with the form. Allow at least eight to 10 weeks for your application to be processed.
Notes:

If you plan to enter Canada via the PCT, this permit is required even if you have a Long-distance Permit.
This permit allows you to enter Canada on foot via the PCT. It DOES NOT let you walk back across the border into the United States. To enter the United States from Canada, you must use an official border crossing and present your passport.
The PCT officially ends at the US-Canada border. The t nine miles of trail to Manning Park Resort are technically a spur trail. You don't have to enter Canada or hike these miles to complete your thru-hike officially.
In 2020, the US-Canadian border closed due to COVID-19, and permit applications were suspended. It is not yet clear whether entry into Canada will even be legally possible in 2021.
Affiliate Disclosure
This website contains affiliate links, which means The Trek may receive a percentage of any product or service you purchase using the links in the articles or advertisements. The buyer pays the same price as they would otherwise, and your purchase helps to support The Trek's ongoing goal to serve you quality backpacking advice and information. Thanks for your support!
To learn more, please visit the About This Site page.