A Non-Exhaustive List of Things That Scare Me About the PCT
Hello there! I'm still months away from actually setting a foot on the trail but I have a confession to make. Now I've gotten my permit, I have PCT-brain. All my waking hours are spent thinking about, talking about, and researching the trail. My work is neglected and my relationships suffer. I wish I could fast forward in time but I can't, so I'm writing this blog instead.
In my previous blog, I talked about how I'm going to thru-hike the PCT despite being a scaredy-cat. The dangers are what make the trail an adventure of a lifetime, right? Right?! Anyways, I thought I would compose a list of things that scare me, which may or may not be grounded in reality. Then when I've finished the hike I will write another blog reflecting on how I actually fared with them. Whether you are a newbie like me or an experienced thru-hiker, I would love to hear your reflections and tips in the comments!
Things That Scare Me About the PCT
Snakes and critters. The most dangerous animal in the Netherlands is a tick. Lyme's disease is no joke, so this is not to be underestimated. But we do not have poisonous spiders, snakes, or scorpions. The Californian desert has all of the above. This will take some adjusting.
Bears and mountain lions. The biggest animal in the Netherlands is a deer, the biggest carnivore is a fox (although we do have about 3 wolves in the east of the country). So yes I am a bit nervous about sharing a space with large carnivores like bears and pumas!
Cold. I'm starting my hike in May and will therefore enter the Sierras during the full summer season. But I am still crossing some high passes, may encounter freezing rain in Oregon, and will enter Washington late in the season. Plenty of opportunities for being cold or even hypothermia!
Heat. With a May start date, the desert will be nearing soaring temperatures. 2021 hikers even encountered a couple of heatwaves. Proper hydration and staving off heat exhaustion will be a challenge.
Falling off a mountain. The Netherlands is as flat as the pancakes we like to eat. I have some mountain experience in other European countries but nothing compared to the high peaks of the PCT. And I have definitely read some horror stories about steep ridges.
Drowning in a river. Hiking later in the season means most of the snow will have melted. The positive thing about this is no post-holing! The negative thing is that innocent little mountain streams will have turned into raging rivers that I have to cross.
Getting lost. Taking a wrong turn and having to backtrack sucks. Getting lost in the wilderness is a different story and a far more dangerous story.
Injuries & disease. The lack of personal hygiene on trail and having to use untrustworthy water sources can result in some annoying diseases, like norovirus or giardia. Hiking for 5/6 months on end can also result in some serious overuse or other injuries.
People. Unfortunately being a woman in 2021 still means I have to be extra careful. On trail there might be sketchy people, either in the form of the person who gives me a ride, another hiker, or just a random person looking to stir up some trouble.
Being in my tent in the dark. Most of my hiking experience has been in the North of Sweden. Because of the midnight sun, it never gets dark there at night during the summer. Somehow this makes noises around your tent at night a lot less scary.
But I'm still excited about the challenge!
I hope I'm not putting anybody off hiking the PCT by listing my scares. That's definitely not my intention. Being responsible for your own safety on a hike is exhilarating and it makes your confidence go through the roof. I love it. It's all about making smart decisions that work for you. The things listed above are mostly scary because they could put an end to my hike. But I'm excited about the challenge. Writing this blog has actually been therapeutic for me because now I can make a plan to deal with these dangers. Looking forward to reading your comments! Also, mum, if you're reading this: I will be fine, I promise.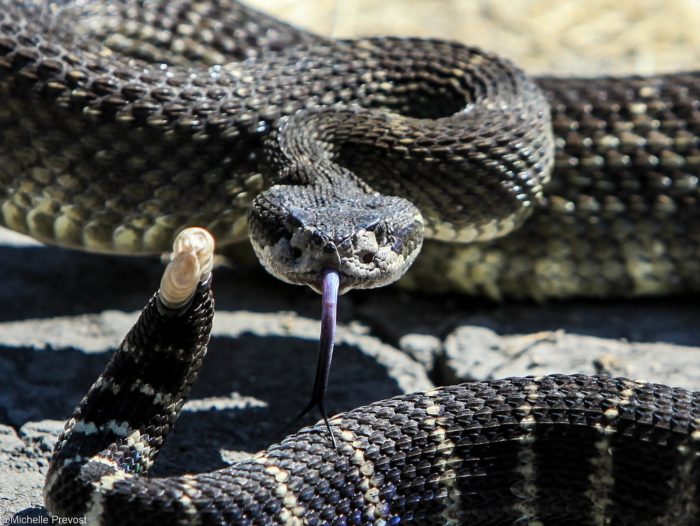 Affiliate Disclosure
This website contains affiliate links, which means The Trek may receive a percentage of any product or service you purchase using the links in the articles or advertisements. The buyer pays the same price as they would otherwise, and your purchase helps to support The Trek's ongoing goal to serve you quality backpacking advice and information. Thanks for your support!
To learn more, please visit the About This Site page.
Comments
5
Kelly,

Thanks for writing a blog about your PCT trip this summer.
I backpacked the John Muir trail earlier this year. It was difficult but very amazing.
My career involved working in the mountains east of Salt Lake City. Many wildlife encounters such as a rattle snake six inches from my ankle.
An adult male cougar that ran away after our eyes met. Bob cats, badgers, moose and some Bear (Yellowstone trails).
You already know this but a mother animal protecting her young will defend them.
I was camped alone by a stream and some steep area below a large snowfield on the JMT. A rock slide woke me up. I just hoped the rocks would not come near my tent.
From other blogs I've read, seems that most PCT'ers develop a trail family. That can serve as a bit of protection especially for a women.

Larry A.

Thank you for sharing! I'm both scared and excited about these wildlife encounters!

I think about all of these things and get pretty freaked out but let's do this! Thanks for the honestly! My start date is April 14th! I wish ours were closer so we could be gal pals

Yesss we'll be fine! I would love to be gal pals. Who knows – we might end up meeting anyways. The trail provides 🙂