Desert Days
Mount Laguna-Paradise Valley Cafe (Miles 42-151)
WE ARE DOING IT!!!! Trail life is feeling like the new normal and I am NOT complaining about it! We are crushing good mileage daily, having SO MUCH FUN, and enjoying this new way of life. The trail has already had its ups and downs (which is to be expected), but overall this has been an extremely joyful experience.
Things I Have Loved So Far
⁃ The "tramily" (trail-family) I have found; I genuinely couldn't have asked for a better group of people. We all found each other by happenstance at a table in Mount Laguna waiting out a storm. I am endlessly thankful for a group that makes the hard days easier and the great days even more incredible.
– I no longer know if my legs are tan or dirty. Probably just both. It's fantastic.
⁃ The terrain is different every day and never any less beautiful. My favorite thus far has been walking through the desert stretches with giant boulders in the hills.
⁃ COWBOY CAMPING IS SO FUN!!!!! Highly recommend, and it makes packing up in the simpler and faster.
⁃ The wildflowers! There is so much variety and color as well!
⁃ The tramily all has trail names!!!! We all cheer "A baby is born" as it happens;)
⁃ Dinner at camp after a long day is such a simple thing that makes my day!
⁃ The conversations out here are so deep and real. Hiking brings out the best conversations.
⁃ Crossing the 100 mile mark with everyone was a surreal experience. Gave me chills! It was a great celebration!!!
⁃ All the laughing and smiling I get to do out here. It's such a joy to live so simply. Walk, eat, sleep, talk, repeat is a good way to live.
⁃ THE TRAIL MAGIC! My goodness people are incredible. I was sitting outside a post office and a woman handed me a 20 and said it was for dinner with a huge grin on her face. Kindness is in this world, and I have seen it so evidently out here!
⁃ Hitches have been super easy and so fun to chat with all the people who give us rides! It's been good experiences so far!
⁃ Town days are such a joy. Julian was incredible, get the pie. That is all I have to say;)
⁃ Montezuma valley market is a MUST if you need resupply. Awesome people and the yeti makes for some sick pictures!
⁃ Eagle rock is as cool as it looks in the pictures. The meadow walk approaching it is magical!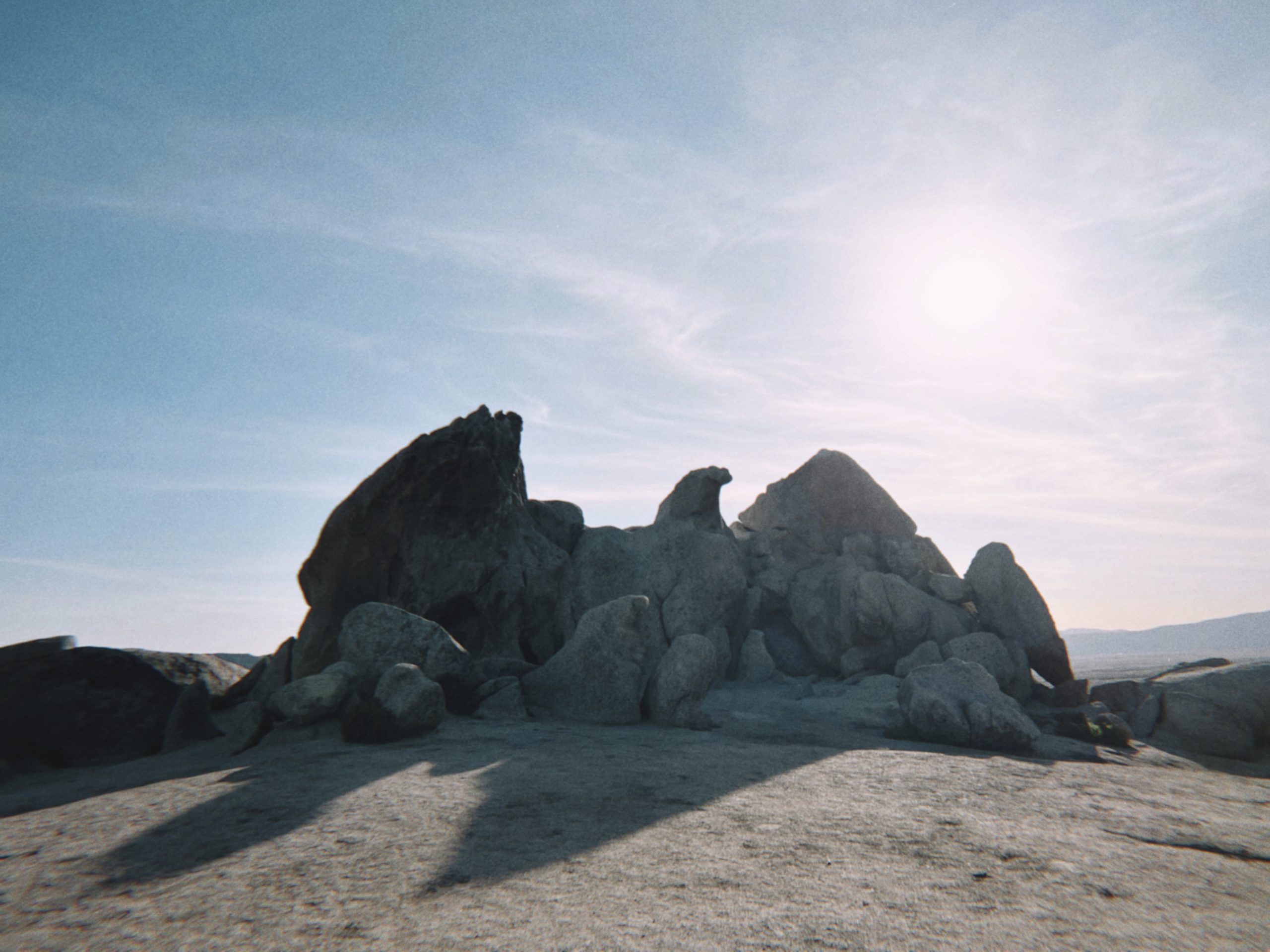 ⁃ The people you meet out here are some of the greatest humans you will encounter. I am thankful to be surrounded by people of all sorts of backgrounds, countries, and mindsets.
Things I Have Not Loved So Far
⁃ 70mph winds on a steep drop off trail on the climb out of scissors crossing. I never want to experience that again.
⁃ Injuries suck. The desert section brings a lot of aches and pains for everyone. We all are putting a lot of new stress on our bodies and they have certainly been feeling it.
⁃ It's hard for all of us to be out here without the communication we are used to. There is beauty in it but it is also difficult when all you want is to be in contact with your loved ones.
⁃ It is wild to me how close we always are to civilization but how far away I feel. I'll look out and see mainly desert and then off in the distance is a car on a far off highway. Part of me wants to be further out and further disconnected from it all.
⁃ That's about it on the things I haven't loved… The PCT is not easy, but oh boy it's been worth it so far!!!
Things I Have Learned
⁃ Plans are important, but they will for sure change. Being flexible is so important.
⁃ If you are happy and content, find peace in that and stay where you are at.
⁃ Get to know the people around you and ask the hard questions, they often lead to incredible conversations.
⁃ If you get in your head, speak your mind to someone you trust. It's good and healthy to get those thoughts/ feelings out in the open!
Can't wait to keep moving!!! The trail legs and hiker hunger are only getting stronger;)
Affiliate Disclosure
This website contains affiliate links, which means The Trek may receive a percentage of any product or service you purchase using the links in the articles or advertisements. The buyer pays the same price as they would otherwise, and your purchase helps to support The Trek's ongoing goal to serve you quality backpacking advice and information. Thanks for your support!
To learn more, please visit the About This Site page.