Hey Nick! It's Me, Night Crawler
Hello There!
My name is Nick but on trail I go by Night Crawler and I'm from Albuquerque, NM. By day, I'm a retail associate at a well known outdoor outfitter (yes! The one you all just thought of. I'm still unsure if I am allowed to share the identity of that employer) and by night I'm a server/bartender at a steakhouse. I have decided to turn in the server apron and have put on hold the outfitting in order to thru hike the Pacific Crest Trail this year! I wish I felt prepared but to be quite honest, I don't. My mind goes between anxiousness and excitement. "Oh my! I cannot wait for this epic trek…" to "…did I even pack everything I wanted?" Rather than bore you with logistics and packing drama, let me explain who I am and why I am hiking this season.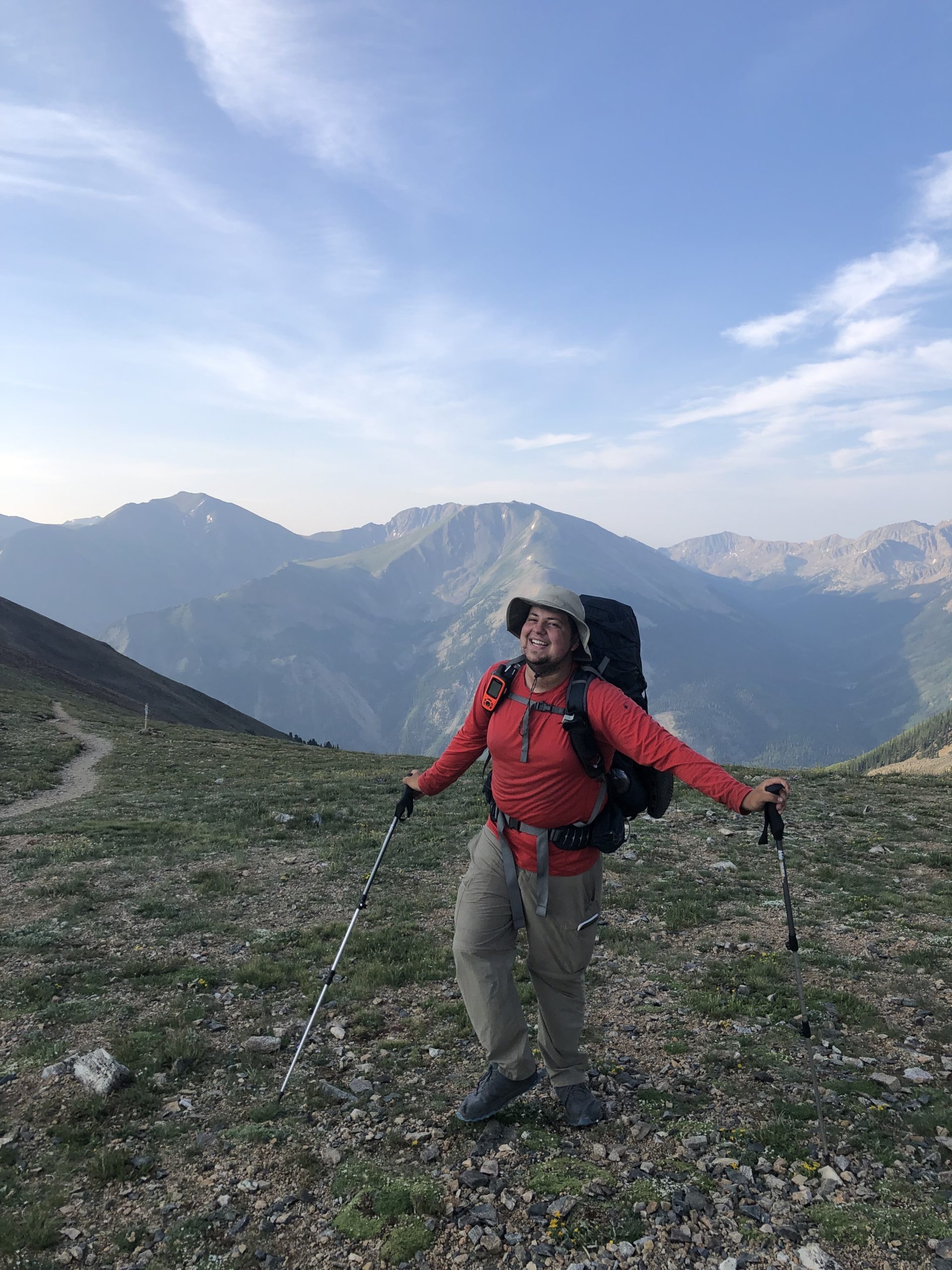 The Name is Night Crawler
Was I discovered in the marvel universal? Do I think night hiking is the bee's knees? Neither! I got the name when I was hiking the Colorado Trail in July of '21. I woke up late on my second day of hiking with the hopes of crushing a 16-mile day through a burn zone. Mind you, I've had no training and the CT is my first hike longer than 4 days. I was simply not prepared for the miles. Morning turns to lunchtime. Lunch turns to evening. The evening quickly turns to dusk and the next thing I remember I am seeing blue eyes of an unknown creature with no silhouette looking at me as my black diamond headlamp guides the way. Scared and desperate for water, I "crawled" the rest of the way to the volunteer fire station where a water spigot and the dream of starting segment 3 the next morning taunted me. The name and the beginning of my hiking career began.
Why Am I Hiking the PCT?
It's self-soothing
The challenge
Self Discovery
Healing from the death of a loved one
Addiction (NOPE! Not the kind that just popped into your brain)
The people
Experiencing something bigger then myself
Maybe I'll get a boyfriend
The adventure (Duh!)
Forgiving myself
Improving Mental Health
UGH I know how cliché this is but… A lot of my main points above can be tied back to my mind. Who am I? What is it that I really want? In the real world I get so anxious. Out on trail I feel liberated. It's almost as if the real world is not safe, but trail somehow is. But Night Crawler, aren't you afraid of bears? The people? Being so far away from home? I mean, I guess I could be fearful of those things. But I feel the most scared back home somehow. You could argue that this is just a healthier form of escapism, but I feel as though the things I would do to cope back home would be far worse than just hiking a damn trail. Even when it gets hard, I can't just turn to an unhealthy distraction. I HAVE to keep going. And guess what? I end up feeling far better than I did if I had turned back. A wise woman once told me "You can turn back or you can push forward. Either way you suffer, but only one direction will have a reward." THAT is the spirit of thru hiking and that is why I'm doing the damn thing! On the Colorado Trail, I didn't really take what I learned back to the real world, but I have every intention to do so when I am done with the PCT. Rather than the ebb and flow between default life and trail life, I hope to find a space of peace and happiness that I can blend into default life BECAUSE I hiked. Hiking is how I heal. Hiking is how I relieve my anxieties. Hiking is how I work through my pains and traumas. Hiking is how I can look at myself and say "You're doing something you love! Now keep doing it!"
The People
Anyone who's done a thru can tell you that the people you meet is what can make the experience that much more sweet. As much as I can try and explain and/or convince my loved ones from home how special thru hiking is, I never feel as though they get it. The best part about hiking in a group (the strangers who soon become friends) is that no one has to convince anyone how incredible the trek is. We just know. We get to share our favorite parts. We get raw and emotional. And no one is judging you for it! It's bittersweet because you get so close and intimate with these folks and then… and then it's kind of just over when the trail is over. You hike hundreds or even thousands of miles with people and you form passionate bonds with them. My friend Katie has traveled the world since childhood and she always says "just because you make connections that you may not get to rekindle does not mean that they were not important!" I try to remember this always. Not just with trail friendships but with all friendships. It's still painful to part ways though. I still miss my CT friends to this day.
Until Next Time
Well, I think that's all I have for us now. Some may say this is the most irresponsible thing one could do. Others can argue it's the most responsible thing. Either way, will you join me as I hike? I hope to entertain you with stories of who I meet and places I see. As well, I hope to provide my honest feelings of how this experience is shaping me. In this moment I write to the world as Nicholas, but I leave him behind as I become Night Crawler once again. Happy Trails!
Affiliate Disclosure
This website contains affiliate links, which means The Trek may receive a percentage of any product or service you purchase using the links in the articles or advertisements. The buyer pays the same price as they would otherwise, and your purchase helps to support The Trek's ongoing goal to serve you quality backpacking advice and information. Thanks for your support!
To learn more, please visit the About This Site page.