Hiking for More Than Just Ourselves
Fragile
"I'm not hopeful." Those were the words that rang through my head as I stood in the emergency room with some of my dearest friends from college. I was staring at the face of a friend, a classmate, a young wife as she heard the words the surgeon voiced concerning the status of her husband. He was in critical condition after sustaining a life-threatening head injury following an ATV accident. We all crumpled to the floor. There were five of us. We slept on the hospital floor that evening, ate nothing but a small bowl of fruit for the next 24 hours because it was the only thing we could stomach. It was August 2015. The day when I realized how fragile life is, how powerful true love can be, and how God works through the worst kind of pain a human can endure.
Parkes and I attended a small, private college of roughly 4,000 in a small town known as Searcy, Arkansas. We had nothing but a Walmart and a Chili's in town so as you can imagine, our community was incredibly close. In college, we felt invincible. The possibilities were endless; our hopes and dreams had no limits. We were indestructible beings, and we had our entire lives ahead of us. We had all the time in the world to live the rest of our lives.
In Remembrance
Freshman year we lost Ty Osman in a fatal car accident. Sophomore year we lost Connor Mobley to cancer. Junior year, Kailey Massey and Lauren Bump within the same week. Senior year, Nicholas Smith passed away in a car accident. Then the curse continued to follow us after graduation. August 14, Harrison suffered a traumatic brain injury. Shorty afterward, we lost Blake Hunter to pneumonia. Then Annemarie Doyle to brain cancer. And then Botham Jean. He was shot and killed by a police officer in Dallas. She had mistakenly entered his apartment thinking it was her own.
Life After Loss
It's hard to process how your classmates lives could be altered or end so abruptly in the way theirs did. Some of these students were my friends, others were friendly acquaintances at most. But I identified with every single one of them. We all had hopes and dreams and we were all under the impression that we had so much time to accomplish our goals, all while loving God and others the same. Hands that once held, arms that once hugged, are no longer. But their love continues to ripple through this world, and it has deeply impacted my life. Love continues to radiate through every single one of them.
Hiking for More
So when Parkes and I made the decision to hike for more than just ourselves, we wanted to honor the people who have impacted our lives the most and made us realize what truly matters in life. So we made the commitment to dedicate this hike to Hayley and Harrison Waldron and Botham Jean. Our real life superheros. They have impacted our lives, our marriage, and my relationship with God in more ways than they know. We hike for both the Brain Trauma Foundation in honor of Harrison and the Botham Jean Foundation, in honor of all the classmates we have lost too soon from our Harding family. They all have left an everlasting impact in my life as well as many others. We walk for those can't. #milesforbotham #hikeforharrison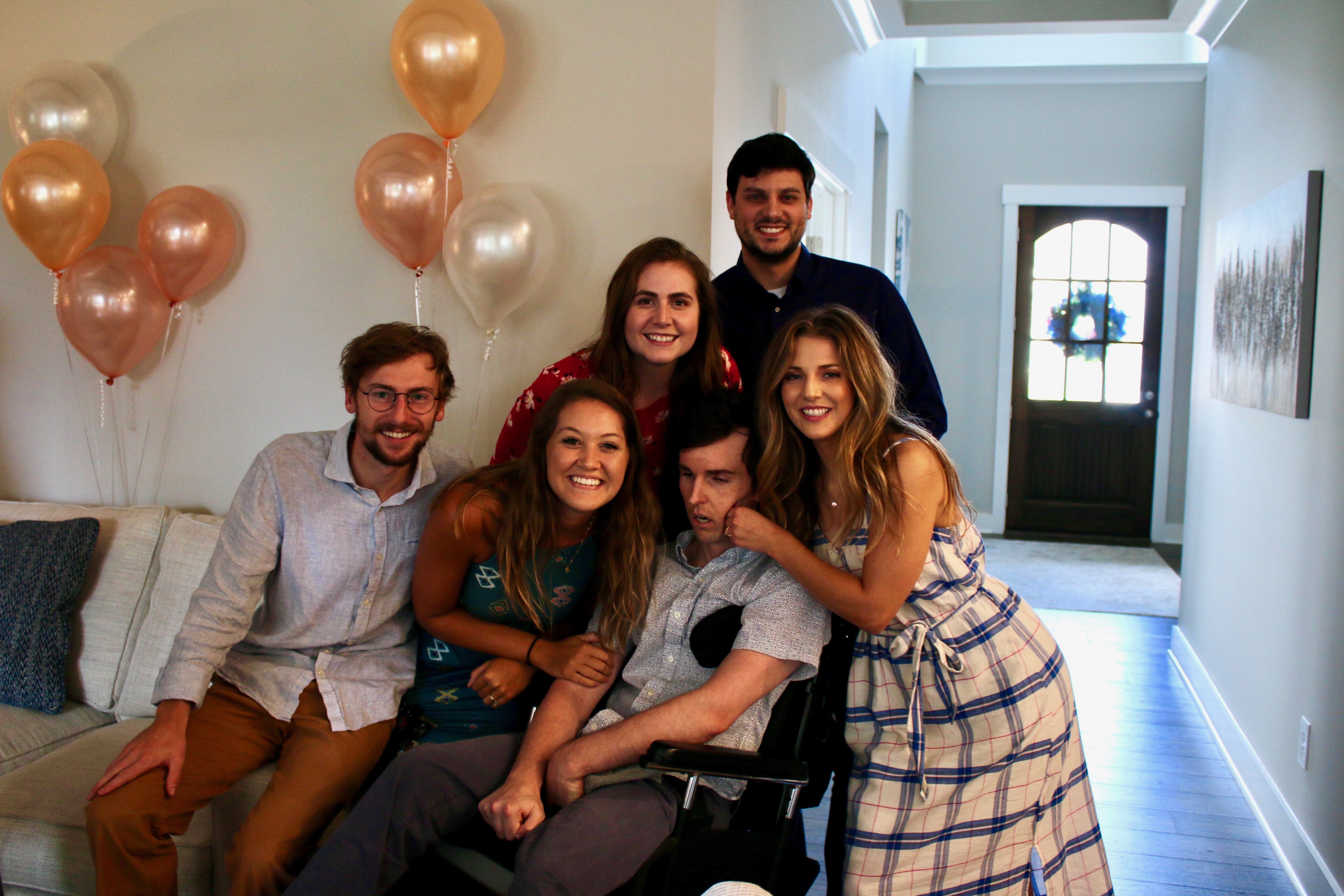 To learn more about Hayley and Harrison Waldron's story, please visit the links below. Their story is incredible, their love is inspiring, and I promise you, following their page will leave you a better person.
https://hayleywaldron.wordpress.com/
https://www.instagram.com/hayley_waldron/
To read about the legacy Botham Jean left behind, please visit his foundation page to see what causes these donations are supporting in honor of Botham.
https://bothamjeanfoundation.org
And to contribute to both of these foundations, please visit our donation page below!
Affiliate Disclosure
This website contains affiliate links, which means The Trek may receive a percentage of any product or service you purchase using the links in the articles or advertisements. The buyer pays the same price as they would otherwise, and your purchase helps to support The Trek's ongoing goal to serve you quality backpacking advice and information. Thanks for your support!
To learn more, please visit the About This Site page.