Pacific Crest Trail Section Profile: Southern California
At just over 700 miles, the Southern California section of the Pacific Crest Trail is a diverse and stunning landscape, brimming with life, and a fitting start or end to a thru-hike. The section begins at the Southern Terminus monument along the Mexican border in Campo, CA, and ends at Kennedy Meadows (South) at the edge of the South Sierra Wilderness.*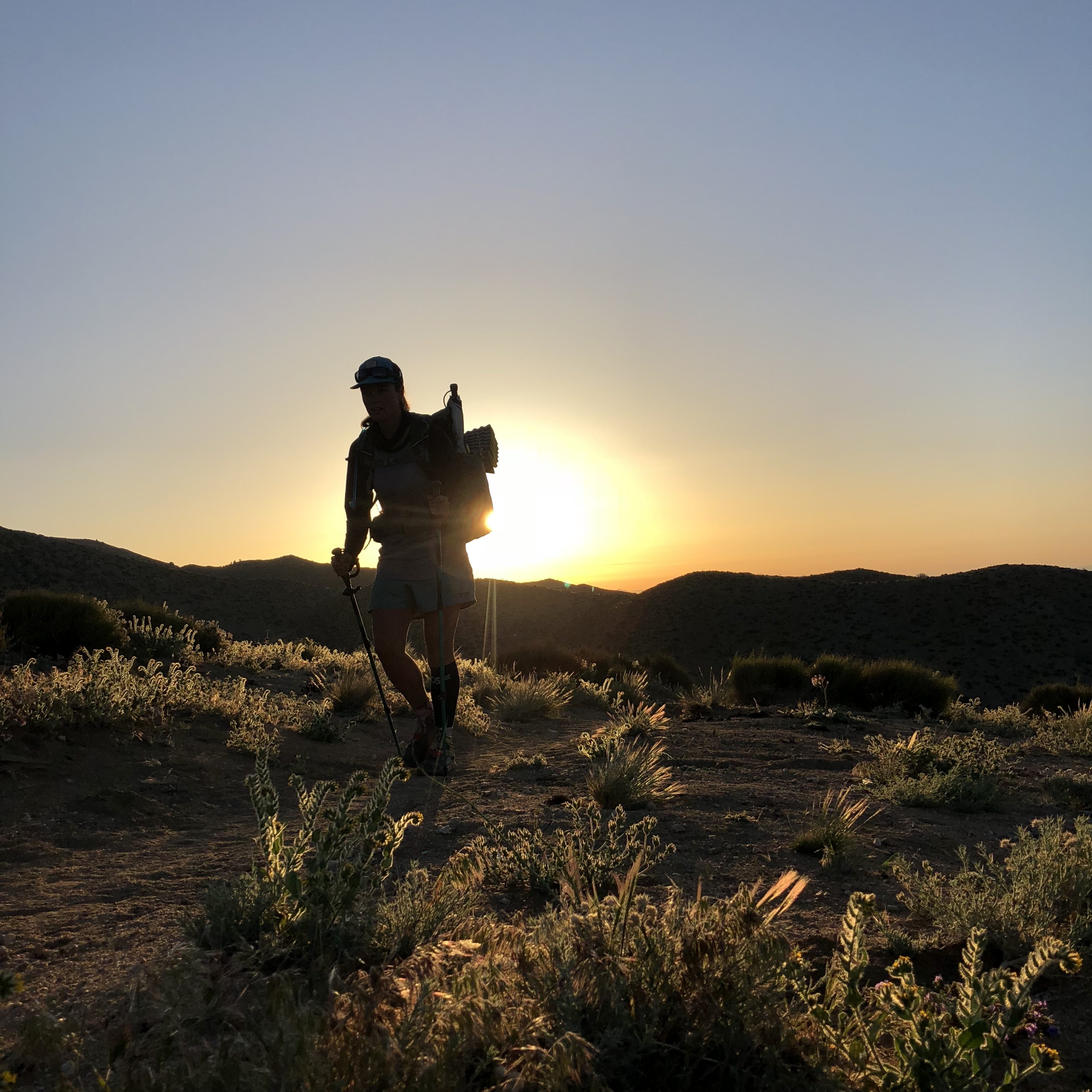 Hikers encounter several mountain ranges, forests at higher elevations, and depending on the season, even snow. While this section of trail is not entirely a hot and dry slog through the desert, thru-hikers beginning in the spring should be prepared for extended water carries, 100-degree days, and laborious climbs. More than anything else, Southern California is breathtakingly beautiful in its varied landscape. From vast, open vistas of desert to the towering trees of Mount San Jacinto, Southern California is sure to challenge and astound thru-hikers in their first weeks on trail.
*The boundary between the Southern California section and the Sierra section is debatable. On trail, many hikers consider the boundary to be at Kennedy Meadows; however, the Highway 58 crossing in Tehachapi at mile 566 and Walker Pass at mile 652 are also considered points of entry to the Sierra Nevada.
"The Southern California desert is undervalued. It can certainly be brutal with the high temperatures, lack of shade and water, and learning curve for many, but the desert holds some of my fondest memories. Intense bonds are formed over a short period of time and every experience is completely new." – Kate "Afternoon Delight" Emmons
PCT Southern California Terrain
Although commonly referred to as the "desert" section, Southern California's terrain is far more varied than one might expect. This section of the PCT passes through seven mountain ranges, climbs as high as 9,000 feet through the San Jacinto Mountains, and less than 30 miles north, descends to San Gorgonio Pass at 1,200 feet in elevation.
Hikers also pass by several lakes, including Lake Morena, Big Bear Lake, Lake Arrowhead, and Silverwood Lake. From Big Bear Lake to Acton, the trail snakes northwest above Los Angeles County through the San Bernardino and San Gabriel mountains. At Hiker Town along Highway 138, the trail heads north along the San Andreas Fault and the Los Angeles Aqueduct along the western arm of the Mojave Desert, a notoriously hot and flat section.
After several miles of wind turbines, hikers enter the Tehachapi Mountains on their way to Walker Pass. After ascending from the pass, the High Sierra come into view as the trail follows the South Fork of the Kern River to Kennedy Meadows, where thru-hikers are greeted at the general store with claps and cheers from their fellow thru-hikers.
Weather
Be prepared for both hot and cold temperatures in Southern California. At lower elevation, temperatures can hit above 100° Fahrenheit during the day, while at higher elevation, temperatures can dip below freezing at night. Snow is still a possibility early in the hiking season, particularly in the San Jacinto Mountains. Hikers can also expect a few 25- to 30-mile water carries in dry sections of trail. There are a few water caches on trail, but it's never safe to assume that there will be water available.
Flora and Fauna
Chaparral and desert scrub are common along the trail, while at higher elevations there are several species of trees to provide much-welcomed shade, including pine, cedar, fir, and oak. Burn areas are frequent on the trail and hikers may be redirected to alternate routes to protect the fragile ecosystem of the area. Burn areas that are reopened may be home to the dreaded poodle dog bush. You can learn more about the plant and why you should avoid it here.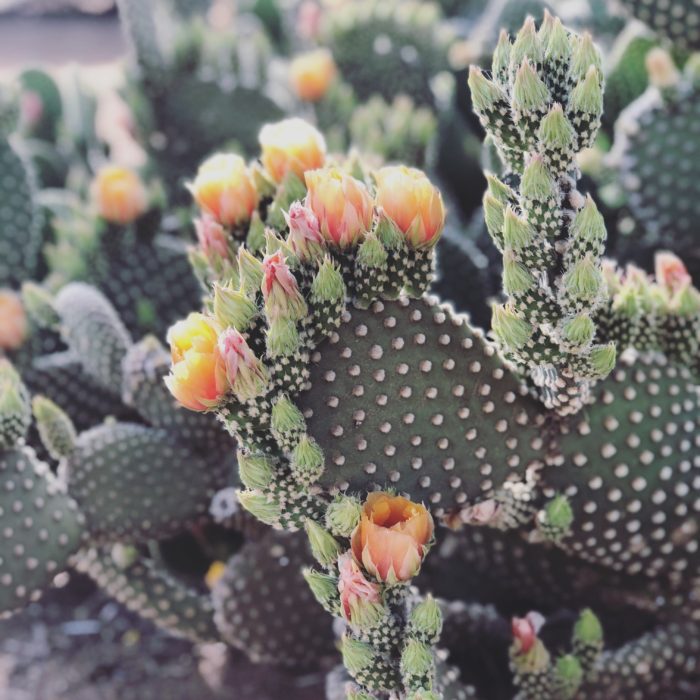 The other-worldly Joshua trees line the trail on the edges of the Mojave Desert and blooming chaparral yucca dot much of the landscape in this section. Several species of cacti, including beavertail and silver cholla, are abundant in drier areas, and if the right time of year, hikers will be lucky to witness the colorful wildflowers in bloom.
Apart from abundant flora, several species of wildlife call this section of trail their home, including lizards, hares, coyotes, and mountains lions. Snakes are an almost inevitable encounter and hikers may see or hear rattlesnakes, including the Western diamondback, sidewinder, Southern Pacific, or Mojave green, a highly venomous species. Cows may be also be seen on grazing lands north of Walker Pass.
There are also several species of birds in this section alone, including Steller's Jay, hummingbirds, mourning doves, bushtits, and chickadees.
PCT Southern California Highlights
Campo | Mile Zero
This border town is home to the Southern Terminus of the Pacific Crest Trail.
Lake Morena County Park | Mile 20
A popular camping spot for hikers on their first or second night on trail. Oak Shores Malt Shop is a short walk from the campground, where hikers can enjoy hot meals, cold drinks, and the usual convenience store items.
Mount Laguna | Mile 41.5
After consistent elevation gain from Lake Morena, the hamlet of Mount Laguna, located in the Laguna Mountains at 6,000 feet, offers a campground, post office, general store, and cabins.
Scissors Crossing and Julian | Mile 77
The breathtaking descent at Scissors Crossing to the San Felipe Valley is a highlight for many thru-hikers. Be sure to hitch into Julian if only for a free slice of Moms apple pie and ice cream (don't forget your permit).
Eagle Rock | Mile 106.2
A boulder formation near the trail that resembles an eagle. A classic PCT photo op.
Warner Springs | Mile 109.5
The trail goes directly through this small, but welcoming community in the San Felipe Hills. The community center and their staff are extremely helpful to thru-hikers, offering rides, bucket showers, tenting, resupply store, and Wi-Fi. In peak hiker season, 2 Foot Adventures sets up their gear store here in an Airstream. Just a one-mile walk from the community center is a restaurant and post office. The local school also hosts occasional fundraiser dinners that hikers are welcome to attend.
Mike's Place | Mile 127.3
There is a water tank 0.2 miles off-trail and a bit farther down the road is Mike's Place, where hikers are welcome to camp. Mike may or may not be there, but there's a caretaker present in peak season who cooks up pizzas in the brick oven.
Mary's Place | Mile 145.4
Mary is a wonderful trail angel who keeps a 500-gallon water tank stocked on her property for hikers to access. Often, Mary will provide treated ice cold water and lemonade at the shaded picnic table and she even has a pit toilet and bucket shower stall available. She also maintains a Little Free Library and allows camping.
Paradise Valley Cafe | Mile 151.8
Just a mile off the trail, the hiker-friendly cafe is a must-stop to fuel up before Idyllwild.
Idyllwild | Mile 179.4
The most populated town stop on the trek north so far, Idyllwild offers several options for lodging, restaurants, and resupply. There's also a gear store, movie theater, and brewery. Don't forget to meet Mayor Max!
Mount San Jacinto | Mile 181.2
The highest peak of the San Jacinto Mountains at 10,834 feet, Mount San Jacinto is a popular side trip for many thru-hikers. Snow is almost imminent early in the season, but the views are spectacular from the summit.
Cabazon | Mile 209.5
You may have just left Idyllwild, but if you have serious hiker hunger, get a hitch or an Uber to the closest In-N-Out Burger to the trail, which is seven miles down the road in Cabazon. There's also a hotel and casino here if you're looking to splurge for a night. The I-10 underpass is usually kept well-stocked with water and snacks by trail angels.
Mesa Wind Farm | Mile 213.4
The friendly staff here welcome hikers to stop for respite from the heat when their office is open. Water and snacks may be available.
Whitewater Preserve | Mile 218.5 (TEMPORARILY CLOSED as of February 2019)
Whitewater Preserve is an oasis of sorts after hiking through the hot and dry San Gorgonio Pass. It is well worth the half-mile trek off-trail for the wading pool, clean water, bathrooms, and option to camp.
Big Bear Lake and Big Bear City | Mile 266.1
While there are two towns to choose from, Big Bear Lake is where the majority of hikers hitch to, although it's bit farther from the trail than Big Bear City. This tourist destination has resupply options, plenty of restaurants, a brewery, motels, hostels, and a laundromat. For massive pancakes, check out Grizzly Manor Cafe.
NOTE: If you are sending a resupply or bounce box here, double-check which post office  you are sending to—Big Bear LAKE or Big Bear CITY.
Deep Creek Hot Springs | Mile 307.9
The hot springs are extremely popular with locals and hikers stop often here for a soak in one of several pools. Clothing optional.
Cleghorn Picnic Area Pizza Delivery | Mile 328.1
A side trail leads to this large picnic area where hikers can camp near the lake and most importantly call in for a pizza delivery.
McDonald's at Cajon Pass | Mile 341.9
Situated between the San Bernardino and the San Gabriel Mountains, this is a hiker-favorite pit stop. Only 0.3 miles from the trail lies an air-conditioned McDonald's at an interstate rest stop. There's also a gas station convenience store nearby. If you're hiking out, pack out some McDoubles and apple pie for camp. You may or may not thank yourself the next morning.
Wrightwood | Mile 369.3
This small, but hiker-friendly town has it all—a grocery store, post office, motels, restaurants, and the friendly staff at Mountain Hardware who hold packages for hikers at their store. There's also a great network of trail angels in town to help out with lodging and rides.
Mount Baden-Powell | Mile 377.9
The 9,406 foot peak in the San Gabriel range is just a short distance off the PCT and is well worth the side trip. On a clear day, you may be able to see downtown Los Angeles.
Acton KOA | Mile 444.3
Less than a half-mile from the trail, the Acton KOA is an oasis on a scorching hot day. The KOA offers camping, a small store (with ice cream), showers, laundry, and best of all, access to their pool. You can also hitch into the town center 5.5 miles away for the post office and more resupply options.
Vasquez Rocks | Mile 452.9
The trail goes directly through Vasquez Rocks, an area of captivating rock formations that have been the backdrop for several films and TV shows, including Star Trek, Planet of the Apes, and The Lone Ranger.
Agua Dulce and Hiker Heaven | Mile 454.5
The small town of Agua Dulce is home to the infamous Hiker Heaven. The Saufleys graciously allow hikers to stay on their property, providing everything a dirty, smelly hiker could need. In town, there's a grocery store and a few restaurants.
Green Valley and Casa de Luna | Mile 478.2
Just a short hitch from the trail is the small community of Green Valley, where hikers are welcome to camp in the Anderson's backyard manzanita forest. Known as, Casa de Luna, there's more of a party vibe here than Hiker Heaven. Every day, the Andersons and their crew serve pancakes for breakfast and taco salad for dinner. Find a Hawaiian shirt, paint a rock to add to their yard, and relax. If you want your PCT class year bandana, well, you'll have to dance for it.
Hiker Town | Mile 517.6
Just down the road you can find the eclectic Hiker Town, a cluster of buildings fashioned as an Old Western town. Hikers are welcome to stay overnight for a fee, with rides to a store a few miles down the road. At the very least stop in for water and shade before walking the aqueduct.
Los Angeles Aqueduct | Mile 523.1
For approximately 20 miles, the trail follows the Los Angeles Aqueduct in a corner of the Mojave Desert along the San Andreas Fault. When the weather is hot, many hikers choose to hike this section at night. The trail is very flat and the next water source after Hiker Town is Cottonwood Creek, 23 miles north. The Joshua trees are a wonderful addition to the landscape.
Tehachapi and Mojave | Mile 566.4
One of the only trail cities that you'll pass near in Southern California, Tehachapi has everything a hiker might need. Keep in mind, the city is sprawling and the post office is not centrally located. However, Tehachapi is hiker-friendly and boasts lots of friendly trail angels. Be sure to stop in at Kohnen's Bakery. You can also hitch in the opposite direction to Mojave.
Walker Pass | Mile 652.1
Walker Pass is the last resupply point until Kennedy Meadows and provides a few options for resupply. There's also a local bus service that runs to the larger city of Ridgecrest and to Lake Isabella.
Kennedy Meadows (South) | Mile 702.2
Reaching Kennedy Meadows is a rite of passage for all thru-hikers and the final stop before entering the higher elevations of the Sierra Nevada. The Kennedy Meadows General Store and Grumpy Bear's are both gathering spot for hikers as they prepare for the Sierra.
See Southern California for Yourself
Southern California Dispatches
Affiliate Disclosure
This website contains affiliate links, which means The Trek may receive a percentage of any product or service you purchase using the links in the articles or advertisements. The buyer pays the same price as they would otherwise, and your purchase helps to support The Trek's ongoing goal to serve you quality backpacking advice and information. Thanks for your support!
To learn more, please visit the About This Site page.