Pilgrimage: The PCT as a Spiritual Journey
Pilgrim: a person who journeys to a sacred place for religious reasons.
This concept has been floating around in my head for about a year. After doing some pretty transformative work with a life coach, one of the major things he mentioned was going on pilgrimage. He went on and on about how important a pilgrimage is in a person's spiritual journey and whatnot.
I nodded, not necessarily unconvinced, but unmoved. I didn't feel inclined to any particular direction. There was no place that called out to me specifically, and for that reason I didn't really put much thought into it. If I'm honest, I have a hard time doing things just because someone says I should, no matter how well meaning. Conversely, I have a hard time being convinced not to do something for the same reason.
Every time we'd meet up since our sessions ended he would say, "When are you going on pilgrimage?" I would shrug and say nothing pulled me and we'd continue our conversation.
And this continued to be true up until October 2018.
I was looking through books to listen to and scanned across the book Wild. I'd heard it by title alone because of a movie that had come out a couple years prior. I read the subtitle and in it were three words that cut through me the moment I laid eyes on them: Pacific Crest Trail.
And without any rhyme or reason, I felt my inner voice say, "There's your pilgrimage."
I was dumbfounded. What now?
I had some reservations to say the least.
Reasons This Seemed Ill-Conceive
I'm not a hiker.
Oh sure, living in the Pacific Northwest means I've hiked before, but I would never call myself a hiker. I wouldn't call myself outdoorsy. Or athletic. Or any combination of words that might describe someone who usually signed up to do this sort of thing.

I didn't even know thru-hiking was a thing.
I had no idea this was something someone would be interested in. None. How do I put this?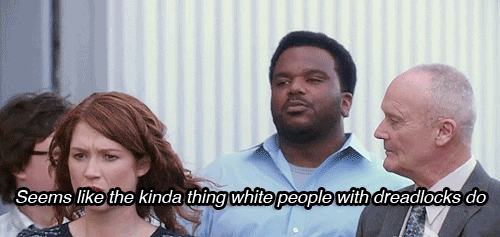 If I was going to do it, it made sense to do it as soon as possible.
It seemed to me that if I was going to entertain this idea, it would probably have to be for this year. It just made sense logistically for my life at the moment. What didn't make sense was doing a thru-hike several months after you found out what a thru-hike was without any clue as to how one does something of this magnitude. The learning curve was going to be ridiculous.
But despite these things, I couldn't help but be filled with excitement at the very thought. Something about the very notion was exhilarating. The more I explored it, my body hummed as if approving; my entire being shouting, finally.
It's going to be hard; I already know that. It's probably going to be one of the hardest things I've ever done. But thankfully, after having gone through some pretty strenuous times these past two years, I have a good amount of experience with grit, coupled with an uncanny ability to plan effectively.
Still, my mind croons out dissenting thoughts, the most disturbing being:
"Are people going to think I'm hiking this trail because of that goddamn book?"
Unfortunately, I cannot deny its place in my thru-hiking origin story, but if it means doing something I feel so strongly led to do, then so be it.
Affiliate Disclosure
This website contains affiliate links, which means The Trek may receive a percentage of any product or service you purchase using the links in the articles or advertisements. The buyer pays the same price as they would otherwise, and your purchase helps to support The Trek's ongoing goal to serve you quality backpacking advice and information. Thanks for your support!
To learn more, please visit the About This Site page.