Things 2020 PCT Hikers Should Know II: Section Breakdown and Trail Resources
In the first section of "Things 2020 PCT Hikers Should Know" we broke down the basics about gear, permits, and terminus navigation. But believe it or not, there's still a lot more info to cover pre-trail.
In Part II we break down each section of the Pacific Crest Trail so you have a better idea of what you're getting yourself into, breakdown resupply options, and go over some greats books you should read before hitting the trail.
What to Expect In:
SoCal Desert
Mile 1:  Mexico Border – Mile 702: Kennedy Meadows
Heat – Most people's first question when thinking about the desert is how the heck do you handle the 100+ temperatures on a daily basis? Well, I think in short, the best answer is that it's likely your hiking schedule will be much different in the desert than the rest of the trail. It's common for hikers to start their mornings quite early in the desert, to beat the midday heat. It's common midday to take a long break, between 4-5 hours, of just chilling, eating, and socializing under whatever kind of shade you can find. If you have a tarp, set it up and enjoy the shade!
In addition to being a very grueling section, the desert is often where strong trail families form. So you're probably going to find several super rad people to endure the suck with. Keep going and you'll figure it out on the way, I promise!
Camping Alone – Before I dive into this topic, keep in mind that MANY people start the PCT solo, and by the time they reach the Northern Terminus, they haven't ever spent a night camping solo on the trail. If you don't want to camp alone you probably won't have to.
This is because the trail is so populated, and each campground only has so many campsites. It's common to squeeze as many people as can fit into a campsite, but this is tough on the terrain and keep LNT principles in mind.
All that being said, camping solo isn't all that bad! I didn't have my first night camping alone until the Jefferson Wilderness in Oregon and I remember it vividly. I thought every single movement outside my tent was a cougar, and I spent most of the night scared, with a high heart rate. BUT you get through it, and every time after that gets better.
A couple tips for camping solo I learned along the way:
if you're scared, make sure you put on your rainfly. It helps make you feel like you're in this semi-protective bubble.
Get to camp before dark. Setting up your tent in the daylight instead of in the darkness will help you tremendously. Then you've got your home for the night all set up, while there's still time to chill out and read, or cook dinner in the daylight.
Bring a GPS. Having a GPS (I had a Garmin inReach and totally recommend it) will help you feel a bit more secure knowing that your location is public to your friends or family.
Practice makes perfect. Seriously, the more times you do this, the easier it's going to get, and eventually you will begin to really enjoy your solitude in the wilderness. How beautiful is the trail when you have the vistas to soak up in silence?
Body Transformation – This is a BIG one to get used to. The good news? It's only going to last about 2-3 weeks. You WILL be sore probably the entire trail, but you'll only be unbearably sore for the first few weeks on trail.
The best thing to do for a beat-up body that's carrying you across the nation is to care for it. You'll learn quickly what aches and pains you have specifically. Some people struggle with foot pain, others deal with back pain or chafe. There are remedies to all of these ailments. For blisters, try toe socks and Leukotape. For back pain, try to lighten your pack and do constant stretching. For chafe there is spandex and Body Glide. These things won't immediately fix the problem, but can help you in the long run.
When you start off, try to give yourself enough time to really get through the trail while paying attention to your body. If you need a day off, take it. Recovery is SO important during the vital first couple weeks of trail. Be cognizant of needing to hike fewer miles in a day if your body is killing you. You'll thank yourself in the long run.
Wildlife – Everyone talks about the rattlesnakes in the desert. And yes, it's very likely that you'll see one. Just about every hiker who makes it through the desert section has seen a rattlesnake and/or scorpions. If you do see a rattlesnake or scorpion, the chances of you getting bit or stung are very low.
If you're super worried about rattlesnakes, don't wear headphones while you hike. Rattlesnakes have a rattle for a reason; they will often let you know when they're close by. Also, you aren't prey to them. Rattlesnakes feast on creatures much smaller than humans, so if they strike at you it's probably because they feel threatened. Give them their space and you should be just fine.
Another wildlife concern in the desert section is mountain lions. Mountain lion sightings are a bit more rare than a rattlesnake, but some hikers do see them in passing and even fewer have encounters with a mountain lion.
The good news? A fatal mountain lion attack in Southern California hasn't occurred since 2004. Two fatalities occurred in 2018, one in Oregon and one in Washington, but compared to the number of adventurers who use public trails in a calendar year are very, very low. This doesn't happen often.
There are several common tips to keep in mind during a mountain lion encounter:
Make as much noise as you can. Yell, scream, bang your spoon against your stove or anything metal you have in your pack. Mountain lions don't like noise.
Make yourself as big as possible. Hold your pack above your head, spread your jacket out. You are their size; you're not the size of their prey.
Look the lion directly in the eyes and slowly back away. Attacks more commonly occur with a "sneak attack" approach, so when you're not looking, when you're bent down, etc. Make sure you're aware of your surroundings and if you do see a mountain lion do not run.
Travel in groups. Groups of three are commonly referred to as the best option for safety. There's strength in numbers!
Sierra Nevada
Mile 702: Kennedy Meadows – Mile 1,016: Sonora Pass
Gear – Gear is one of the most important topics to cover when you're prepping for the Sierra Nevada section. (More on this in our first post.)
Bear Canister – It's illegal to hike without a bear canister from Kennedy Meadows (mile 700 and the official entrance into the Sierra section) to Sonora Pass (mile 1,017). It's required that all food and scented products are in your canister at all times, other than when you're eating or cooking. If you get stopped by a ranger and don't have a canister, it's a hefty fine. I got stopped twice by rangers in the Sierra section.
You can purchase your canister before you hit the trail and have it mailed to you at Kennedy Meadows, or there is a small gear store there owned and operated by Yogi, a well-known hiker, who will be able to get you what you need.
Microspikes/Crampons – Either will do, but you'll definitely be thankful if you bring them with you. For sketchy passes, microspikes and crampons will give you a grip when traversing across snow. You can pick these up in Kennedy Meadows as well, or buy them prior to trail and have them mailed to you.
Ice Axe – An especially great item to have with you on a high snow year. I hiked the trail in 2017 and had to self-arrest on Mather Pass, so having an ice axe can really save you, as long as you know how to use it. The PCT is a lot of hikers' first time experiencing snow travel, and it's common to get ice axes in Kennedy Meadows and practice self-arresting as a group once you get out there. If you'd like to make sure you know before you hit the trail, take a class at REI or look up YouTube videos.
Extra Layers – This one is really up to you, but for the Sierra section I recommend bringing gloves, an extra pair of socks, a beanie if you don't already have one, and a sleeping bag liner. These are the items I gear up on for the frigid temps. Other items could be a wind jacket, a thicker puffy jacket, a down pillow, leggings, etc. Whatever you feel like you'll need to keep you warm, you'll thank yourself out there for having.
Fording Rivers – This is a big topic that'll come up often in fearmongering for the PCT. There are several rivers you have to cross in the Sierra section, that are yes, sometimes gushing with water. Be not afraid. It's more than likely that you will learn how to do this and become a river crossing pro.
Here's my best advice:
Don't cross alone. Even if you're hiking alone and you don't want to hike in a group, when you're crossing these raging waters the best thing you can do for yourself is to cross in a group. Wait at the crossing, even if it's for hours, for another hiker or a group to come around and cross together.
Use your poles. Cross the river facing the current, and use your poles to stabilize yourself as you cross. One thing that surprised me is the rate at which my poles would swing when I picked them up to move them in the water. Make sure you take this into account and keep a firm grip on your poles at all times.
Three points of contact. Always have either two feet and one pole, or two poles and one foot stabilized when you're crossing.
Keep your shoes on. Some people like to cross in sandals or barefoot. This is ultimately your choice, but crossing in your trail runners will give you a better grip on slippery rocks. Chacos or Bedrocks are the exception here. Also note to make sure that when you take breaks in the Sierra take your shoes off and air out your feet. Your shoes probably won't dry completely, but keeping your feet wet for so long can result in rotting on the feet and it smells terrible and can cause serious foot pain. Trust me on this one.
Snow Level – Possibly the most important topic to cover before you hit the Sierra section (I feel like I've said this a lot in this part of the article but that's because this section has so much going on!).
You can track the snow levels in this section through the National Weather Service or the National Forest Service. Or you can use the Pacific Crest Trail Snow Report, which is an amazing resource for hikers. You can also call a ranger and ask. In a normal snow year, the ideal time to enter the Sierra section is June 15. If you're going southbound, you want to make sure you're through the Sierra section by mid-September.
There is lots of fearmongering about the snow level every single year, and it's easy to let this get in your head. The best thing you can do if you're committed to hiking the trail is go for it, and make a plan when you get out there. Hundreds of other hikers will be in the same position as you.
Trail Families – Lots of trail families form in the desert section, but sometimes trail families change. It's important to hike through the Sierra with people if you can. If you really don't want to, that's your choice, but it's a great idea for going over passes and for fording rivers.
Hiking with a group has so many benefits, such as strength in numbers and morale boost. This section may be the most important for hiking with others, in terms of safety.
Snow Camping – More than likely you won't camp on the snow all too often, but in some cases you will. Stakes stake into snow actually pretty well, but I do recommend having a ground sheet in the Sierra section. It'll help add a little layer of warmth to your setup.
Also note that you cannot have fires above 10,000 feet.
NorCal
Mile 1,016: Sonora Pass – 1,691: California/Oregon Border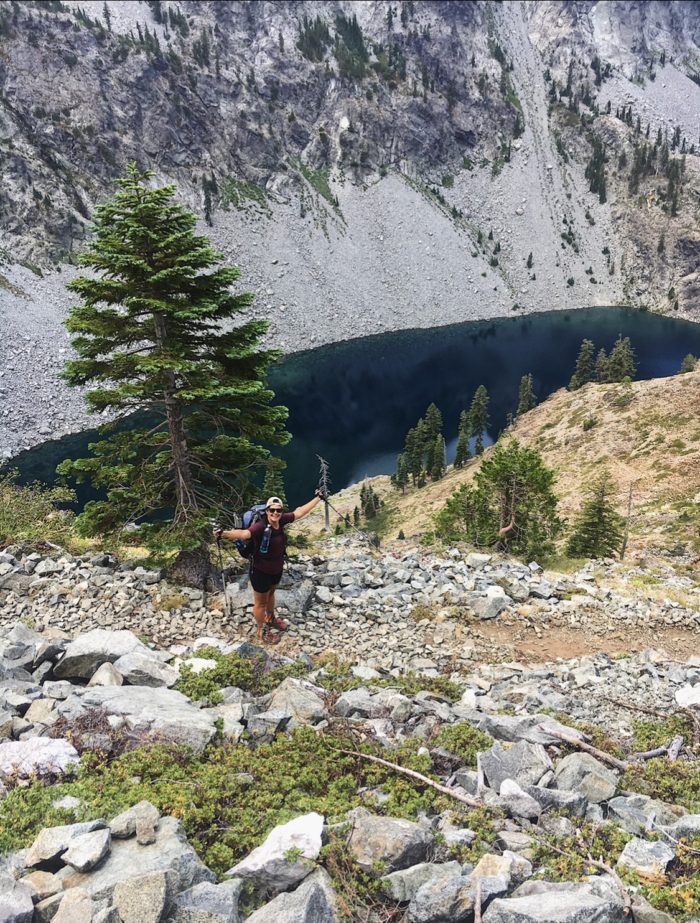 Gear Drop – One of the best things about getting to Northern California is getting rid of the extra weight you pack on your back for the Sierra section.
You can drop your bear canister, ice axe, microspikes, and extra layers as soon as you hit Bridgeport, which is right after Sonora Pass. When you get over the pass, you can either catch a hitch to Bridgeport or to Kennedy Meadows North. You can mail home your things at either location
NorCal Blues – A lot of people get the NorCal blues. This comes from the end of the epic section that the Sierra is, and it's hard to have another 500 or so miles to go before you can get out of the state of California. In addition, the climbs are steep and super exposed. I feel like no one really talks about this when it comes to NorCal, but you get to NorCal in the HEAT of summer and it it HOT. Knowing this beforehand will help with your mental preparation.
Oregon/California Border – This is SUCH an exciting time on trail! You wait for this moment for around three months, and when you finally get there it's SO exciting! Embrace this moment and take pictures, it's a big one!
Oregon
Mile 1,691: Oregon/California Border – Mile 2,147: Bridge of the Gods
Flat – Oregon is known as the flattest section of the PCT and it really is. Lasting about 420 miles, there are definitely some climbs in Oregon, but you'll be happy to be in a state that won't challenge you nearly as much as others have.
There is a two-week challenge in Oregon, where if you hike 30 miles a day for 15 consecutive days you can complete the entire section in 15 days. Seems insane and it is, but lots of hiker attempt it!
PCT Days – This is a festival that takes place in Cascade Locks, which is the last stop in Oregon before crossing the Bridge of the Gods into Washington. In 2020, the dates for the festival are August 14-16.
It's a great place to get gear repaired, to hang out with other hikers, and to take a zero day. Camping is free for thru-hikers, and there are tons of restaurants/entertainment around.
Fire Closures – Oregon is notorious for having wildfires break out during the time that PCT hikers are usually hiking through. This is a huge bummer for hikers, but there really isn't much you can do about it.
You can get reliable news about fire closures through the PCTA website. It will tell you what sections of the trail are closed, any info about the fire, and if there is a reroute available. Often the PCTA even provides maps for you to follow on the reroute.
If there isn't a reroute it's common for hikers to skip ahead and carry on the trail. Other hikers will road walk the section, depending on how much of the trail is closed. This is ultimately your choice.
Washington
Mile 2,147: Bridge of the Gods – Mile 2,650: US / Canada Border
Check out this section profile to learn about the terrain, flora, and highlights in Washington.
Washington is an interesting section, because it has the most elevation gain per mile of the entire PCT, but you never crest over 7,126 feet. Hear me when I say Washington is STEEP. It's also wet and cold. But it's majestically beautiful. It usually competes with the Sierra section in terms of beauty; it's just incredibly stellar.
Gear – Similar to the Sierra section, with this section it's common for hikers to add cold weather gear to their pack for Washington. This could be gloves, rain pants, an extra pair of socks, and extra layer, etc. At this point in the trail you'll know what extra items will keep you warm and dry. It rains often in Washington.
Depending on when you get to the terminus, Washington can also dump a hefty amount on snow on hikers. Be prepared for this. If you need microspikes, grab them before you go.
Terminus – Once you get to the terminus, YAY! You made it. I'm sure you've been visualizing this moment every mile. Congrats, you did it.
You can either hike an additional nine miles into Manning Park and enjoy all that Canada has to offer, or you can hike 30 miles back to Hart's Pass and have a trail angel, friend, or family member pick you up. Hart's Pass is a difficult road to navigate, so keep this in mind.
Resupply Options
While on trail, you have the option to either send yourself prepacked resupply boxes to the towns you hike through, or you can resupply in town.
There are advantages and disadvantages to both.
Mailing Boxes
This requires a lot of work prior to the trail. You can either compile the boxes before your trip and send them out, or a lot of hikers have a support system at home that can follow them on the trail and send boxes accordingly.
The latter helps when you need extra gear thrown in your box that you didn't formerly think you'd need.
Another note on this, your diet on the trail will change from what you initially bring. One reason is because you'll learn more about what you can make in the backcountry, and another is because you'll get so sick of the food you've been eating you'll can't help but want to switch it up.
Hikers can also send themselves multiple boxes from a town. So if you get to a big town, such as Tahoe, and want to send boxes ahead to more rural towns that don't have many options for hikers, you can do this too.
Resupplying in Town
The benefit to resupplying in town is that it's easy and you can do it on the go. The downside is that food is SUPER expensive in lots of towns on trail. So if you go with this option plan for this on your budget.
Lots of hikers get by every year resupplying only in towns, and you definitely can too!
Lodging in Towns
There are several options for hikers when it comes to lodging in towns. Check out this article for a more in-depth review of lodging on the PCT.
Hotels
This is an expensive option, but having an all-access shower and bed is so appealing to a thru-hiker. Also, some hotels have free breakfast and a hot tub. Get it.
Hostels
My personal favorite option on the PCT is hostels. There are some great hostels along the trail! And they are often very affordable. This means you'll likely be bunking next to someone, but most hikers don't have an issue with this.
Campgrounds
A much less expensive option for hikers when it comes to lodging in towns. Campgrounds also have great resources for hikers, such as charging outlets, laundry services, info on the town, etc.
Trail Angels
One of the best parts of the PCT! It's likely you'll meet some trail angels along the way who will invite you into their home, feed you, possibly launder your clothes, let you charge your devices, etc. It's typical to pay a trail angel $20 for their services.
This article is a great resource for info about trail angels.
Stealth Camping
There was only one time on the PCT that all the hotels in town were full and I actually didn't know where to stay. Luckily a trail angel overheard my friends and I talking about this and invited us into their home. But we strongly considered stealth camping, which is basically camping somewhere on the streets, and setting up your tent after dark and packing up before morning light. Note that it is illegal.
Books
There are several great books out there that will help give you an idea of what you're getting yourself into if you choose to hike the PCT. Here's some info about a couple notable ones.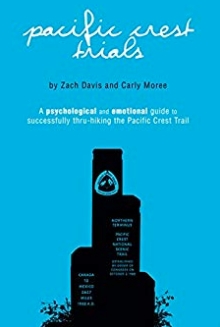 Pacific Crest Trials – Zach does an amazing job in this book breaking down how to adequately prepare for a thru-hike. He also talks in depth about the mental preparation, common struggles, and coping mechanisms. If you're planning on heading out on the PCT, I couldn't recommend this book more.
Yogi's PCT Handbook – This book is updated annually with new information about the PCT. It has vital information about sections, maps, and guides on how to keep yourself safe on the PCT. Half of the book consists of maps with perforated edges that you can carry with you on the trail. A must read for anyone taking off on a thru-hike of the PCT.
Affiliate Disclosure
This website contains affiliate links, which means The Trek may receive a percentage of any product or service you purchase using the links in the articles or advertisements. The buyer pays the same price as they would otherwise, and your purchase helps to support The Trek's ongoing goal to serve you quality backpacking advice and information. Thanks for your support!
To learn more, please visit the About This Site page.