Whitney's Woes
Last post, I left y'all with excitement for the Sierra section. That excitement very quickly turned to misery. The days between Kennedy Meadows and Bishop were some of my lowest on this trail so far.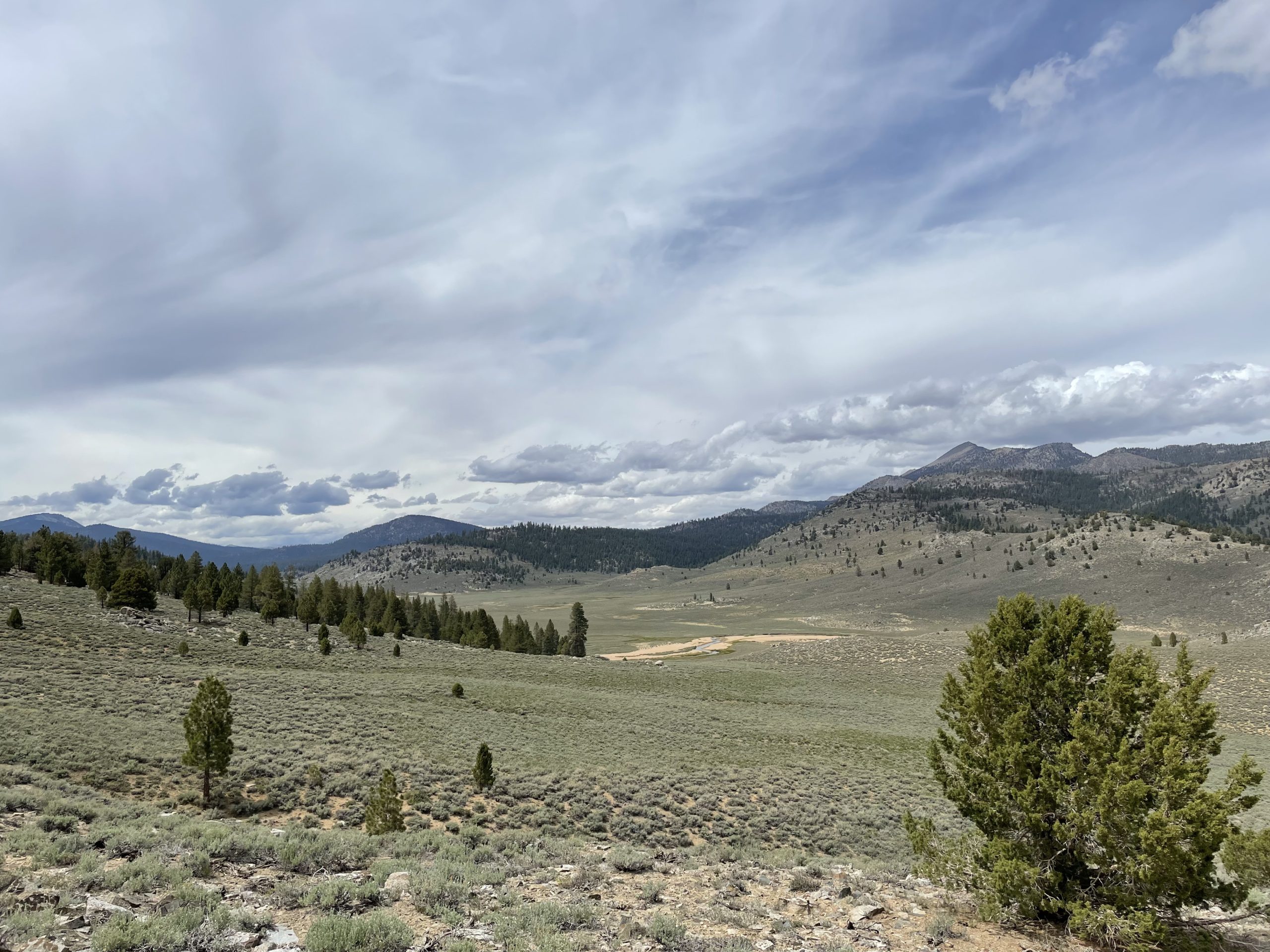 During my time in Kennedy Meadows, I chat with several other hikers who have had problems with altitude sickness. I was very nervous to possibly experience the same nausea, headache, and pace-killing fatigue I had in the San Jacinto range, likely worse since I would be several thousand feet higher. I got all the beta I could regarding Diamox, an altitude sickness medicine I got for this stretch. This was my one big fear going in. Then, the morning I was to leave town and start my ascent to a tentsite at 10,000 feet, I read the tragic news of the death of a fellow PCT hiker just a week or two ahead of me from altitude sickness. Rattled doesn't even begin to describe how I felt the next few days.

We started out with big ambitions: a 23-mile day followed by a 26-mile day. The third day, we would "take it easy" with 15 miles to Crabtree Meadows, the enormous gathering place and campground most PCT hikers stay at before taking the side trail up to Mount Whitney, the highest mountain in the contiguous US. Those days were spent in, at minimum, a low level of distress. I was physically exhausted and emotionally a wreck. I was deeply frustrated with myself for not keeping up with my group. I lagged behind all day, barely taking breaks, and always got to camp right before dark. I was feeling the effects of the altitude while my friends had no problems. Why was I so unlucky? Am I just a shitty hiker? Insidious thoughts along these lines went through my head all day.
By the second day, I was desperate to talk to someone from back home for some reassurance. Sometimes, it's really hard to bring up deeper struggles than, "that last climb sucked," to fellow hikers. You don't want to put negative thoughts in others' heads about their experience. Saying to another hiker, "I've really been thinking about quitting," is almost taboo. I wanted to talk to someone who had known me for more than a month or two, someone who wasn't focused, mind and body, on their own all-consuming 2600-mile journey. I was taunted not once, but twice(!), by false reports of cell service on Far Out. I was gutted. I shuffled into camp at dusk and went for my last resort. I told my buddy I was having a hard time with the miles we planned and that I needed a pep talk if I was to keep this up. He said, "there's plenty of cool people behind us if you can't keep up." Ouch. Not exactly what I needed.
By the time I made it to Crabtree Meadows, I was simply exhausted. When my alarm rang at 4 a.m. to start the ascent up Whitney, I began to get ready to go. I felt extremely uneasy about the whole idea. The day before, I felt altitude sickness symptoms on a particularly steep section of uphill, never mind the medicine I had been taking. That was around 11,000 feet. Whitney goes over 14k. As I packed my snacks for the day, I felt some true clarity. I had one thought ring loud and clear in my mind: this is not the best decision I can make for myself right now. So, I stayed behind while my tramily made the climb. I slept all morning and eventually wandered around the ghost town of tents belonging to hikers taking the trip up, looking for a friendly face. I waited and waited for my friends to get back. Like the days before, I thought a lot about my ability to complete this trail. I thought for hours about getting off trail for good in Bishop, the next town. I felt like a total failure.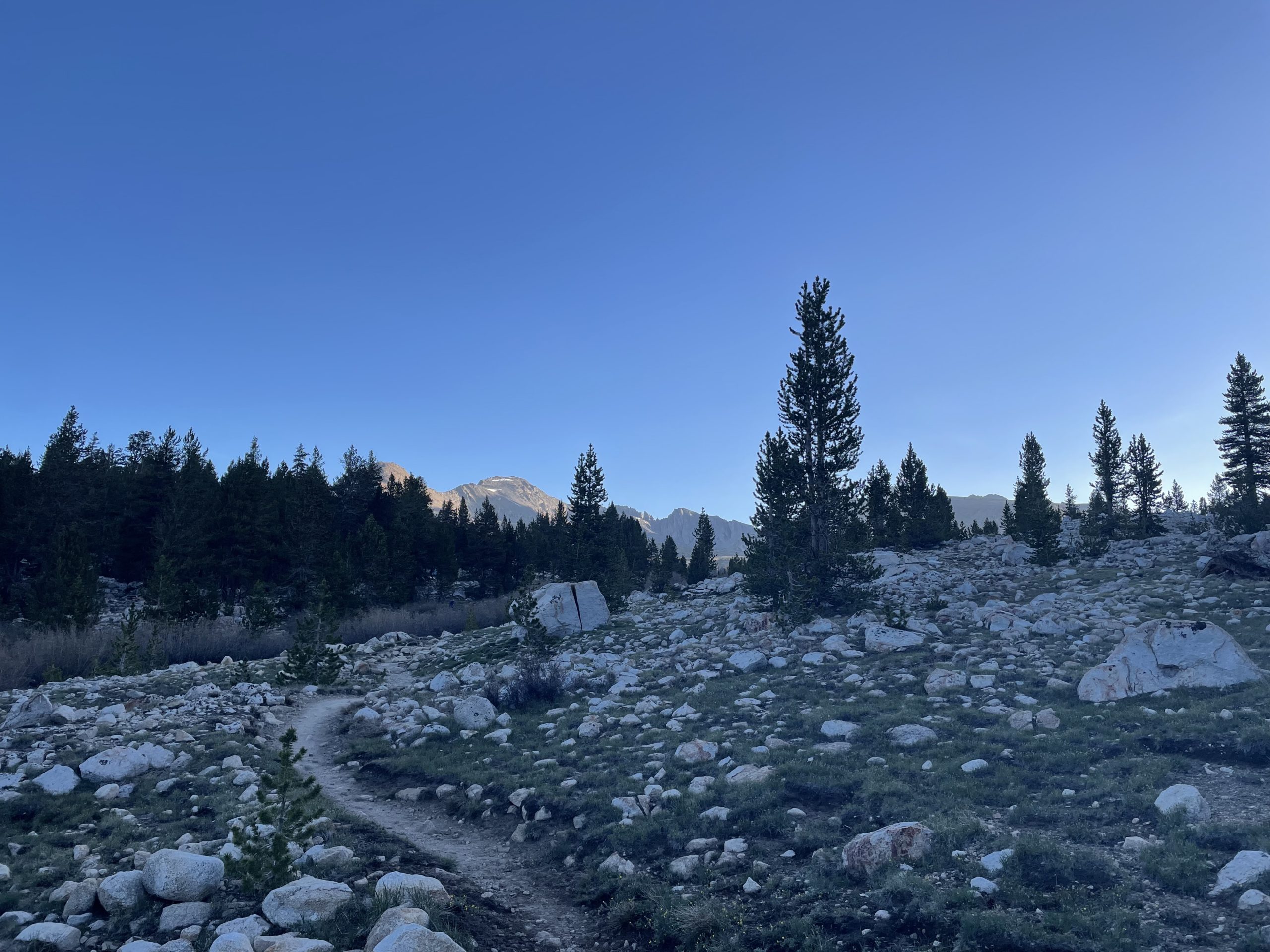 Later that day, once everyone was back, we hiked out to the base of Forester Pass, the highest point on the Pacific Crest Trail. I was extremely nervous to go over the pass the next morning. I just hoped and hoped my medicine would work and that I would be alright. That day, 1 mile from the top, I sheepishly told my friend, Lumberjack, that I would be taking a double zero in Bishop. To my surprise, he was all for it. He is an incredibly strong and fast hiker, but he hates the hiking part. Turns out I wasn't the only one miserable with these big mile days. He was in agreement that after Bishop we should go much slower so we could leave camp later in the morning, take big breaks for lunch, and get to camp earlier. Already, knowing that instead of having to go it alone I'd still have one person from my original tramily, I felt a bit better. Then, here comes Pinch, a hiker I first met coming out of Tehachapi, also in agreement that big miles in the Sierra are for the birds and that we should absolutely double zero in Bishop. We proceeded over Forester together and I felt fine. Actually, for the first time in days, I felt good. I felt like I had people around me that were on the same page. I started to feel like maybe I'd be a normal member of the group again, not the slowpoke holding everyone else back.
That same day, we also went over Kearsarge Pass, the side trail to get to Bishop. On the way down, we passed at least a dozen hikers headed back in from their own day or two of fun in town. I only recognized a few, one being my buddy Gnome I met way back in the early desert. He's on his triple crown, so I didn't feel weird confiding in him that I'd been thinking of quitting. I knew he must have felt this way at some point in his sizable hiking career and that it wouldn't spook him. He told me to go to town, have some beers, take as many zeros as I needed. Even a week if that's what it takes. As we parted, he gave me a hug and told me I'd make it just fine. That was the pep talk I needed.
Bishop gave me everything I so badly needed. Rest, fun, and more rest filled my days. We saw Top Gun Maverick at the local 2-screen cinema. We sang karaoke at the local saloon. We gorged ourselves on baked goods at the heavenly bakery on Main Street. I even was able to hit the bouldering gym in town to see how bad I've gotten since starting the PCT. Hint: I was horrible. I was able to finally talk to those loved ones back home and get the reassurance I needed. I got out a good cry. I was new. The Sierra didn't conquer me.
It can be incredibly difficult to break off from a tramily you've spent hundreds of miles with. You love those people and become used to their quirks and rhythms. However, when goals don't match up anymore, it can be worse to hold on. I'm not happy that I've lost pace with friends I've hiked with since the start, but I'm happy they're hiking the miles they want to hike and are doing things their way and that I am free to do the same. Plus, the trail has a strange way of bringing people back together. I wouldn't be surprised to run into them somewhere in NorCal or even Oregon or Washington. Until then, it's time to hike my hike.
Xoxo,
Pippin
Affiliate Disclosure
This website contains affiliate links, which means The Trek may receive a percentage of any product or service you purchase using the links in the articles or advertisements. The buyer pays the same price as they would otherwise, and your purchase helps to support The Trek's ongoing goal to serve you quality backpacking advice and information. Thanks for your support!
To learn more, please visit the About This Site page.