You Died… Continue?
I got this sticker at an art gallery in Big Bear last week.
I thought it was fitting, with the little ghosts and the familiar proposal found in video games. Another hiker I was with—a comedian—suggested it would go well on my battery pack, and I took their advice. Later that week (or maybe that day…what is time?) I captioned a picture of the sticker for an Instagram story: "Me, getting into camp each day." A bit hyperbolic but, you know…comedy.
Here's the thing:
I hit my first mental wall during this last six-day stretch into Wrightwood. In preparing for this trip, I understood it was common to consider doubts and fears, to crave comfort in moments of discomfort. However, with over 400 miles of prior backpacking experience, I figured this internal struggle would happen much later in the trip, perhaps around Northern California.
Not so.
Despite my last blog post ("Wild Human Things"), in which I outline my reasons for thru-hiking the PCT, I found myself asking again and again, 'Why was I doing this? Like… really. Why?' It disturbed me because there were moments where my prior reasonings made no sense. I was tired. I was already getting sick of my nightly meals of instant ramen and Starkist tuna packets. I was beginning to consider what I would do if I were to quit. I wanted to quit.
Oh, shit.
I wanted to quit.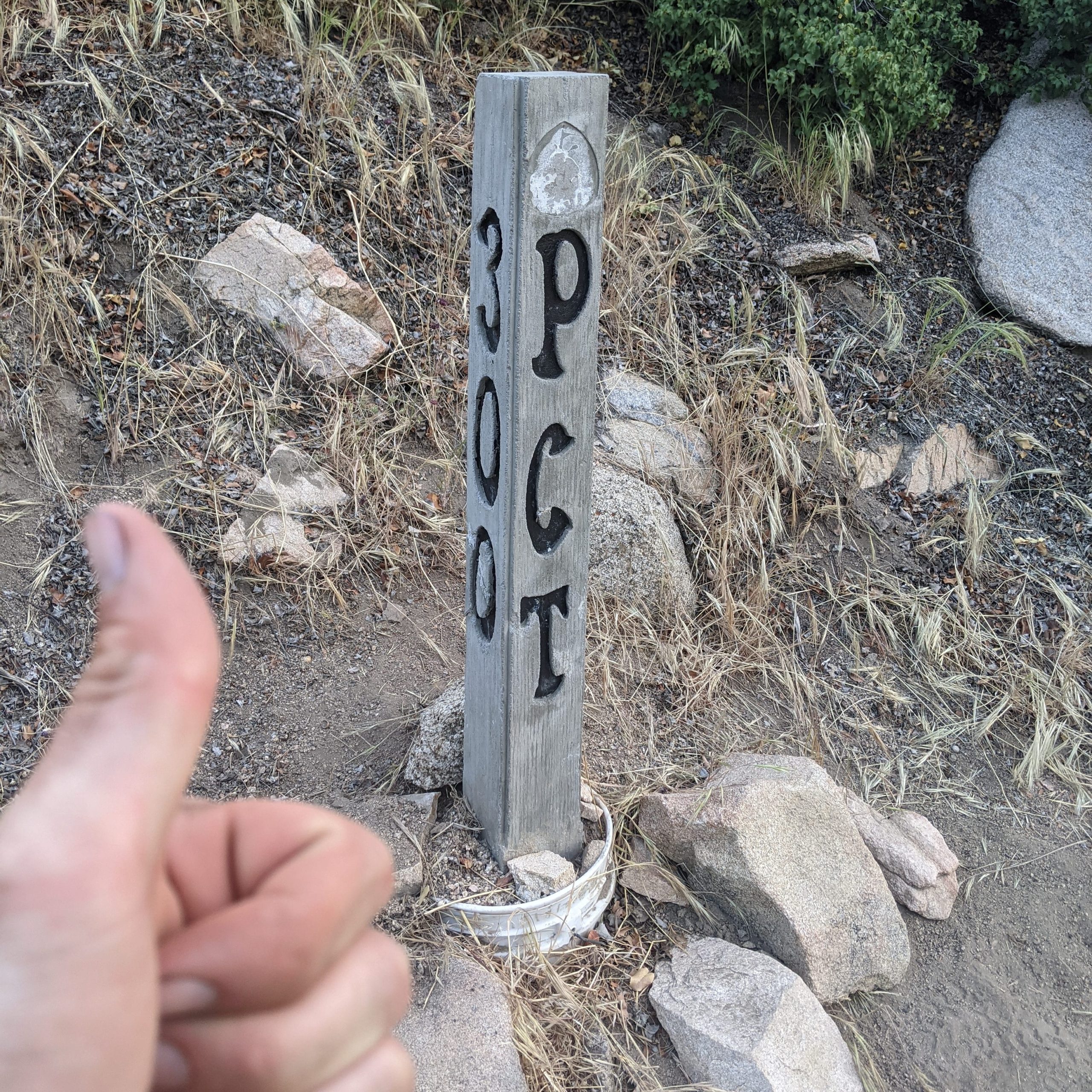 N-n-n-n-no, this wasn't supposed to happen yet. Two days before I was laughing with new friends over drinks, and later over coffee, about how difficult it was traversing Mission Creek. We were reminiscing Fuller Ridge over In-n-Out under I-10. Deep Creek Hot Springs was only a day down the trail. So much lay ahead of me: Vazquez Rocks, Kennedy Meadows, Forrester Pass, the Bridge of the Gods. There Northern Terminus.
How could I be done?
At that moment, I wasn't with my friends. There were no trail names other than my own and for the first time I felt undeserving of a trail name. I didn't feel like the Lil' Ghost who had traveled over 300 miles in the span of three and a half weeks.
I felt like…well, I felt like Ross.
I knew Ross well. Ross was the cynic who felt burnt out after a tough day roasting coffee in a stuffy, hot warehouse. Ross quit a lot of things. Ross quit jobs and thru-hike attempts, and he was shy around new people. Ross struggled with confidence and self-esteem. Ross loved the comforts of home and, as Mother's Day was approaching, Ross was missing home-cooked meals and his mother's shoulder.
Where was Ghost?
Ghost was still sitting somewhere in Big Bear, laughing about the prior miles, not even thinking about the 93 miles to Wrightwood. Ghost was gone. Ghost was…well, Ghost was a ghost.
I suddenly felt undeserving of the path I was walking. Maybe I wasn't cut out for this. Maybe I should just call it a trip at Wrightwood, or even Cajon Pass, 20 miles before Wrightwood, where I could fill up on McDonald's and self-pity. Maybe. But even Ross knew this one thing before he met Ghost:
Never quit on a bad day.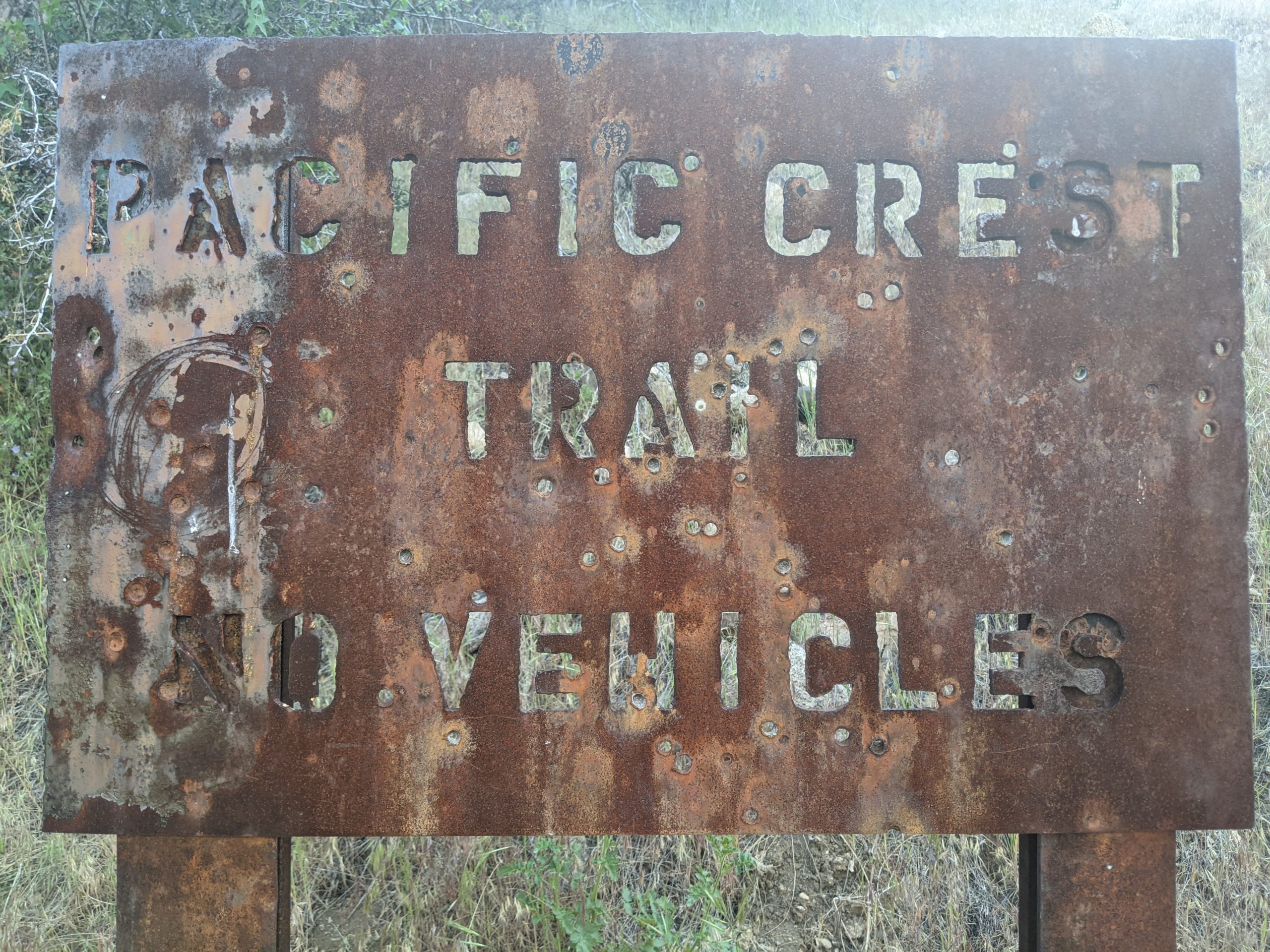 And it was a bad day. I almost fainted from shoulder straps that were slowing circulation. I was as lonely as many of us felt at the start of the pandemic. I was sore. I was approaching Deep Creek Hot Springs, where I would soak for a bit and try to reclaim my focus. It didn't help much, but I knew I had to keep going and, deep down, I knew Ghost was somewhere inside me. Or perhaps he was up ahead on the trail, waiting for me to meet him with the lesson the trail was trying to teach me:
You are your core self, on and off the trail.
This core self would be walking, sometimes alone, sometimes with people, for the next four to five months, to Canada. Lil' Ghost was just a stage name, a sticker that could be peeled off, crumpled, and thrown in the trash at any moment.
I ended my day with a beautiful five-mile, golden hour trek to Silverwood Lake, coming in at 22.6 miles, my biggest day so far. Lil' Ghost didn't walk those miles. I did. Ross Dohrmann walked those miles and Ross Dohrmann walked the previous 320-ish miles as well. Ghost was nothing more than a story I carried in my pack. I took him out at the end of each day and carried him with me when the sun rose. I remembered that big miles were one of My Reasons™️. I wasn't elated, I was still a little down, but a brief conversation with my mom at Silverwood Lake restored my assurance that these days happened, and they would continue to happen. It wasn't up to Ghost to continue. It was up to me. Your trail name does not make your decisions. You do.
I chose to continue.
I chose to not quit because I decided that I was done quitting. I was done with my own bullshit and I was done with believing that I didn't deserve this moment I had worked so hard to achieve. This moment where the sun was going down and I had a whole alcove of a lakeside beach to myself.
The guy who left the Southern Terminus on April 4th? The guy who got his trail name at Lake Morena after a trail angel had a little too much wine?
Dead. Gone.
A ghost lamenting all the hurt that wore him down, somewhere in the footprints that someone else had already kicked aside.
"Every life is in many days, day after day. We walk through ourselves, meeting robbers, ghosts, giants, old men, young men, wives, widows, brothers-in-love, but always meeting ourselves."
—James Joyce
Affiliate Disclosure
This website contains affiliate links, which means The Trek may receive a percentage of any product or service you purchase using the links in the articles or advertisements. The buyer pays the same price as they would otherwise, and your purchase helps to support The Trek's ongoing goal to serve you quality backpacking advice and information. Thanks for your support!
To learn more, please visit the About This Site page.