The Future of Public Lands Under a Biden Administration
Public and sacred lands in the United States have seen historic assaults under the Trump administration. From the shrinking of Bears Ears and Grand Staircase-Escalante National Monuments to make way for oil and gas drilling to the desecration of sacred burial sites belonging to the Tohono O'odham Nation in the quest to build the border wall, conservationists and tribal communities will not soon forget this administration's brazen disrespect for land and climate.
With the exception of the bipartisan passing of the Great American Outdoors Act, meaningful conservation legislation has come to a halt over the last four years. With an incoming Biden administration, there are immediate actions that can be taken to reverse many of Trump's conservation rollbacks, as well as more ambitious legislation that stands a good chance of seeing the light of day with Democratic control of both the House and Senate.
Restoring National Parks, Involving Tribal Nations
Biden's plan for public lands includes an ambitious goal of protecting 30% of America's land and waterways by 2030, prioritizing land with ecological and cultural significance. Immediately upon taking office, Biden is expected to use the Antiquities Act to restore Bears Ears and Grand Escalante National Monuments to their pre-Trump sizes. Biden has also pledged to permanently protect the Arctic National Wildlife Refuge (ANWR), although it's unclear how or if he can prevent drilling in ANWR after the Trump administration's recent lease sale of several parcels of land.
In addition to protecting America's national treasures, Biden has committed to providing Tribal Nations more control over the care and management of public lands of cultural significance. His historic pick of Representative Deb Haaland as Secretary of the Interior bodes well for making good on that promise. If confirmed, Representative Haaland will become the first Native American to hold a Cabinet position.
The significance of a Native American leading the Department of the Interior, which oversees all of America's public lands and waterways, and the sacred sites and natural resources located within, cannot be overstated. Haaland's confirmation will signal a turning point in the U.S. government's relationship with Tribal Nations. Indigenous-led activist groups are expected to seize the moment and call on the Biden administration to rematriate public land back into the hands of indigenous people. Learn more about the Land Back movement at landback.org.
Increasing Access to Green Spaces
Easy access to natural spaces is a privilege not afforded to many people living in cities and low-income communities. Barriers can range from a lack of local parks to limited public transportation. A couple of key pieces of legislation are making their way through Congress that promise to fund programs to tackle disparities in access to public lands. With a Democratically-held Senate and House, these bills stand a chance of being passed.
The Outdoors for All Act, introduced by Vice President-elect Kamala Harris, will provide a dedicated source of funding to The Outdoor Recreation Legacy Partnership Program which provides funding to under-served cities and towns to support parks and outdoor recreation opportunities. According to the Trust for Public Land, a third of Americans don't live within a 10-minute walk to a park. Bringing green space into towns and cities, no matter the zip code, is one way to increase access to natural spaces for all Americans.
In another bid to connect more people to the outdoors, the Transit to Trails Act, sponsored by Congressman Jimmy Gomez, will provide grants to underserved urban and rural communities to increase access to public lands via public transportation. These grants have the potential to bring more people to national parks and monuments while lowering the carbon footprint of individual cars making the trip.
Combat Climate Change With Urgency
There's no greater threat to our public lands than climate change. Forest fires, droughts, flooding, and extreme weather are already threatening national parks, sacred lands, and vulnerable communities. In stark contrast to a Trump administration that denies the science of climate change and has rolled back nearly 100 environmental regulations, the Biden administration is poised to tackle climate change with the urgency it deserves while prioritizing high-risk communities.
On day one, Biden has pledged to rejoin the Paris climate accord by executive order. He's also promised to set more ambitious climate goals and to pressure other countries to do the same. In a bid to put America on a path to net-zero emissions by 2050, Biden's climate plan promises a $1.7 trillion investment over the next ten years, paid for by rolling back the Trump tax cuts and ending fossil fuel subsidies.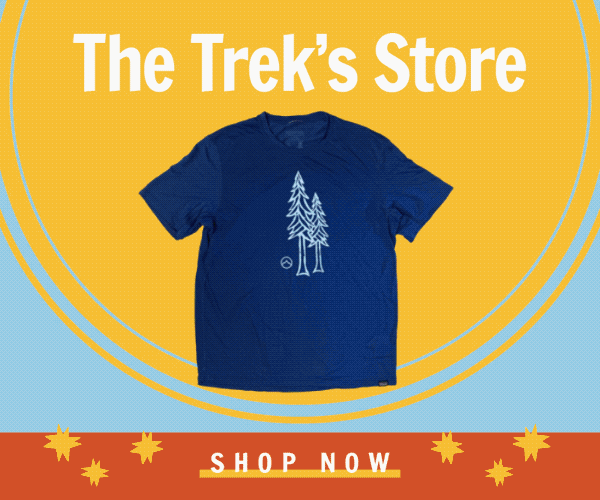 In addition to Biden's pledge to create new national parks and monuments, he's also promised to ban new oil and gas permitting on public lands while doubling offshore wind power production by 2030. New rumors also suggest that the incoming administration plans to pull the plug on the controversial Keystone XL pipeline on day one, impacting farmers, ranchers, and tribes that have been embattled with the pipeline since 2008.
Biden's climate plan is unique in its focus on environmental justice, the idea that the fight for a habitable earth is intrinsically linked to social justice. Along with getting the EPA back to task keeping Americans safe, the Biden administration has promised to crack down on criminal polluters and bring justice to frontline communities that experience the worst impacts of climate change.
Biden's more progressive primary challengers, as well as activists fighting for a Green New Deal, are largely to thank for Biden's strong climate plan. It will be up to conservationists and environmental justice activists to ensure the incoming administration follows through on its promises.
Featured image via.
Affiliate Disclosure
This website contains affiliate links, which means The Trek may receive a percentage of any product or service you purchase using the links in the articles or advertisements. The buyer pays the same price as they would otherwise, and your purchase helps to support The Trek's ongoing goal to serve you quality backpacking advice and information. Thanks for your support!
To learn more, please visit the About This Site page.