The Thru-Hiker Gift Guide: Under $150
The holidays are wonderful. They're also a consistently stressful time for many people. That's why we created this handy thru-hiker gift guide: so you can find the perfect present for the hiker in your life, even if you know nothing about hiking yourself.
This is our guide for gifts from $50-$150, but help your loved one gear up for their next big adventure at any budget:
In this day and age of digital maps and navigation apps, it is more important than ever to keep your phone working no matter the conditions. Letting your electronic devices get cold at night is a sure way to start the day with zero power, so it's a good idea to sleep with them as you would your water filter. For extra protection at night or for cutting the cold during the day, check out this battery-saving pouch.
"This is a great piece of kit if you like to recreate in harsh conditions, hot or cold. It's temperature-proof, has great drop protection, is submersible, and floats. Fits my giant iPhone and extends the battery life by a ton on backpacking adventures. Great for camera batteries too!" — Deirdre Rosenberg
MSRP: $63
Weight: 2 oz
Material: Dyneema Hybrid
"Need a safe and dry place to store your quick-grab items like your wallet, cell phone, and headphones? The Ultralight Fanny Pack is the perfect solution when finding a convenient place to keep items you want easily accessible. The multitude of designs allows for self-expression without sacrificing style. High Tail Designs' use of Dyneema fabric ensures that what's inside The Ultralight Fanny Pack stays dry and protected." — Anna McKinney
MSRP: $65
Weight: 3.4 oz.
Includes: Food bag, rock sack, and cord
This popular bear bagging kit includes everything you need to execute a proper bear bag and protect your food from critters big and small. The food bag alone is an awesome organizational addition, and the rock bag plus cordage are so lightweight and small that you won't notice them until you need them.
MSRP: $65
Weight: 16 oz.
Materials: Carbon Fiber shaft, cork grip
Cascade Mountain Tech trekking poles are a common sight on the trail, and for good reason. They're sturdy, reliable, and comfortable to use. This pair features cork handles for a comfy, blister-free grip. You can buy them directly from the retailer or from Amazon, Walmart, or even Costco.
These booties keep your toes toasty in your sleeping bag. According to Trek writer Madeline Newel, "These booties are my perennial favorite piece of gear. They are so lightweight and so warm. They live in the bottom of my quilt, so I don't even have to think about them until I snuggle up at night."
MSRP: $70-$97
Weight: 1.8-3.0 oz
"The thing I love about the down socks is how lightweight they are. I run super cold, especially at night, so these down socks are a great way to keep my feet extra warm and toasty. Depending on the size and fill type, these down socks only weigh between 2 and 3 ounces, a weight I am willing to sacrifice if it means I stay comfortable at night." — Anna McKinney
MSRP: $70
Weight: 2.1-2.6 oz
"I use an EE quilt and the only downside is that there is no built-in head covering. On chilly nights, my Torrid Hood has kept me warm and snuggly without feeling restrictive like a traditional mummy bag. I also like the fact that I can wear my Torrid Hood around camp if it's still cold in the mornings. It's so lightweight I don't notice the 2 ounces it adds to my pack, and being warm at night is well worth it!" — Anna McKinney
MSRP: $75
Weight: 11 oz.
Material: 12 stainless steel spikes with elastomer harness
These minimalist traction devices pack up small, don't weigh much, and are compatible with just about any hiking shoe (unlike crampons, which tend to eat trail runners for breakfast). They're perfect for improving traction in moderately snowy/icy conditions. Every four-season hiker should own a pair.
MSRP: $75
Weight: 14 oz.
Added Warmth: Up to 25 degrees F
A sleeping bag liner is a great way to add warmth to your sleep system without having to shell out for a brand-new bag. We're not sure we quite believe the claimed warmth bonus of up to 25˚F, but the difference is noticeable. As a bonus, the liner will protect your sleeping bag from body oils and thru-hiker odors so that it stays cleaner longer.
MSRP: $76-$100
Weight: 0.7-0.8 oz
Material: 0.51oz DCF
Pack liners are a popular alternative to traditional pack covers. They are always there to keep your stuff dry, so you never need to "wait and see" if the rain is going to stick around. While trash compactor bags are a popular liner option among thru-hikers, purpose-made options have their advantages. While this one is way more expensive than the disposable option, the DCF material is lightweight, tough, and trasnparent.
"This has finally replaced the role of trash bags in my gear list. It's more durable, it helps eliminate single-use plastic, and it's light as hell." — Matthew Kok
MSRP: $80
Weight: 2.8 oz.
Max Brightness: 450 lumens
We love this headlamp so much that we named it one of the year's ten best headlamps for thru-hiking. Our favorite features include strong battery life, a searing 450 lumen light output at the highest setting, and flexible charging options (three AAA batteries or a USB-rechargeable Core battery from Petzl both work).
READ NEXT — The Best Headlamps for Thru-Hiking
MSRP: $80
Materials: Polyester, Spandex
Purple Rain adventure skirts are popular with hikers because of their breathable comfort, durability, and versatility. They're hand-stitched in Oregon with four generous pockets and a DWR finish to repel light rain, and nice-looking enough to wear around town as well as on the trail.
MSRP: $85
Weight: 2.9 oz
Avg. time to boil: 3 min 18 sec.
"My go-to stove is the MSR PocketRocket Deluxe. Slightly bigger than the PocketRocket, the Deluxe provides good support for a pot and has a built-in igniter, but still weighs under three ounces. Great heat output adjustment as well," says Trek writer Jim Rahtz.
READ NEXT — The Best Backpacking Stoves for Thru-Hiking
MSRP: $85-$115
Material: 50-100% merino wool
Who wouldn't want to receive a set of super-soft, 100% merino wool base layers? Hikers need base layers for camp wear and as a next-to-skin active layer in the colder months. Smartwool makes garments with different weights of fabric, so there's something for all conditions. Smartwool also has a line of merino-blend Intraknit base layers for active wear. Read our review of Smartwool's Classic merino base layers.
MSRP: $90
Weight: 36 oz
Capacity: 9.3 liters
"In a changing world where bear encounters are more common and bear hangs are less effective, Bear Vault is the way of the future — particularly, one in which we respect wildlife and alleviate our own bear-related anxieties. My Grandma is particularly fond of this one because she knows it means the bears will be too busy fiddling with it to pay my tent a visit — and I'm fond of it because I know my food will live to see my stomach." — Oats!
MSRP: $100
Weight: 5 oz
Material: 85% merino, 15% nylon
"Out of all the sun shirts I've used — I've used many! — this sun shirt from Wuru is the very best. It's very lightweight, never gets stinky, and holds up for a few years of relentless adventure, which is a super long life for such a lightweight wool garment!" — Deirdre Rosenberg
MSRP: $100
Weight: 5.2 oz.
Capacity: 1 L
This ultralight titanium bottle-pot hybrid works as a cooking pot, a wide-mouthed water bottle, or a container for cold soaking food. It even has a heat-resistant O-ring to prevent leakage. Thru-hikers love the ultralight multifunctionality of this item.
MSRP: $110
Weight: 7.6 oz.
Volume: 10.7 L
This tough-as-nails bag weighs a fraction of a bear canister, and the Interagency Grizzly Bear Committee lists it as a bear-resistant product. (Note that not all parks/areas recognize an Ursack as an adequate substitute for a bear canister, though). It's the best of both worlds: no need to haul a heavy, bulky, uncomfortable bear canister around, and no need to brain yourself with a poorly thrown rock bag while trying to execute a bear hang. You'll sleep soundly knowing you're keeping both your food and the local wildlife safe.
MSRP: $115
Weight: 7.2 oz
Material: Polartec Alpha Direct 120
Premium Polartec Alpha fleece, made with 63% recycled polyester, gives these hoodies lightweight softness, and industry-leading breathability. Senchi Designs fleeces are incredibly popular right now, so you have to watch the site like a hawk for when they get more garments in stock. This is a great gift for the hiker who loves to follow the latest fads (and who also likes to be warm and not clammy).
Read our review of the Alpha 120 Hoodie here.
MSRP: $120
Weight: 17 oz per pair
Materials: Aluminum shaft, EVA foam grip
Black Diamond trekking poles are a common sight on the trail, and for good reason. They're sturdy, reliable, and comfortable to use. This pair features foam handles that are durable and ergonomic.
MSRP: $129
Weight: 1.9 oz.
Material: 7-denier ripstop nylon
Ultralight wind pants make a perfect gift for a thru-hiker. Many people don't want to spend the extra money on a wind shell and opt instead to use their rain gear for wind protection, but a dedicated set of wind pants is a beautiful thing. And since many thru-hikers opt to forego rain pants altogether, an ultralight set of wind pants is a perfect compromise. They weigh a fraction of what rain pants would weigh, pack down to roughly the size of a large walnut, and still add an impressive amount of warmth to your layering system. Want to round this gift out? Check out the matching 2.5-ounce wind parka.
MSRP: $130
Weight: 4.9 oz.
Removes: Bacteria, protozoa, viruses
The Steripen stands out from other water purifiers and filters because 1) it works even in freezing temperatures, and 2) it removes viruses (most products only get bacteria and protozoa). At less than five ounces, it's competitive in the weight department, too. It takes about a minute and a half to purify one liter of water and should be able to treat 50 liters between charges.
Enlightened Equipment Torrid Insulated Pants (Women's | Men's)
MSRP: $140
Weight: 4.8-7.7 oz
EE applies their unbeatable lightweight synthetic insulation design to the humble pants. Climashield APEX will keep you toasty when the mercury falls, and custom color combinations are sure to match every hiker's personality.
"Insulated pants are one of the best possible investments for shoulder-season trips. Not only are they lighter than thermal baselayers, but way warmer. Highly recommend!" — Brandon Chase
MSRP: $145
Weight: 7.1 oz
Avg. time to boil 1L: 5 min
Brand new in 2021, the Stash is Jetboil's lightest backpacking stove to date. The 7.1-ounce kit includes the stove, a 0.8-liter pot (designed with JetBoil's FluxRing technology, which increases surface area to make your water boil faster), and a fuel stabilizer tripod.
Read our review of the Jetboil Stash here.
MSRP: $150
Packed Weight: 17 oz (1 lb 2 oz)
Capacity: 265 lb
"While I necessarily wouldn't take it on a long hike I love bringing my Helinox on shorter sections. It's lightweight and shockingly comfortable. It's even my go-to chair for hanging around the fire with my friends and roommates when we're all just hanging out, and I like to keep it in my car just in case." — Moose Juice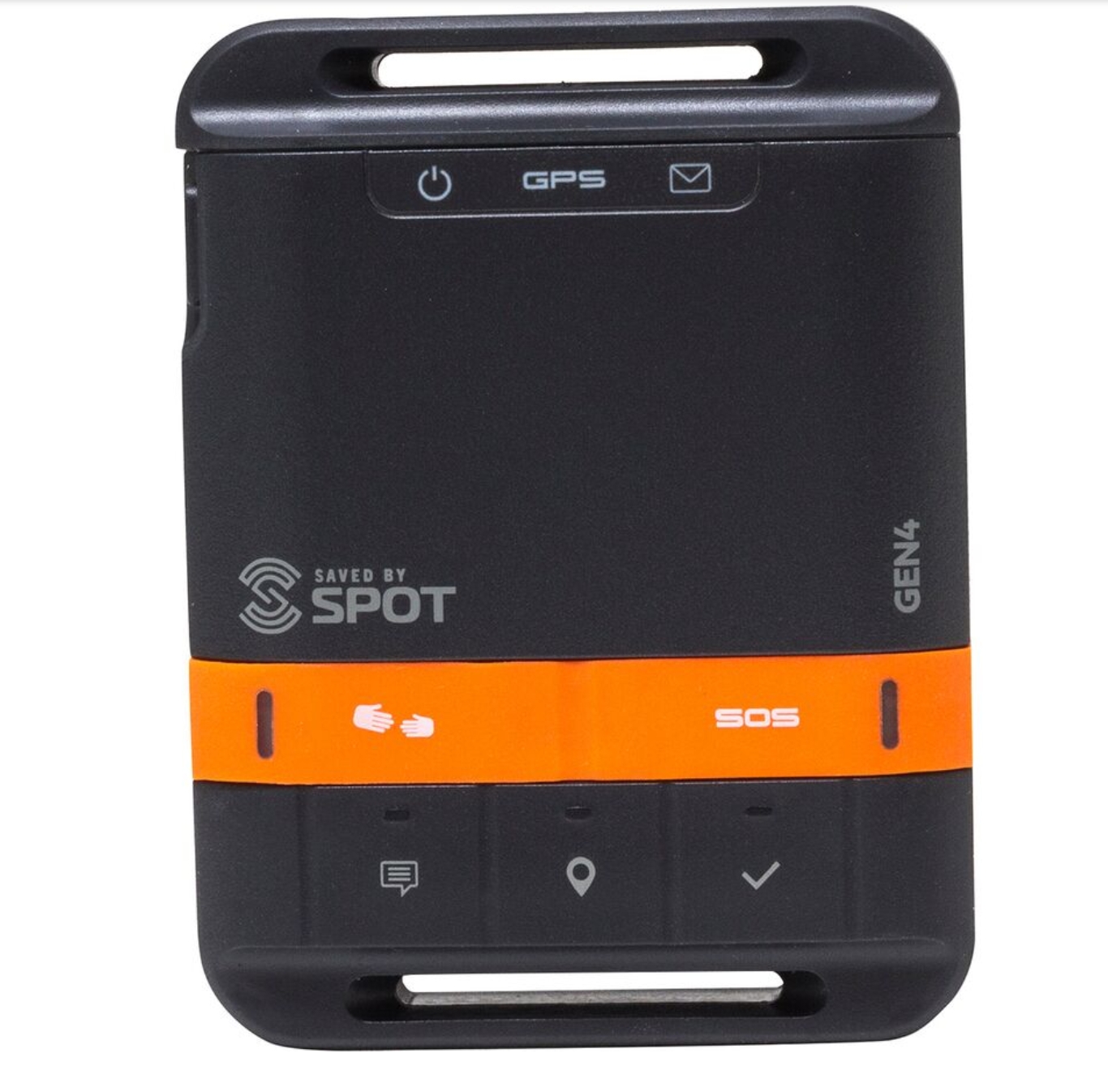 MSRP: $150
Weight: 5 oz.
Satellite Network: Globalstar
If your loved one is gearing up for a long hike, give them (and yourself) the gift of peace of mind. This minimalist satellite messenger is perfect for thru-hikers, who typically value the ability to communicate with friends and family with or without cell service but don't necessarily need additional bells and whistles. The SPOT allows users to send pre-programmed messages to a list of contacts and has an SOS button for emergencies.
Altra Lone Peak 7 Trail Runners (Women's | Men's)
MSRP: $150
Weight: 22 oz. (Pair)
Heel-toe drop: 0 mm
Hikers go through shoes like overexcited puppies go through chew toys. Gifting someone technical footwear can be a bit risky since everyone's feet and preferences are different. Still, if you know your hiker's preferred size and style, a fresh set of kicks is a thoughtful gift that's virtually guaranteed to go over well. Not sure what type of shoe to get? If you're shooting in the dark, aim for Altra's iconic Lone Peak trail runners. Their zero-drop, minimalist design, and wide toebox have helped make these shoes insanely popular on America's long trails. They've dominated the thru-hiking market for years.
READ NEXT — The Best Trail Runners for Thru-Hiking
Disclosure: Many of the products reviewed on this site, including some of the above, were provided for free for the purpose of review. This list was originally published on 12/1/20. It was updated on 11/17/23 by Kelly Floro, and again on 11/21/23 by Owen Eigenbrot.
Featured image: Graphic design by Chris Helm (@chris.helm).

Affiliate Disclosure
This website contains affiliate links, which means The Trek may receive a percentage of any product or service you purchase using the links in the articles or advertisements. The buyer pays the same price as they would otherwise, and your purchase helps to support The Trek's ongoing goal to serve you quality backpacking advice and information. Thanks for your support!
To learn more, please visit the About This Site page.