The Thru-Hiker Gift Guide
It's that time of year again. If you're looking for the perfect gift guide for the thru-hiker in your life, never fear: we're here to help. From the hiker just starting out to the one who already seems to own everything, there's something fun and helpful in this guide for every type of thru-hiker at every price point.
On a budget? Check out our under $50 gift guide here.
$50-$150
These booties keep your toes toasty in your sleeping bag. According to Trek writer Madeline Newel, "These booties are my perennial favorite piece of gear. They are so lightweight and so warm. They live in the bottom of my quilt, so I don't even have to think about them until I snuggle up at night."
MSRP: $80
Weight: 2.9 oz
Avg. time to boil: 3 min 18 sec.
"My go-to stove is the MSR PocketRocket Deluxe. Slightly bigger than the PocketRocket, the Deluxe provides good support for a pot and has a built-in igniter, but still weighs under three ounces. Great heat output adjustment as well," says Trek writer Jim Rahtz.
READ NEXT: The Best Backpacking Stoves for Thru-Hiking of 2022
MSRP: $85-$115
Material: 50-100% merino wool
Who wouldn't want to receive a set of super-soft, 100% merino wool base layers? Hikers need base layers for camp wear and as a next-to-skin active layer in the colder months. Smartwool's 250-weight garments are thicker and better suited for winter use, while 150-weight layers are thin, lightweight, and perfect for warmer weather. Smartwool also has a line of merino-blend Intraknit base layers for active wear. Read our review of Smartwool's Classic merino base layers.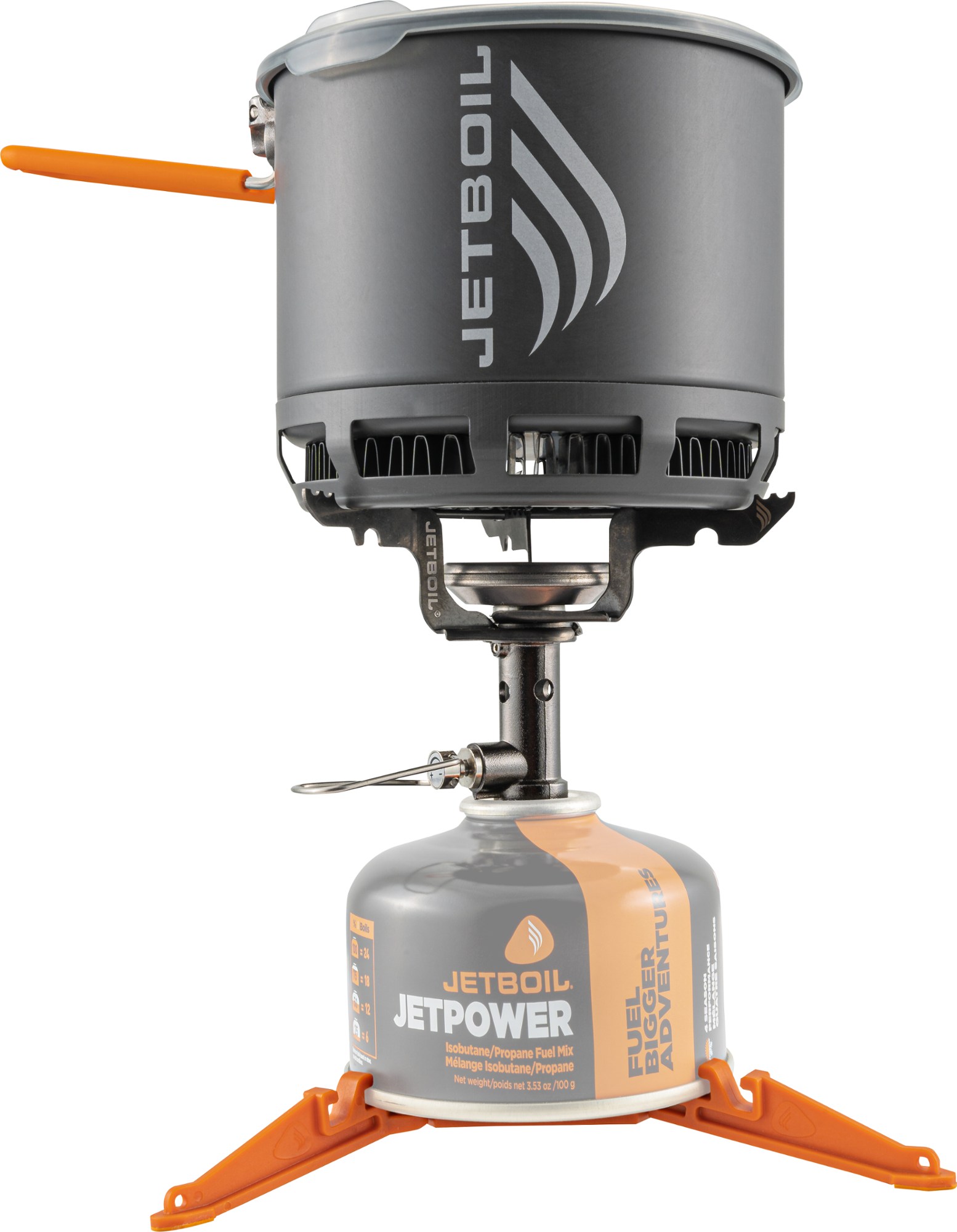 MSRP: $135
Weight: 7.1 oz
Avg. time to boil 1L: 5 min
Brand new in 2021, the Stash is Jetboil's lightest backpacking stove to date. The 7.1-ounce kit includes the stove, a 0.8-liter pot (designed with JetBoil's FluxRing technology, which increases surface area to make your water boil faster), and a fuel stabilizer tripod. Read our review of the Jetboil Stash here.
MSRP: $65
Weight: 16 oz.
Materials: Carbon Fiber shaft, cork grip
Cascade Mountain Tech trekking poles are a common sight on the trail, and for good reason. They're sturdy, reliable, and comfortable to use. This pair features cork handles for a comfy, blister-free grip. You can buy them directly from the retailer or from Amazon, Walmart, or even Costco.
MSRP: $70
Weight: 14 oz.
Added Warmth: Up to 25 degrees F
A sleeping bag liner is a great way to add warmth to your sleep system without having to shell out for a brand-new bag. We're not sure we quite believe the claimed warmth bonus of up to 25˚F, but the difference is noticeable. As a bonus, the liner will protect your sleeping bag from body oils and thru-hiker odors so that it stays cleaner longer.
MSRP: $75
Weight: 2.8 oz.
Max Brightness: 450 lumens
We love this headlamp so much that we named it one of the year's ten best headlamps for thru-hiking. Our favorite features include strong battery life, a searing 450-lumen light output at the highest setting, and flexible charging options (three AAA batteries or a USB-rechargeable Core battery from Petzl both work).
READ NEXT: The Best Headlamps for Thru-Hiking of 2022
MSRP: $130
Packed Weight: 17 oz (1 lb 2 oz)
Capacity: 265 lb
"On shorter trips or where mileage will be lower, my favorite comfort extra is the Helinox Chair Zero," says Trek writer Jim Rahtz. "It weighs just 17 ounces, packs up small, and sets up easily. Most importantly, it keeps me and my ass out of the dirt. As I age, it makes sitting around the campfire that much more enjoyable."
$150-$300
"These poles are so light and comfortable to use. They are an extension of my body at this point," claims Trek writer Madeline Newel. "I take them on every backpacking trip, including off-trail travel and on snow, so I have really put them through the ringer. When I finally broke the tip this summer (after a few years of heavy use!) it was very easy to order just the part I needed to extend their lifespan."
Read our review of the LT5 poles.
MSRP: $220 (Eja), $240 (Exos)
Weight: 41 oz
Capacity: 48L
The Osprey Exos/Eja is consistently among the most popular backpacks among thru-hikers. It's lightweight and streamlined compared to most Osprey backpacks but still features the company's characteristically comfy and breathable trampoline suspension. The brain is removable, so you can make this pack even lighter if you want. A 58L version is also available for both the Exos and Eja, for anyone who may want more carrying capacity.
READ NEXT: The Best Backpacks for Thru-Hiking of 2022
MSRP: $158
Weight: 10-14 oz (depending on size)
Material: 100% alpaca wool
"It functions great as a midlayer in the cold weather and as a lightweight camp hoodie at the end of the day in warmer weather. It was so soft I often cuddled with it at night! It comes in a variety of great colors, too," claims Trek Blogger Trishadee Newman.
MSRP: $245
Weight: 16.5 oz
Load Range: 20-25 lb
"Loved the versatility. Very comfortable for being so light. Water-resistant material held up well," says Trek writer and man of few words Joseph Gonzalez of this frameless UL pack.
MSRP: $170
Material: 100% merino wool
"Merino wool just might be the best fabric for a thru-hiker since it's breathable, thermoregulating, contains natural UV protection, is lightweight and quick drying, but many of us gravitate to the fabric because it does not hold odor! The Ibex hoodie fits beautifully loose on the torso, long on the arms, and snugly over the head, protecting your skin from the sun and scratchy brush," says Trek writer Alison Young. Read our review of the Indie Hoodie.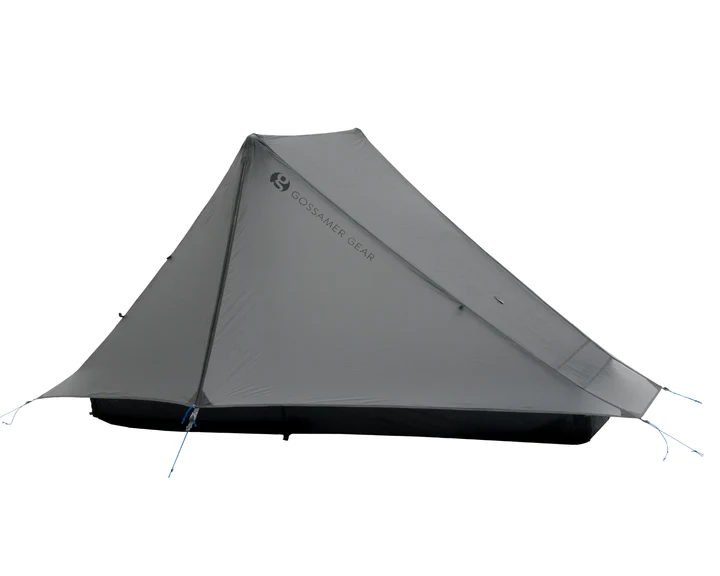 MSRP: $299
Weight: 17.7 oz
Trek writer Alison Young says, "I have to admit, all those stakes had me worried at first—6-8 of them—but let me tell you, this simple-to-set, ultralight, trekking pole-style, single-wall tent is a palace for the solo hiker. I've taken my One on multiple thru-hikes and in torrential rain, gusting winds, and freezing conditions. She's stood up to all of it and kept me snug. Single walls do pick up condensation, but nylon dries fast, and so far, no sign of sag!" Read our review of The One.
READ NEXT: The Best Thru-Hiking Tents of 2022
According to Trek Writer Ariella Nardizzi, "While thru-hiking the John Muir Trail this summer, the Somewear Global Hotspot was a great alternative to Garmin. The little tear-shaped gadget easily clipped onto my backpack strap. My messages were always sent, no matter where I was. In the app, the seamless messaging feature made it easy to keep track of conversations, on-demand weather updates helped me make crucial hiking decisions, and sending my location at camp each night was always accurate. And while I fortunately never had to utilize the SOS function, instructions on how to send an SOS were straightforward, clear, and even printed on the device in case of emergency." Read our review of the Somewear Global Hotspot.
READ NEXT: Gear Wars: Somewear Global Hotspot Vs. Garmin inReach Mini
MSRP: $220
Weight: 15 oz
R-value: 6.9
The XTherm manages to keep the weight on par with most other backpacking inflatables while being the warmest, most insulating four-season sleeping pad on the market. It now features a two-way valve that makes inflation and deflation easier than ever. Read our review of the XTherm.
READ NEXT: The Best Sleeping Pads for Thru-Hiking
Over $300
Trek Writer Rachel Shoemaker says, "I was really hesitant pre-trip (PCT) with whether I should fork out the cash for the Duplex. What really appealed to me, though, was the guarantee that I'd never have to worry about its performance in the rain (DCF is legit) and how incredibly roomy (and light) it is. As it turns out, I don't regret going with the Duplex one bit—it held up SO well on the PCT, and I'm hoping to continue using it for many trips to come."
MSRP: $449.95
Weight: 2 lb 6 oz
"The Copper Spur 1 has been my favorite shelter since 2015. While I've tried lighter, single-wall shelters, I always come back to the Copper Spur. Self-standing is huge in rocky terrain. Ventilation is good, and the overall size, while cozy, is plenty adequate for my 6'2 frame. The storage pockets and vestibule work well for me, and after over 100 nights, my 'home' on the trail is still keeping me protected and dry," said Trek Writer Jim Rahtz.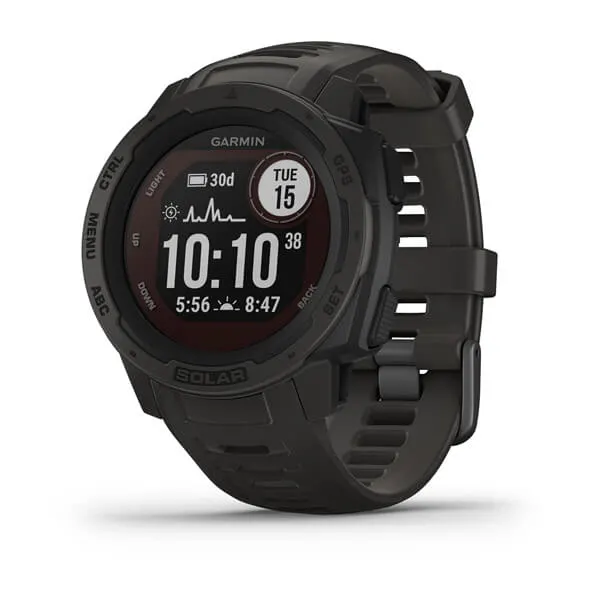 Trek Writer Elise Ott says, "I loved being able to track my daily mileage on the CDT with a watch (no more checking FarOut every five minutes to see how far I'd gone)! Additionally, it being a solar watch meant I didn't have to charge it every night which helped conserve battery for other things. It also comes with an app that's free and kept all the data from my hike for me to reference in the future."
Trek Writer Jenn Wall claims this lightweight quilt "kept me warm on cold nights, even in the rain. The ability to unzip it in hot weather was a lifesaver to be able to use the same quilt on an entire thru-hike. And it's so FLUFFFFFFFY!"
READ NEXT: Gear Wars: Quilts Vs. Sleeping Bag
Trek Writer Colleen Goldhorn says, "I thought I was destined to always be cold when winter camping. This bag has opened up so many doors in terms of having a comfortable night's sleep in cold, snowy conditions and has given me the confidence to extend my camping and backpacking season into the snowier months. I can't say enough good things about this bag – it's incredibly warm and filled with Nikwax hydrophobic down." Read her review of the Therm-a-Rest Parsec.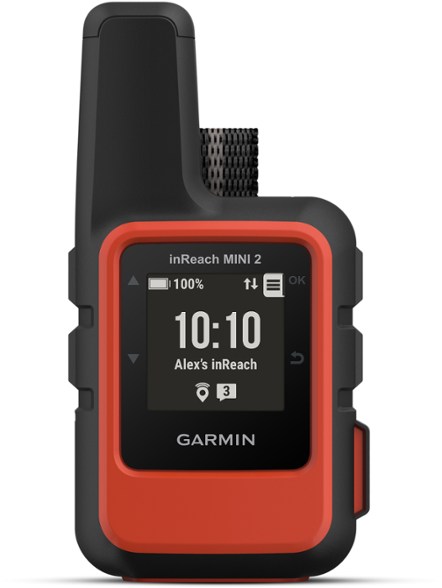 MSRP: $400
Weight: 3.5 oz
Trek Writer Joseph Gonzalez says the Garmin gave him "peace of mind when in remote areas. Allowed me to communicate with family while on trail. Allowed opportunities to monitor weather when in the woods." Read our review of the original inReach Mini.
Featured image: Graphic design by Chris Helm.
Affiliate Disclosure
This website contains affiliate links, which means The Trek may receive a percentage of any product or service you purchase using the links in the articles or advertisements. The buyer pays the same price as they would otherwise, and your purchase helps to support The Trek's ongoing goal to serve you quality backpacking advice and information. Thanks for your support!
To learn more, please visit the About This Site page.