Thru-hiking, Austrian Style…
Well, hello!
First things first, let me introduce myself. My name is Brendan, I'm from New Zealand, I currently live in Austria, and I am about to embark on my first ever thru-hike – approximately 600 miles on the Nordalpenweg, starting in Vienna in the east of the country and heading west to Bregenz, on the border with Switzerland.
I'm nervous. I don't really know what to expect – there really isn't much in the way of information out there, so I'm going to be pretty much in the dark until I kick this off. But I'm also super excited. I finish university this month, and this is a reward for me. 5 weeks of just myself and the mountains. Walking my own path, my own pace, just enjoying what this beautiful country has to offer. And I get to share it all with you – I hope you enjoy it!
Thru-hiking, Austrian-style
It is fair to say that the hiking culture is very different to that of the USA. Austrians are hiking mad, don't get me wrong (and the infrastructure and facilities are incredible, but more on that later), but mostly these are day, weekend or perhaps week hikers. There are of course long-distance paths – one of which, the Nordalpenweg, is the one I'll be following – but not too many people appear to do this in one go. Whilst I'm expecting to meet plenty of people along the way, I am not expecting to meet a single hiker that is doing the same thing as me. It sounds strange, but that's quite a daunting thought! I also won't be getting a trail name…I'll have to wait until I tackle a thru-hike in the States for that!
But a lack of thru-hikers is not the only difference I'm expecting. Perhaps the biggest difference is how I intend on sleeping. 'Free-camping' in Austria, at least on public land, is not allowed. OK, you could find a secluded spot and probably get away with it (and the law does allow for a one night 'emergency' shelter), but you do run the risk of a pretty hefty fine if you get caught out by a ranger who doesn't buy your excuses.
Instead, Austria is full of mountain huts – over 500, which is a lot when you consider the country is about half the size of North Carolina. So, for the most part I'll be able to crash in an alpine hut, with the added luxuries of home-cooked food (and personally, I think home-cooked Austrian food is the absolute best!) and a cold beer at the end of the day.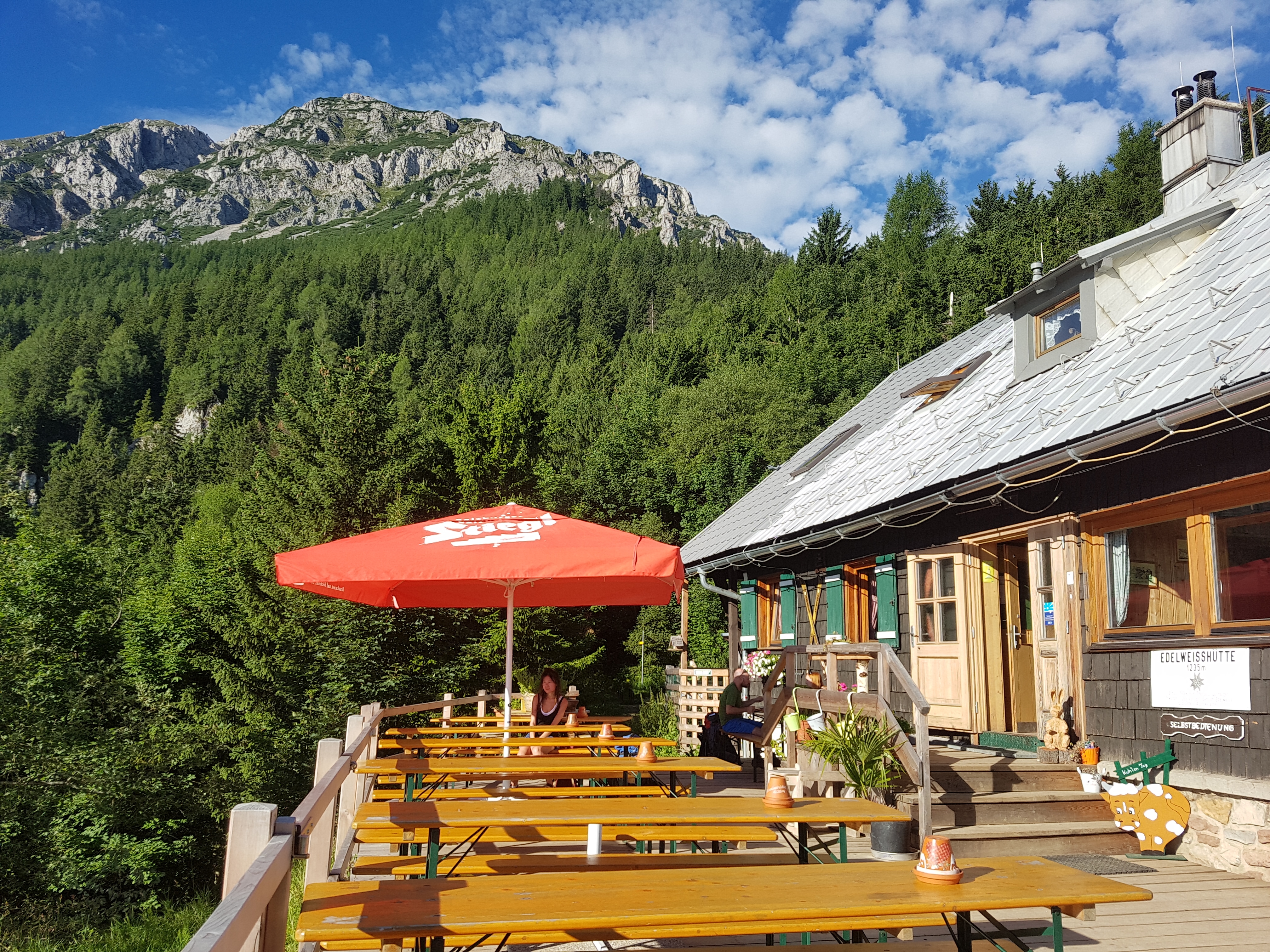 The (loose) plan
The restrictions on camping do have implications when it comes to planning. I'm not as flexible when it comes to planning my miles per day. This is a good thing in some ways, especially with a lack of info about the trail, it is possible to have the entire hike planned out, day by day, including my sleeping place every night, before I leave. But, I don't really want to stay in a hut every night.
First, I'm on a budget. The huts here are not expensive, they're actually generally really cheap, but everything adds up over 5 weeks. Most of all though, I want to stay outdoors as many nights as possible. So, I'm still taking all my outdoor sleeping gear and my tent, and I'm looking forward to at least a few nights sleeping under the stars with nothing but the wind keeping me company. How exactly this works though, how I actually find suitable camping spots, I'm not quite sure. I'll just have to work this out as I go.
Supply-wise? Well, also a bit of an unknown. The benefits of having so many huts around is that it's not really possible to starve to death. There will always be somewhere selling food (or beer, or a bed, or most likely all three) within a few hours. But, to save money I'll be filling my pack up wherever I can. Being a small country, there are small villages everywhere, and I'll pass one every few days. Water generally won't be a problem, as Austria has plenty of it, and I have never filtered water here.
If you've read this far, congratulations, you have just discovered the extent of my planning! It's really not that much, and I'll be doing some last minute panic-planning I'm sure. But I'm not the best at planning anything too far in advance, so for the most part, I'll be winging it.
The countdown is on…
So! It's now roughly two and a half weeks until I set out. I'll post an update just before I set off – if anyone has any questions in particular about this thru-hike let me know, always happy for ideas to write about! Otherwise, between now and then I'll need to get through my final classes at university (yawn), do some final research and make some small gear purchases, and generally hike around a bit (realistically speaking I'll be focussing on the latter).
Until my next post, happy hiking!
Brendan
Affiliate Disclosure
This website contains affiliate links, which means The Trek may receive a percentage of any product or service you purchase using the links in the articles or advertisements. The buyer pays the same price as they would otherwise, and your purchase helps to support The Trek's ongoing goal to serve you quality backpacking advice and information. Thanks for your support!
To learn more, please visit the About This Site page.