To Locust Cove Gap
16 May 2017

Mileage
AT – 147.4
Daily – 10.4
Time – 9 hrs
Speed – 1.15mph
Well that was a real kick in the pants. I never thought the climb out of the NOC was going to be like that, but I kept going up up and away. (Up up and away in my beautiful balloon.) I believe today's lesson in hiking will be that mountains can and do continue to climb into the sky. However, when you believe you reached the top and around the next corner tge mountain says "no no there is MORE", you have several choices on your next course of action — continue climbing, turn around, stop for lunch, take a nap or just continue to curse the uphill until you get to where you are going.

Climb on
On the AT, there's no turning back. With 2,189.2 miles from Georgia to Maine, turning around is just as hard as going forward. I mean…when I reach a hard part of the trail and wonder WHY I'm out here (I do this often), I think about the trail I've just come through. If I turn around at that point, I'll have to do the hard part twice. So I climb on and on and on…hoping the easy part is just ahead of me. However, on days like today, the extra hard part of the trail laid ahead of me.

Sleep on it
So after hiking 4.5 hours this
morning and feeling wore out, I reached my water resupply point at Sassafras Gap Shelter. It was a nice place so I made myself comfortable to rest the legs. After climbing Swim Bald and the hike uphill from the NOC, I deserved a break.
So out came the sleeping pad and I was quickly asleep for an afternoon nap. My plan was to catch a few winks after last night's bunk mates where so noisy and then tackle Cheoah Bald. Of course I didn't set an alarm, but luckily woke up 2 hrs later. I was refreshed, but even though I was unsure IF I could take on the next hill, I packed up and marched on.
Cheoah Bald was tough, but I made it over and down to my campsite for the night at Locust Cove Gap. BTW where do they get these names? I'm just hoping we don't have a swarm of locusts tonight.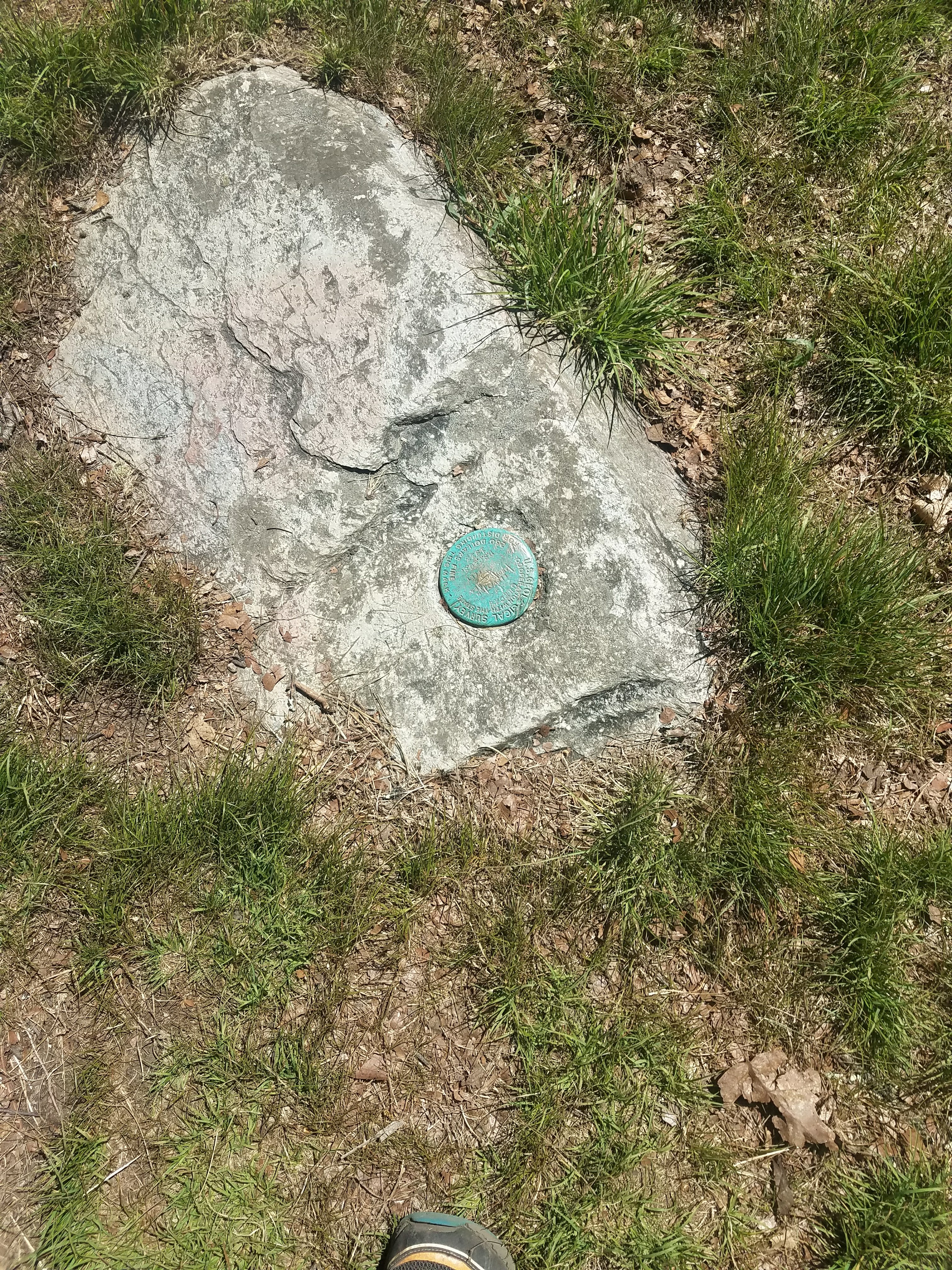 I met MO at the gap. He took a Zero today and just rested his legs while he laid in his hammock reading. He's from Florida…nice guy who wants to become a teacher some day. He is reading a book about coyotes and how tge government has been unsuccessful at eradicating them. Cool info and talk over dinner. BTW he carries Texas Pete hit sauce….maybe I need some of that to spice up my dinners. Nope, I already carry too many food items.

Going Topless
What's it like to go topless in the forest? I don't know, but I am going to find out. Tonight I've setup my tent up for the first time without the rain fly. Usually, I like the privacy with the rain fly because I sleep warm and you never know how I'll end up in the morning. I could have longjohns on or be in the buff…I mean ALL natural. So let's see how this first time goes…but I have the rain fly ready just in case. Please no peeking you peeping tom!

Dinner is served
Tonight's dinner won't be as good as last night's Sherpa Rice. However, I'm sure it will fill the need. To start off tonight we have an appetizer of Clancy's Corn Chips. After a long hot day in the sun, the salty crunchy corn just hit the spot. But I guess I could have just licked my arms for the same salty flavor. This will be followed by Ramen Noddles and a Slim Jim to add to the calorie count…can you say yummers. I will then finish off the dinner with a few M&Ms. If this appeals to your taste buds, hike on over and join me…tomorrow's menu will be similar.
Tomorrow looks a little easier with less BIG hills, but I plan on taking it easy. Maybe 11.5 miles to Cable Gap Shelter area. That will leave me a 5.5 mile day into Fontana Dam on Thursday. But…IF I'm feeling good….Fontana Dam here I come.
I'm almost hiker midnight (8pm), so I'm off to get some rest. Until tomorrow.
Affiliate Disclosure
This website contains affiliate links, which means The Trek may receive a percentage of any product or service you purchase using the links in the articles or advertisements. The buyer pays the same price as they would otherwise, and your purchase helps to support The Trek's ongoing goal to serve you quality backpacking advice and information. Thanks for your support!
To learn more, please visit the About This Site page.